Podcast: Play in new window | Download
Subscribe: Apple Podcasts | Google Podcasts | Spotify | TuneIn
LANDED Podcast 007:
ENRICHING LIVES AND THE ENVIRONMENT–LUZ & ROBERTO: BOENA LODGES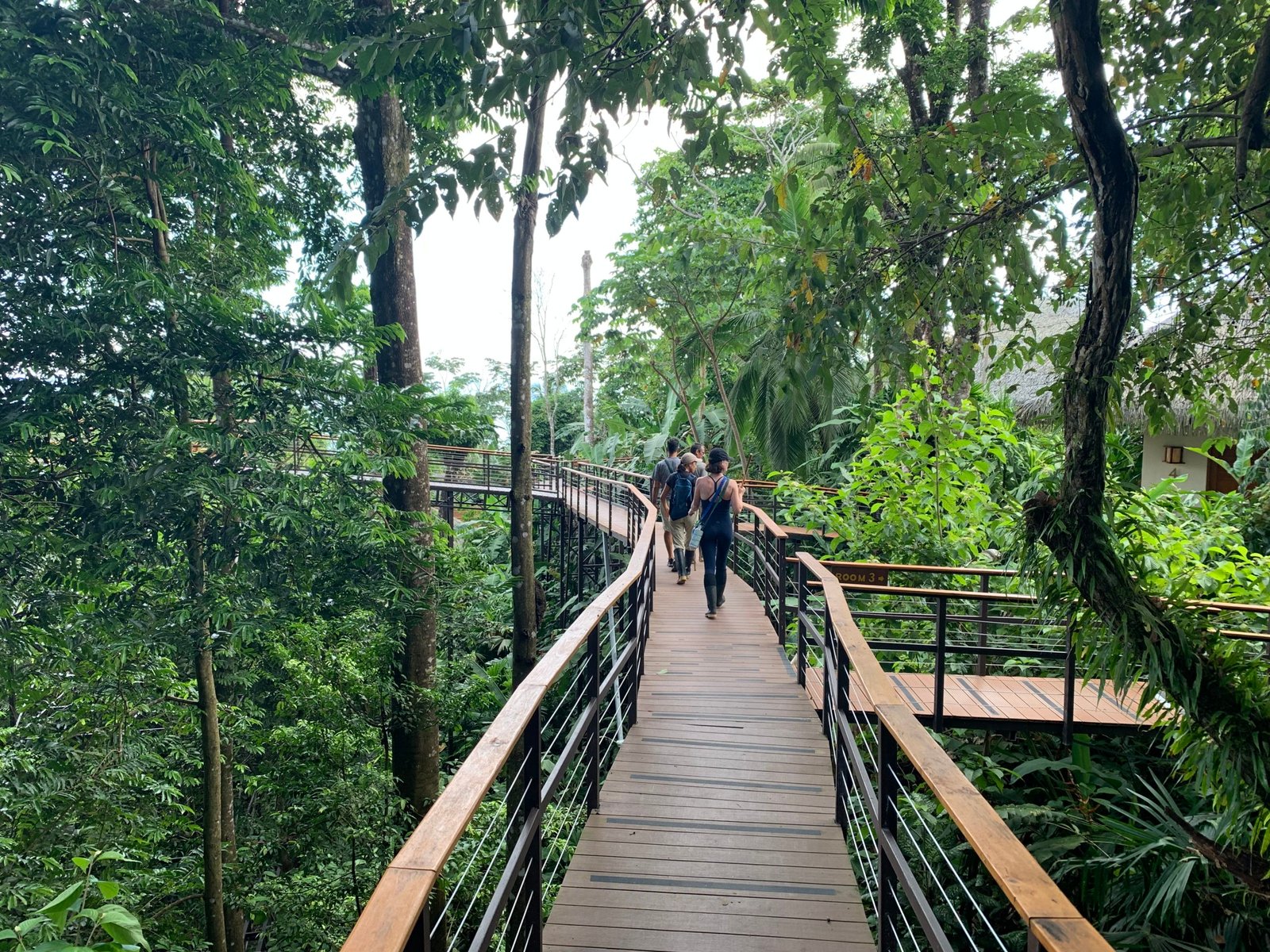 Luz Cacares and Roberto Fernandez make the most out of life. When we visited them for this interview, we spent the day hiking in the private rainforest reserve at Lapa Rios, on Costa Rica's Osa Peninsula. Simultaneously, they were directing operations at four hotels, working with education and conservation foundations, and rebuilding the riverside restaurant at Pacuare Lodge.
Luz and Roberto are the husband and wife team behind Boena—a collection of iconic wilderness lodges in Costa Rica that harness the power of leisure travel for conservation.
Luz and Roberto are pioneers in eco-tourism; they've been part of the conservation landscape since 1986. Roberto started his rafting company, Aventuras Naturales, on the Pacuare River near Turrialba in 1986. Pacuare Lodge opened in 1996. They acquired Lapa Rios in 2020. With Boena, they've expanded their influence into Monteverde and Tortuguero. Boena's five guiding principles are: untouched paradise, nature is luxury, life-changing adventure, rejuvenating indulgence, and authentic human connection.
As they put it, "We exist so that the paradises where we operate will be there forever, for the enjoyment and wonder of generations to come." That's not just marketing. They live by that code.
With some background noise from macaws and toucans, our conversation with Luz Cacares and Roberto Fernandez.