Leon: Elegant Colonial Architecture
Leon is the embodiment of Nicaragua's legendary vitality, optimism, and creativity.
Originally founded in 1524 on the shores of Lake Xolotan, Leon was reestablished 20 miles distant after the devastating 1610 eruption of the Momotombo Volcano.
Unhindered by its false start, Leon's historic center is bursting with elegant colonial architecture.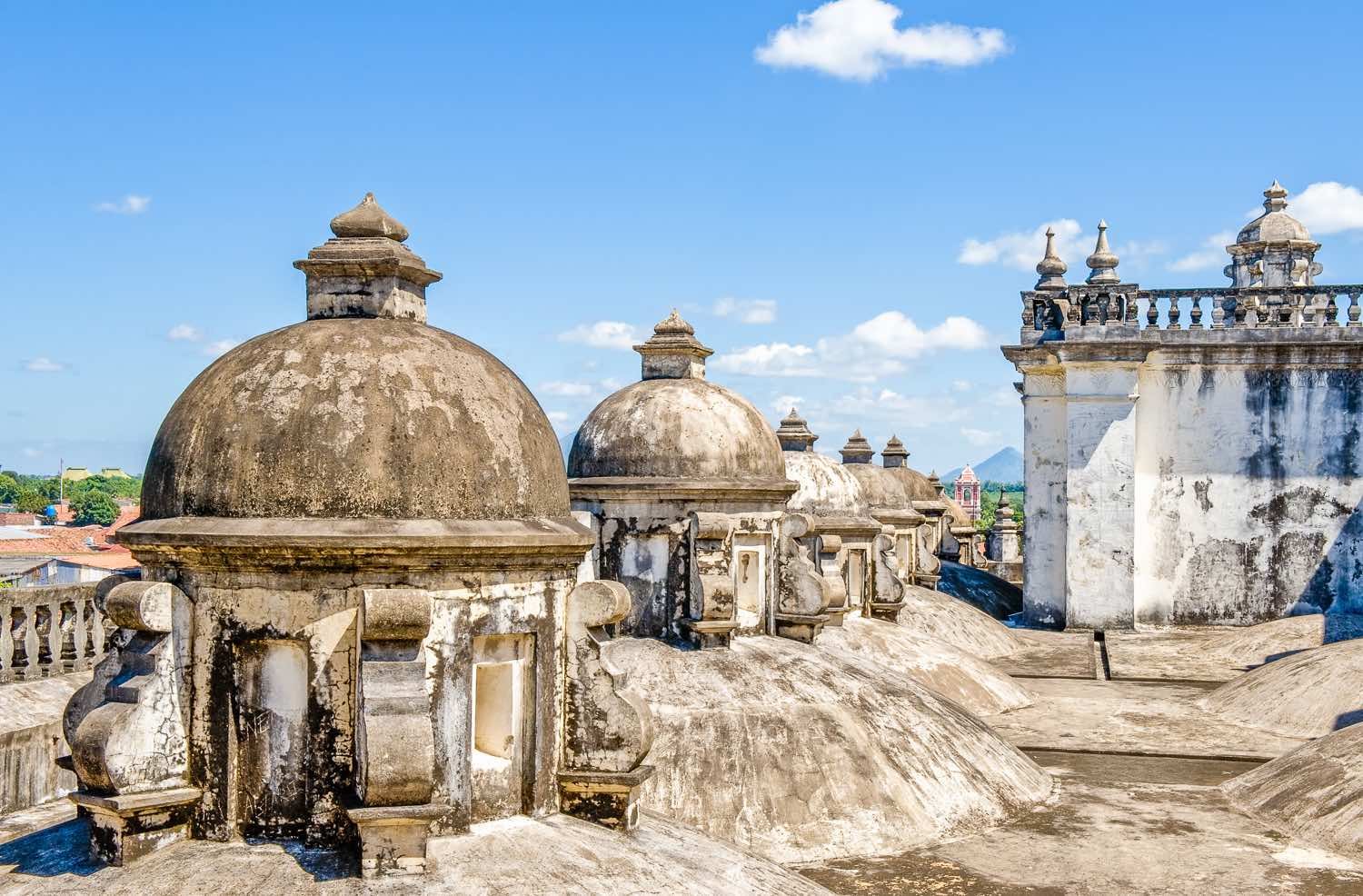 The Cathedral of the Assumption
Leon's main plaza is anchored by the largest church in Central America: The Cathedral of the Assumption.
Completed in 1740, its twin bell towers offer magnificent views of the city.
Half a dozen other spectacular churches grace the city center, brightly arrayed in yellow, pink, and white.
Home of Duben Dario
The unique atmosphere of Leon inspired Nicaragua's iconic poet, Ruben Dario, whose home can be visited here.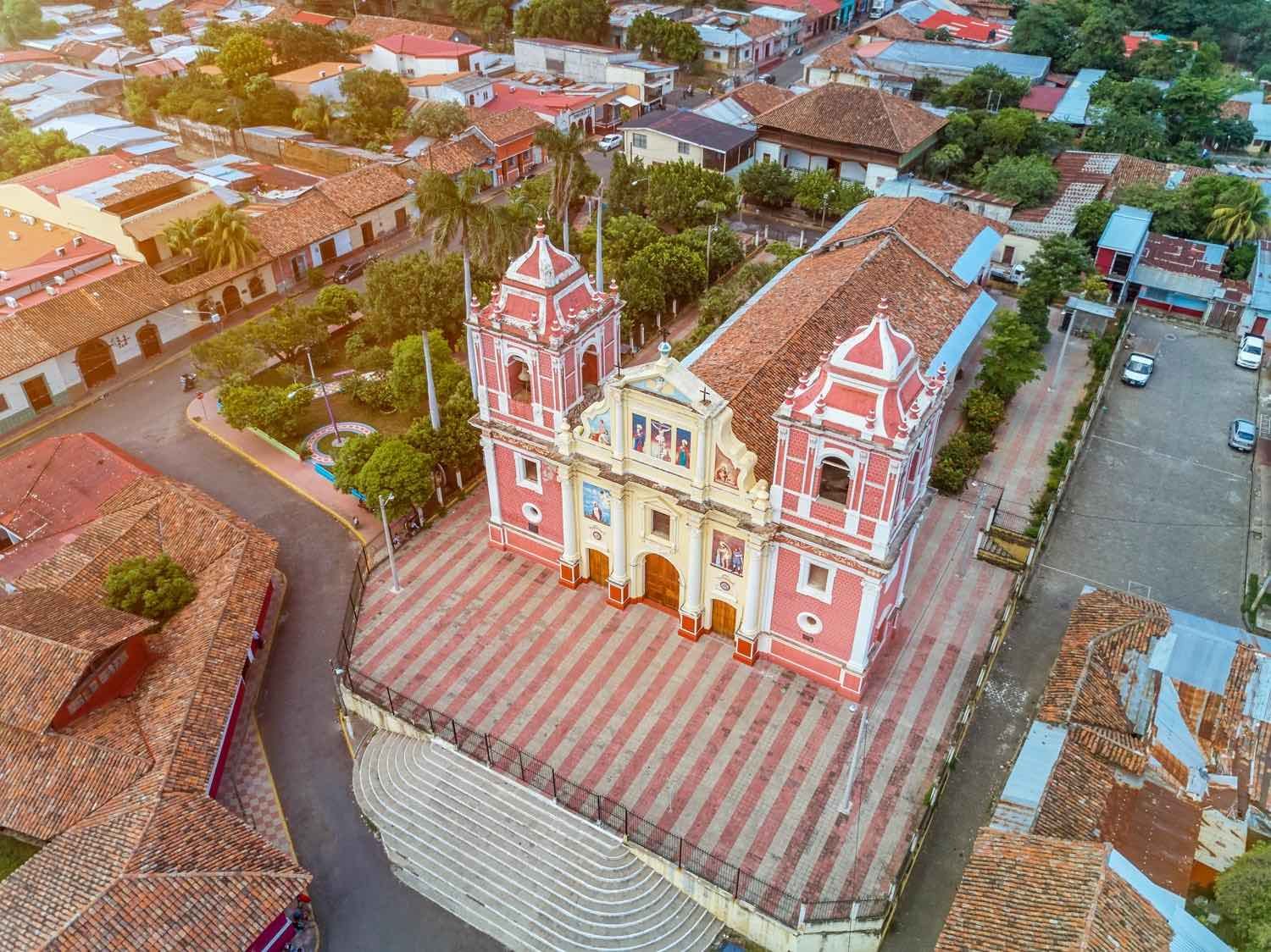 Nicaragua's First University
Leon is the site of Nicaragua's first university, in addition to serving as the traditional stronghold of the country's liberal movement.
Granada, 75 miles to the southeast, represents the center of the country's conservative power base.
After independence, a 20-year feud between the cities ended in 1858. In the years of peace following, the two sides split the difference, establishing the new capital in Managua.
Hiking Leon's Volcanoes: Cerro Negro
Visitors to Leon can hike six nearby volcanoes.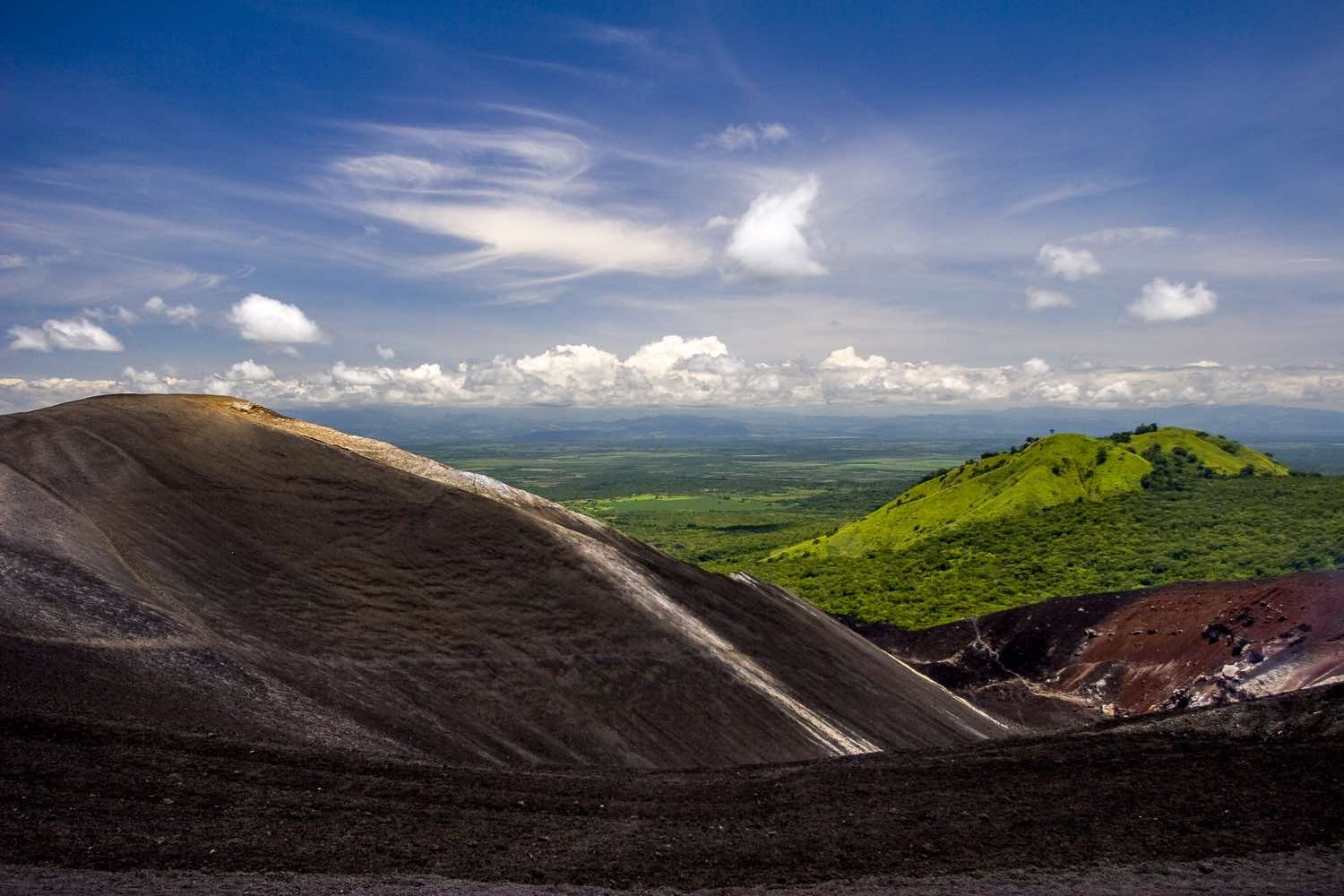 Our favorite of these is the active, black-sand Cerro Negro—two hours hiking up and a quick snowboard ride down.
Other possible day trips include:
Visits to Old Leon (UNESCO World Heritage Site)
Excursions to Pacific Beaches of Poneloya and Las Peñitas (20 minutes from Leon)
Horseback Riding at Local Ranches
Leon is located 50 miles (90 minutes) northwest of Managua. Granada, 70 miles to the southeast, can be reached in about two hours.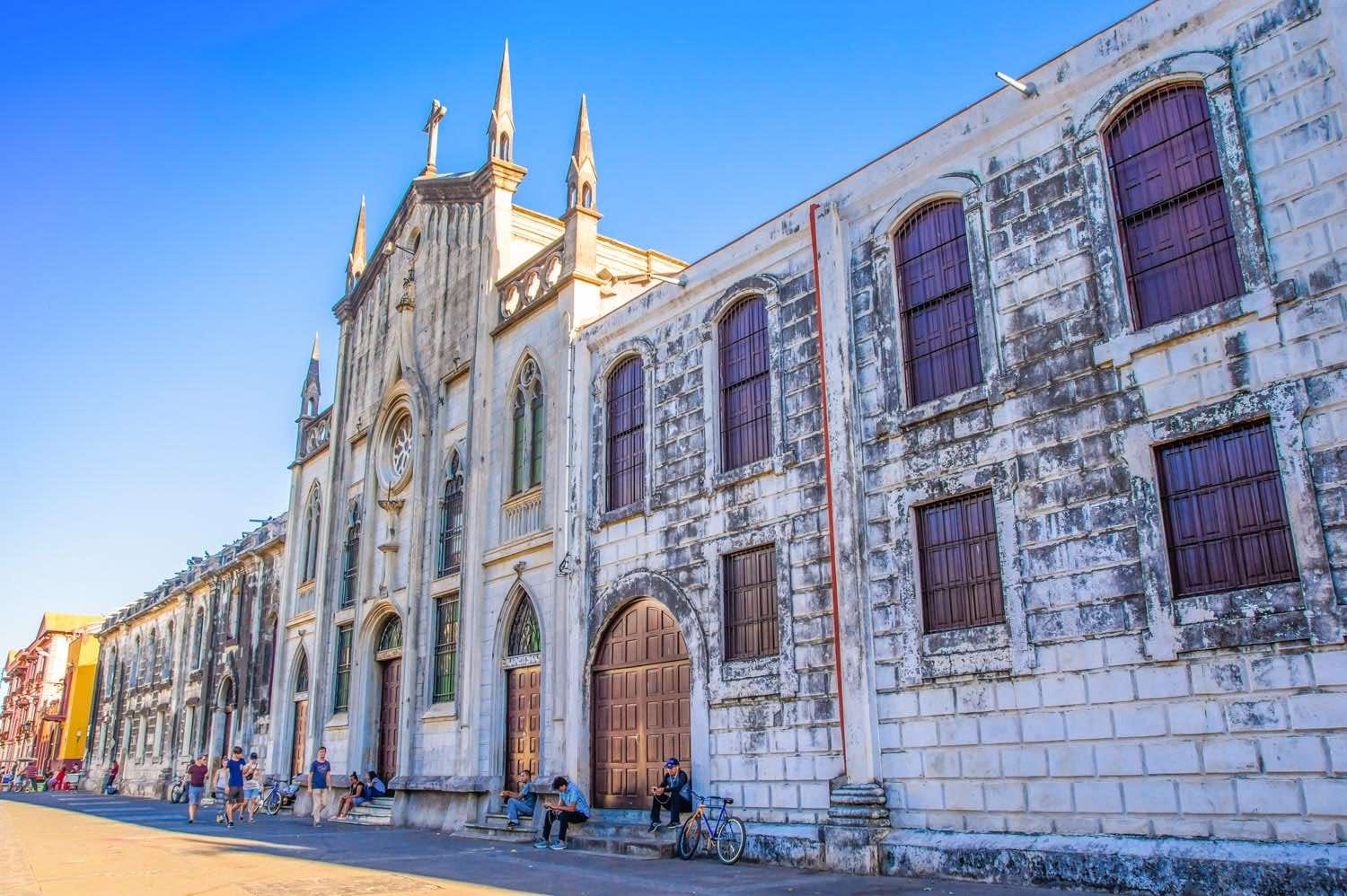 Looking for custom, private travel options in Nicaragua? Let us turn your dreams into memories. LANDED delivers the finest in custom, private travel to Central America, South America, and Antarctica. These regions are our passion; we know them first-hand and by heart. Speak with one of our expert travel planners today at 801.582.2100. We'll create the most exceptional trip of your life.
"You make the road by walking it."
NATIONAL PARKS OF NICARAGUA