Quito: Capital of Ecuador
Quito, Ecuador's capital, rests in the narrow Guayllabamba River Valley at 9,350 feet above sea level.
The city's western edge is dominated by the snow-capped Rucu Pichincha and Guagua Pichincha volcanoes.
Farther afield, a dozen other volcanoes punctuate the Cordillera Central and Cordillera Oriental.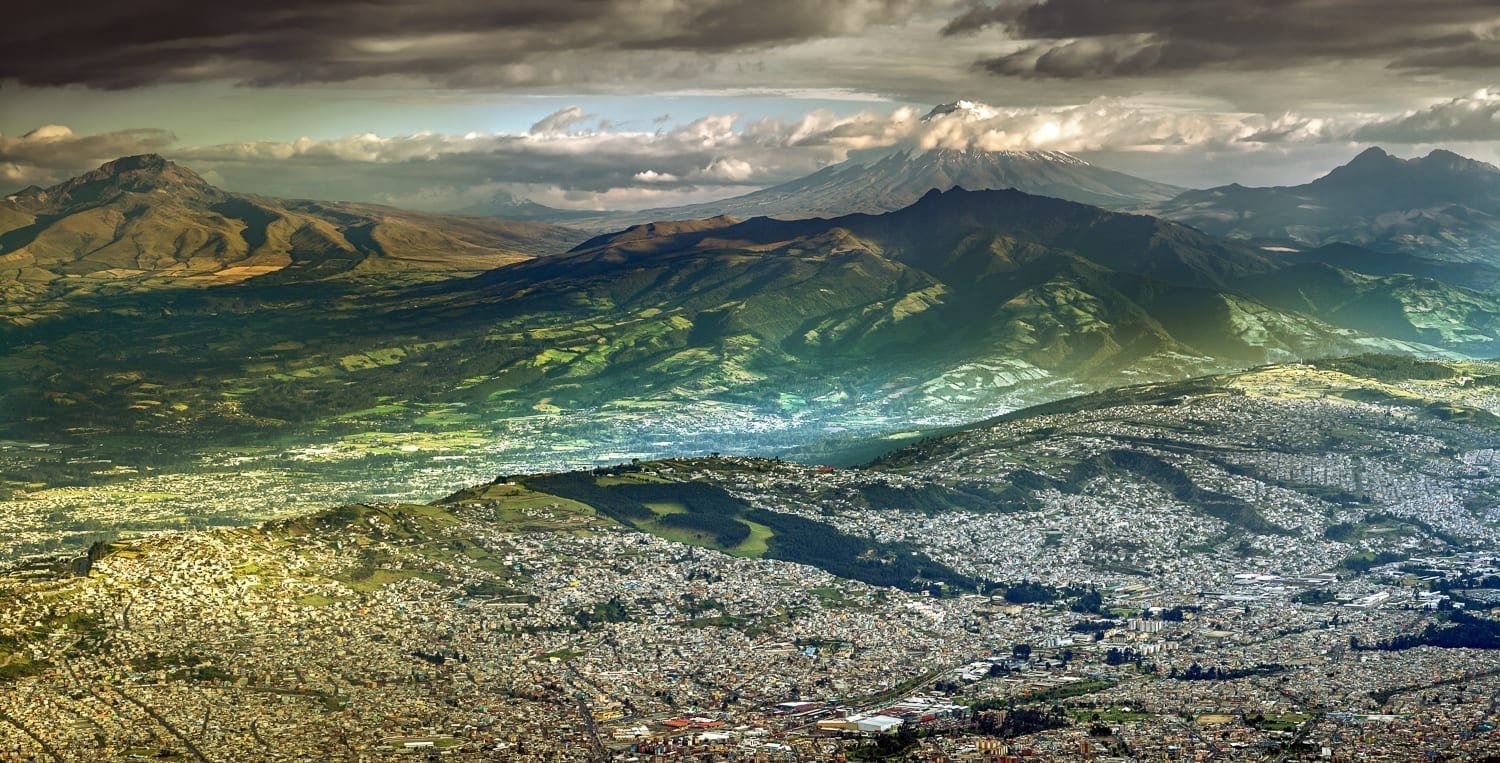 Cotopaxi Volcano
The largest of these living giants is Cotopaxi, fifty miles to the south and visible from Quito. Cotopaxi's active, ice-clad cone juts to an impressive height of 19,347 feet.
Quito's proximity to the heavens is balanced by its deep historical roots. This valley was settled by the Quitu tribe in the first millennium.
By the 10th century, the Caras people had founded the Kingdom of Quito here.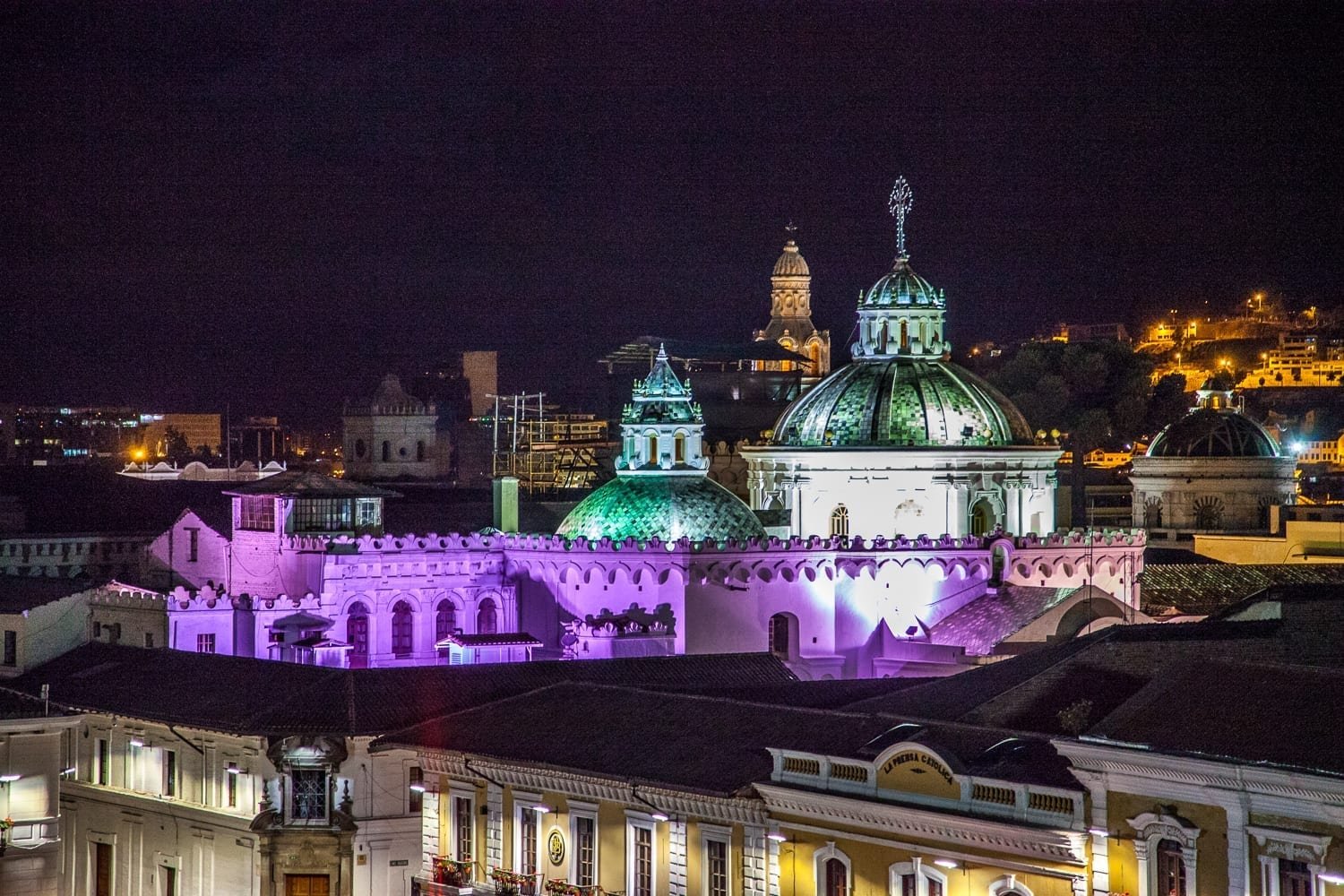 Inca Roots
The Inca followed in the 15th century, remaking Quito as a northern capital and counterpart to Cusco.
Less than 50 years later, Sebastian de Benalcazar captured the region for Spain.
The Spanish conquerors added to the city's architectural strata, erecting monasteries, palaces, and churches.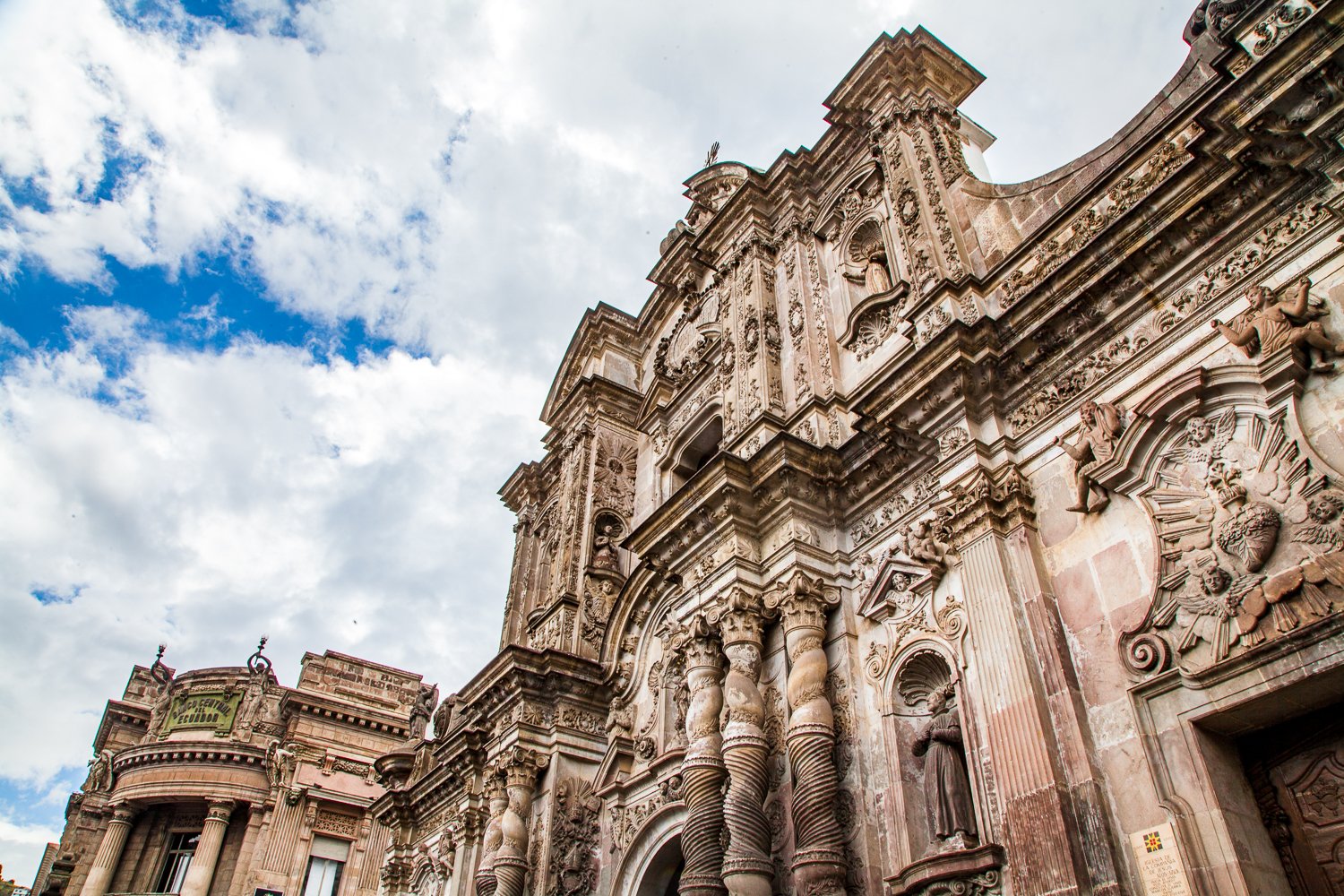 Old Town Quito
Quito's historic center, Old Town, is the best-preserved colonial city in all of South America.
In recognition of its Baroque, Pre-Columbian, Spanish, and Moorish architecture, Quito was declared a UNESCO World Heritage Site in 1978—the first city anywhere to be granted this designation.
Quito has a powerful ambiance—when you're here, you know it.
During the day, narrow streets bustle with indigenous artisans, uniformed school children, strolling couples, and smartly dressed businessmen and politicos.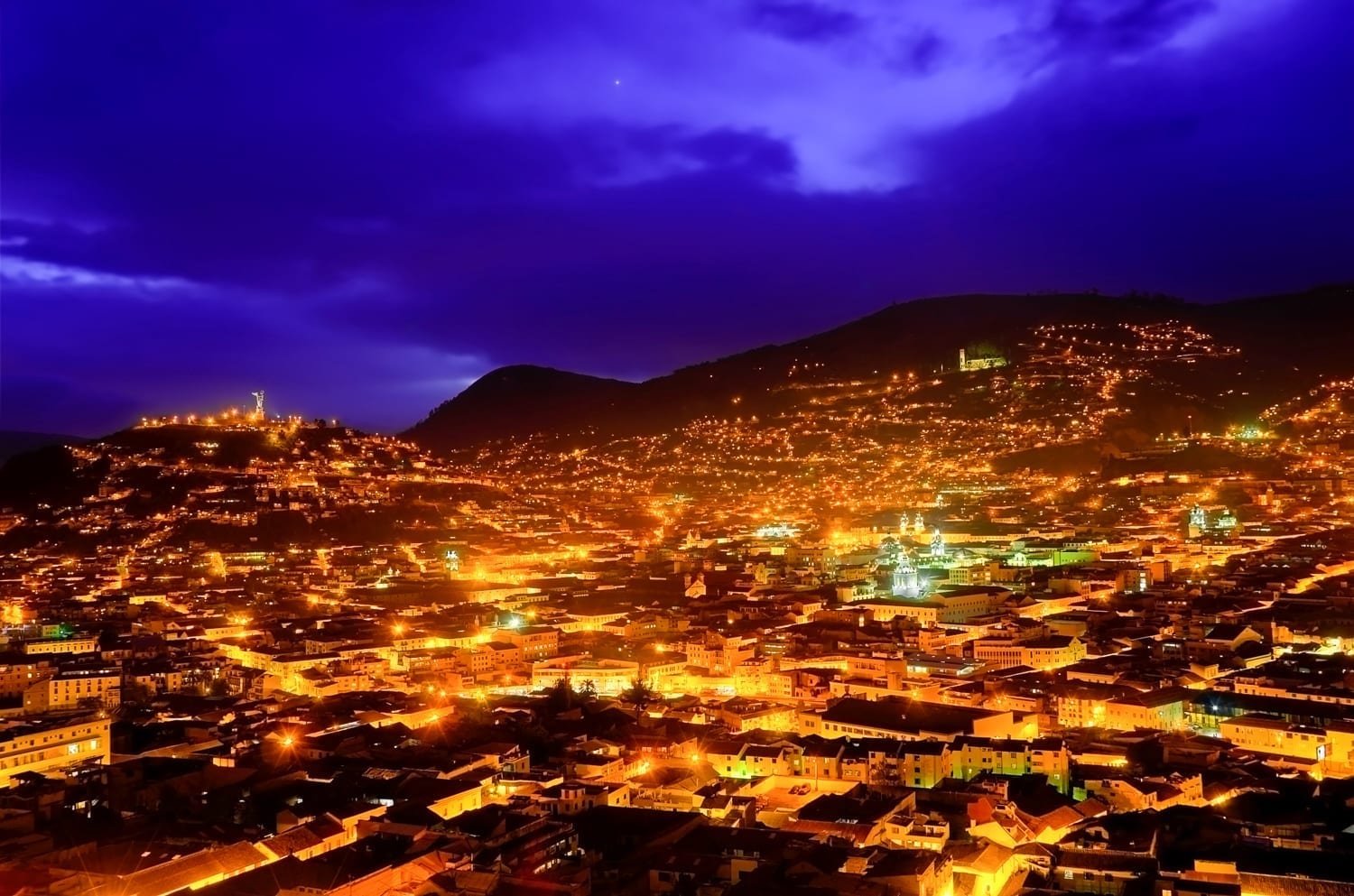 Quito is packed with markets, museums, churches, and plazas.
At night, the historic center glows under pastel-hued floodlights, as the distant glitter of hillside homes merges with the stars.
Hot Springs, Haciendas & Hiking
Outside the city, visitors can enjoy a variety of outdoor adventure.
LANDED arranges privately-guided horseback riding, whitewater rafting, and mountain biking day trips in the neighboring mountains and river valleys.
Another option is a multi-day side trip to the Cayambe Valley, Otavalo, or the area around Cotopaxi Volcano.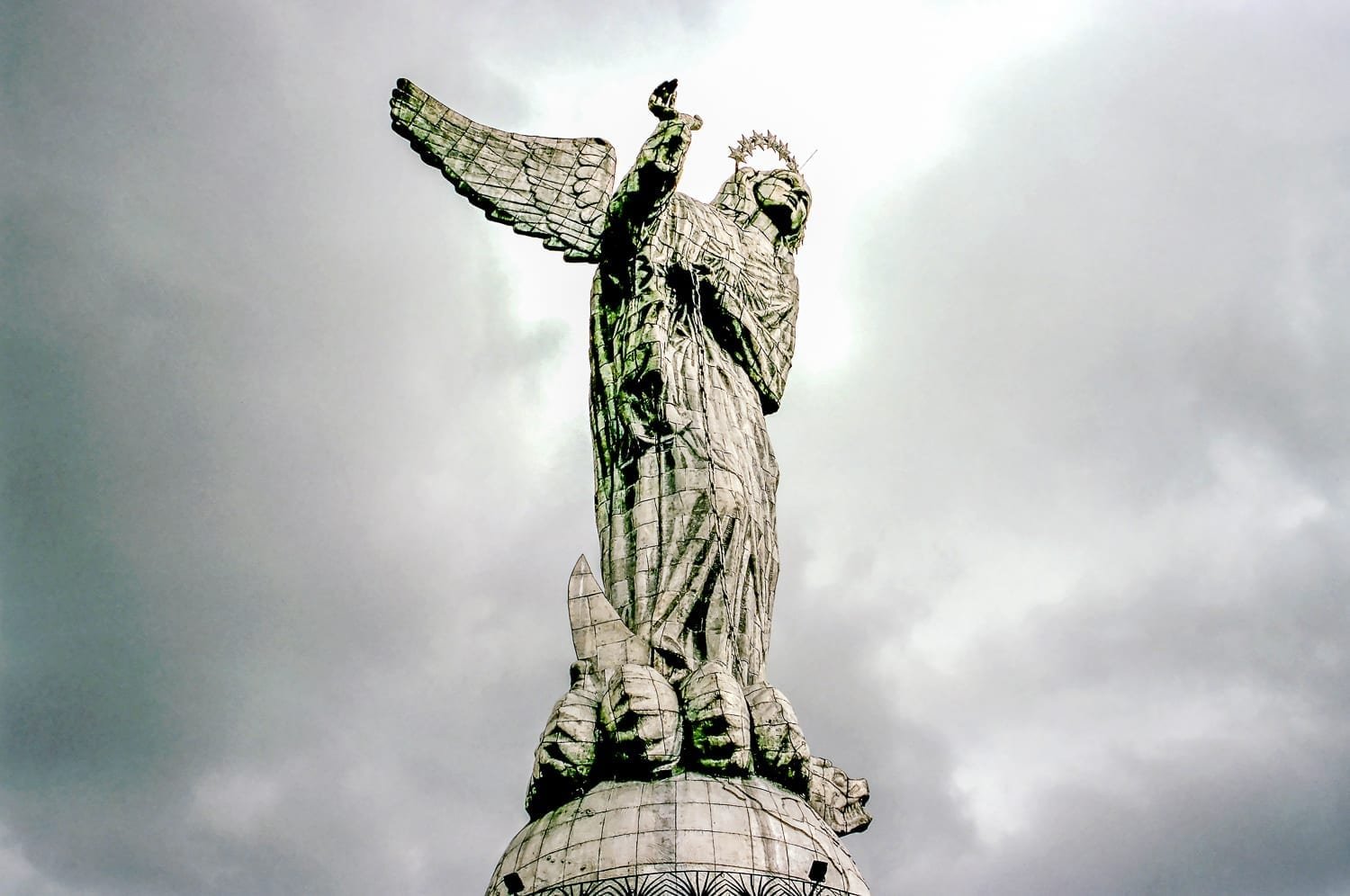 Market Towns and the Mindo Cloud Forest
Here you can stay in elegant haciendas, visit market towns and textile workshops, and hike, bike, or ride in the Andes.
Quito is also close to the Mindo Cloud Forest and the Papallacta hot springs.
Quito lies just 15 miles south of the equator. Accordingly, its latitude and altitude bestow a consistent, spring-like climate.
Quito Climate
Throughout the year, temperatures rarely rise above 65° or below 50°.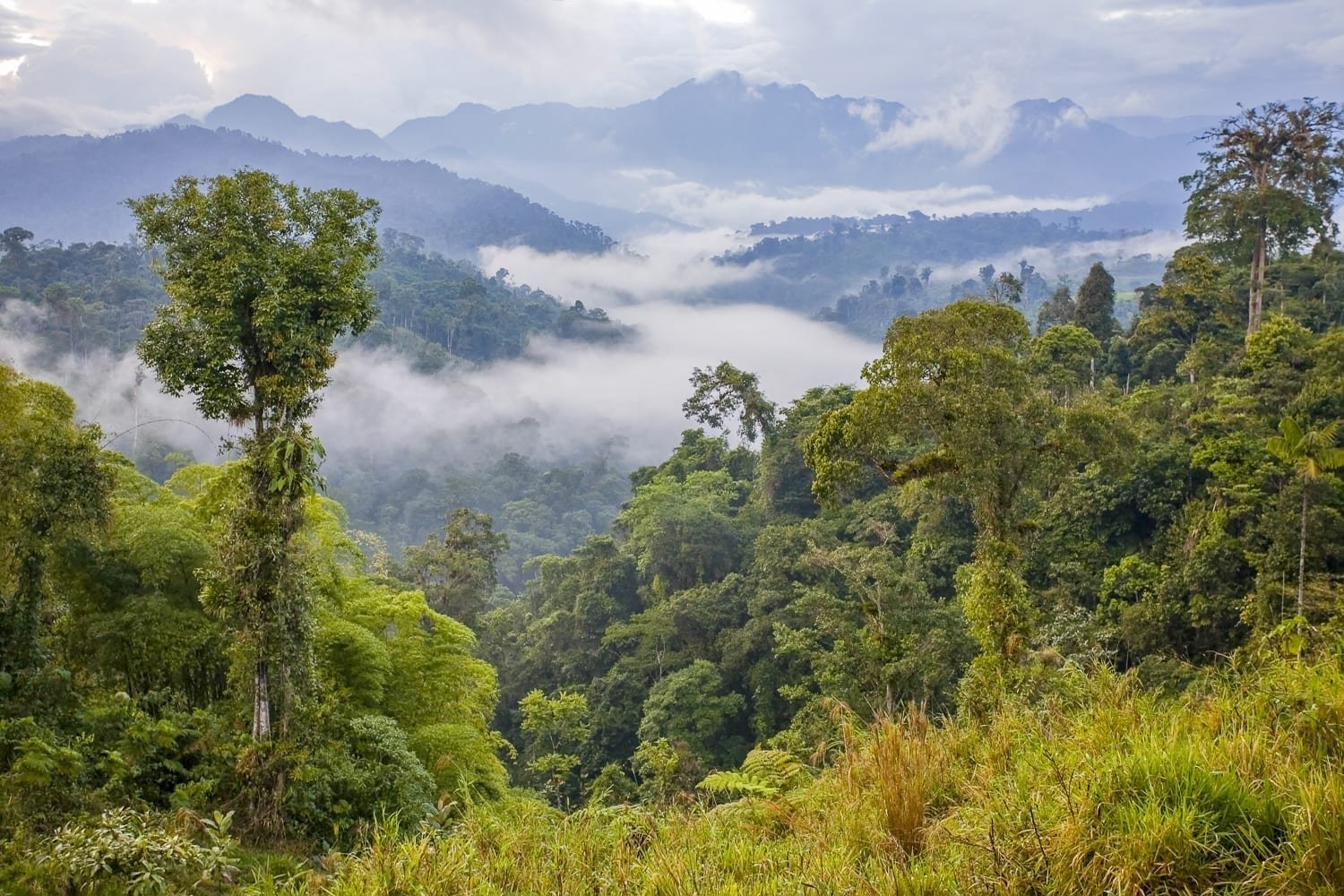 Very little rain falls during the July to October dry season and only about six inches of rainfall in each of the November to June wet season months.
Getting to Quito
The new incarnation of Mariscal Sucre International Airport, located north of the city center, receives direct flights from:
New York (8.5 hours)
Houston (5.5 hours)
Miami (4 hours)
Other direct flights connect Quito with Lima, Peru and San Jose, Costa Rica, both of which can be reached in just over two hours.
Flights to the Galapagos Islands take about two hours.

When you travel with LANDED, you'll be relaxed, prepared, and delighted. In fact, more than 90% of our business is repeat or referral. Speak with one of our expert travel planners today at 801.582.2100. Soon, you'll have LANDED.

"Of journeying the benefits are many: the freshness it brings to the heart, the seeing and hearing of marvelous things, the delight of beholding new cities, the meeting of unknown friends, and the learning of high manners."
Sheikh Muslih-uddin Sa'di Shirazi
HACIENDA ZULETA FAMILY TRAVEL ALBUM
QUITO FAMILY TRAVEL ALBUM