Puyuhuai Lodge & Spa
Puyuhuapi Lodge & Spa rests on the shore of a fjord Chilean Patagonia–a remote location along the mythic Route 7, in Aysen. The lodge offers a mix of serene solitude and active outdoor pursuits.
Puyuhuapi Lodge & Spa is one of Patagonia's pioneering ecolodges. The structures are reminiscent of the architecture of the island of Chiloe.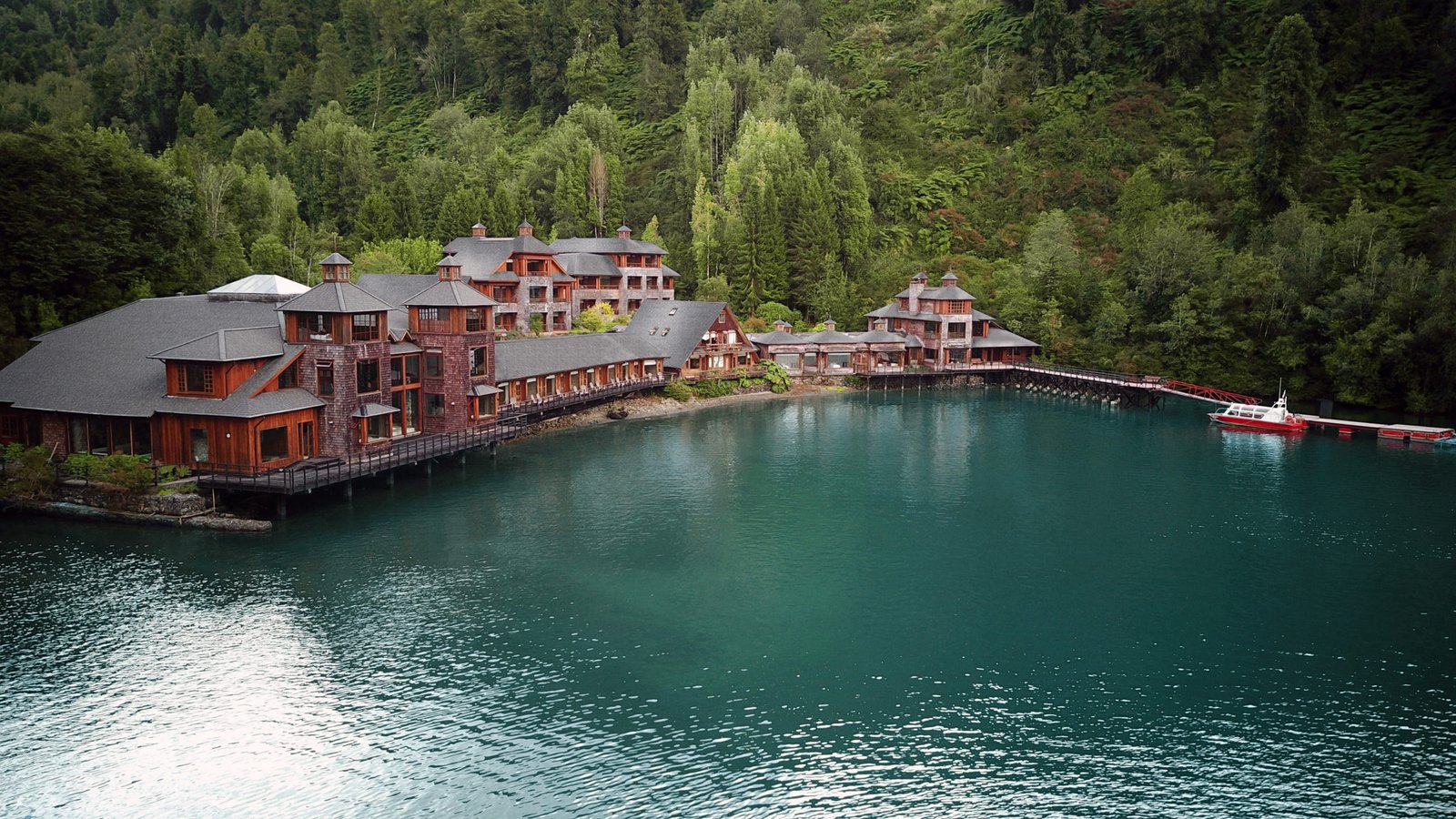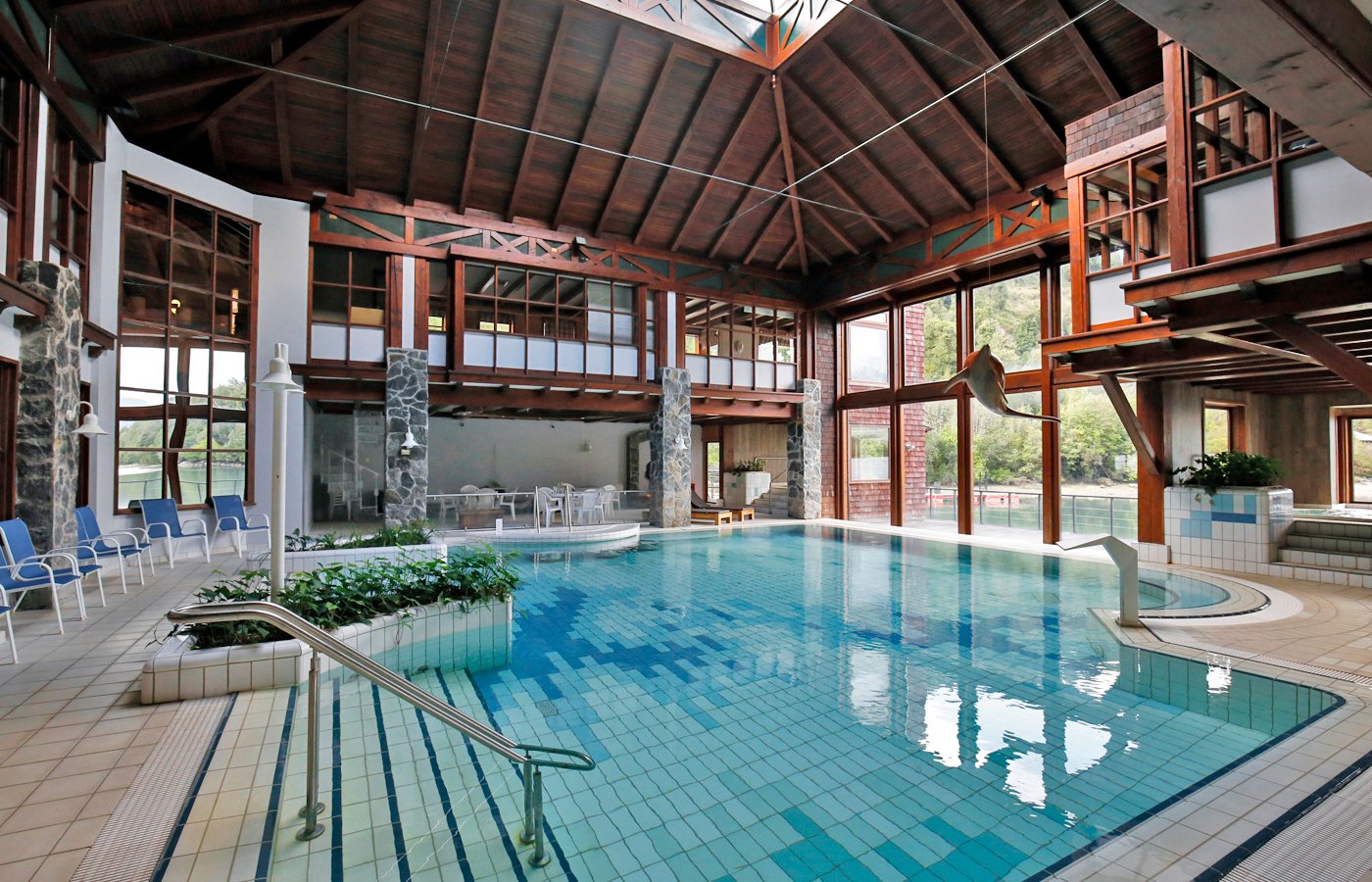 Puyuhuapi Lodge & Spa is an excellent base from which to explore the lush temperate rainforest, the Patagonian islands and fjords, and Queulat National Park.
Guests enjoy the hot springs, and relax with the hotel's menu of spa treatments.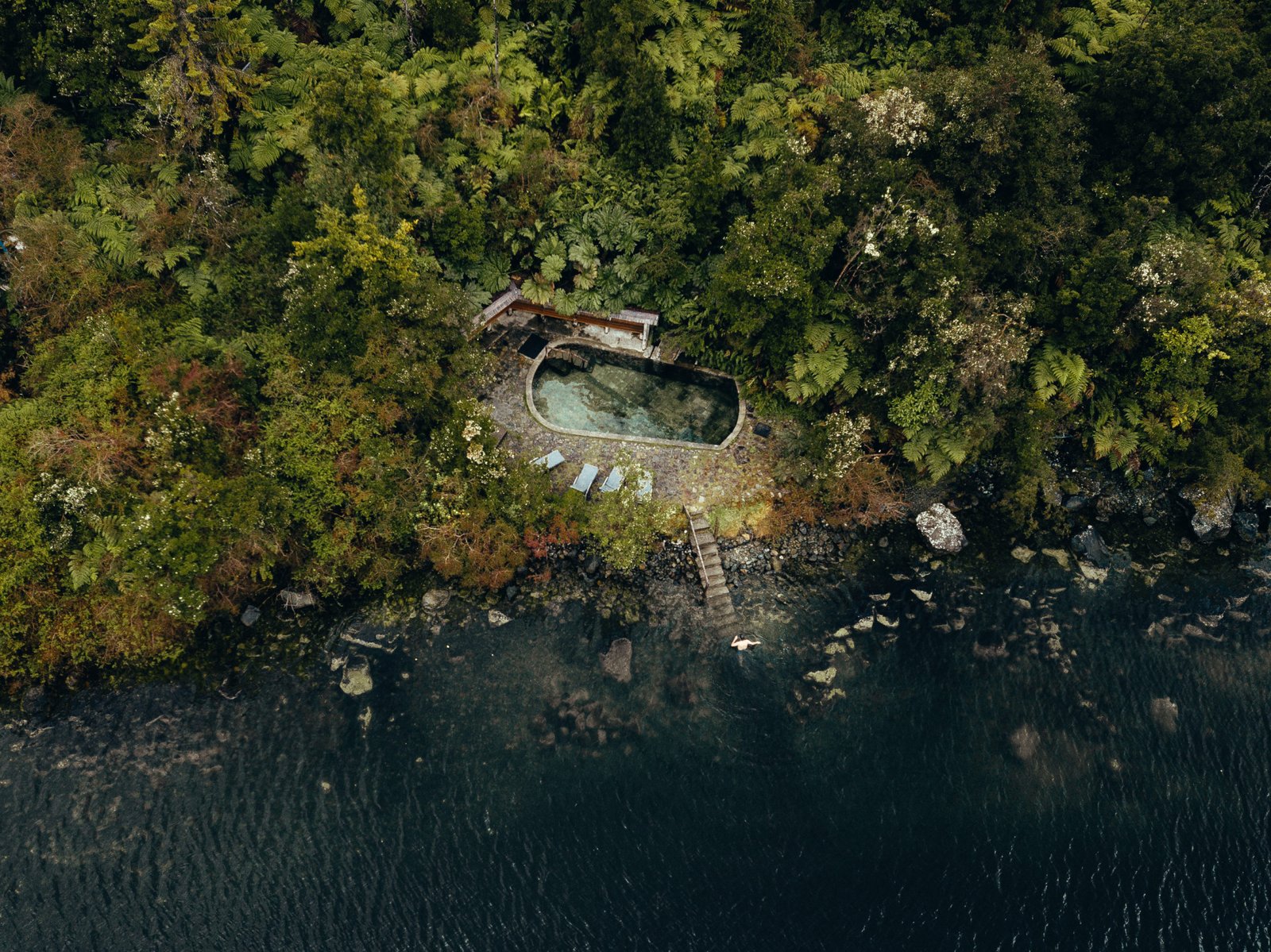 Puyuhuapi Lodge & Spa seeks to foster connection with nature. The lodge is free of TV, Wi-Fi, and mobile phone reception. A telephone is available at the front desk for national and international calls.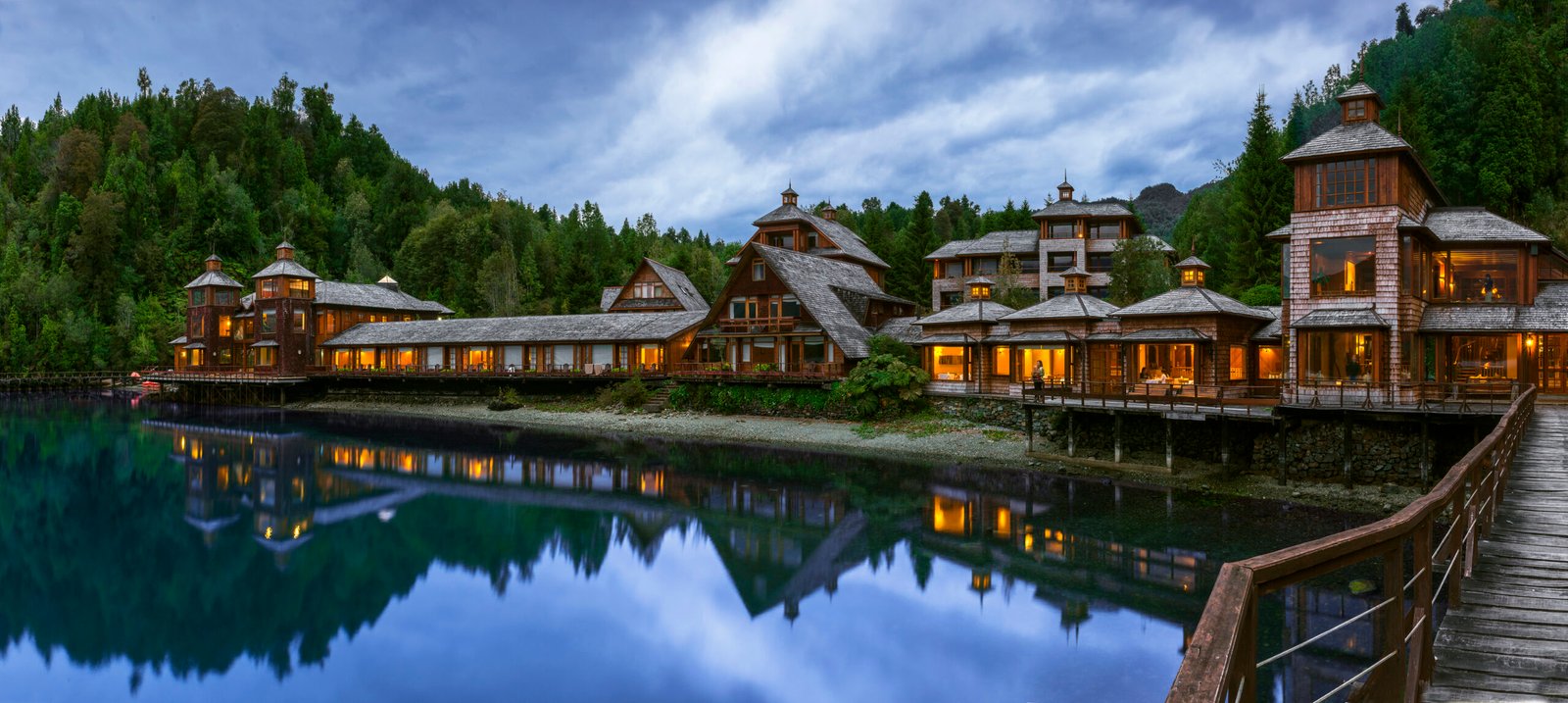 Puyuhuapi Lodge & Spa Location
Puyuhuapi Lodge & Spa is located at Bahía Dorita, on Carretera Austral (Route 7), in a beautiful southern fjord, overlooking the mountain range and pristine forests of Chilean Patagonia.
To access the lodge guests arrive at Muelle Austral, 10 miles south of the town of Puyuhuapi, where a speedboat will be waiting to ferry them across the fjord. The lodge's crossings are set for 1:00 PM, 3:30 PM, and 7:00 PM.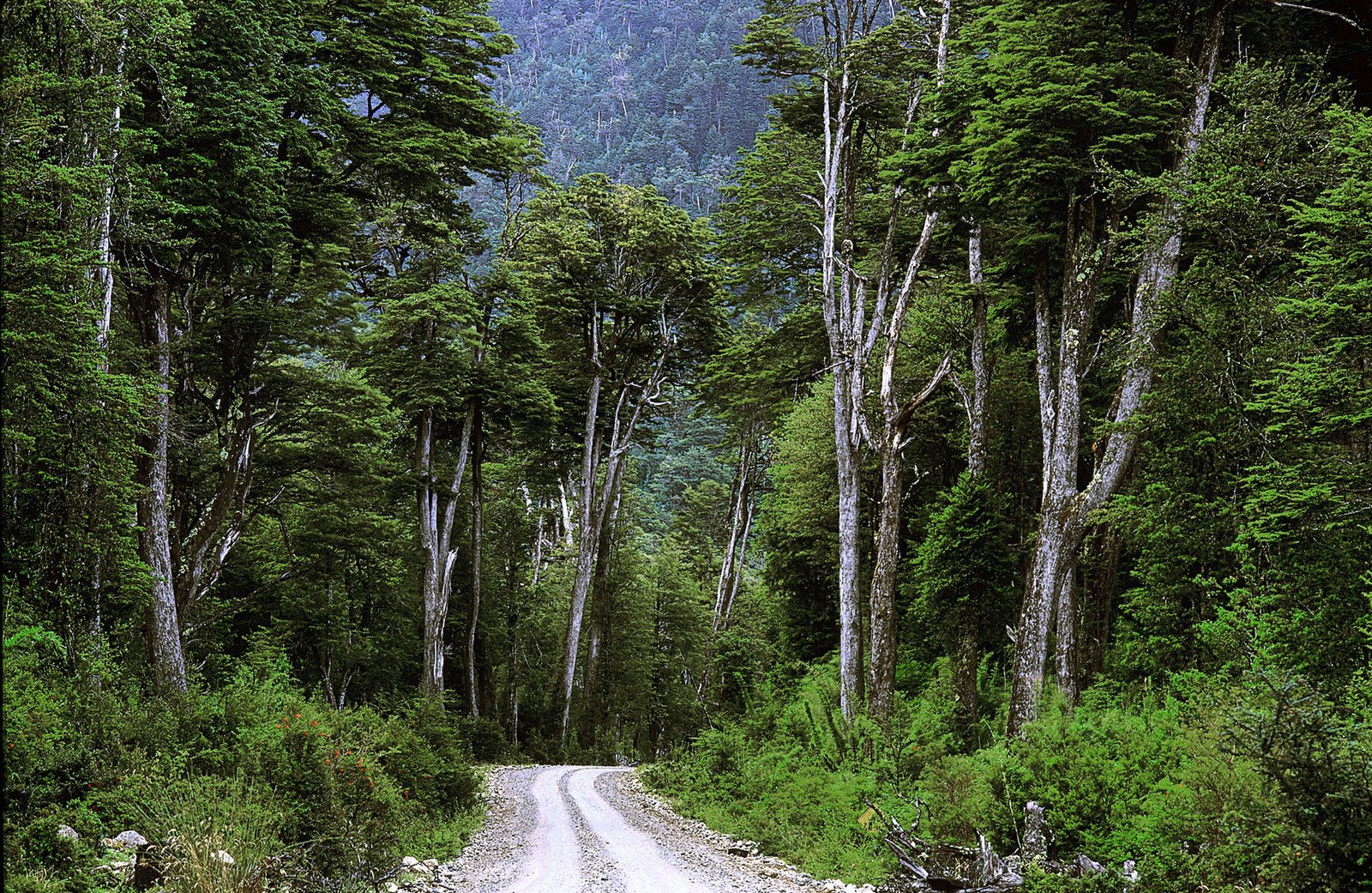 Puyuhuapi Lodge & Spa Accommodations
Superior Rooms can be furnished with either a king-size bed or two twin-sized beds, while the Capitania Room is furnished with a super king-size bed. Each guestroom is furnished with:
Separate seating area from bed
Hairdryer
Balcony overlooking the bay
En-suite bathroom
Working area
Security box
Central heating and hot water operating with thermal water
Rooms do not have a TV, cell phone signal, or Wi-Fi.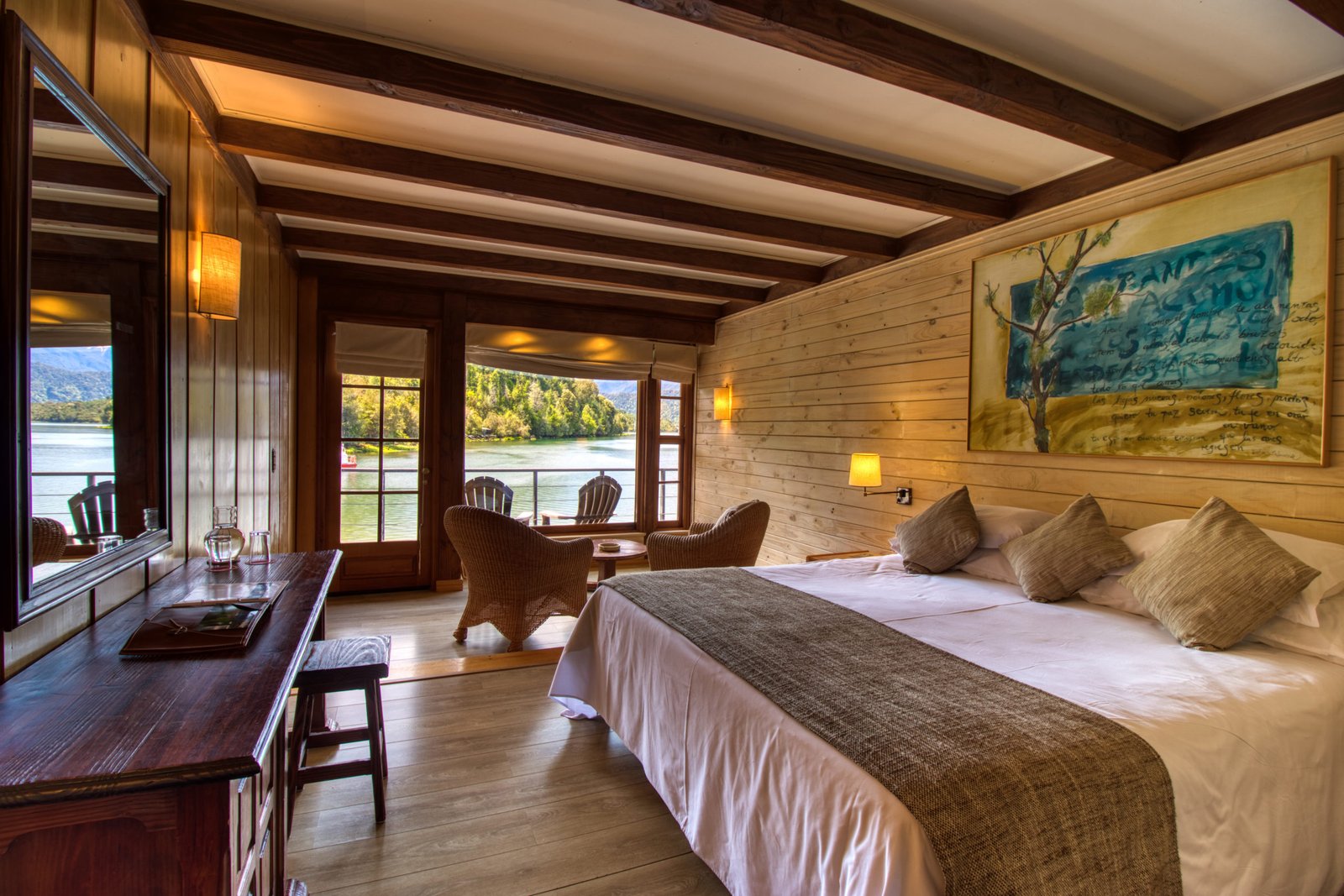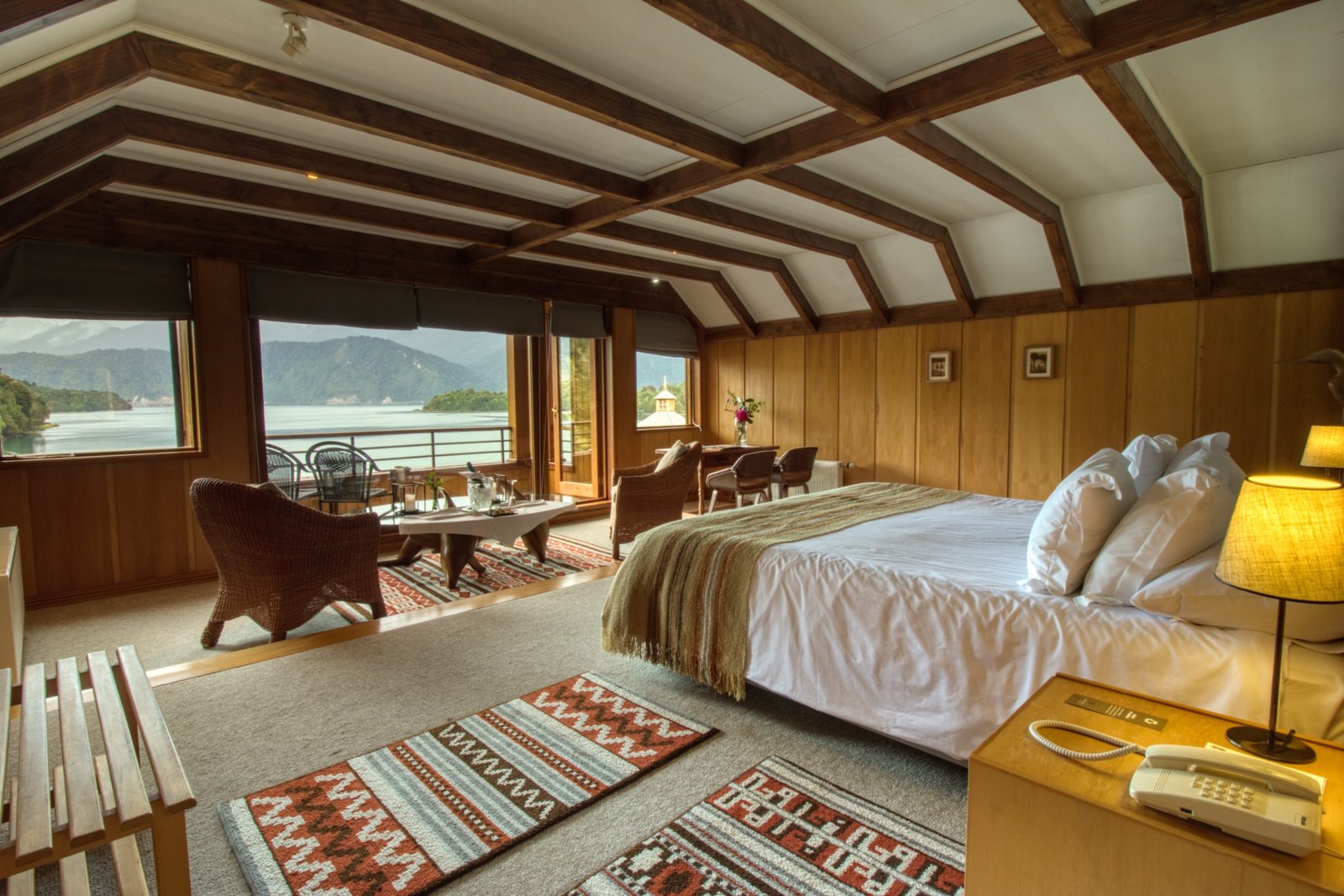 Puyuhuapi Amenities
Among the amenities at Puyuhuapi are a restaurant, lounge areas, a boutique, a dock, several hiking trails, and a spa.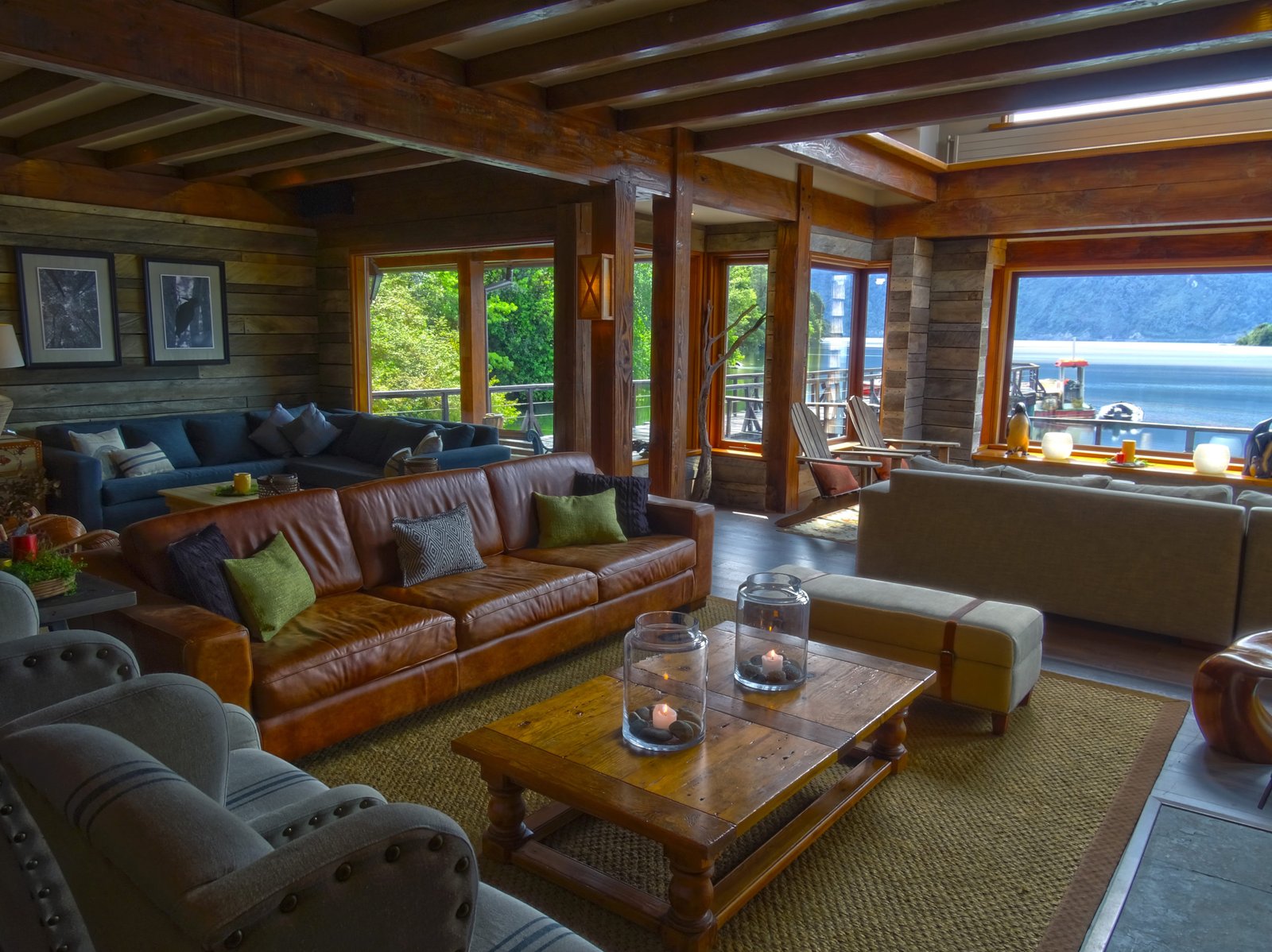 Puyuhuapi Spa
Puyuhuapi's Spa is built using native wood, Oregon pine, and larch tiles. The spa offers a wide menu of massages and treatments.
The Puyuhuapi Hot Springs have three outdoor pools next to the fjord. Guests can enjoy the scenery, as well as a night bath under the stars or the soft southern rain.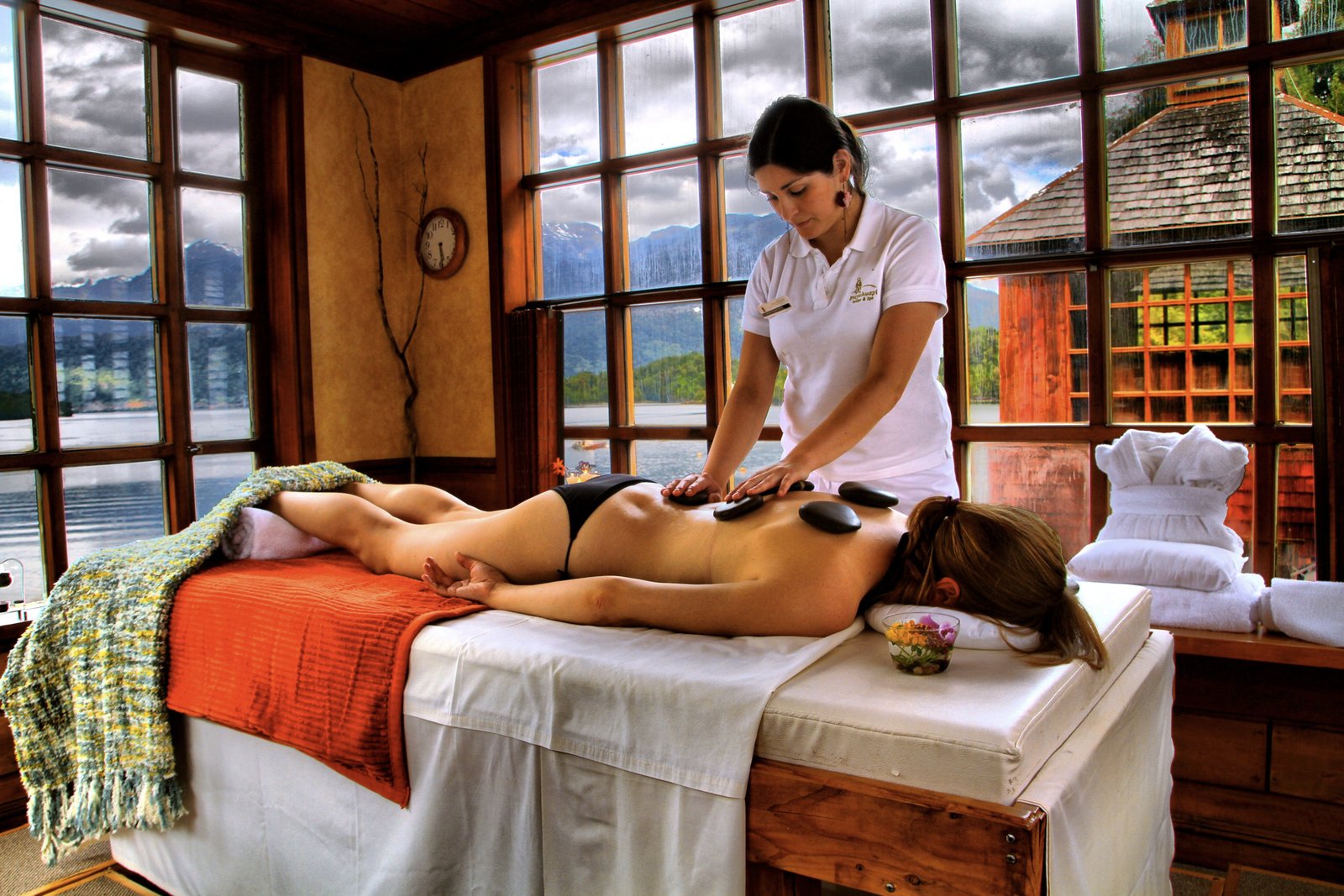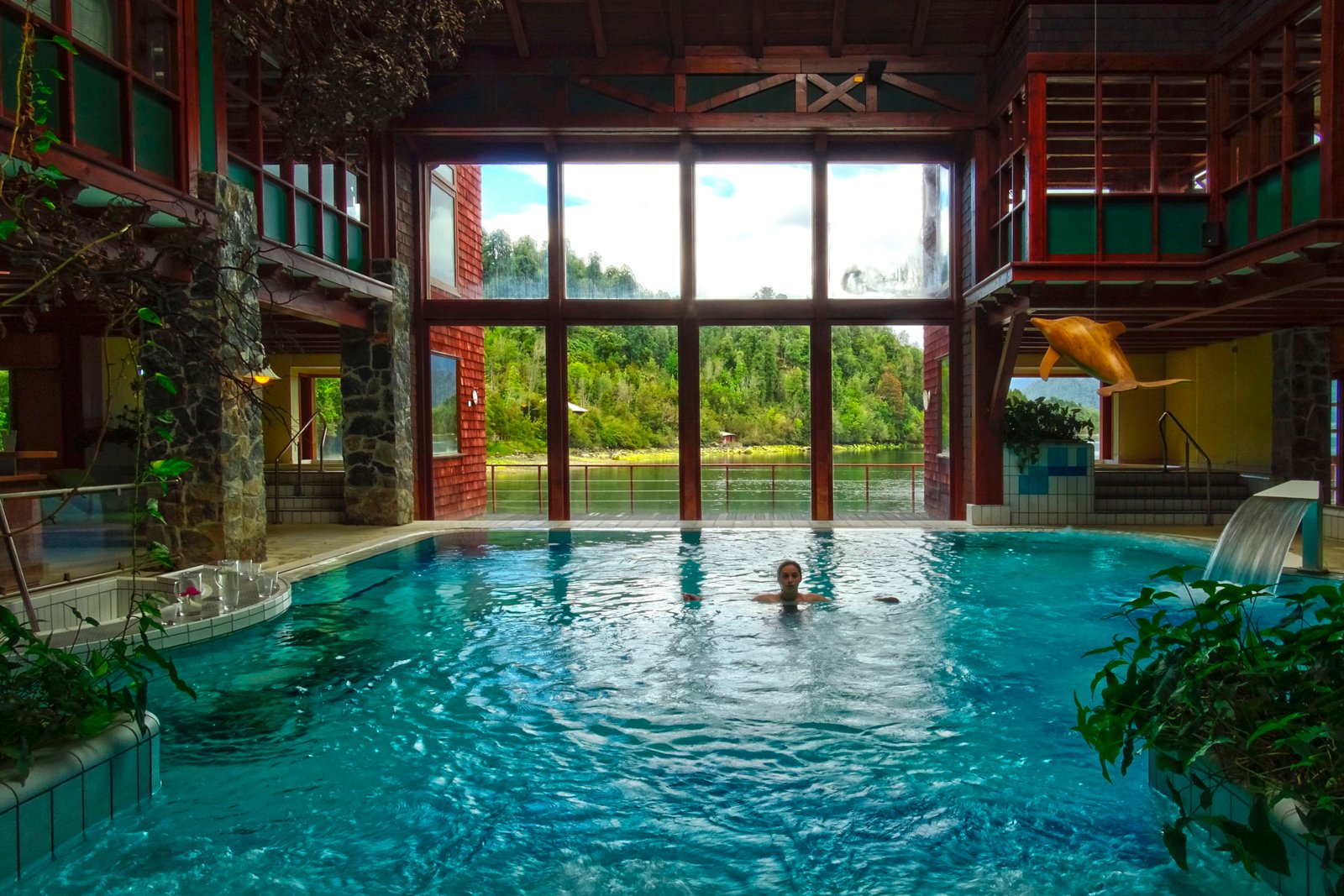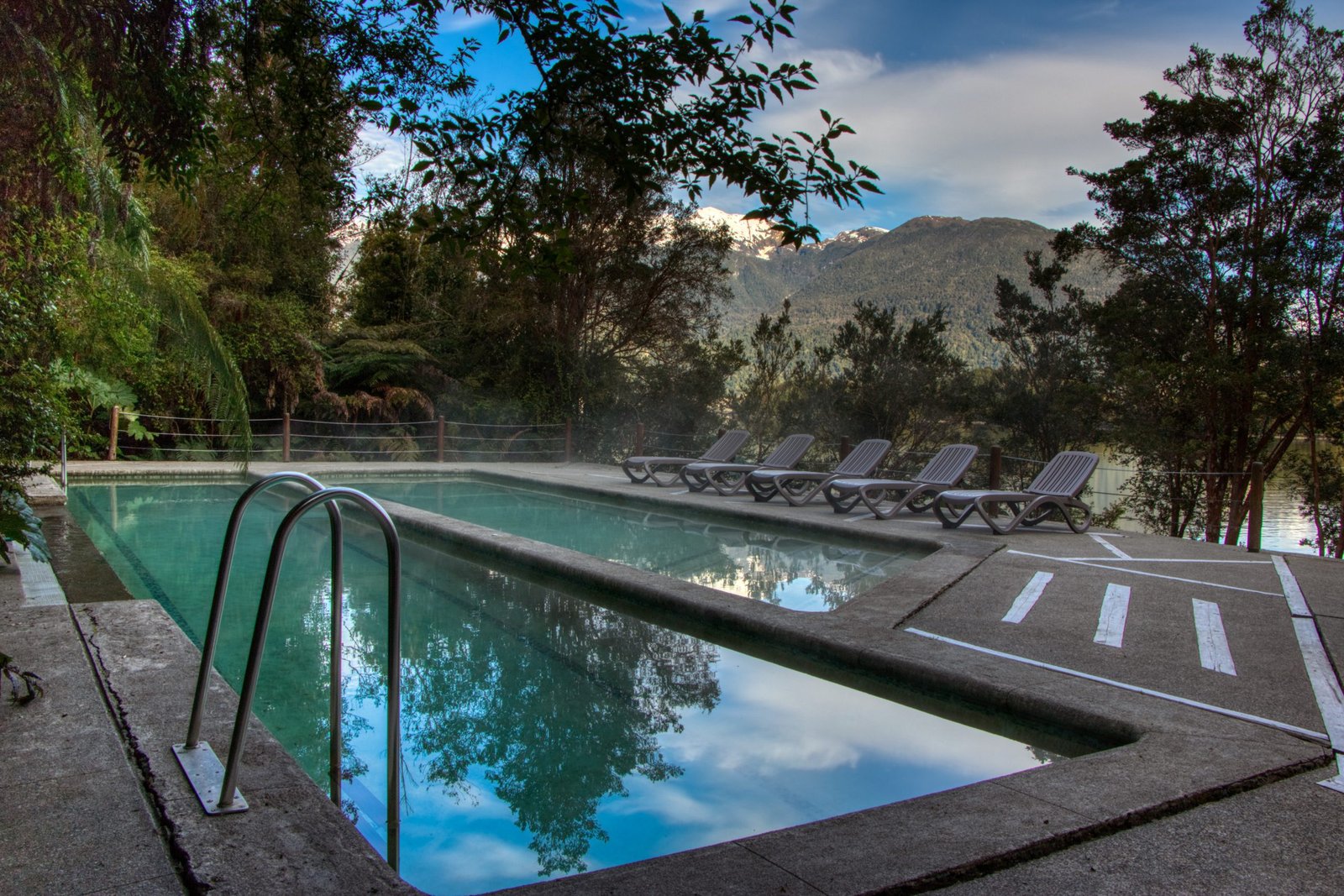 Puyuhuapi Activities
Guests can explore the nearby hiking trails, birdwatch, kayak, and visit the nearby islands and bays in dinghies.
On the mainland, LANDED can arrange privately guided hikes within Parque Nacional Queulat. We design full itineraries (self-drive or with private vehicles and drivers) throughout the Aysen region of Patagonia.
Contact the expert travel planners at LANDED. We'll help you sort through the options and get you on your way.
ARE YOU CONSIDERING A STAY AT PUYUHUAPI LODGE & SPA? LANDED PROVIDES PERSONALIZED, CUSTOM TRAVEL WITHIN CENTRAL AMERICA, SOUTH AMERICA, AND THE ANTARCTIC. WE'LL CREATE A UNIQUE ITINERARY PLAN TAILORED TO YOUR INTERESTS AND DREAMS. EXPERIENCE THE TRIP OF A LIFETIME. SPEAK WITH ONE OF OUR EXPERT TRAVEL PLANNERS TODAY AT 801.582.2100.