SMILE. YOU'VE LANDED IN ecuador.
Although Ecuador is one of South America's smallest nations—roughly the size of Colorado—its beauty is totally out of proportion to its size. The country is an experiment in compact loveliness; no space has been wasted. From the quaint streets of Quito to the Galapagos Islands, each turn brings an unforgettable encounter, a stunning vista or the adventure of a lifetime.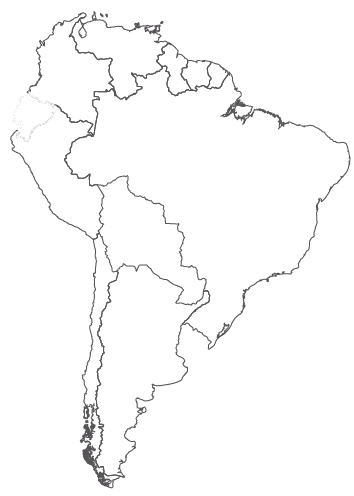 CAPITAL  
QUITO
LANGUAGE  SPANISH
CURRENCY  UNITED STATES DOLLAR
READ  HUASIPUNGO BY JORGE ICAZA
TASTE  LLAPINGACHOS
SIP  CANELAZO
EXPERIENCE  HIKING THE AVENUE OF VOLCANOES
MINDO, PAPALLACTA & BEYOND
Ecuador is really four different destinations magically melded together. The Andes divide the mainland north-south into three regions: The Pacific Coast, Andean Sierra, and Amazon Basin.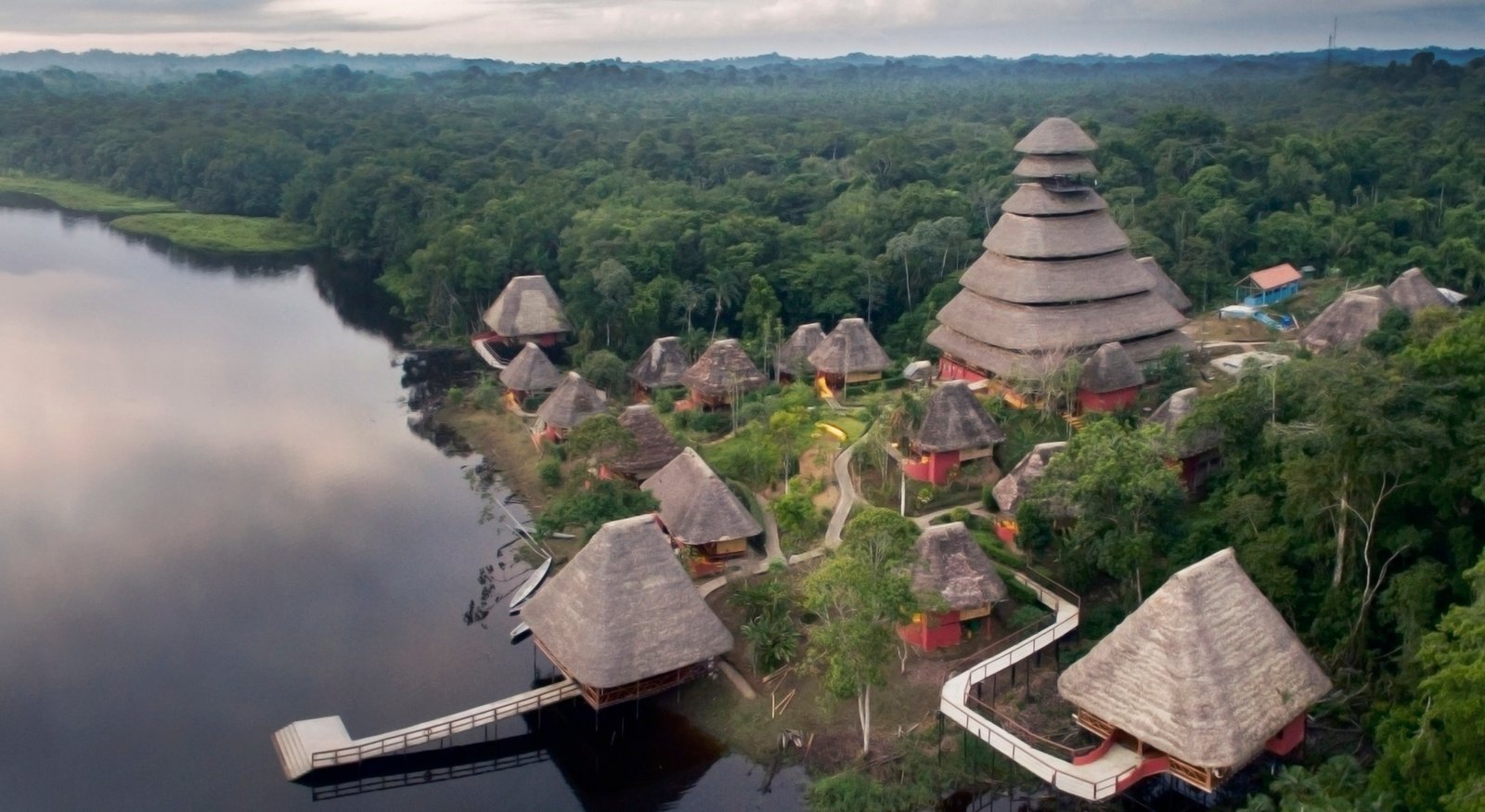 The country's fourth region, the Galapagos Islands, is 600 miles offshore. This is where Charles Darwin developed his theory of evolution by natural selection, inspired by the islands' extraordinary species like the giant Galápagos tortoises and blue-footed boobies.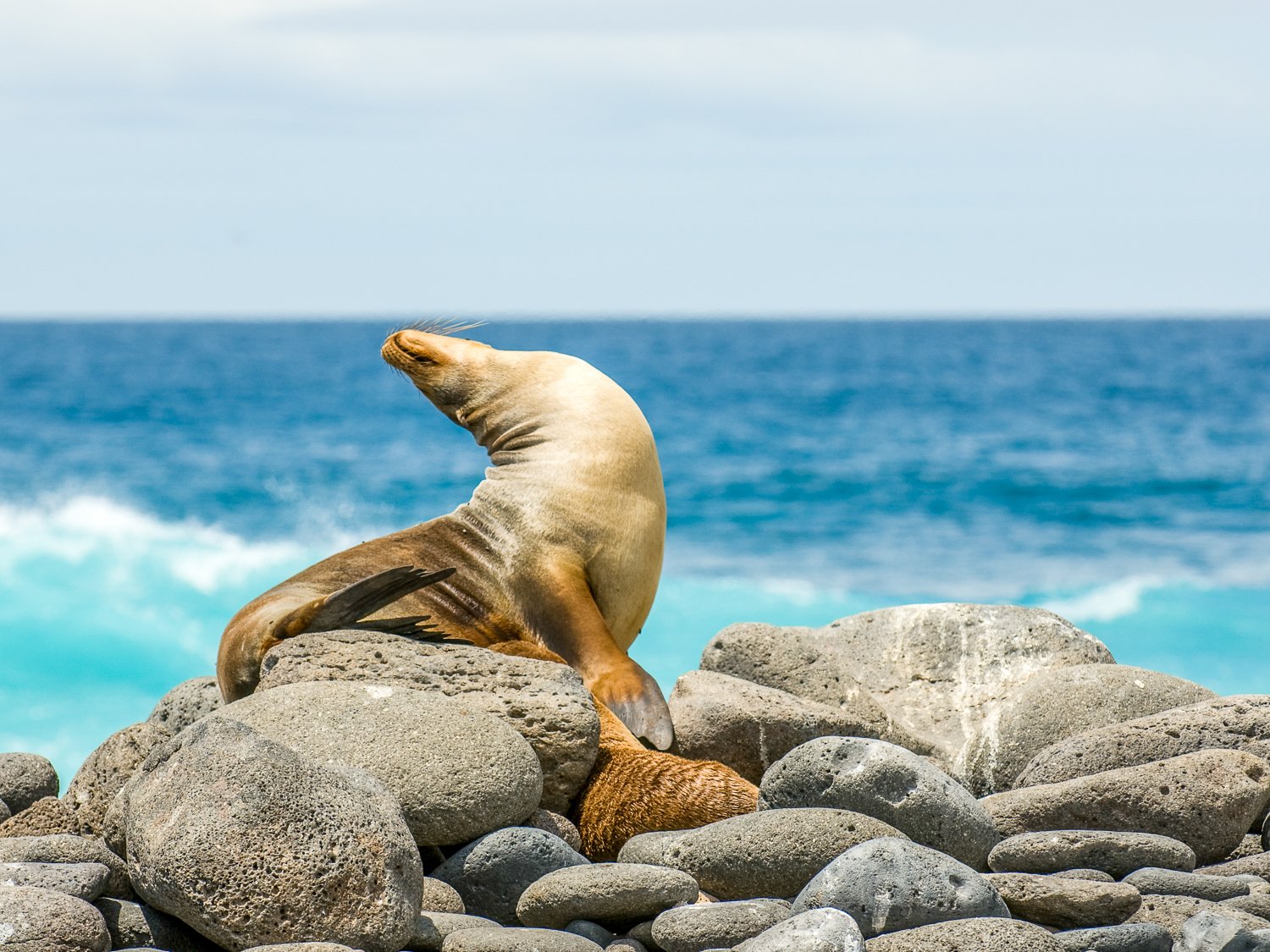 Sea lion at the Galapagos Islands
"Travel is more than the seeing of sights; it is a change that goes on, deep and permanent, in the ideas of living."
– Miriam Beard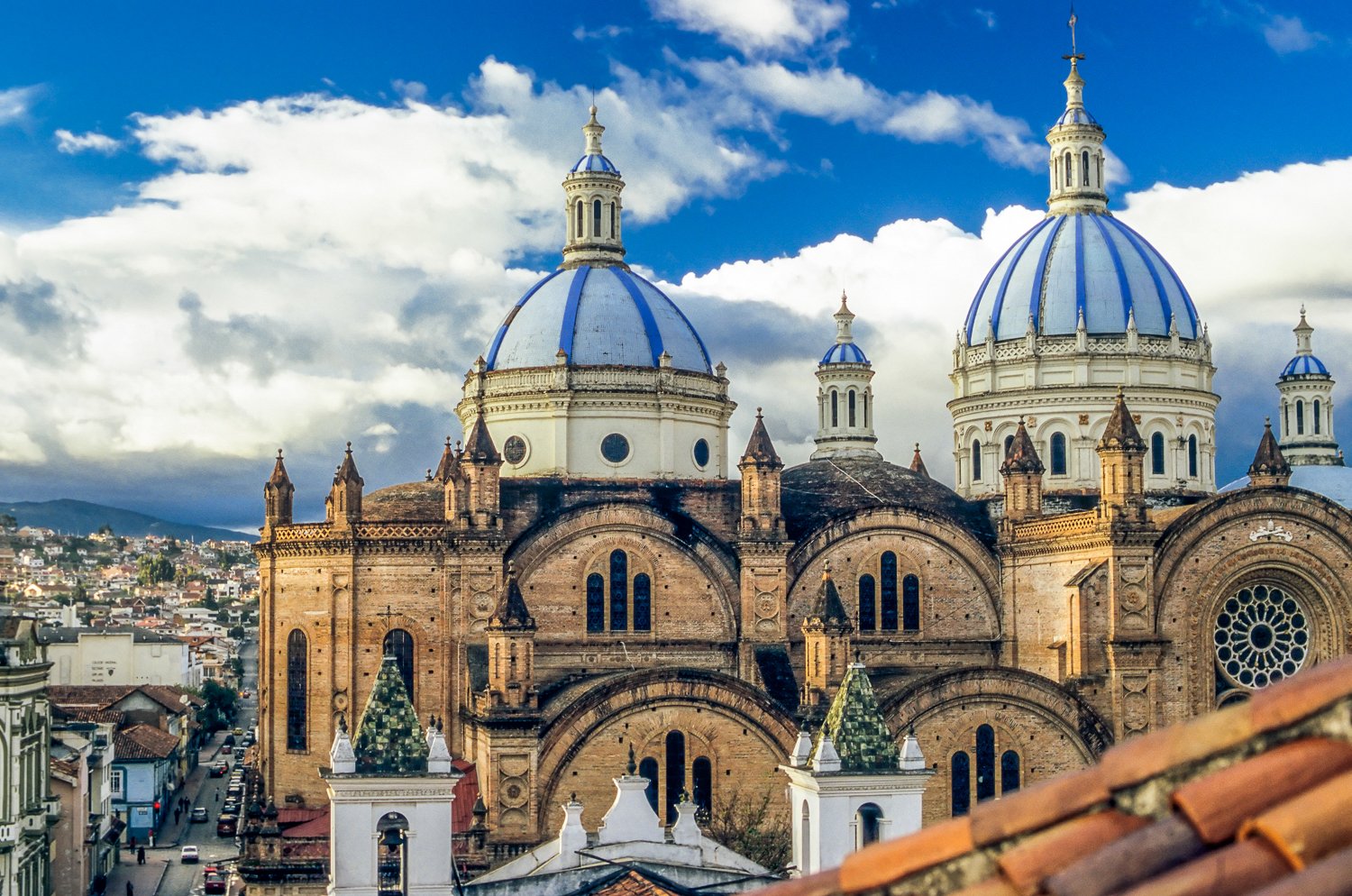 LANDED plans itineraries and arranges travel throughout Ecuador and throughout South America. We organize luxury accommodations, private transportation, and tours with expert guides. Speak with a travel planner today at 801.582.2100. We'll take care of the details.
What is the best time to visit Ecuador?
Ecuador lies on the equator, so temperatures are fairly constant year-round. With highs in the mid-70s and lows in the 40s, Ecuador can be enjoyed any time of year.
Most first-time visitors to Ecuador are planning to visit the Galapagos, so the time of their travel is determined by the timing of their Galapagos itinerary. Galapagos is great throughout the year, although September is less desirable.
In mainland Ecuador, January to April tends to be rainier months. In the Amazon region, rain is more likely from February to November.
What language is spoken in Ecuador?
Spanish is the official language in Ecuador. While Spanish is the primary language spoken, there are also several indigenous languages spoken by various communities across the country. Some of these include Quechua, Shuar, Kichwa, and many others.
What should I pack for Ecuador?
What to pack for your trip to Ecuador depends on which destinations you'll visit, how long you'll be away, what you'll be doing in Ecuador, and the time of year.
Still, here are some essentials to help you get started:
LANDED has prepared this packing list for our clients visiting the Galapagos.
US cash in small denominations (clean, un-torn bills). The US Dollar is the official currency of Ecuador.
Sun protection (sunblock, sunhat, & sunglasses). The sun can be very intense in the Andes, Amazon, and Galapagos.
Proof of public or private health insurance for the duration of your stay in Ecuador. The National Assembly of Ecuador requires this from all travelers and may deny entrance to the country without it.
Camera, data cards or film, batteries (spare batteries are recommended), data storage devices, and battery charger. Remember any cables or card readers you might need to transfer files.
An underwater camera. A GoPro video camera is perfect for underwater and on-land photos and video.
Binoculars
Electrical adapters, power converters, and a small multi-socket surge protector / power strip.
Prescription medications
Insect repellant
Lightweight waterproof windbreaker
Synthetic fleece pullover
Swimwear
Walking shoes or light hiking boots
Rubber-soled shoes or boat shoes
How safe is Ecuador?
Ecuador is generally quite safe; however, common-sense precautions are still important. Bag snatchers and pickpockets target public transportation hubs and tourist areas. Your guide and hotel concierge can assist with additional safety advice.