SMILE. YOU'VE

LANDED

IN URUGUAY.
Uruguay is the tranquil buffer between South America's superpowers. This territory won independence in 1828, after centuries of back-and-forth occupation by Spanish and Portuguese interests. Although some influences of Argentina and Brazil are still evident—tango, Carnival, gaucho heritage—Uruguay's culture has been mellowed by sun, sky and sea. This is a friendly, confident nation whose heroes are more likely to be poets and futbolistas than generals or emperors.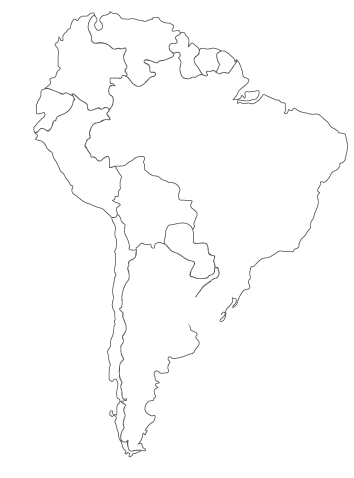 CAPITAL  
MONTEVIDEO
LANGUAGE  SPANISH
CURRENCY  URUGUAYAN PESO
READ  THE TRUCE BY MARIO BENEDETTI
TASTE  CHIVITO
SIP  YERBA MATE
EXPERIENCE  TOES-IN-THE-SAND DINING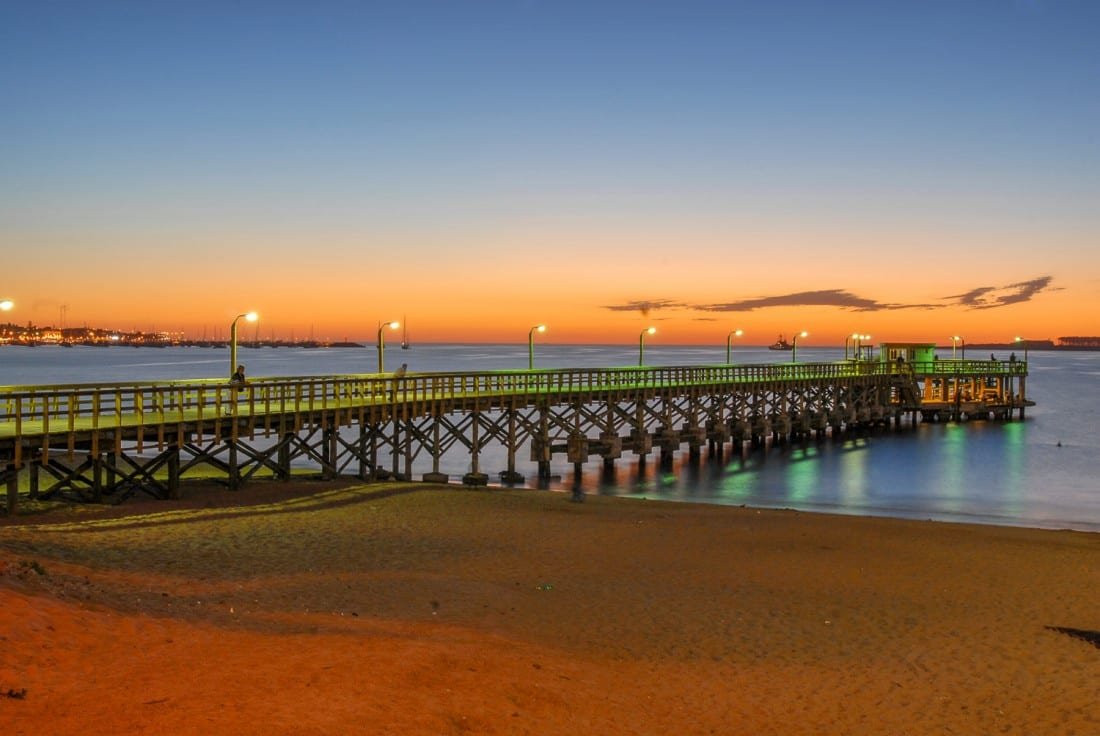 In the south and west, sleepy riverside ports line the Rio de la Plata and Rio Uruguay. These various regions can be combined with ease—Uruguay is not much larger than the state of Florida.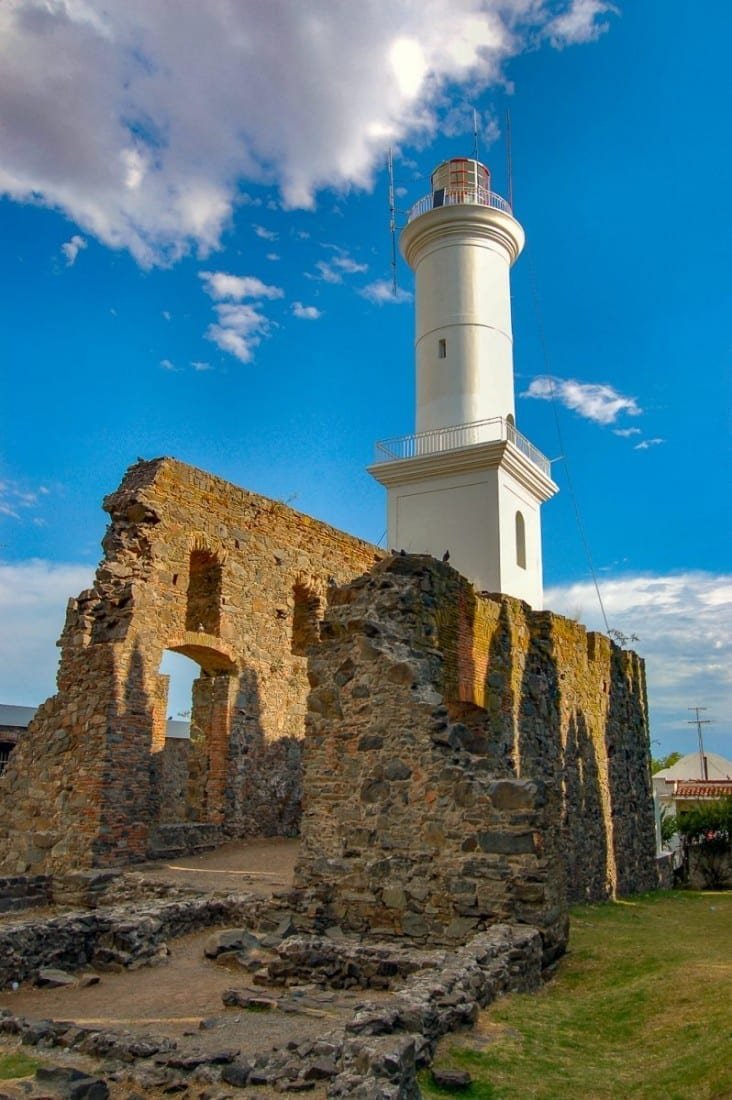 The name Uruguay translates to "river of birds" in the Charrua dialect—a name evoking the coastal lagoons of the Atlantic shore and estuaries of the Rio de la Plata and Rio Negro. Uruguay is home to an estimated 477 avian species, including Southern Lapwings (the national bird), Greater Rheas, three varieties of penguin, seven species of parrot, and nine types of hummingbird.
"We wander for distraction, but we travel for fulfillment." – Joseph Hilaire Pierre René Belloc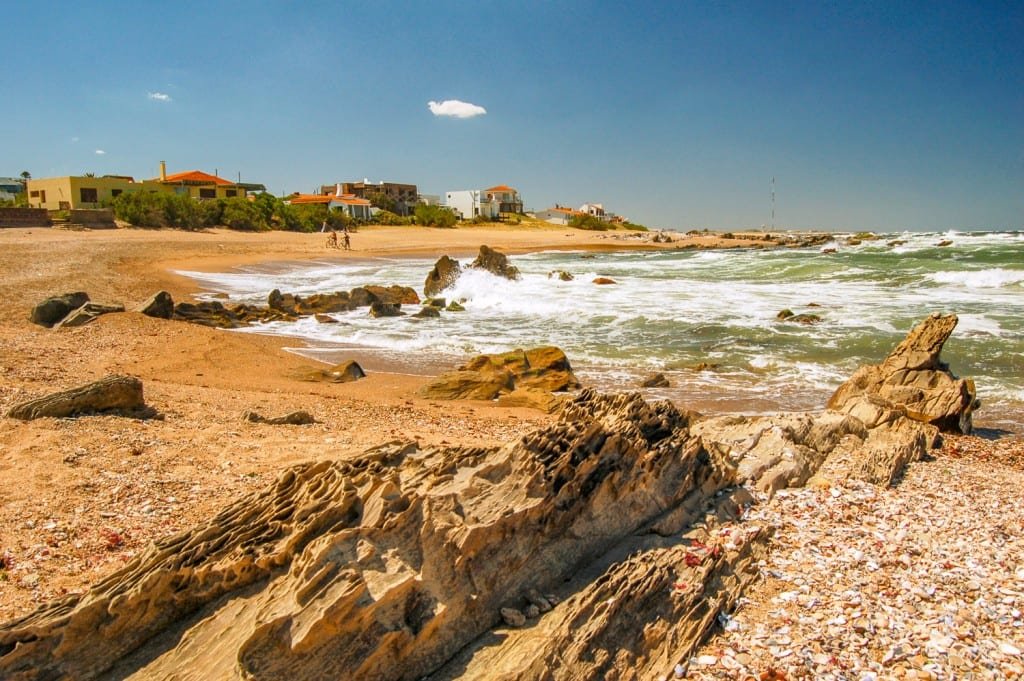 Although most visitors could spend an entire vacation here, trips to Uruguay are often combined with extensions to Argentina, Chile, and Brazil. Direct flights connect Montevideo's international airport to Buenos Aires (50 minutes), Santiago (2.25 hours), and Sao Paulo (2.75 hours). Overnight flights from New York reach the capital in approximately 13 hours, and flights from Miami take about nine hours.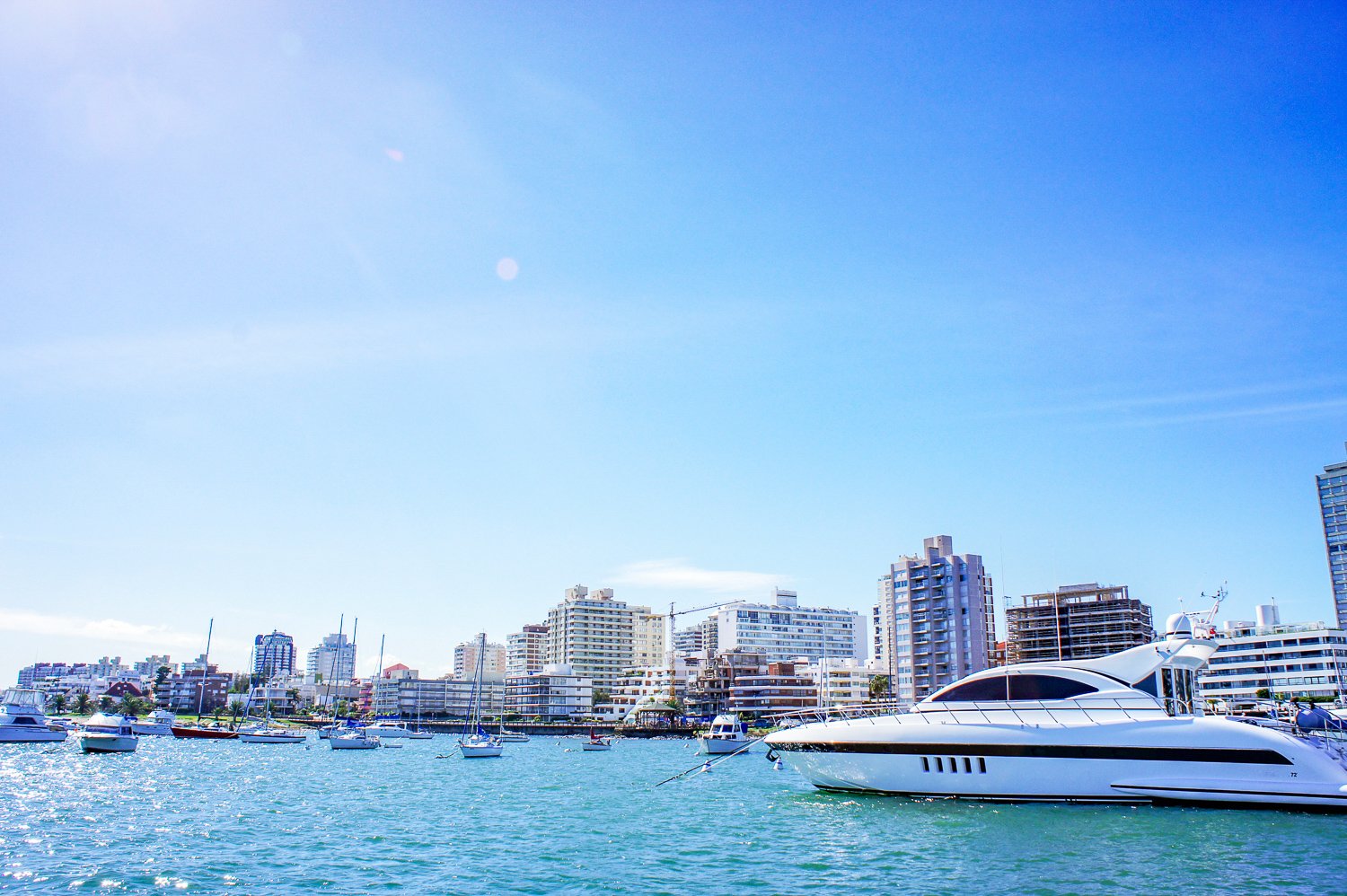 LANDED arranges personalized travel in Uruguay and throughout South America. We organize luxury accommodations, private transportation, and tours with expert guides. Speak with a travel planner today at 801.582.2100. We'll take care of the details.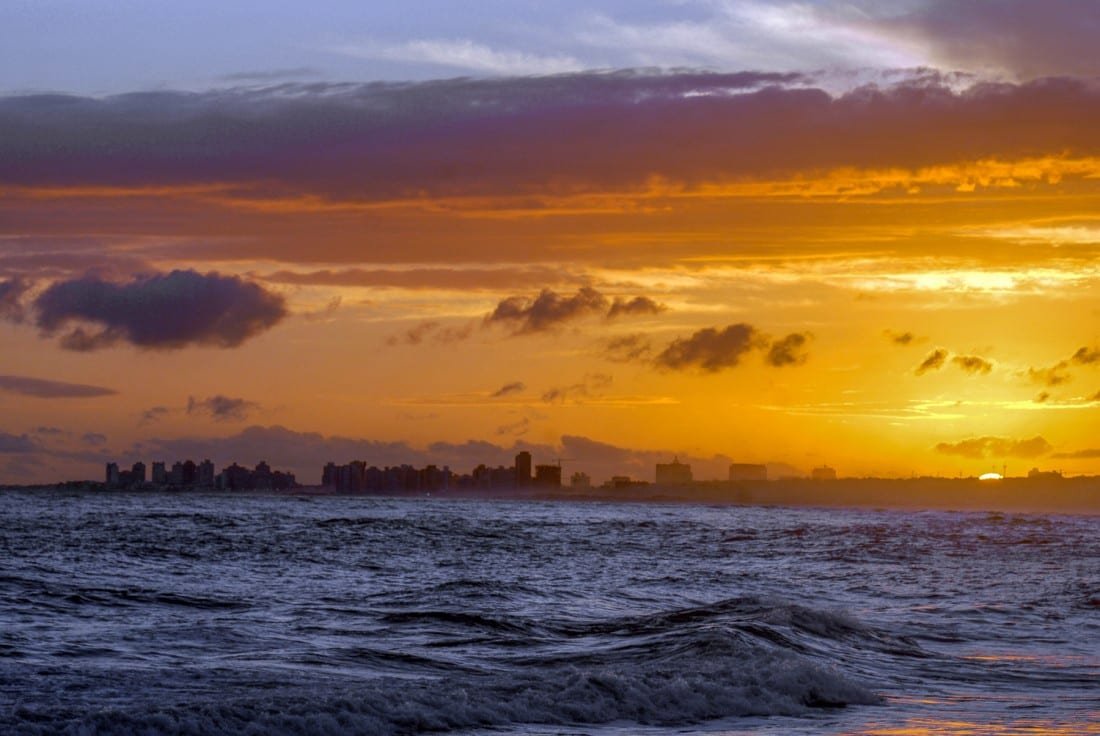 VILLA RENTALS IN URUGUAY
PRIVATE LUXURY VILLA RENTALS.
If you're planning to enjoy one area of Uruguay for five nights or longer, renting a private villa is an excellent lodging option. LANDED arranges private villa rentals in Jose Ignacio, Punta del Este, and La Paloma.
When should I go to Uruguay?
Uruguay is a year-round destination. However, most first-time visitors want to experience Uruguay's coast, which has some of Latin America's top beach destinations.
Jose Ignacio, our favorite beach town in Uruguay, is in high demand from December to February. Some of the top hotels and villas are booked a year in advance for that season.
After Carnival, the movida (high season) ends, superstars vanish, and the town returns to its quaint natural rhythm of surf and sunsets.
Most of Uruguay's vineyards harvest their grapes during March and into April. The fruits of these efforts can be enjoyed year-round.
The shoulder season months of March and April, as well as October and November, offer a more tranquil scene and mild climates. Travel in these months pairs well with extensions to Brazil and Argentina.
Want to know which options are right for your Uruguay vacation? Since 2006, we've been helping travelers of all sorts (e.g. adventurous singles, honeymoon and empty-nest couples, families with young children, and multi-generational families) explore Uruguay in style. Speak with one of the Uruguay travel experts at LANDED today. 801.582.2100.
What language is spoken in Uruguay?
Spanish is the official and predominant language in Uruguay. English is spoken in locations frequented by foreign visitors.
Considering a vacation in Uruguay? Speak with one of our Uruguay travel planning experts today, at 801.582.2100.
What should I pack for Uruguay?
What to pack for your trip to Uruguay depends on which destinations you'll visit, how long you'll be away, what you'll be doing in Uruguay, and the time of year.
Still, here are some essentials to help you get started:
Passport. Lock the original in the hotel safe and keep a copy (say, a photo of the passport's photo page) with you at all times.
US cash in small denominations (clean, un-torn bills). US dollars are happily accepted throughout Uruguay, and may help you obtain better prices at shops.
Airline flight information
Sun protection (sunblock, sunhat, & sunglasses)
Credit & ATM cards. ATM's are available and major credit cards are accepted at most restaurants and hotels. Please confirm your travel dates and destinations with your card issuers before you leave the country. 
Camera, batteries, & data cards (or film, if your hands are occasionally scented by fixer or selenium)
Insect repellant & antihistamine (anti-itch) spray if you're headed to the tropical north
Prescription medications
Synthetic fleece pullover or other warm layer for cool evenings on the coast
Swimwear
Daypack or small backpack
Light, informal clothing for dining and hotel or in cities (it's amazing how versatile a charcoal grey sweater can be)
Comfortable walking or hiking shoes
Electrical adapters. Uruguayan electricity is officially 220V 50Hz. Many sockets have no ground pin. Uruguay generally use plug types C and I. Some sockets accept US plugs. Beware – this does not mean that these sockets deliver the US standard 110 volts. Make sure that your equipment can handle 220 volts; irreparable damage and even fire can result. Most laptop power adapters and many portable electronics chargers are designed to work on dual voltage; check the specifications for your equipment to be sure.
Most of our clients leave the travel logistics to us. Doesn't that sound better? Speak with one of our Uruguay travel experts today, at 801.582.2100. We can assist you through all the stages of your travel—from travel planning and booking to your return flight.
How safe is Uruguay?
Uruguay is generally quite safe; however, common-sense precautions are still important. Bag snatchers and pickpockets target public transportation hubs and tourist areas. As a general rule, you should not be out in the streets alone after dark. Stay in well-lit areas and be aware of your surroundings. Most incidents occur in the street. Keep your travel documents (e.g. passports) in the hotel safe or concealed in a zippered pocket. Leave that flashy wristwatch at home or in the hotel security box.
Want to know which options are right for your Uruguay vacation? Speak with one of our Uruguay travel planning experts today, at 801.582.2100.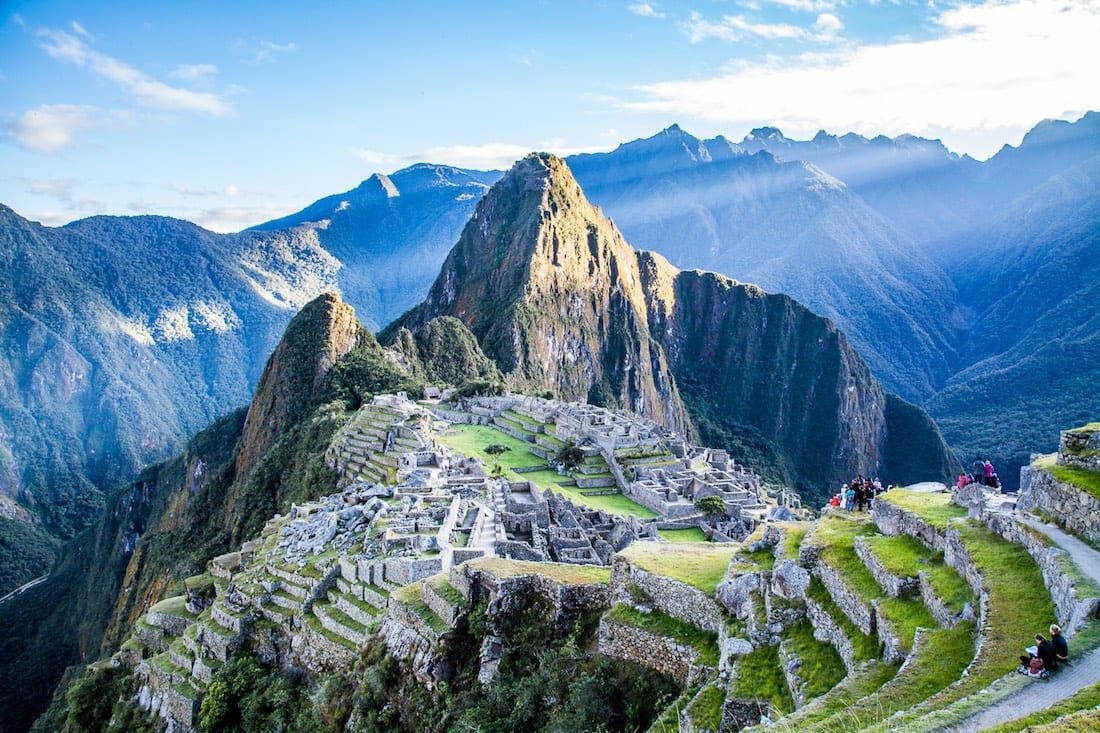 MACHU PICCHU
First light at Machu Picchu is an unforgettable experience. At dawn, the site is often concealed by low clouds. As the sun rises, the mists slowly dissipate to reveal walls and plazas — first in glimpses, then in majesty.