Florianópolis
Florianópolis is one of the most desirable coastal destinations in all of Brazil, attracting active vacationers from across South America and Europe.
The city's historic center—settled by Azorean colonists in the 18th century—occupies the western shore of Ilha de Santa Catarina, serving as a gateway to the island's beaches, lagoons, and mountains.
Santa Catarina's north and west shores are lined with surfing beaches, celebrated for their powerful and consistent swells.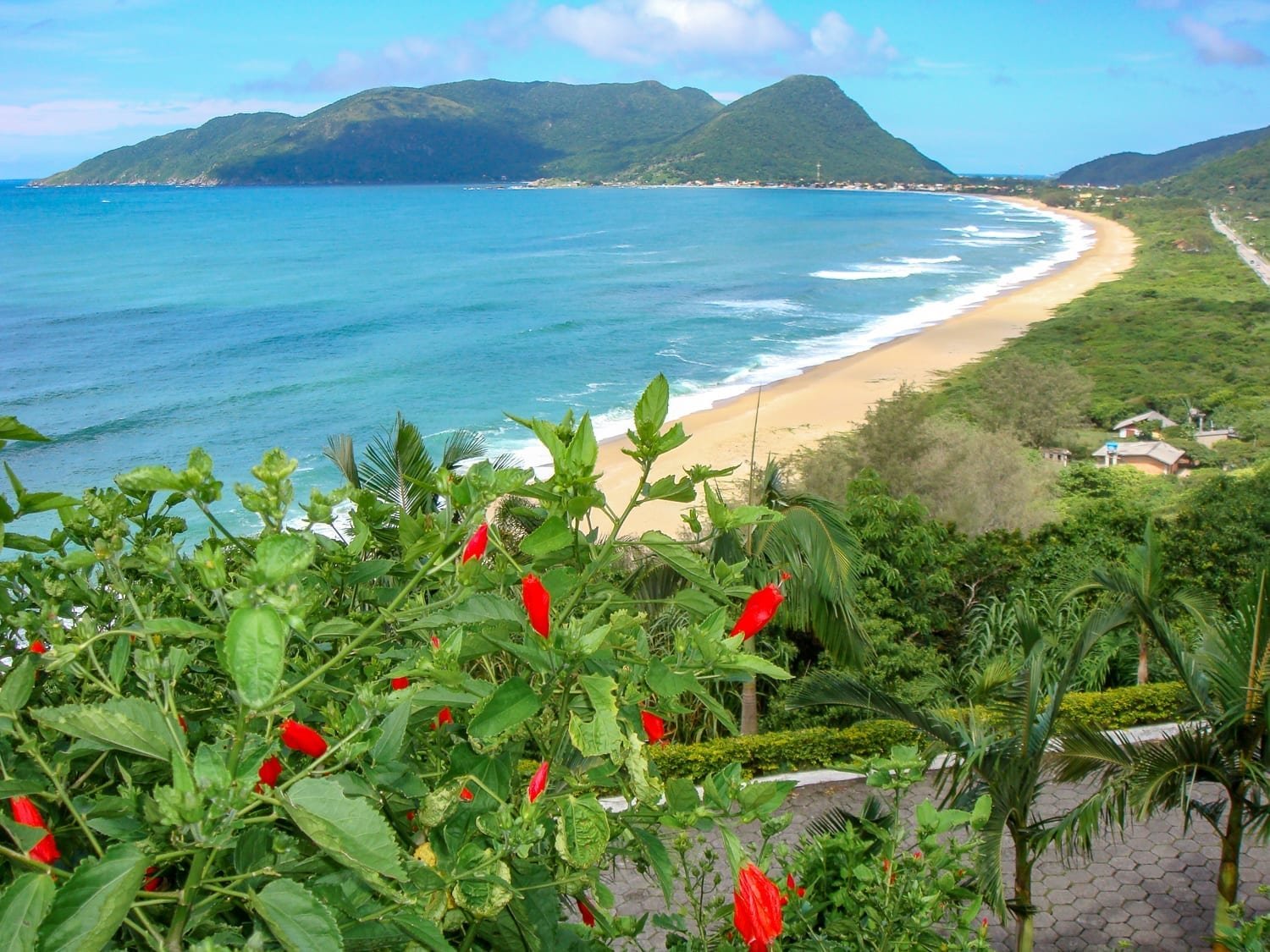 Some, like Campeche and Joaquina, host ASP World Tour surfing competitions. Others, like Barra da Lagoa, are perfect for beginners.
Onshore, sun seekers can enjoy pale sands and beachside clubs.
Sandboarding, Paragliding, Kite Surfind and Scuba
For the adventurous, sandboarding on the dunes above Ingleses and Joaquina beaches is an option, as are paragliding, kite surfing, and diving.
The island's edge is a study in contrasts—some beaches are dominated by large resorts, while others house tranquil fishing villages.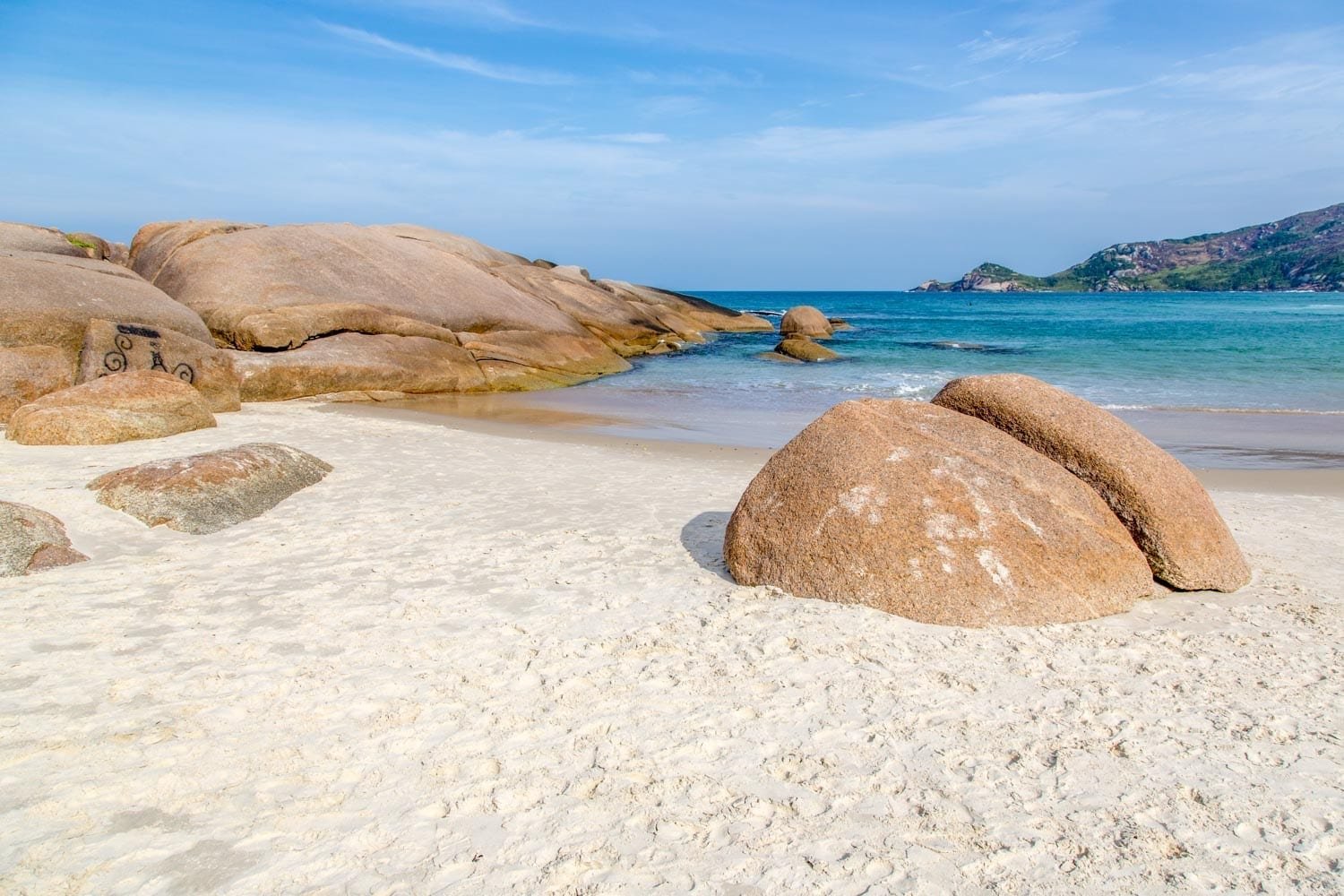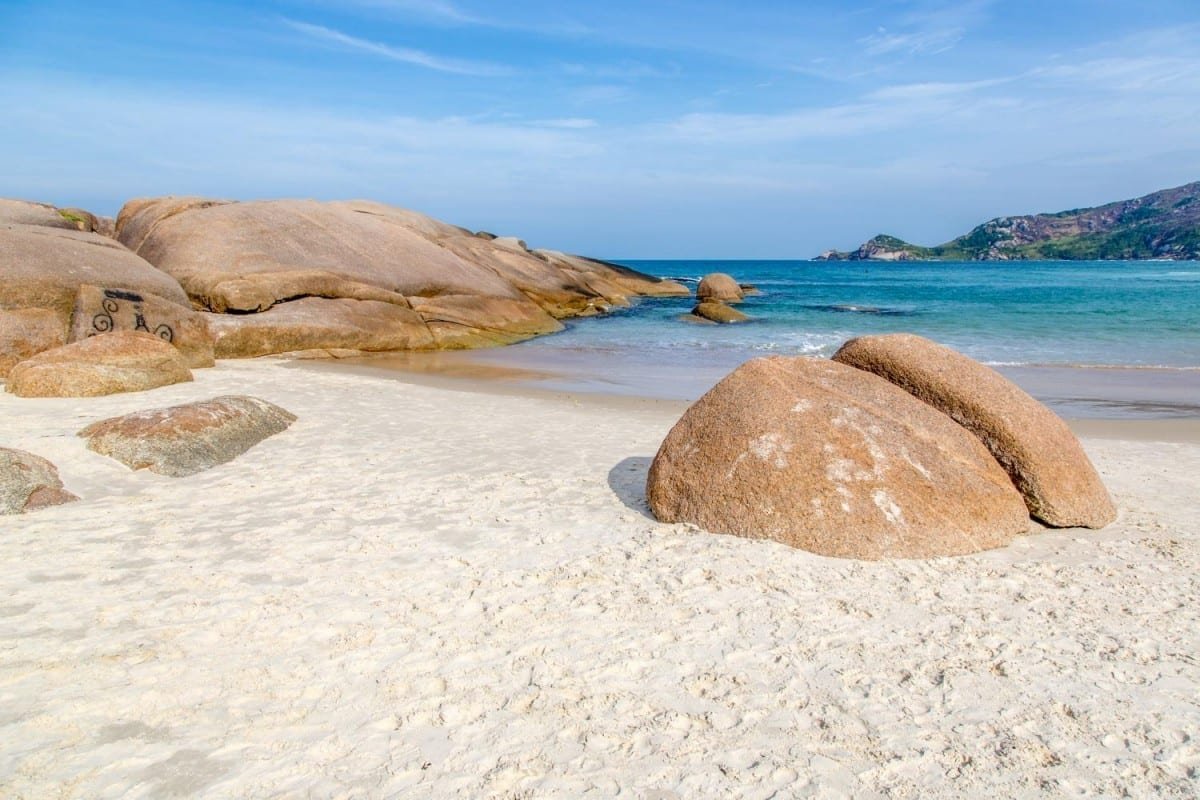 For those seeking relaxation and solitude, the mainland coast near Santa Catarina Island has a fine collection of tranquil boutique hotels.
Here, guests can swim with wild dolphins, charter yachts, and picnic on isolated beaches.
Getting to Florianopolis
Florianopolis can be reached via direct flight from Sao Paulo (one hour) and Rio de Janeiro (90 minutes).
December to March is peak season, with highs in the mid-80s and lows near 70°.
The winter months (June, July, and August) see highs near 70° and lows near 60°.
January is the wettest month, while May through August are generally the sunniest.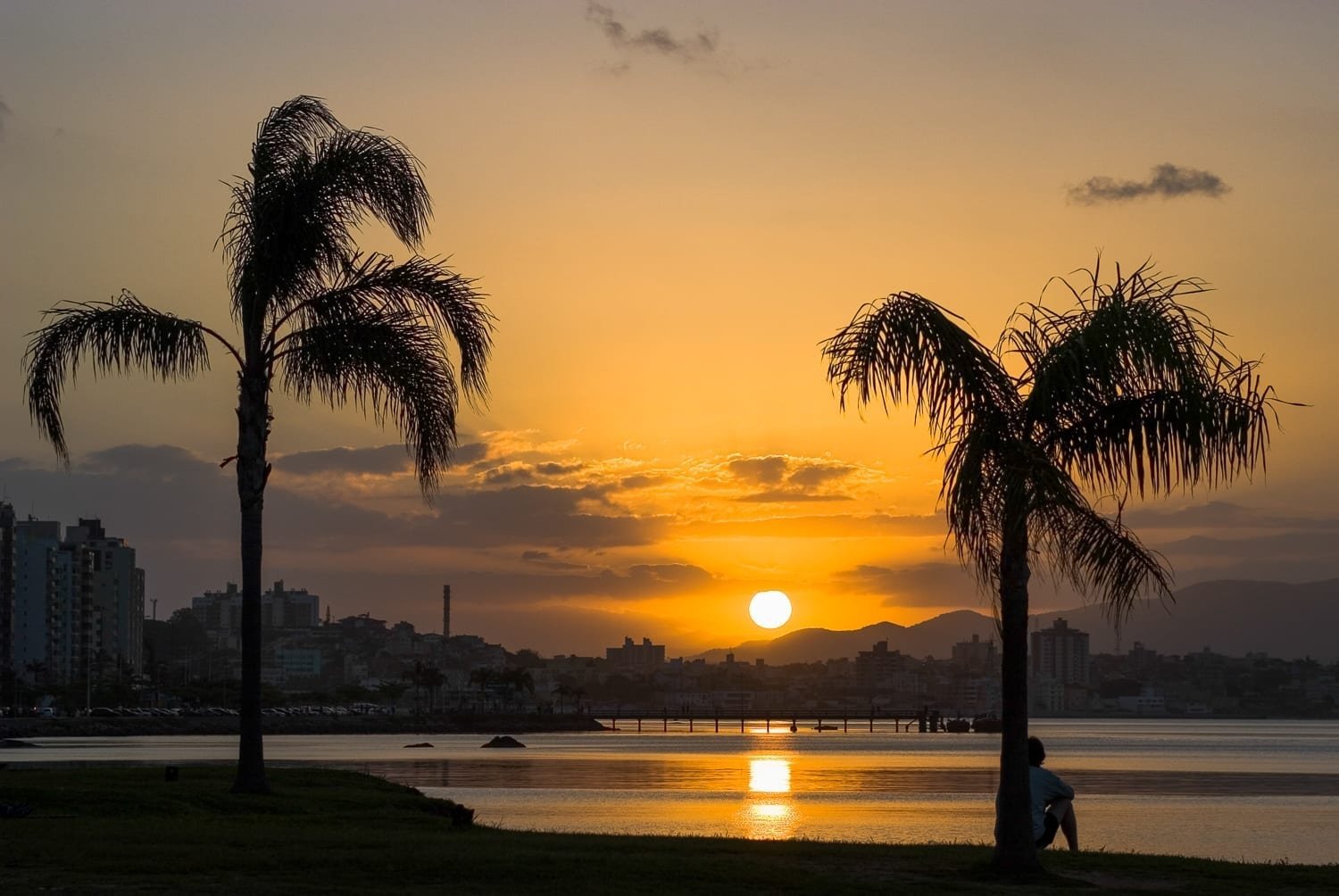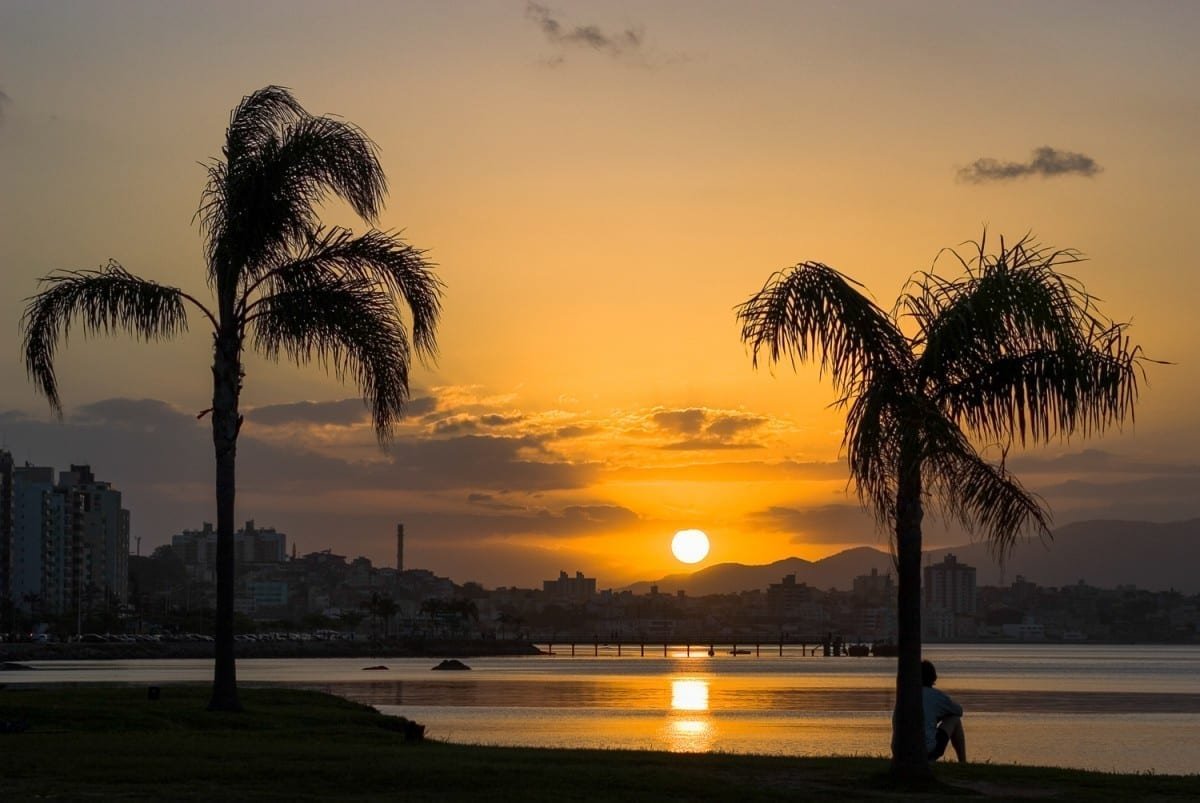 At LANDED, each travel request is personal. After all, you're trusting us with your most precious asset—free time with the people you care about. By getting to know you, we'll create the most memorable, most exceptional trip of your life. Call us today at 801.582.2100. Dream big. We've got you.
"The notion of looking on at life has always been hateful to me. What am I if I am not a participant? In order to be, I must participate."
Antoine de Saint-Exupery
PERFECT

Could not have been more pleased.  This was the trip of a lifetime for our family.  Thank you!
GO WITH LANDED

If you're planning to travel, go with LANDED. You won't be disappointed.
AMAZING ADVENTURE

The whole rhythm of the trip was perfect, and leaving one place for the next worked perfectly. This trip definitely made me want to experience other great spots in South America.
TRIP OF A LIFETIME

The locations were amazing. Your on-the-ground team was fantastic–knowledgeable and accommodating. Beautifully organized.
ABSOLUTELY AMAZING

The best guide I've ever had anywhere in the world. Top notch talent.
GREAT SERVICE

You were a great help in planning–ensuring that I was staying at the right places and enjoying the type of activities we love–and the follow up was incredible.
YOU GOT TO KNOW US

Exactly the bonding and sharing experience we'd hoped for. The rhythm, variety, and tone was spot on. With effective listening skills, you built a good picture of what we wanted–more complicated than "just" luxury. The result was a great trip, one made just for us.
BEST EVER

Excellent attention to detail. You listened carefully, asked the right questions, and customized with just the right balance. Superb guides. We felt relaxed and pampered all the way. You'll plan our next trip.
FANTASTIC EXPERIENCE

Not a single thing on the itinerary that we would change.  The guides were knowledgeable, friendly, and prompt.  The hotels were beautiful, the food delicious and the pace of the activities was perfect for us.
DO IT!

In short, our trip was amazing. Thanks so much for your constant assistance and thorough planning.
PERFECT

The planning, service and execution of the trip was flawless – thank you!
EXCELLENT

LANDED was helpful and knowledgeable, making our trip a memorable one.  I will use your services in the future as I continue to explore Central & South America.
A VERY WELL ORGANIZED DREAM

Your patience with my questions and concerns during the planning stage was remarkable.
THANK YOU

You actually got to know us, which made it possible to know just what we like. You promised the best trip ever and you kept your promise.
ENTIRELY AMAZING

Your recommendations were well thought out. We thoroughly enjoyed our honeymoon. Thank you!
THE ULTIMATE GUIDE

LANDED is the ultimate. You helped us make the most out of a week's time.
DIDN'T MISS A THING

We zip-lined, rafted, sailed, and surfed. The contacts were professional and courteous. We don't want to be back at work. Thank you for all of the work you did to set up this trip.