El Chalten: The Smoking Mountain
Chalten is a Tehuelche word meaning "Smoking Mountain." This is the name given to Mount Fitz Roy, a cloud-covered peak in what is now the northern sector of Los Glaciares National Park.
This section of the Andes—thick with granite spires, glaciers, rivers, and lakes—embodies Patagonia's spirit of solitary wildness and adventure.
Here, even the border is untamed. Argentina and Chile have long disputed geographic ownership of the mountains and glaciers.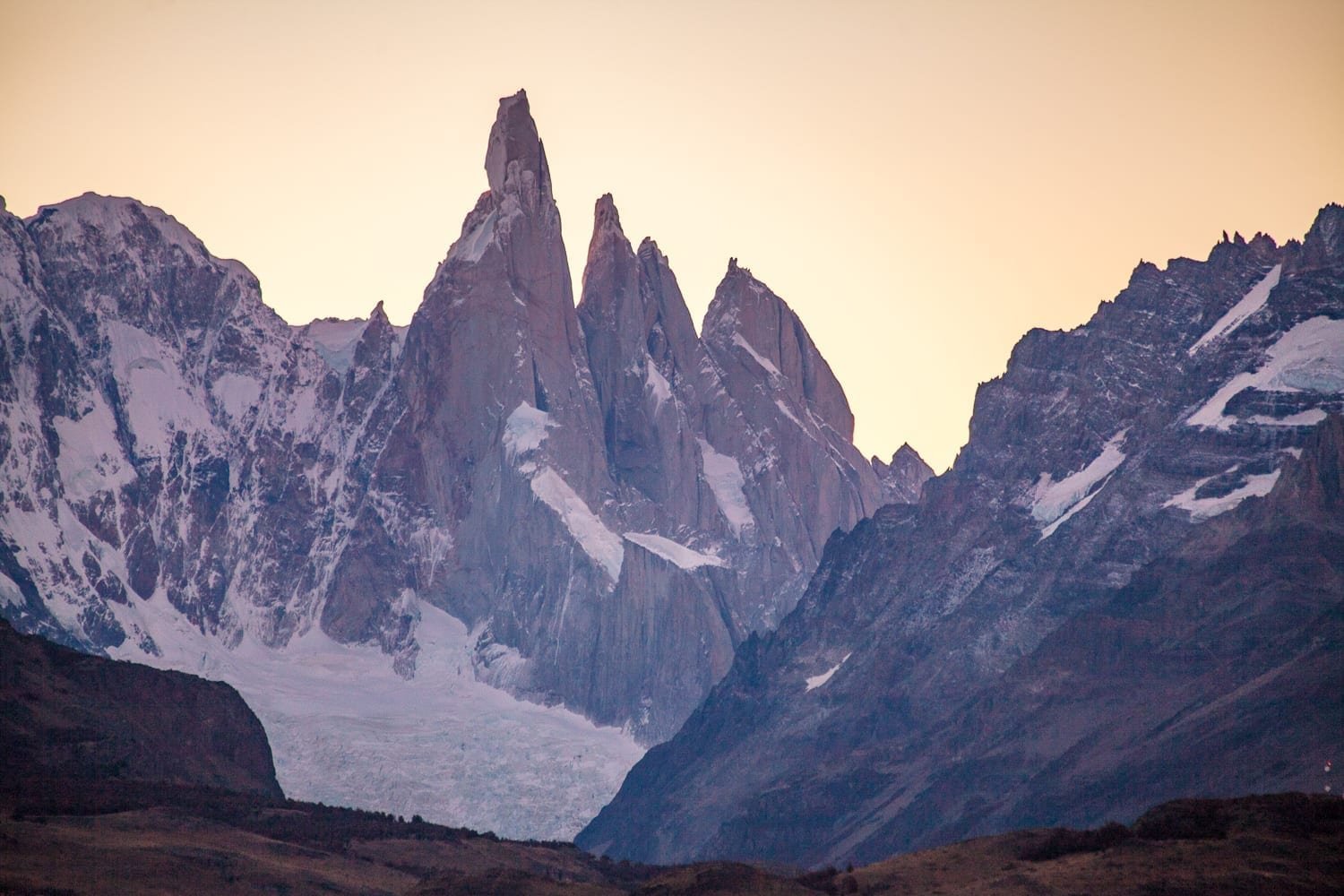 In fact, the Argentine government founded the town of El Chalten in 1985 in hopes of settling the matter.
Given the region's beauty, the squabble is more than understandable.
Monte Fitz Roy and Cerro Torre
Monte Fitz Roy and Cerro Torre are two of the Southern Patagonian Ice Field's most picturesque peaks.
Fitz Roy pierces the clouds at 11,168 feet. Its eastern slope cradles shimmering glaciers an ice-blue lagoon.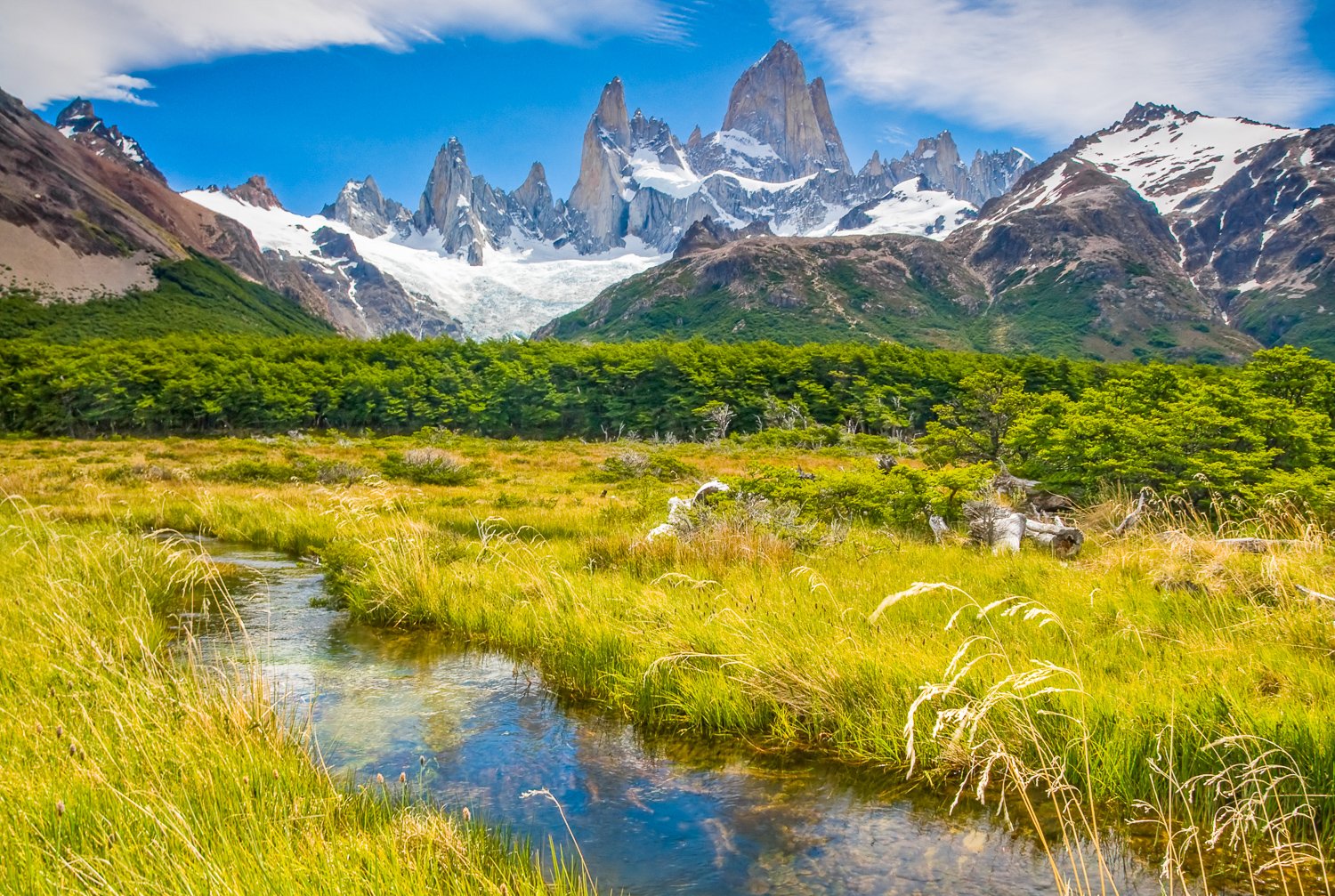 Cerro Torre is a white granite shaft jutting 10,280 feet above sea level and standing in a row with three other peaks above 9,000 feet.
El Chalten is the trekking capital of Argentine Patagonia. Many of the hiking trails can be taken independently from the edge of town.
Expert guides can also be arranged, unveiling the landscape and helping guests spot camouflaged wildlife.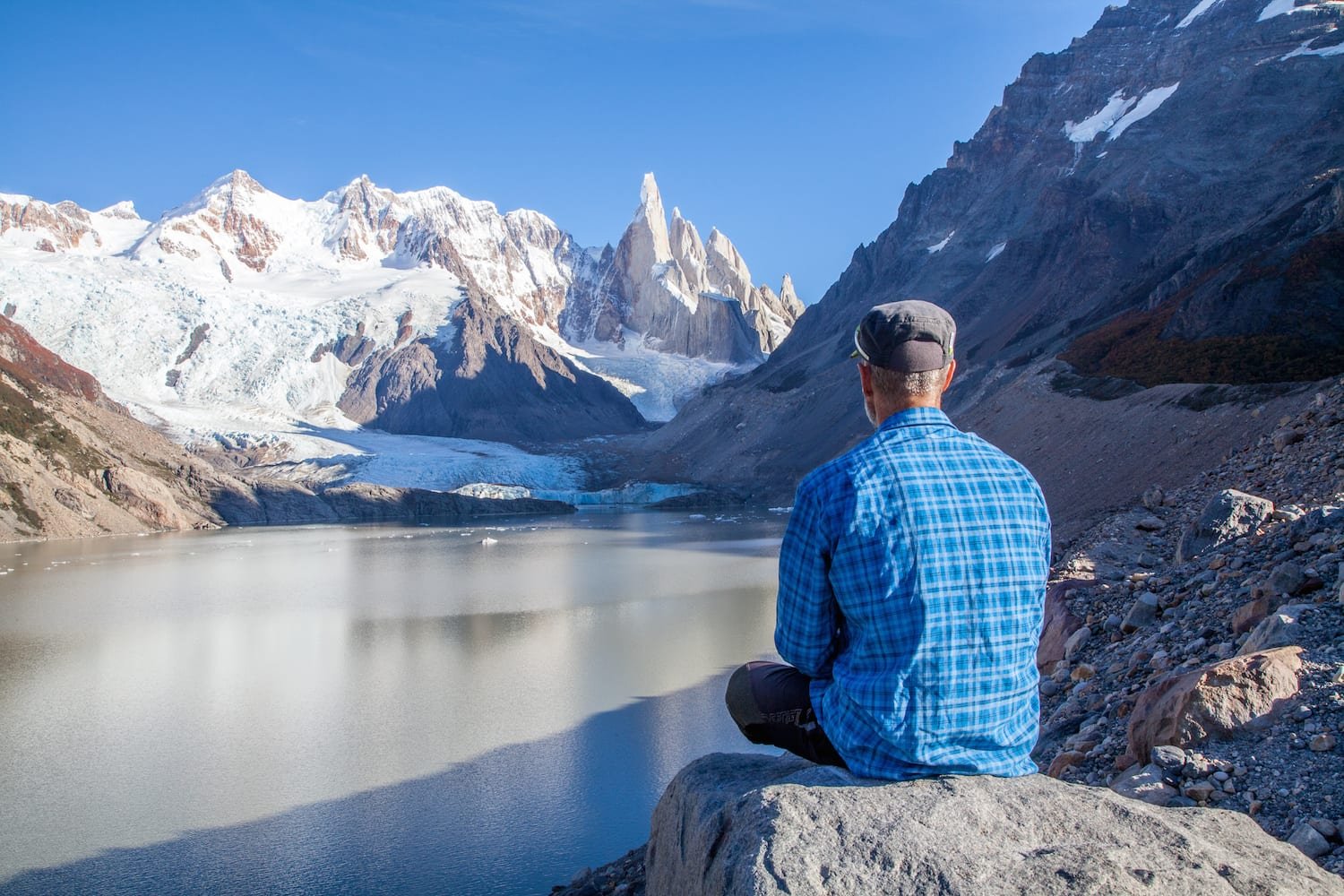 Torre Glacier, Piedras Blancas Glacier, Laguna Capri, and Laguna de los Tres are among the most desired treks and hikes.
Guided, multi-day trekking programs can be arranged, as can fly-fishing, kayak, mountain bike, and horseback trips.
El Chalten attracts hikers and nature lovers from around the world. Peak season is the Austral summer—November through March.
A private transfer from El Calafate's airport, 133 miles to the southeast, takes approximately four hours.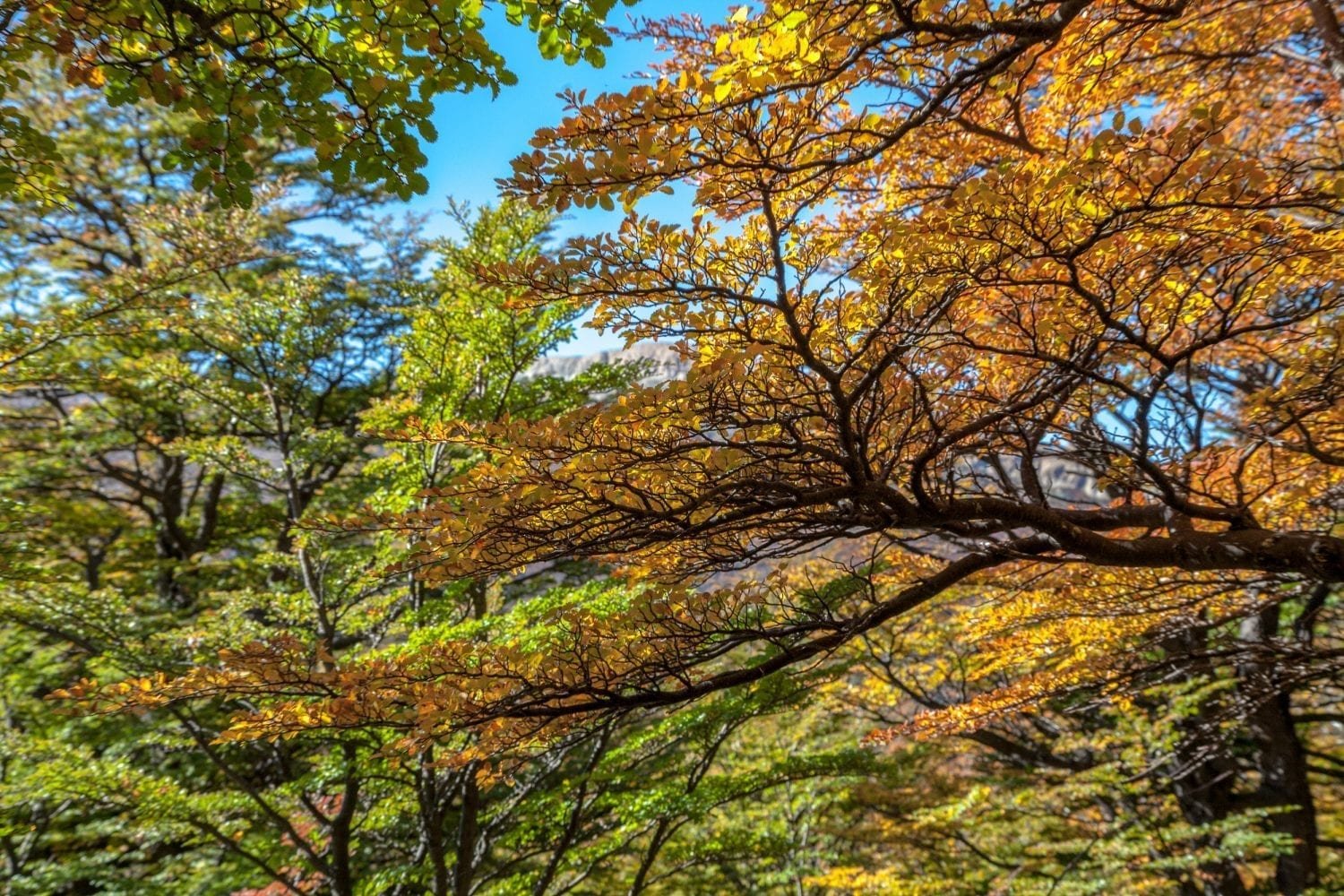 LANDED arranges personalized travel to El Chalten and throughout South America. We organize luxury accommodation, private transportation, and tours with expert guides. Speak with a travel planner today at 801.582.2100. We'll take care of the details.
"Perhaps the truth depends on a walk around the lake."
DON LOS CERROS BOUTIQUE & SPA
EL CHALTEN & EL CALAFATE TRAVEL ALBUM
BARILOCHE & THE LAKES DISTRICT