Smoking Mountain
Chalten is a Tehuelche word meaning "Smoking Mountain." This is the name given to Mount Fitz Roy, a cloud-covered peak in what is now the northern sector of Los Glaciares National Park.
This section of the Andes—thick with granite spires, glaciers, rivers, and lakes—embodies Patagonia's spirit of solitary wildness and adventure.
Here, even the border is untamed. Argentina and Chile have long disputed geographic ownership of the mountains and glaciers.
In fact, the Argentine government founded the town of El Chalten in 1985 in hopes of settling the matter.
Given the region's beauty, the squabble is more than understandable.
Monte Fitz Roy and Cerro Torre
Monte Fitz Roy and Cerro Torre are two of the Southern Patagonian Ice Field's most picturesque peaks.
Fitz Roy pierces the clouds at 11,168 feet. Its eastern slope cradles shimmering glaciers an ice-blue lagoon.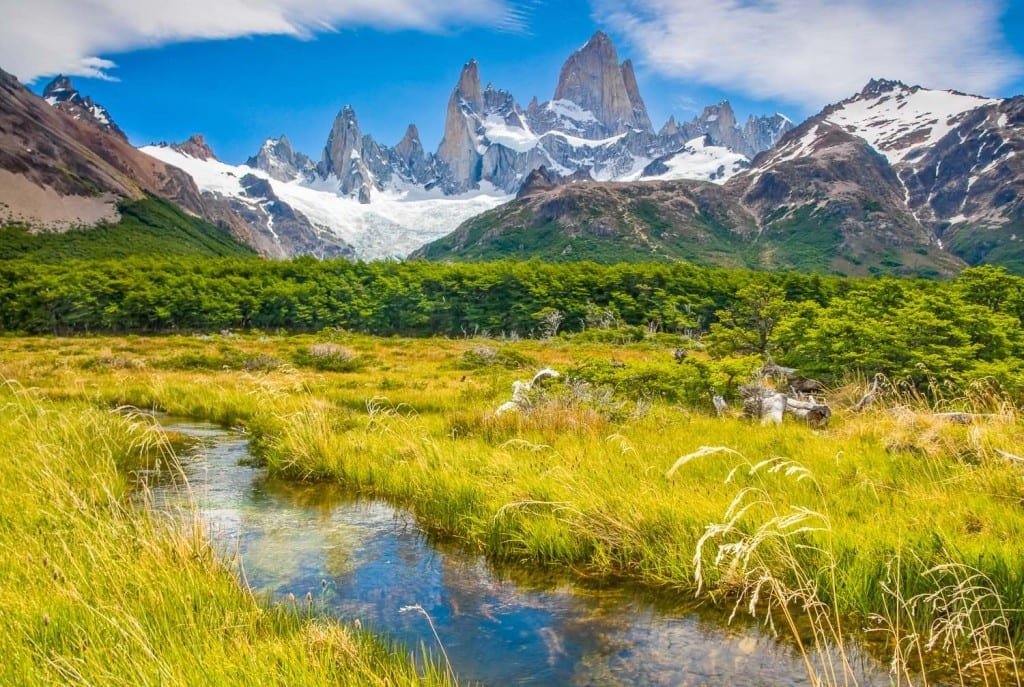 Cerro Torre is a white granite shaft jutting 10,280 feet above sea level and standing in a row with three other peaks above 9,000 feet.
El Chalten is the trekking capital of Argentine Patagonia. Many of the hiking trails can be taken independently from the edge of town.
Expert guides can also be arranged, unveiling the landscape and helping guests spot camouflaged wildlife.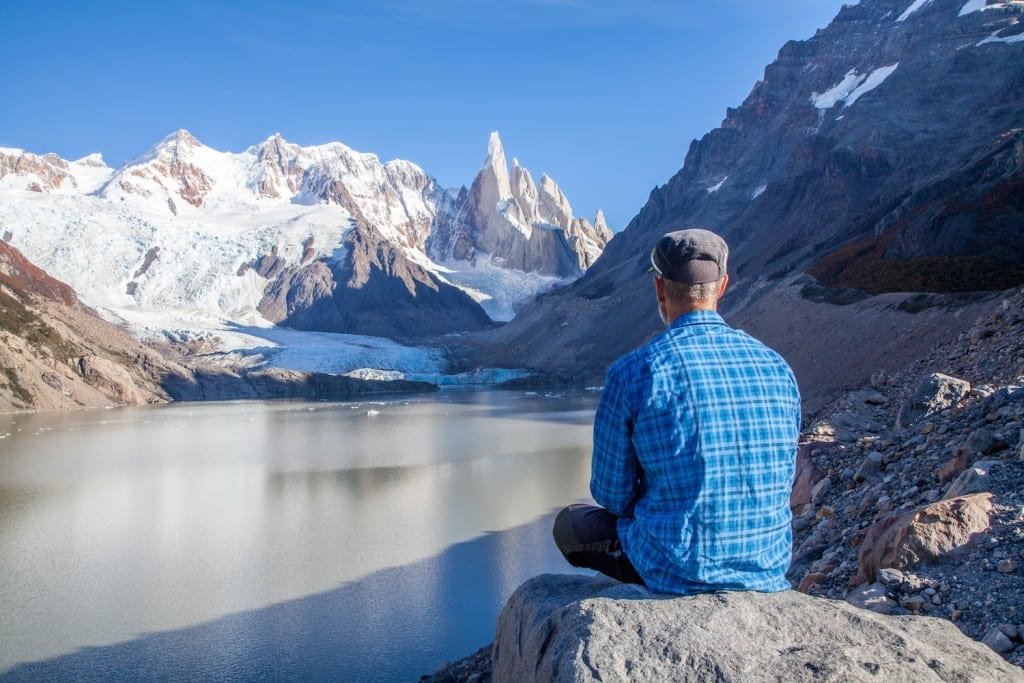 Torre Glacier, Piedras Blancas Glacier, Laguna Capri, and Laguna de los Tres are among the most desired treks and hikes.
Guided, multi-day trekking programs can be arranged, as can fly-fishing, kayak, mountain bike, and horseback trips.
El Chalten attracts hikers and nature lovers from around the world. Peak season is the Austral summer—November through March.
A private transfer from El Calafate's airport, 133 miles to the southeast, takes approximately four hours.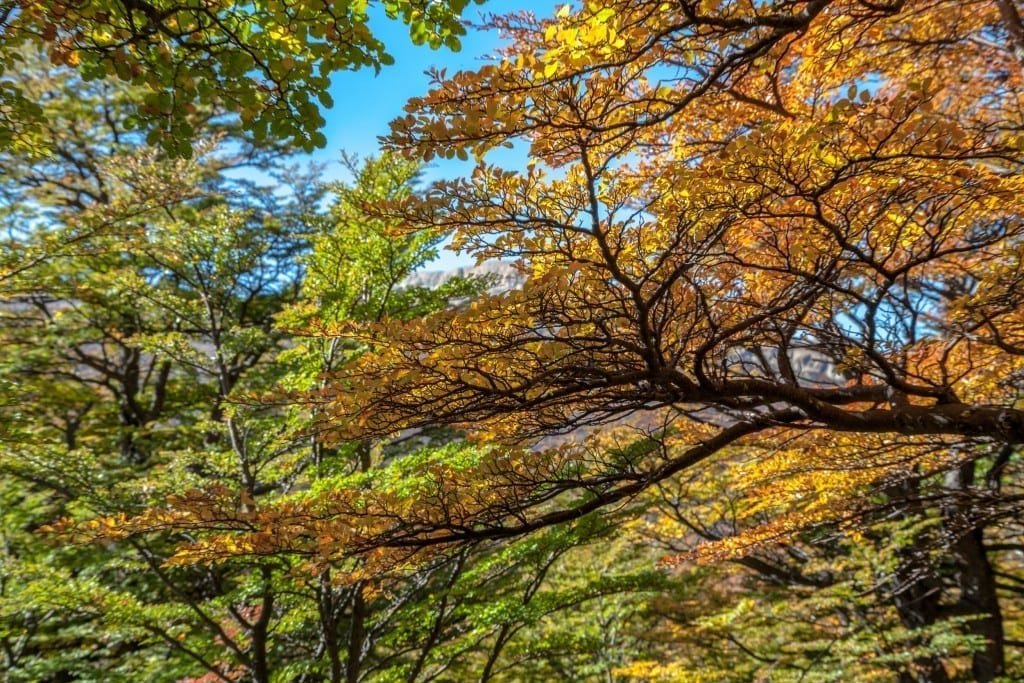 LANDED arranges personalized travel in Argentina and throughout South America. We organize luxury accommodation, private transportation, and tours with expert guides. Speak with a travel planner today at 801.582.2100. We'll take care of the details.
"Perhaps the truth depends on a walk around the lake."
Wallace Stevens
GO WITH LANDED.

Could not have been more pleased.  This was the trip of a lifetime for our family.  Thank you!
IF YOU LIKE TO TRAVEL.

What an amazing adventure we have had.  Many thanks to you for putting it together. The whole rhythm of the trip was perfect, and leaving one place for the next worked perfectly. This trip definitely made me want to experience other great spots in South America as the people have been wonderful and the places incredible. Wish we had a month to really explore.  Everybody in the family had a great life experience. Thanks again!
DO IT.

One of our best trips ever, made excellent by LANDED's attention to detail. When planning the trip our travel planner listened to us carefully, asked the right questions, and customized the trip to have just the right balance of adventure and city sights for us. The guides, drivers, and "handlers" were superb. The hotels were top notch. We felt relaxed and pampered all the way. Will definitely look to LANDED to plan our next trip to South America.
Absolutely amazing. Thanks again John. Carlos was the best guide I've ever had anywhere in the world. Top notch talent.
We returned yesterday from our trip and I wanted to let you know that it was absolutely amazing!  There is not a single thing on the itinerary that we would change.  The guides were knowledgeable, friendly, and prompt.  The hotels were beautiful, the food delicious and the pace of the activities was perfect for us. Thank you so much for making our trip such a fantastic experience.
In short, our trip was amazing, and, as we had hoped, the Inca civilization was fascinating to us. Thanks so much for your constant assistance and thorough planning.
The planning, service and execution of the trip was flawless – thank you for making it perfect!
LANDED's services were excellent. You were helpful and knowledgeable, making our trip a memorable one.  I will use your services in the future as I continue to explore Central & South America.
It was like being in a very well organized dream. Your patience with my questions and concerns during the planning stage was remarkable.
I've never had such great service from a tour operator. Not only were you a great help on the planning-insuring that I was staying at the right places and enjoying the type of activities we love-but the follow up was incredible. Your team checked in with us several times during the trip to confirm that everything was going well, and that the guides you assigned were satisfying us. It's one thing to get a "thank you card" or a "hope your trip was great" note after you're back, but to insure that it's going well during the trip is a welcome first! I look forward to working with you again on a another trip.
You actually got to know us, which made it possible to know just what we like. You promised the best trip ever and you kept your promise.
The entire trip was amazing. Both the hotel & restaurant recommendations were well thought out and helped us thoroughly enjoy our honeymoon.
LANDED is like the ultimate virtual guide, suggesting the high points and helping us get the most out of a week's time.
We had a great time, and didn't miss anything. We zip-lined, rafted, sailed and surfed. The contacts and drivers were professional and courteous. We don't want to be back at work. Thank you for all of the work you did to set up this trip.