Dreaming of visiting El Chalten? Chalten Camp is nestled within the native forest, between Rio de las Vueltas and a massive wall of granite. Town is just two miles away–15 minutes by car or a 25-minute walk.
Chalten Camp offers a glamping experience: views of the Fitzroy Massif with comfortable lodging that's light on the land. Blending into the southern beechwood forest, each dome features panoramic "windows" facing the mountains.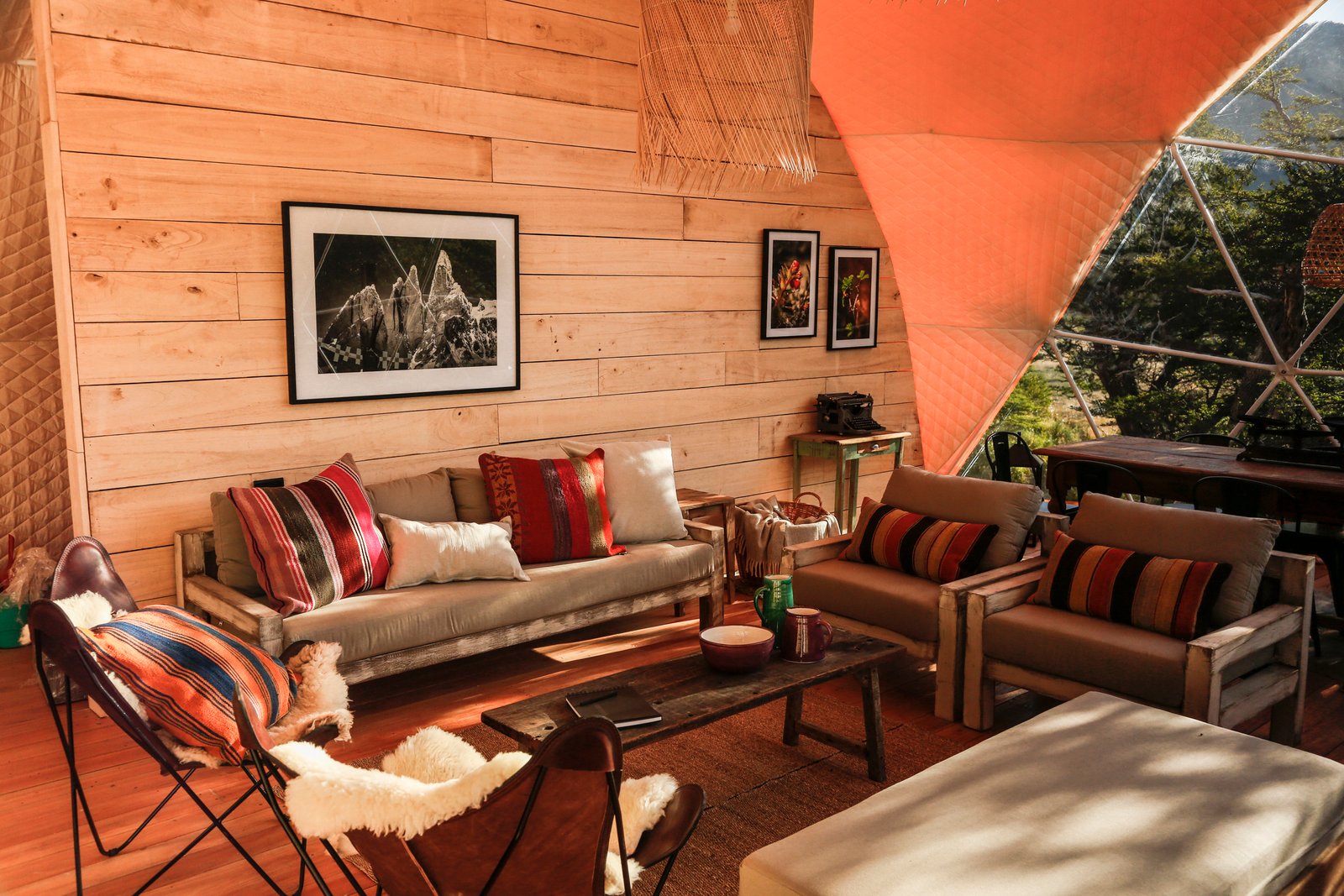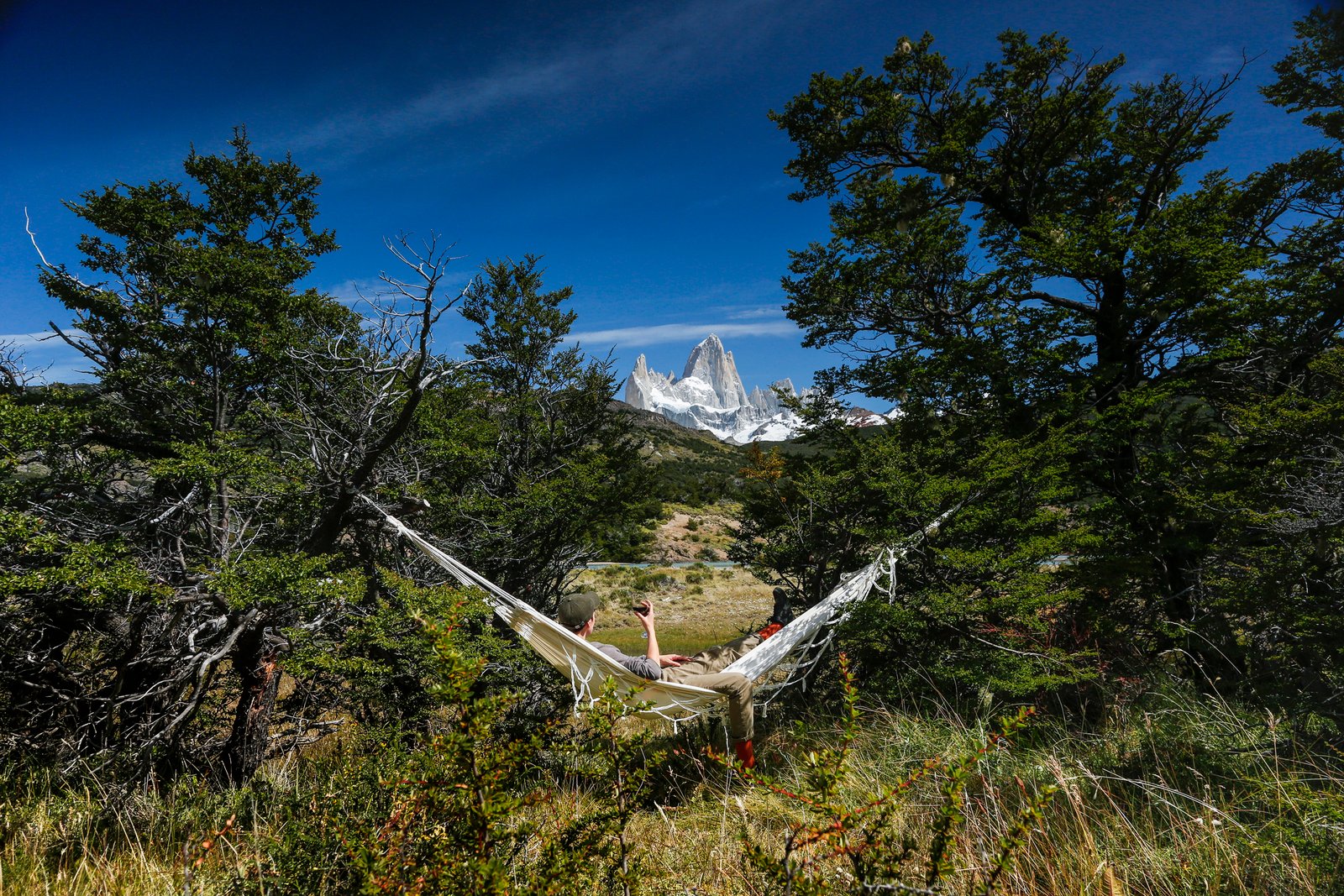 Main Dome
The dining dome is the heart of Chalten Camp. With 861 square feet, this area features a dining area and a panoramic living room. The ideal place to share a cup of coffee, hot chocolate or cold beer while you admire the mighty Fitz Roy.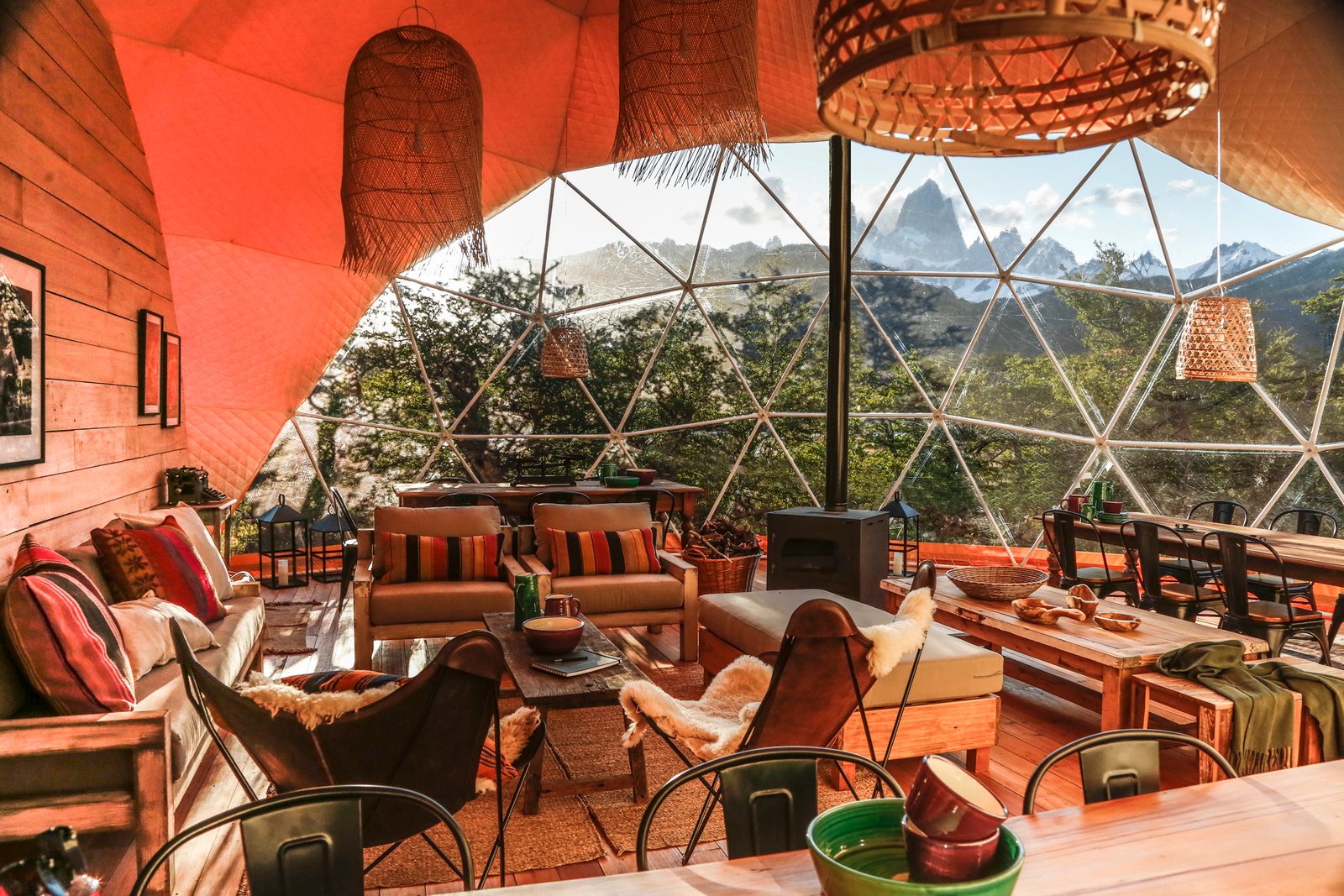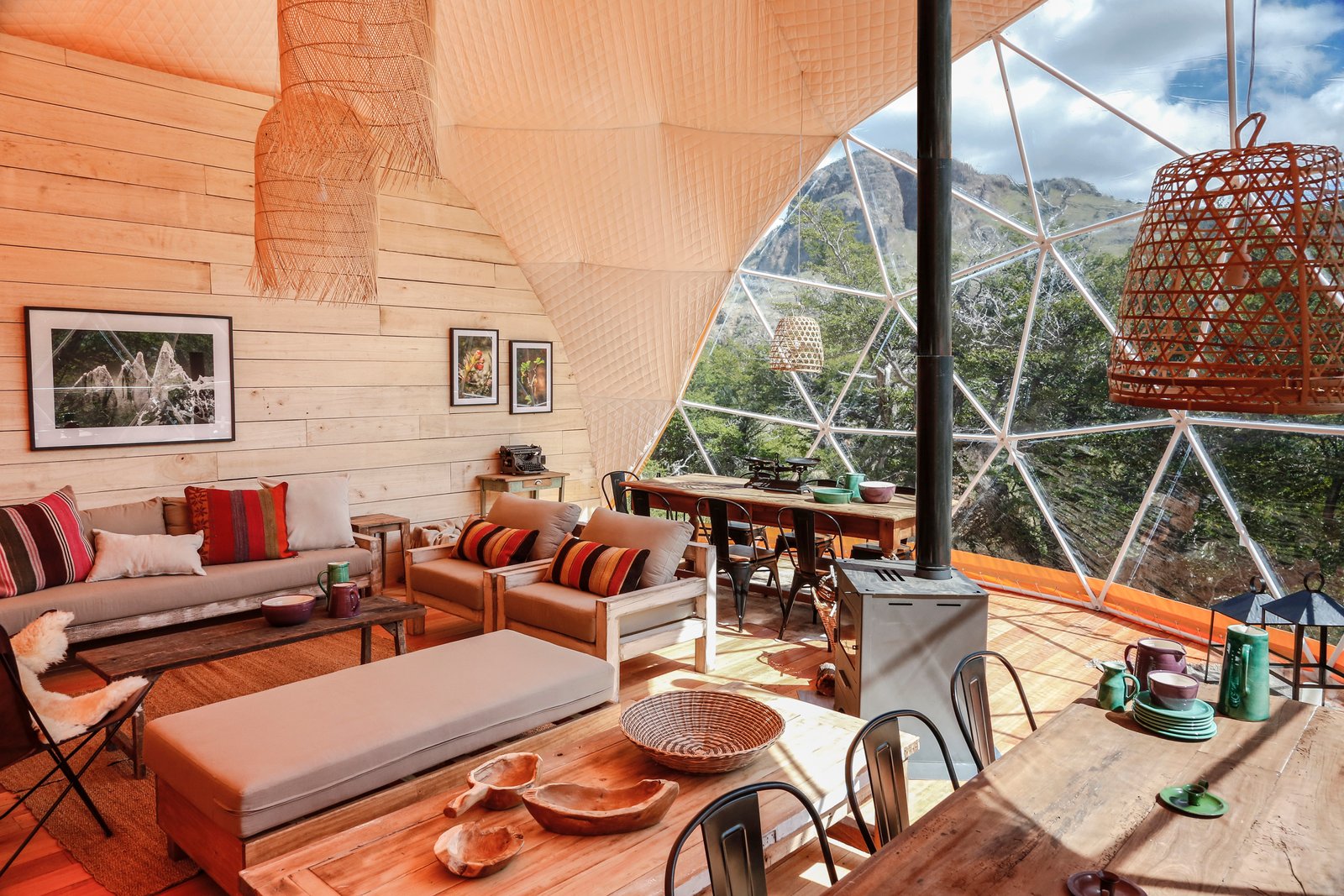 Breakfast and dinner are served here, the daily menu is based on simple traditional Argentine recipes.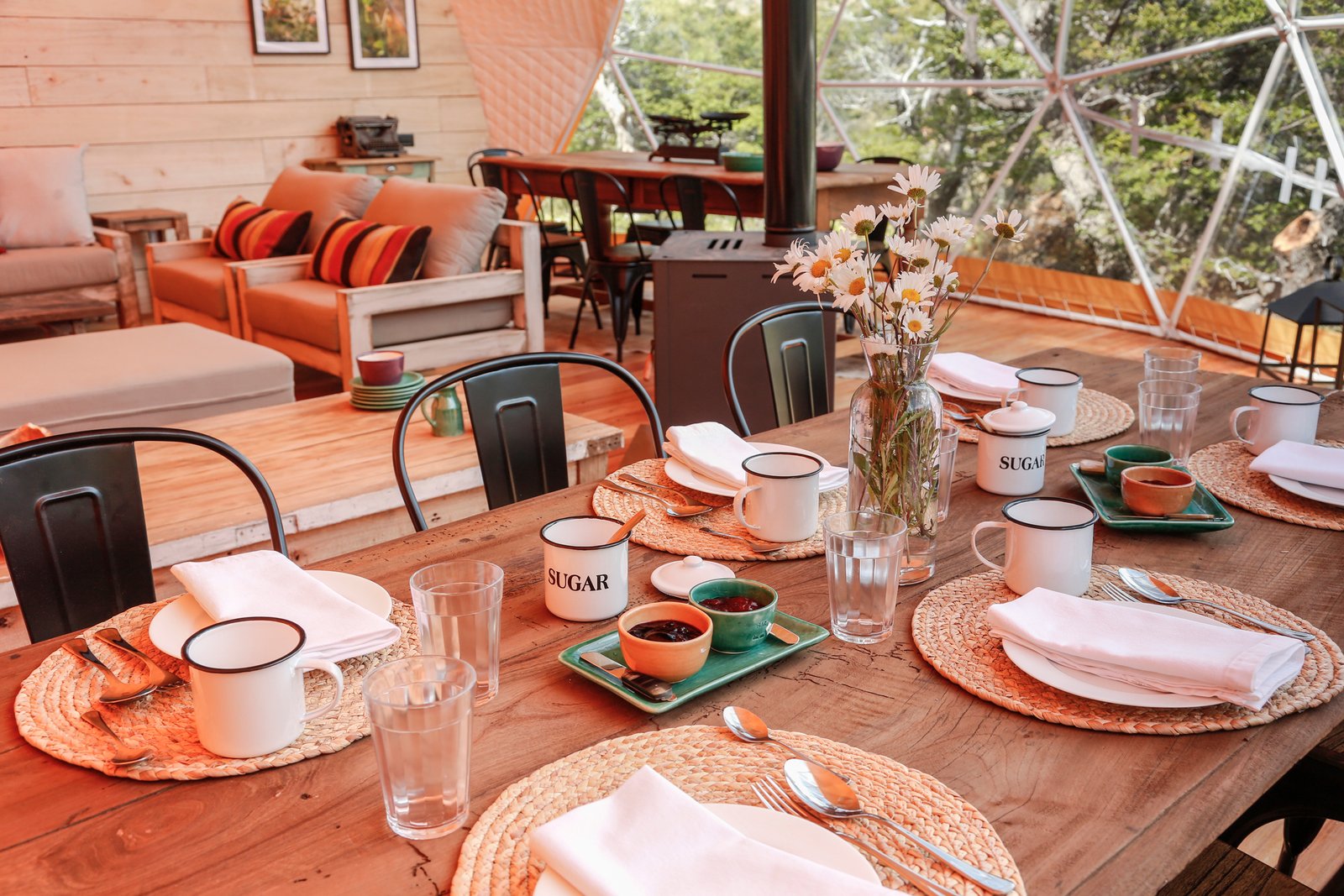 Domes
With four independent domes, Chalten Camp can host up to 9 guests. The camp can be rented on an exclusive basis, or one dome at a time.
The camp offers three double domes and one triple dome.
Each dome is 280 square feet and features a private bathroom. Domes are also furnished with a queen-size bed, generous blankets, wood stove, and panoramic "windows" overlooking the Fitz Roy. The domes are built on elevated pylons, minimizing their impact on the land.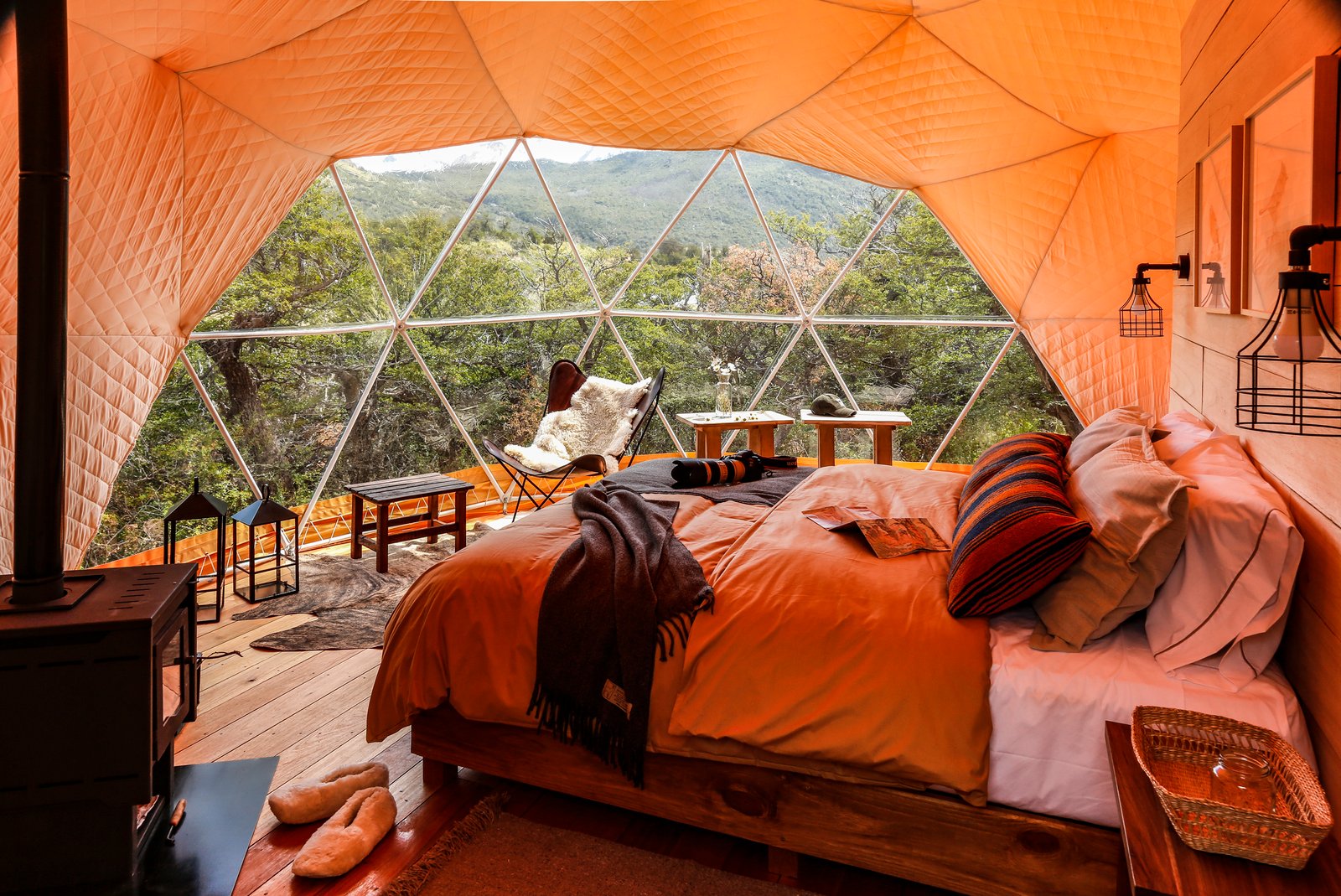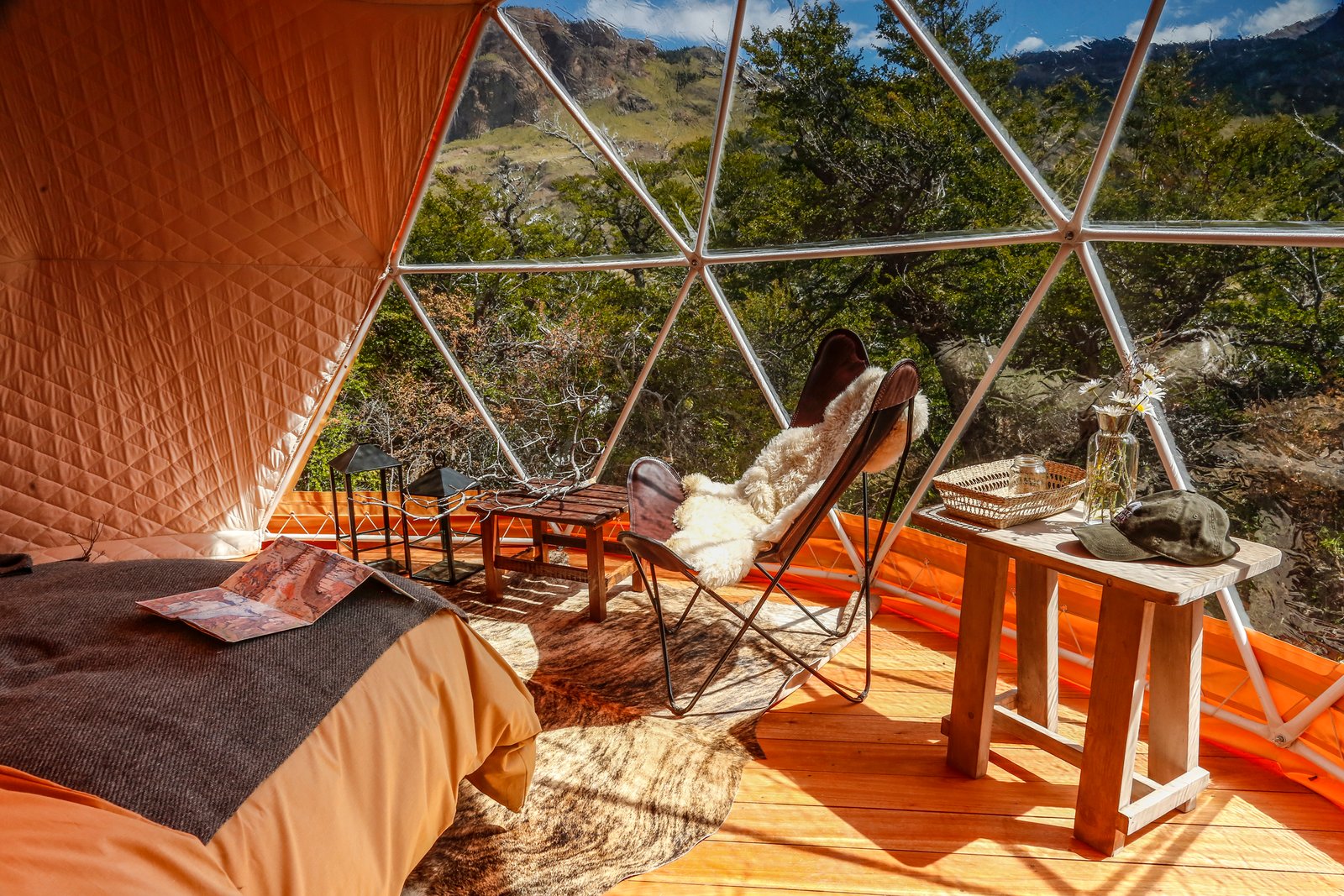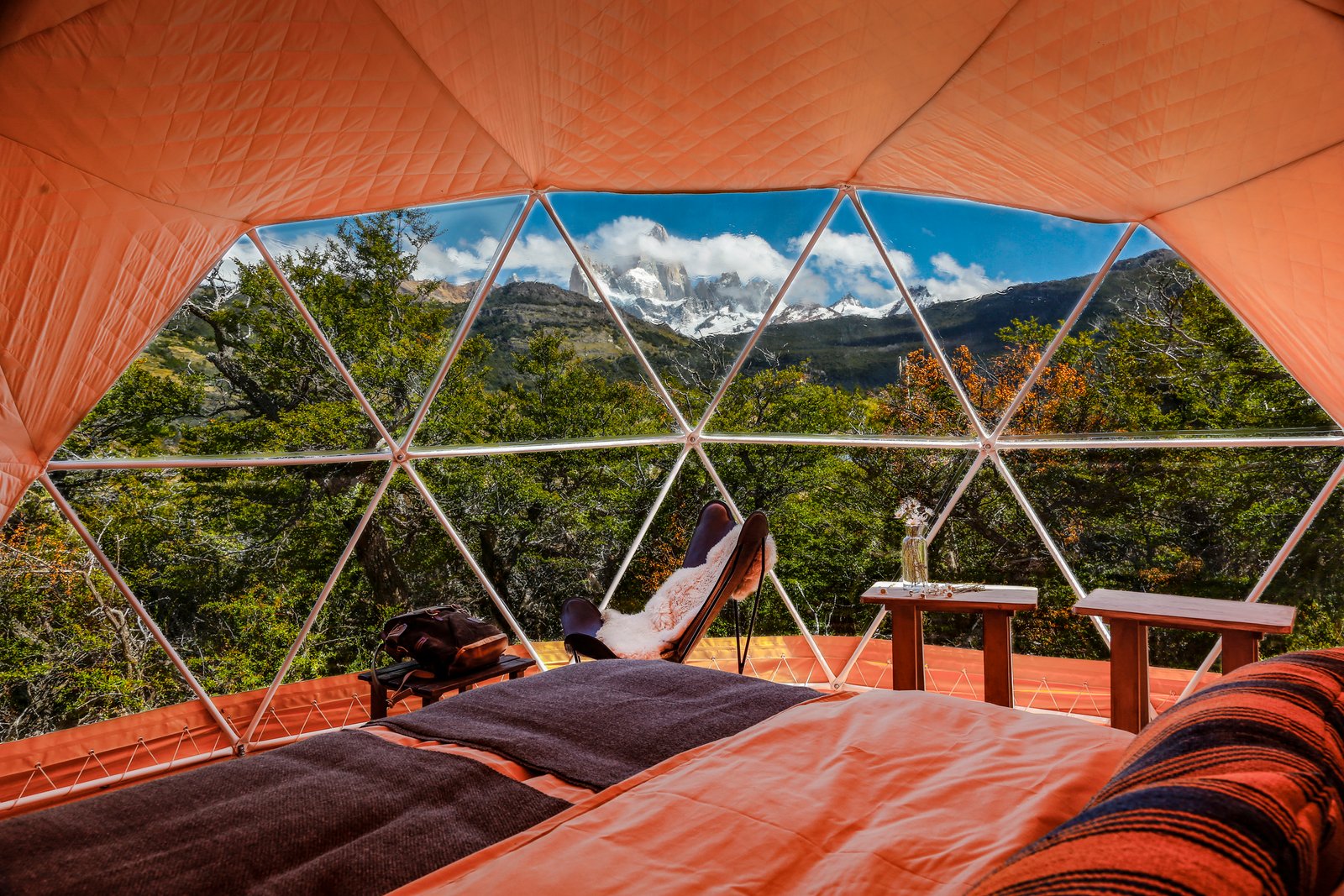 ARE YOU CONSIDERING A STAY AT CHALTEN CAMP? LANDED PROVIDES PERSONALIZED, CUSTOM TRAVEL WITHIN CENTRAL AMERICA, SOUTH AMERICA, AND THE ANTARCTIC. WE'LL CREATE A UNIQUE ITINERARY PLAN TAILORED TO YOUR INTERESTS AND DREAMS. EXPERIENCE THE TRIP OF A LIFETIME. SPEAK WITH ONE OF OUR EXPERT TRAVEL PLANNERS TODAY AT 801.582.2100.