A Guide to Your Next Antarctica Adventure
Are you planning an Antarctic adventure? This Antarctica adventure guide will help you make the most of your trip to the Antarctic.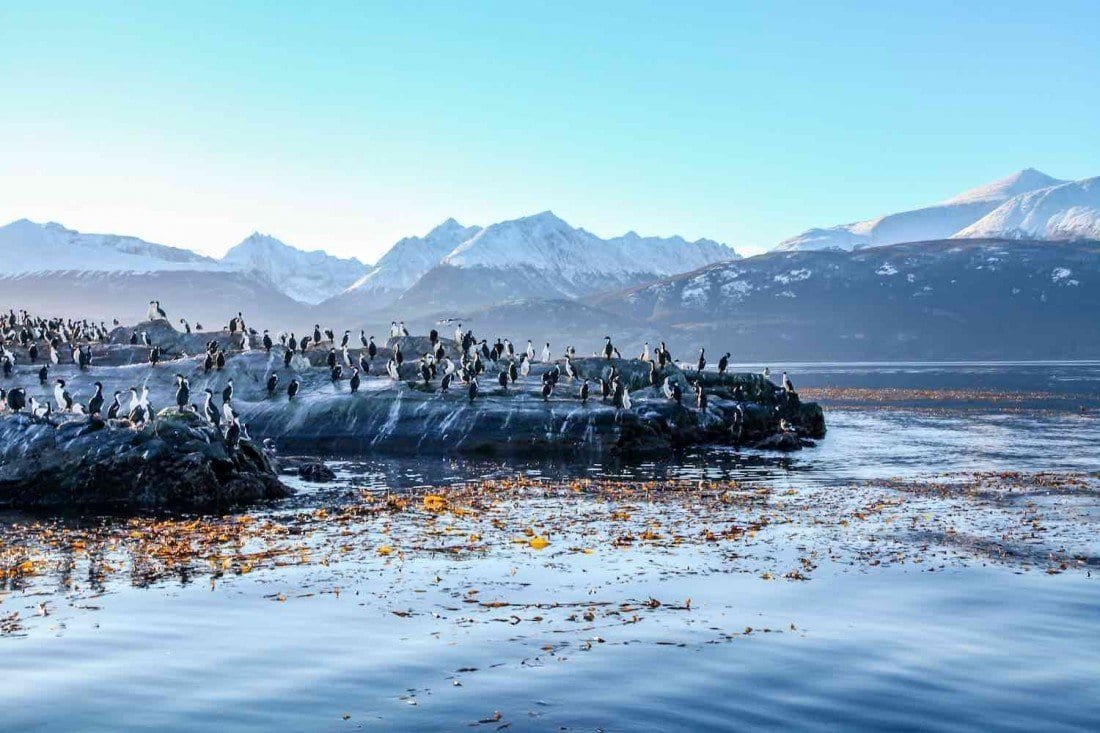 [toc]
Departing on Your Antarctic Adventure
Most Antarctic cruises depart from and return to Ushuaia, Argentina. If your cruise originates in Ushuaia, arrive there at least one day in advance of your cruise. The safer choice is to arrive in Ushuaia 2 or 3 nights ahead of your cruise departure—Here's why:
Airlines in Argentina have regular delays.
The country has only two major airlines: LATAM and Aerolineas Argentinas (aka Austral).
Aerolineas Argentinas (Argentina's state-owned airline) has a reputation for labor disputes and strikes, often during peak travel season. Regional airlines such as DAP and Andes do not offer regularly scheduled service to Ushuaia.
If you are not in Ushuaia by departure time, the ship will not wait for you, and you cannot join the cruise late.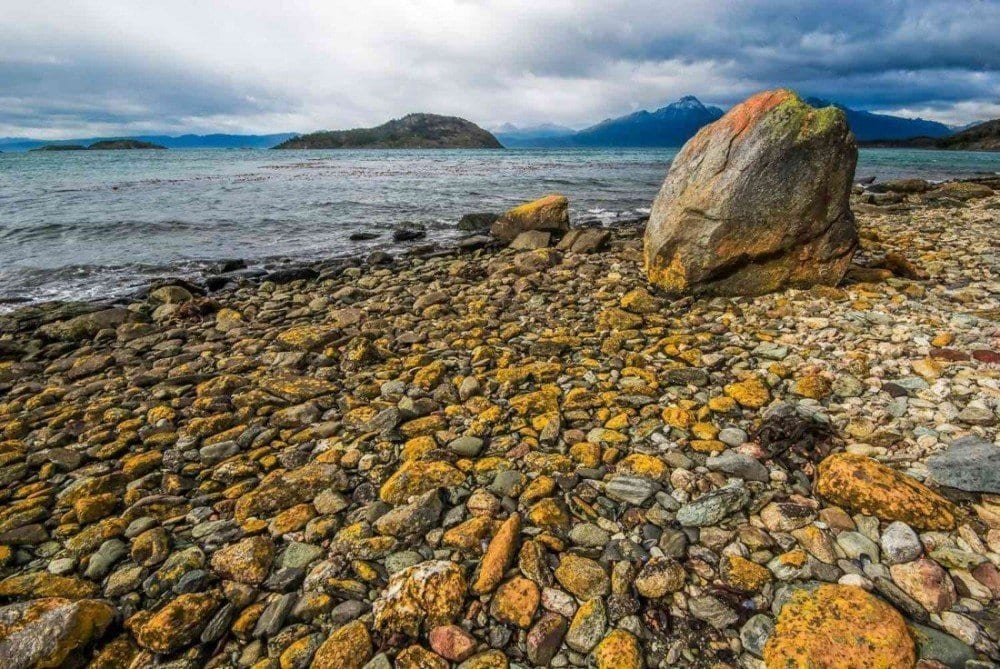 Ushuaia is surrounded by natural beauty.
If you're looking for active adventure, LANDED can arrange private touring (kayaking, hiking, etc.) in Tierra del Fuego National Park, chartering a helicopter flight around Mount Olivia, visiting the Magellanic Penguin colony on Martillo Island, or 4-wheel-drive vehicle explorations of the Martial Mountains.
The Martial Glacier is near downtown Ushuaia and can be visited (by chairlift and hiking) as a half-day excursion.
Arriving on departure day is too late, and too risky.
Most flights from Buenos Aires arrive in Ushuaia after 10:00AM, and many flights have evening arrivals.
Luggage drop-off for most cruises is by 11:00AM. Check-in and boarding is usually finished by 5:00PM.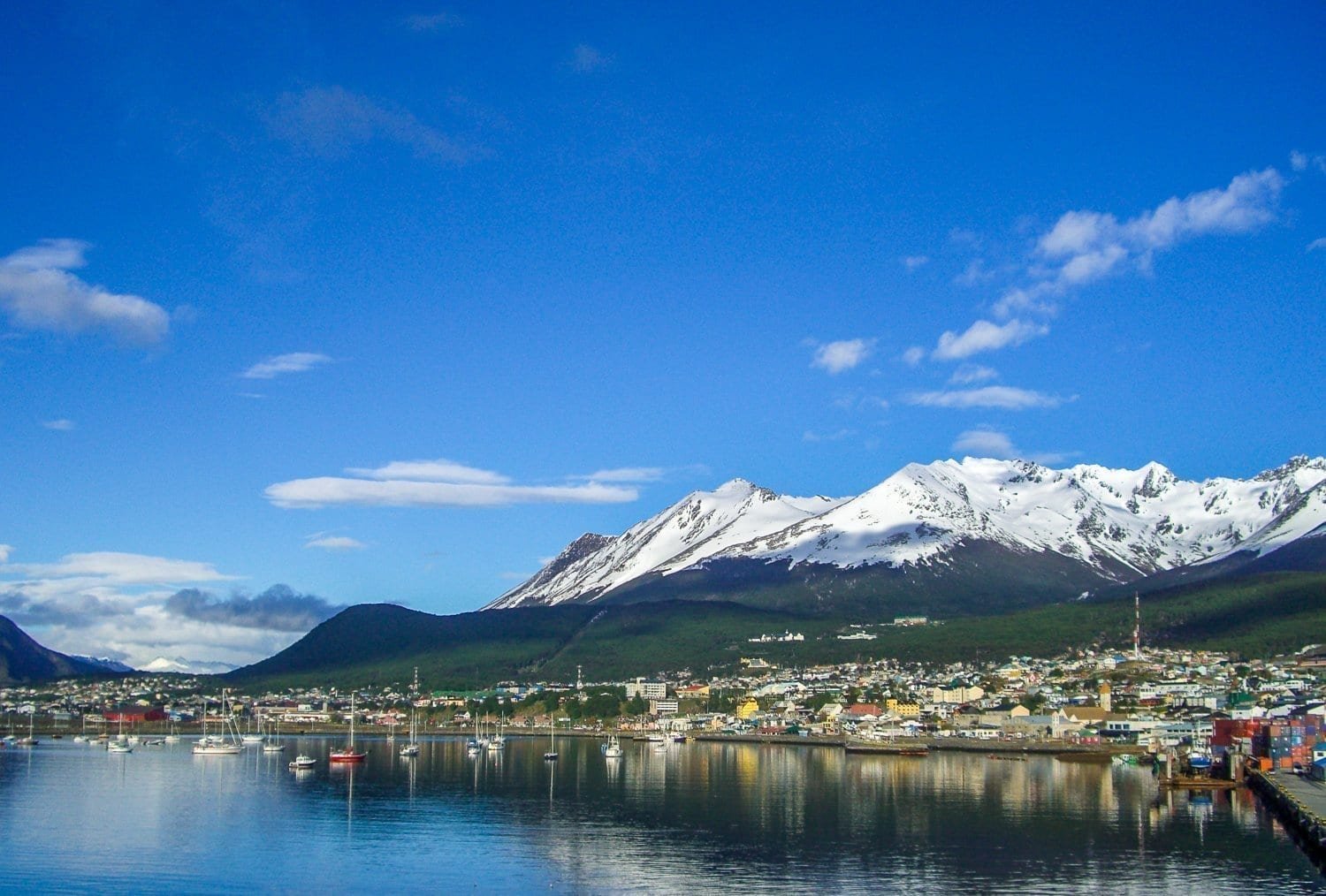 Departures to Antarctica from Chile
Most air-cruise itineraries originate in Punta Arenas, located deep in southern Chile. Arrive in Punta Arenas at least one day in advance of your flight to Antarctica.
Better yet, plan to arrive in the Punta Arenas area 3 to 5 nights ahead of your air-cruise departure, for these reasons:
Airlines in Chile sometimes have delays. Only two national carriers operate regularly scheduled flights from Santiago to Punta Arenas (Sky Airlines and LATAM).
Sometimes the delays are labor related. More often, delays are mechanical or weather-related.
Puerto Natales Activity Options
Puerto Natales (2.5 hours by road from Punta Arenas) has much to offer.
Consider staying at The Singular Patagonia for 2 to 4 nights, riding on private estancias, hiking to condor cliffs, biking, kayaking, and taking a day trip to the Balmaceda and Serrano glaciers.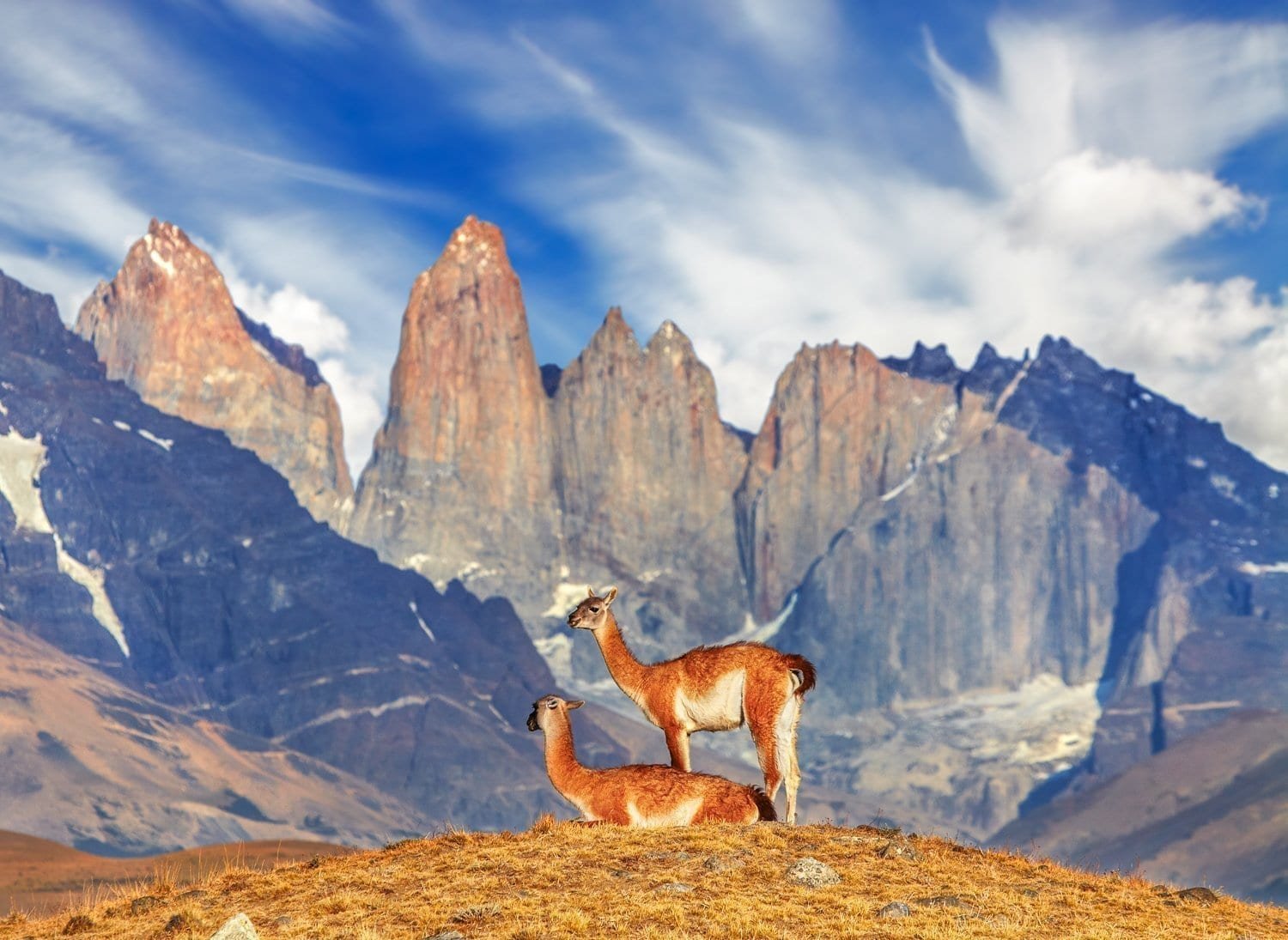 Torres del Paine National Park is approximately 4.5 hours by land from the Punta Arenas airport.
This national park is renowned for its stunning mountains, lakes, and waterfalls.
In terms of wildlife, Patagonia is unmatched—guanacos, rheas, pumas, foxes, caracaras, and condors are found here in great numbers.
Many of our clients visit Torres del Paine for up to five nights before traveling to Antarctica. LANDED can arrange helicopter charters in Patagonia, replacing that long drive with a flight of approximately one hour.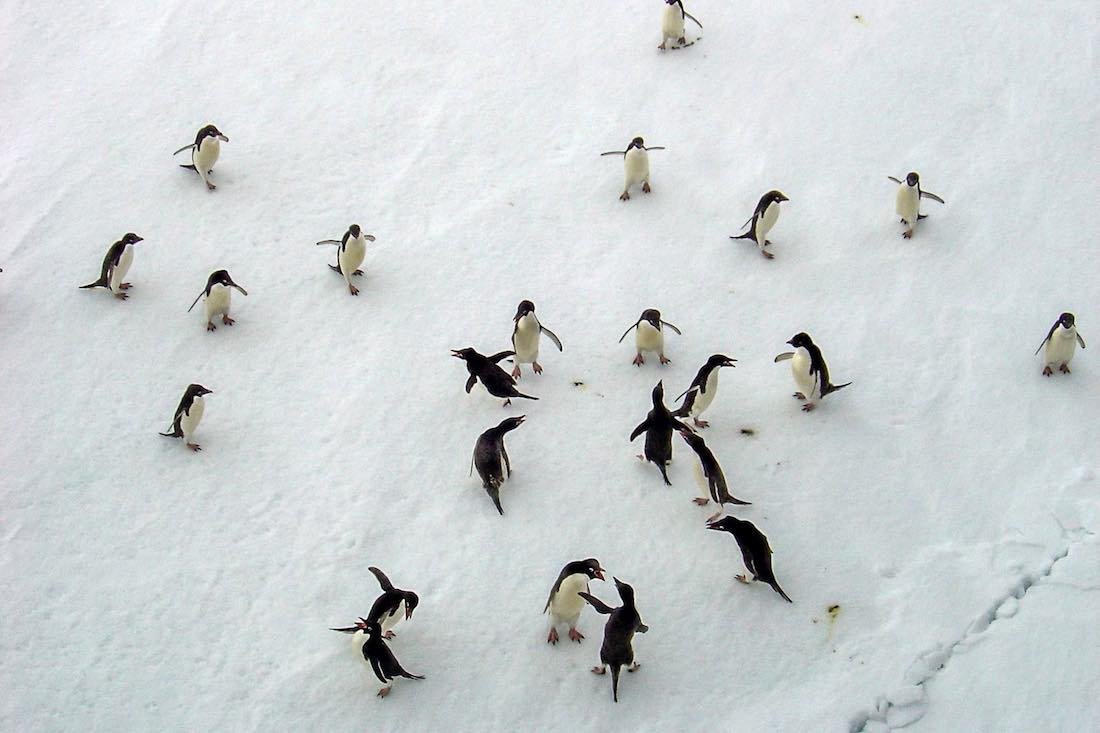 The Best Times for an Antarctic Adventure
Antarctic wildlife is most active during the Austral summer (November to February). Wildlife are also active in the islands near Antarctica (the Sub-Antarctic Islands) during October and March.
These months—October to March—are the ideal time for an Antarctic adventure.  Most cruises operate in Antarctica only during this time.

October
In the Falkland Islands and South Georgia, summer arrives earlier than in the South Shetlands or the Antarctic Peninsula.
Seabirds and marine mammals begin mating rituals and breeding on these islands in October.
As this is "shoulder season" for Antarctic visitation, landing site cancelations due to sea ice and high winds are more likely.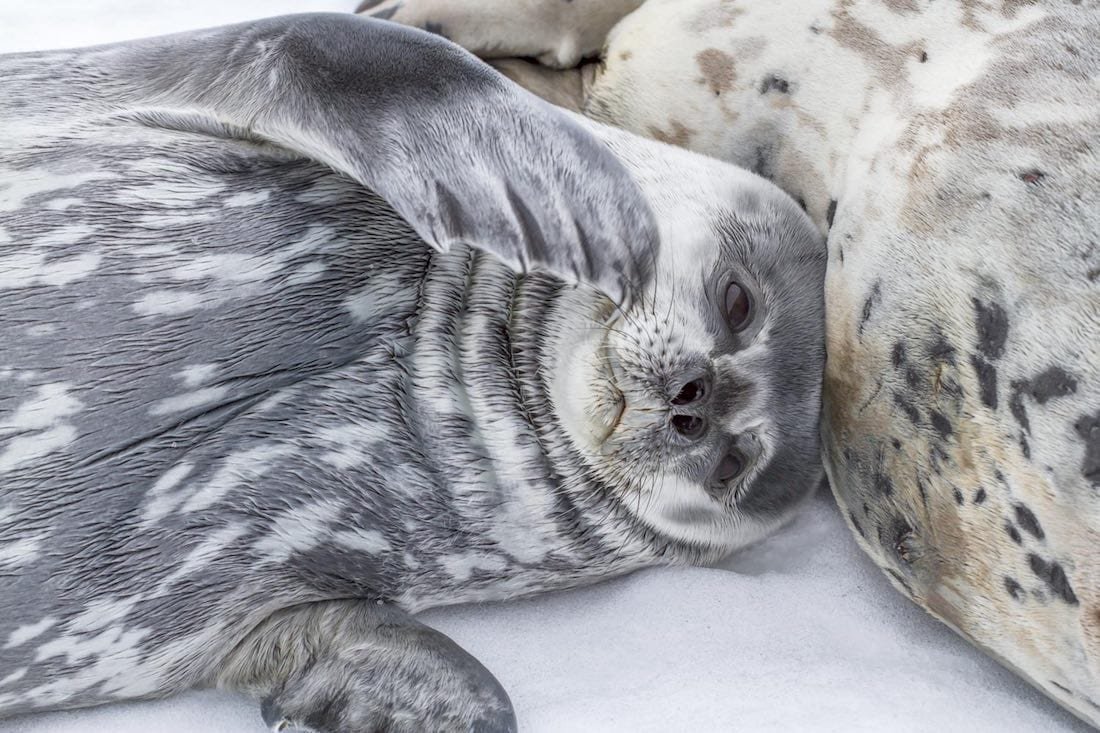 November & December (Austral Spring to Early Summer)
Landing sites are at their most pristine; snow is still fresh, with little evidence of human visitation.
In the Sub-Antarctic islands and on the Antarctic Peninsula, penguins begin mating rituals, nest building, and stone stealing.
Penguin, cormorant, and petrel eggs are laid.
By the end of December, penguin chicks hatch in the South Shetland Islands.
The golden hours of dawn and dusk extend, allowing for spectacular landscape and sea-scape photos long into the night.
Some research stations open to visiting guests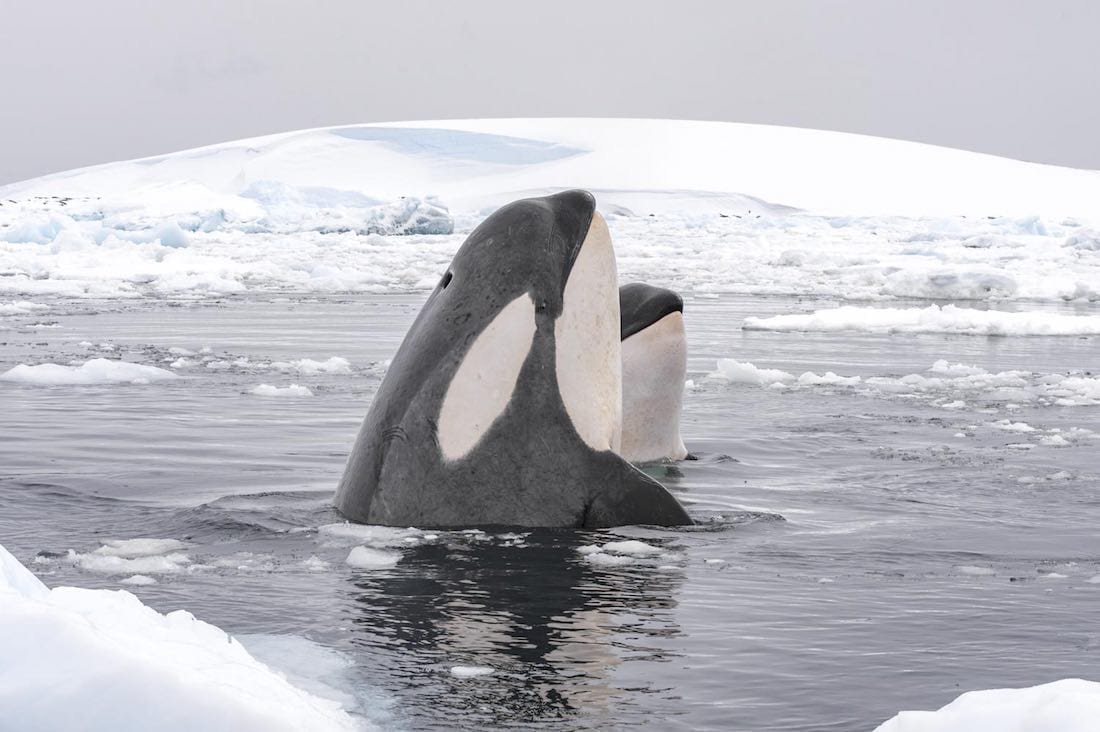 Crabeater seal pups arrive from September to November. Elephant seals guard their beach territories and harems until December.
Weaners (elephant seal pups no longer being fed milk) may approach visitors at landing sites.
Large migratory whales (humpbacks, minke, and southern right whales) arrive during these months.
The winter sea-ice breaks up, allowing navigation between ice floes.
During November, landing site cancelations due to sea ice and high winds are more likely.
January & February (Austral Summer)
Penguin rookeries are full of life: chicks are hatching, and parents are feeding them.
Fur seal and leopard seal pups have arrived.
Whales are at their most numerous.
Receding ice allows for exploration farther south along the Antarctic Peninsula.
March (Austral Autumn)
Adult penguins molt and curious young penguins take to the seas.
Whale watching is still excellent! The migrating whales have mostly arrived, and the ocean is rich with food.
Receding ice allows for exploration to the deepest points south along the Antarctic Peninsula.
Green and pink algae blooms become visible on snowy slopes and ice cliffs.
Spectacular sunrises and sunsets.
This is also the season when most Antarctic Circle cruises are scheduled.
Need more guidance in planning your Antarctic adventure? LANDED can help you cut through the options and design an itinerary that's a perfect fit.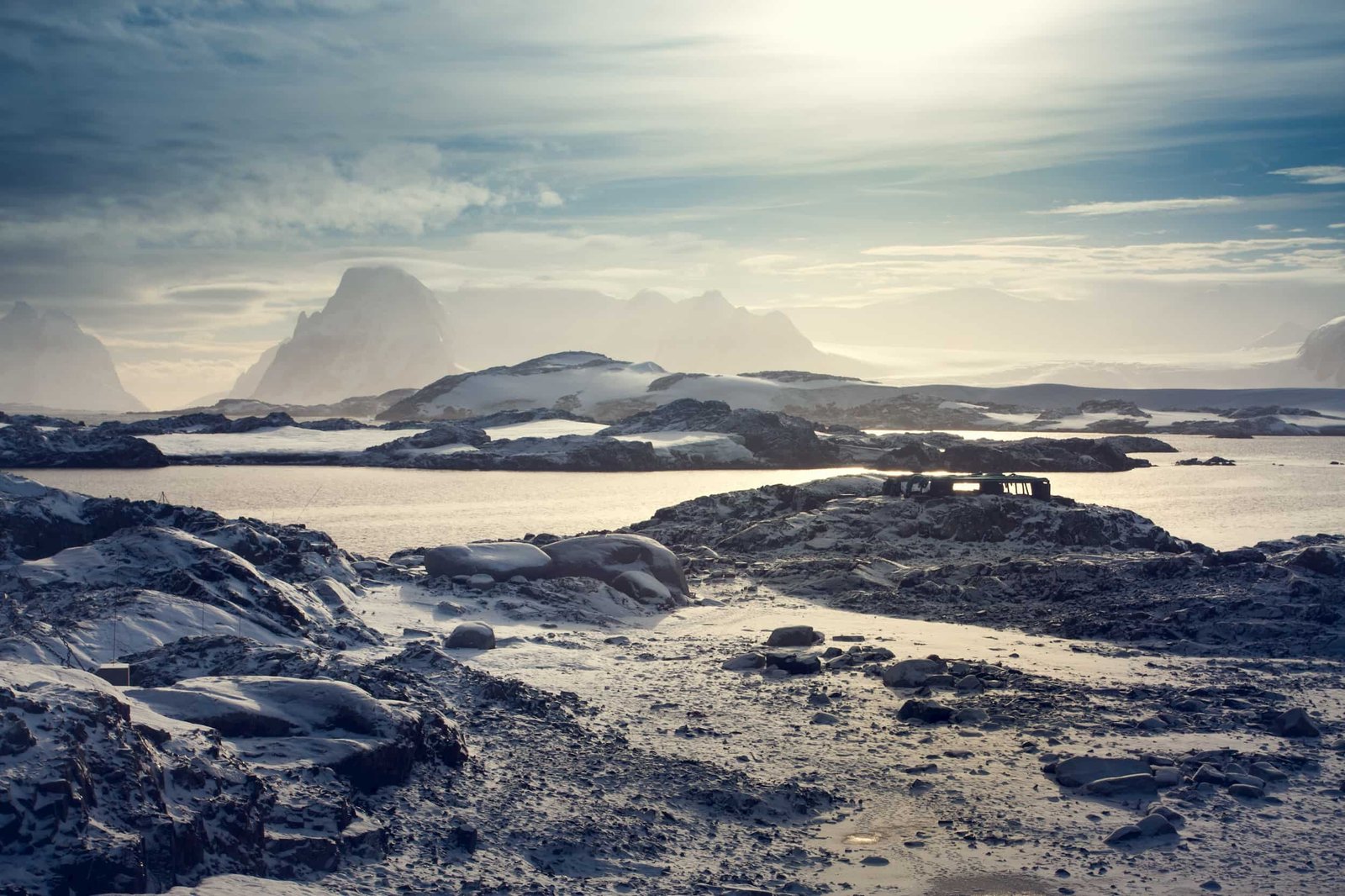 Antarctica Adventure Destination Options
South Georgia Island: Exceptional Antarctic Birdwatching
In designing an Antarctica adventure with birding as the core focus, many LANDED clients opt to visit South Georgia Island.
South Georgia Island is arguably the top birding destination in the Southern Ocean, not necessarily for species diversity, but for unparalleled density.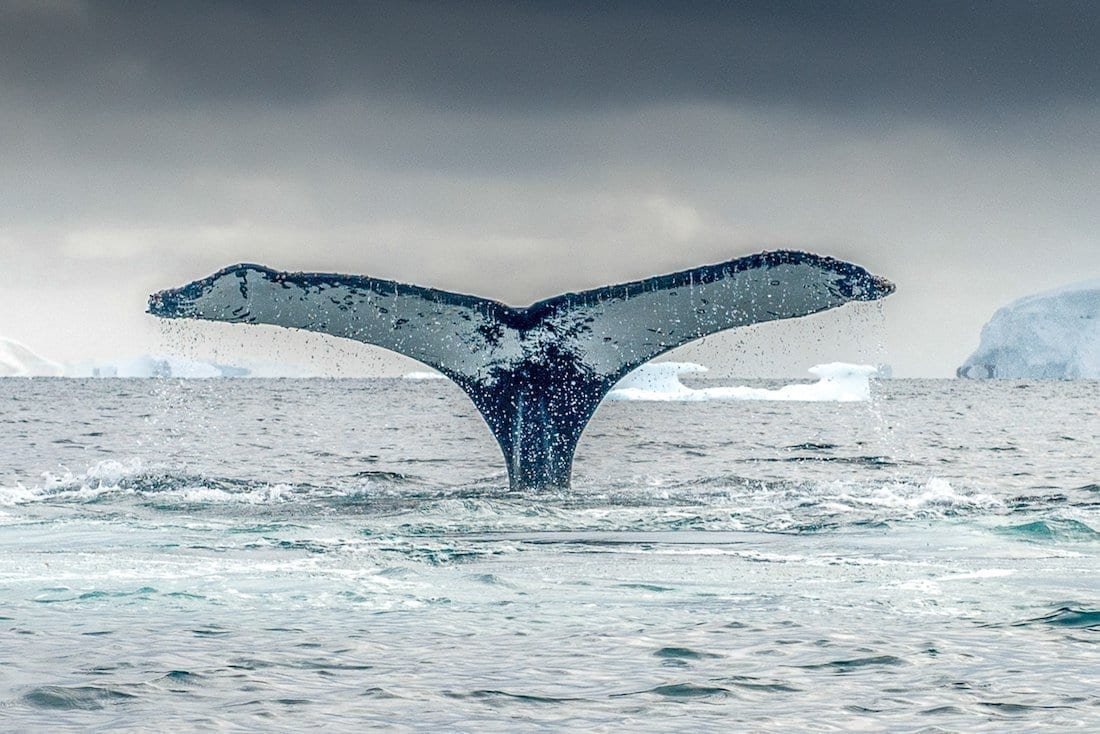 Among the more than 30 nesting species of birds on South Georgia are massive colonies of King Penguins—more than 30 colonies and 120,00 nesting pairs.
Add to that more than 200 colonies of Gentoo Penguins, more than 2 million pairs of Macaroni Penguins, and an estimated 5,000 pairs of Chinstrap Penguins. South Georgia and neighboring Bird Island are also a key nesting sites for Wandering Albatross.
Black-browed and Grey-headed Albatross, Antarctic Prion, and Northern Giant Petrels also have relatively strong populations on these islands.
South Georgia's marine mammal populations include large concentrations of Southern Elephant Seals, Leopard Seals, Weddell Seals. Minke, Sei, Southern Right, Humpback, and Sperm Whales are observed here regularly.
South Georgia is also known for its spectacular red and orange sunsets.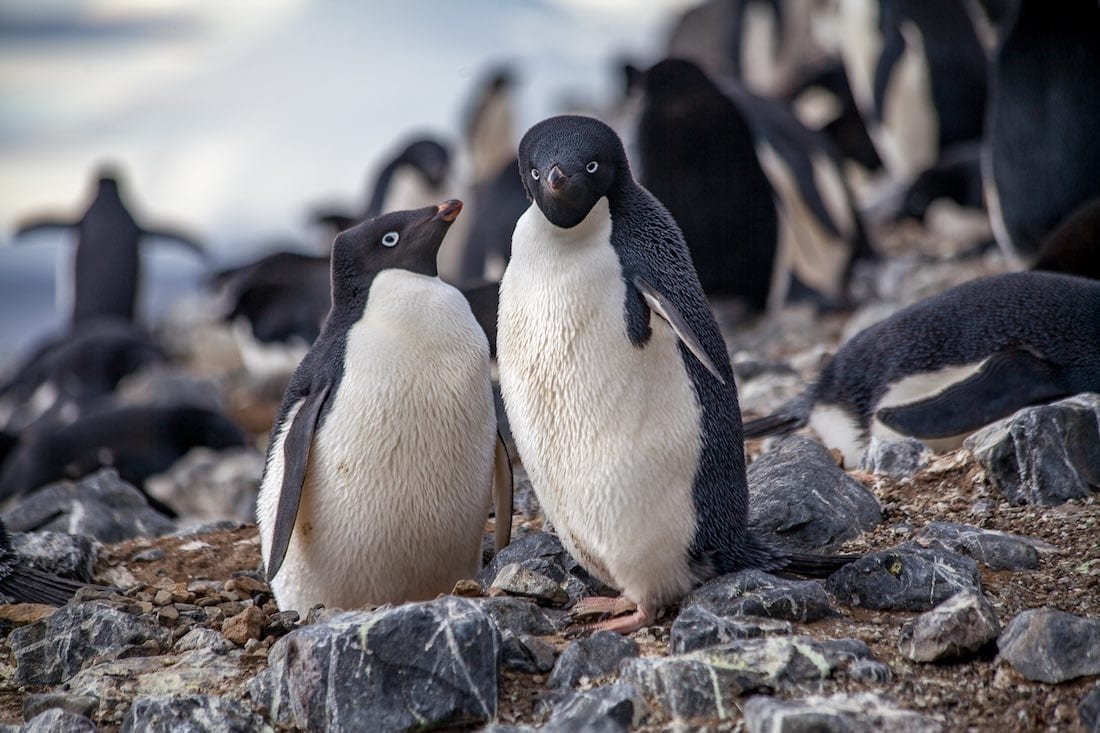 These rugged, rocky isles are among the most isolated on Earth. They were formed over the last 200 million years as plate tectonics (subduction of the Pacific Plate) pulled Gondwanaland apart.
Fragments of South America were broken off, compressed, and extended by volcanic activity.
Captain James Cook first circumnavigated South Georgia, landing here in 1775 and naming it in honor of King George III. It has remained a British protectorate ever since and served as the location of a dozen whaling stations in the early 1900s.
South Georgia is also well known as the destination of Sir Ernest Shackleton's six-man rescue mission to save his stranded crew. Shackleton's grave is located at Cumberland Bay.
The South Shetland Islands: Gateway to the Antarctic
The South Shetland Islands are among the most visited parts of the Antarctic region; these islands are relatively accessible, spectacularly scenic, and rich in wildlife.
These islands provide a refuge from the rough waters of the Drake Passage and provide most visitors with their first glimpses of the true Antarctic.
The South Shetland Islands stretch out in a roughly north-south array along the west coast of the Antarctic Peninsula. They are mountainous and rugged, with ice clad shores and pebbly beaches.
Adelie Penguins, Gentoo Penguins, and Chinstrap Penguins breed and nest on these islands.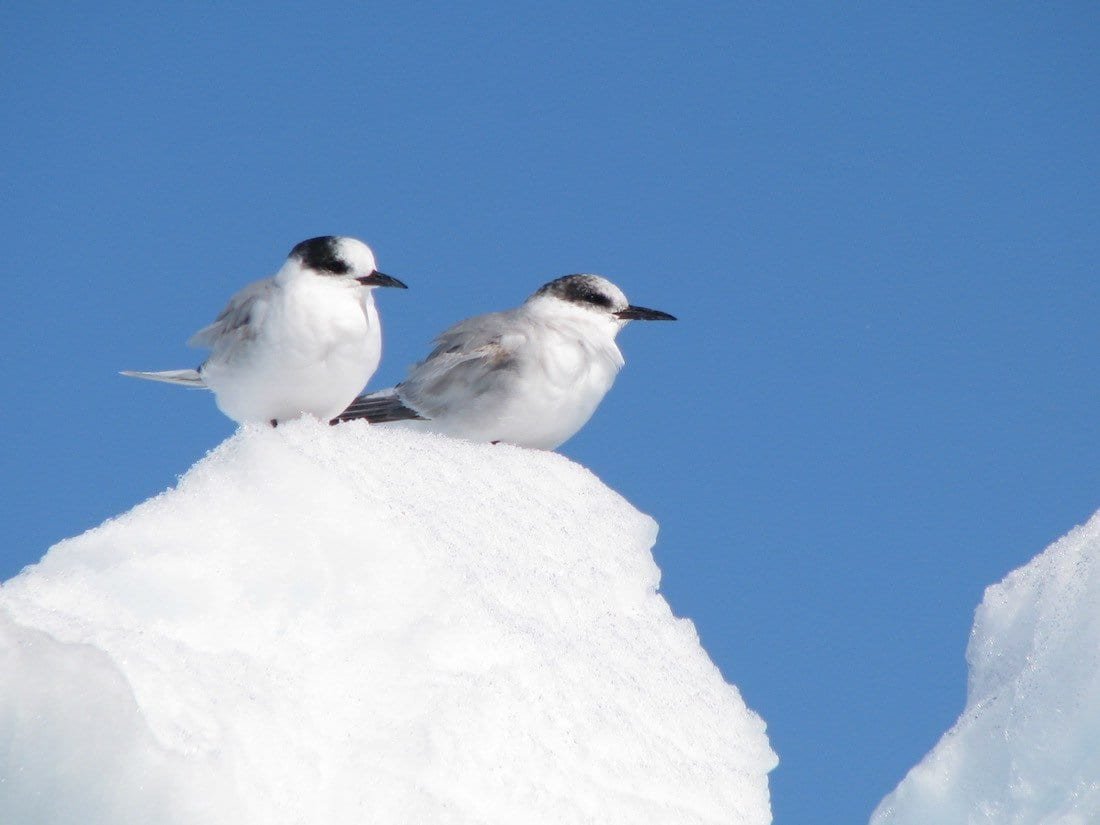 At some rookeries, all three species can be observed together. Southern Giant Petrels, Cape Petrels, and Snow Petrels also nest in the South Shetland Islands in large numbers.
The Falkland Islands: Fantastic Antarctic Wildlife Watching
The Falkland Islands (also known as the Islas Malvinas) are home to more than 220 species of birds, including:
King Penguins
Gentoo Penguins
Magellanic Penguins
Rockhopper Penguins
Other charismatic species found on the Falklands include Black-faced Ibis, Black-browed Albatross, Short-eared Owls, and Cinnamon Teals.
The Falkland Island's position, ocean ecology, and varied land habitats—rocky cliffs, heathland, tussock grasslands, peat bog—provide rare breeding, nesting, and feeding grounds for these species.
Antarctic Wildlife Watching: Seals, Whales, and Dolphins
Five species of seals and 14 of whales and dolphins have also been recorded here.
Darwin visited the Falklands twice—in 1833 and 1834—and carefully recorded his observations of fish, fowl, and flora.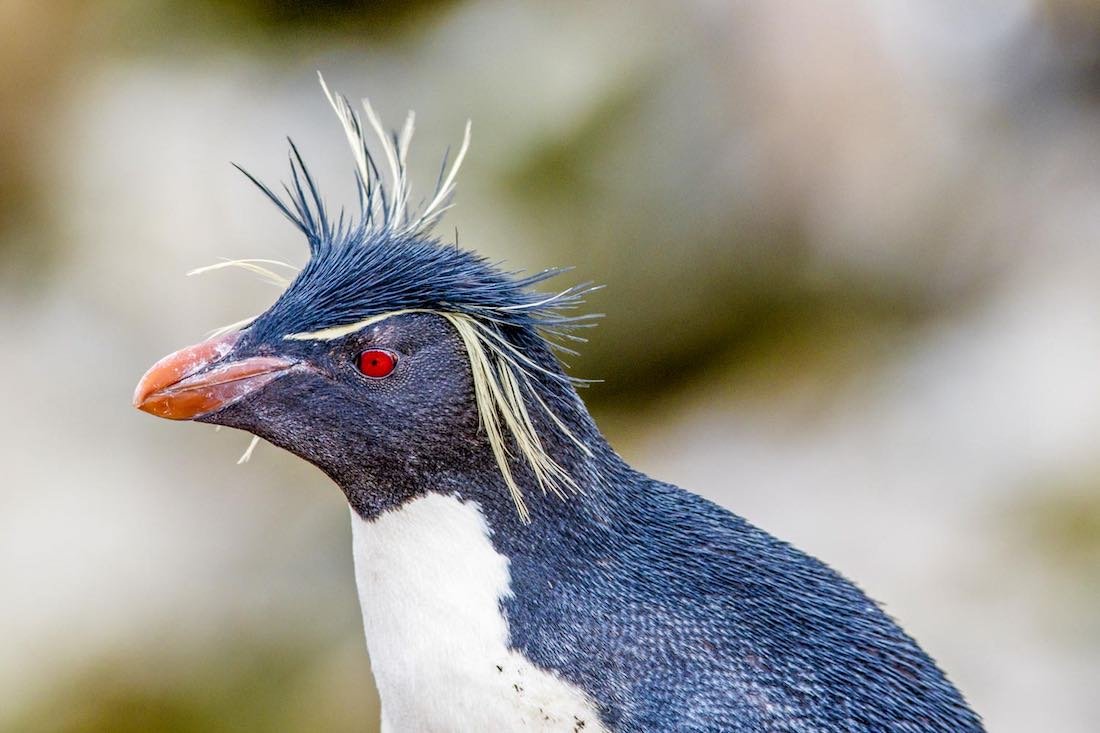 The Falkland Islands lie in the far South Atlantic, 500 kilometers east of Argentina. The nearest of the South Shetland Islands—Elephant Island—is approximately 1000 kilometers south. South Georgia is positioned roughly 1450 kilometers to the south-southeast.
Geologically, the Falklans are a remnant of Gondwanaland, ripped from the east coast of what is now South Africa.
Southern Elephant Seals and Antarctic Fur Seals are both relatively ubiquitous. In late November, young weaned Elephant Seals inchworm along the beaches of their colonies and are known to curiously approach visitors.
Sei, Fin, Humpback, Sperm, and Killer Whale Watching
Sei, Fin, Humpback, Sperm, Killer Whale sightings are common in the South Shetland Islands. Antarctica's two native plants can also be seen here.
The Weddell Sea: Wildlife Expeditions, Ice, and the Gyre
The Weddell Sea is a semi-circular section of the Southern Ocean, east of the Antarctic Peninsula.
The southern portion of this sea is the Ronne Ice Shelf, a 422,000-square-kilometer ice sheet fed by glaciers and connected to the continent.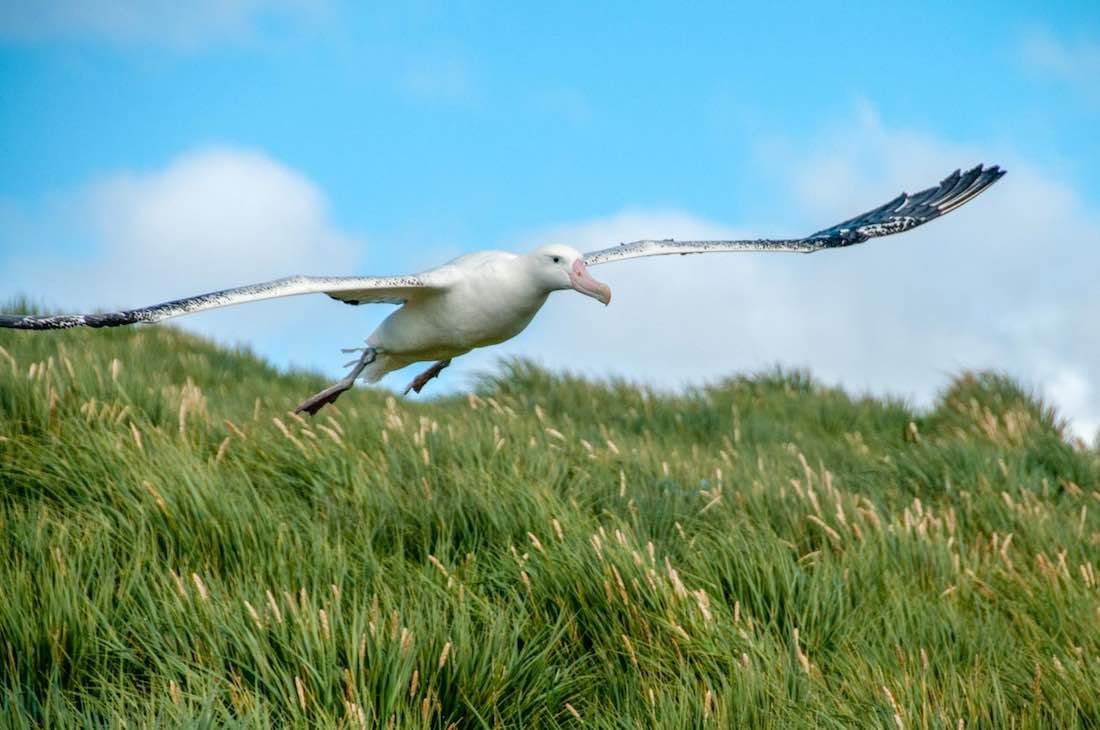 The surrounding coastline is a nearly continuous wall of snow-capped mountains and hundreds of glaciers.
The Continental Current is an oceanic current near the coast, flowing around Antarctica in a counter-clockwise direction. When it reaches the Weddell Sea, it follows the coast south, then north around the east side of the Antarctic Peninsula.
The Wendell Gyre
This flow creates a circular, clockwise current inside the Weddell Sea—the Weddell Gyre. When large chunks break free of the Ronne Iceshelf, they can remain trapped in the gyre for years or be spun out into the Southern Ocean.
This is an excellent location for observation of enormous, flat-topped tabular icebergs.
For those looking for an Antarctic adventure built around wildlife watching, this destination is an excellent choice.
Wildlife here is abundant—Penguins, seals, and seabirds populate the coastline and drift on the floating ice. Whales are also present here in large numbers.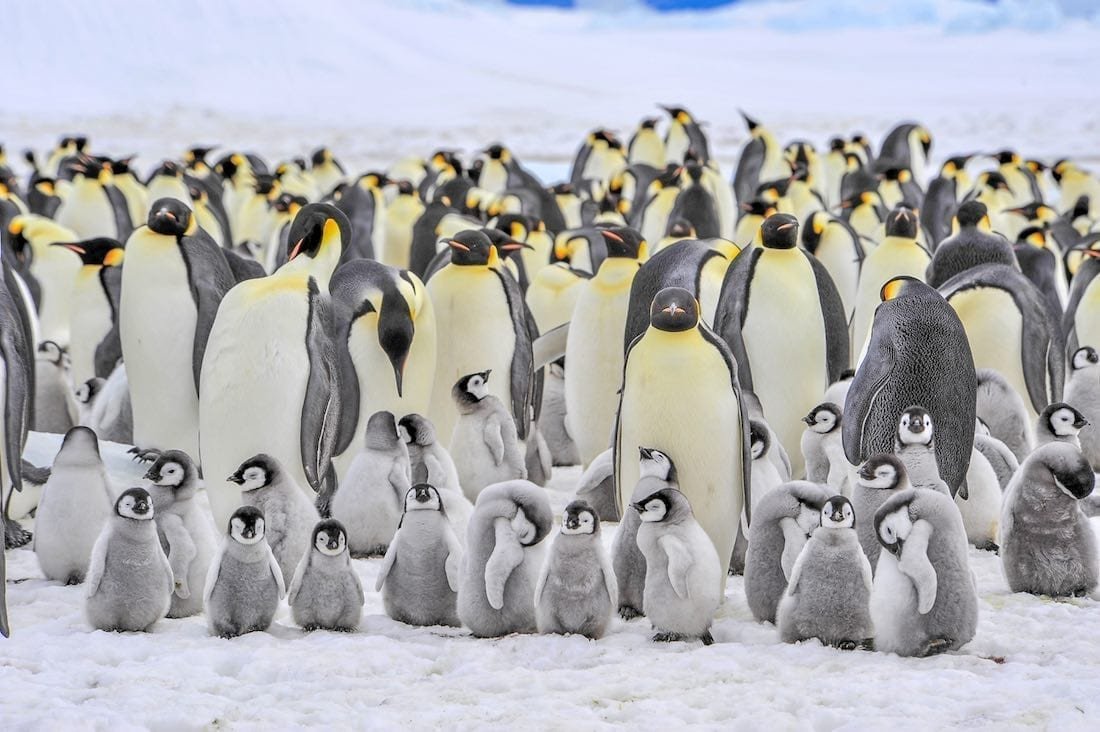 Snow Hill Island Emperor Penguin Colony
The Snow Hill Island Emperor Penguin colony is located here, east of the peninsula's tip.
When sea ice clogs the waters of the Weddell Sea that helicopter excursions (4 or 5-passenger MBB BO or Eurocopter AS355) are the only practical way to visit Snow Hill or the surrounding islands.
The Antarctic Peninsula: Antarctica's "Banana Belt"
The Antarctic Peninsula is the northernmost portion of continental Antarctica. It is separated from southern South America by 500 nautical miles—the Drake Passage.
Less than 2% of Antarctica's landmass is ice-free. The majority of that land is found on the Antarctic Peninsula.
The jagged, dark mountains found in the Antarctic Peninsula are related to the Andes, which travel under the Drake Passage before re-emerging here.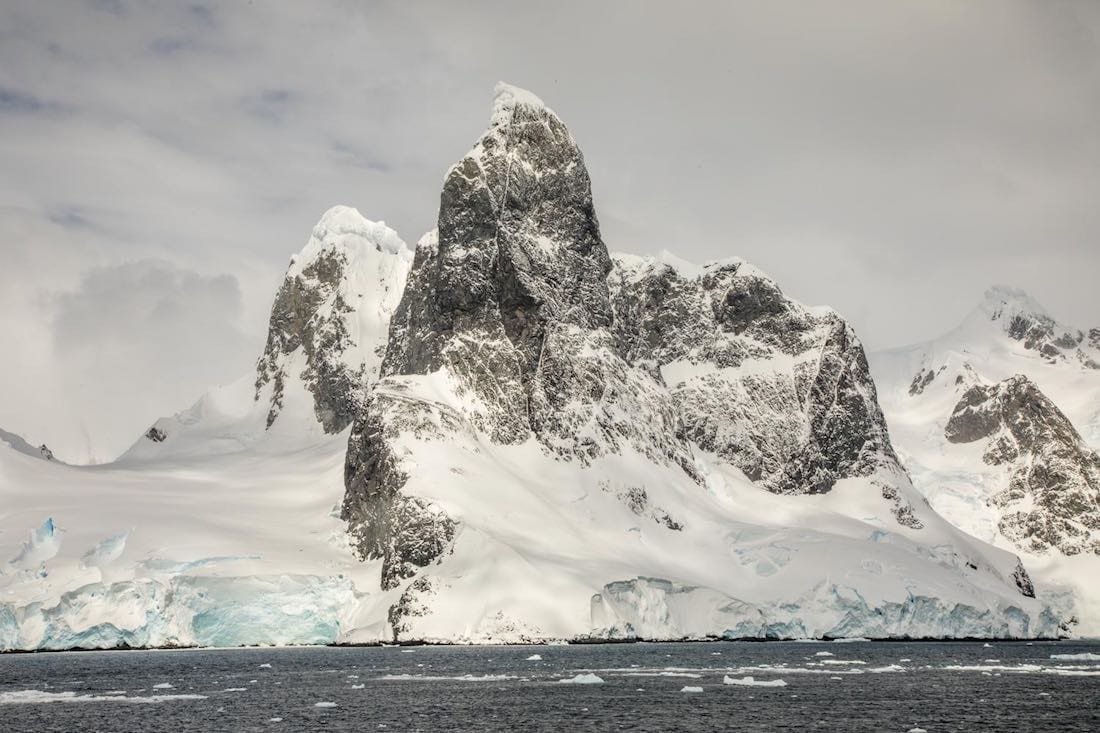 The Antarctic Peninsula is sometimes jokingly called "the Banana Belt" due to this warmer, more humid climate.
The climate makes the Antarctic Peninsula prime breeding and nesting territory; much of the continent's diverse wildlife congregates here in Austral summer. Penguins are prevalent—a highlight for most visitors.
Cruises during Austral summer can even reveal plant life; Antarctica's two native plant species (the pearlwort and Antarctic hair grass) are found here.
Port Lockroy, Wilhelmina Bay, and Paradise Harbor
Many of Antarctica's most famous sites are also located on the Peninsula.
Among these are Port Lockroy, Wilhelmina Bay, and Paradise Harbor. The Weddell Sea is east of the peninsula, and the South Shetland Islands lie off the peninsula's west coast.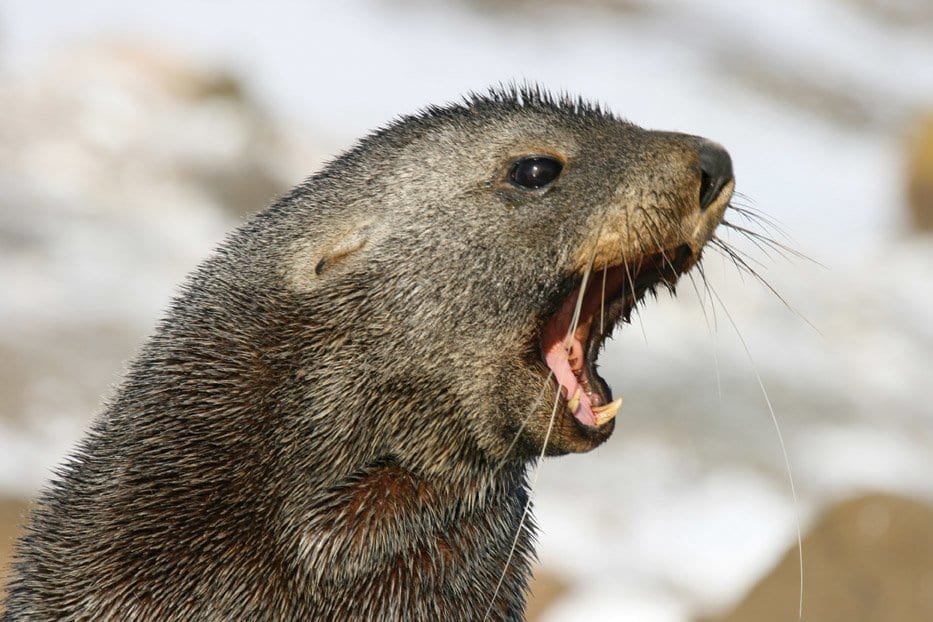 Brilliant Glaciers and Fast Ice
These rugged ice-veined peaks are contrasted with brilliant glaciers, icebergs, and fast ice. The shoreline varies from thick ice-walls to rocky beaches and sheltered bays.
The Antarctic Peninsula forms a wall of protection from the Antarctic winds, resulting in a climate that is warmer and wetter than the continental interior.
This is the only region of Antarctica where precipitation is frequent.
Coastal Antarctica: Cruising Antarctica's Coast
Antarctica's coastline is enormous: more than 15,500 miles of ice shelf, glacier, rock, and beach.
Due to its climate, wildlife, and proximity to South America, the most frequently visited portion is the Antarctic Peninsula.
Special-interest cruises also navigate the west coast of the continent, passing below the Antarctic Circle. Some cruises even continue to New Zealand.

The climate in Coastal Antarctica is heavily influenced by the Southern Ocean. The coast is warmer and receives more precipitation than the Antarctic interior.
Winds are stronger at the coast, driven by the gravitational pull of cold, dense air down the sloping plateau.
Excellent Antarctic Wildlife Watching
Because it is warmer, and because oceanic food sources are plentiful, Antarctica's wildlife congregates along the coast. Virtually all life in Antarctica is found along the relatively temperate coast; the high, dry interior remains a white desert.
The South Pole: Where Few Travel
The Geographic (or Geodetic) South Pole is located at the intersection point of the Earth's surface and its axis of rotation where all the line of longitude intersect.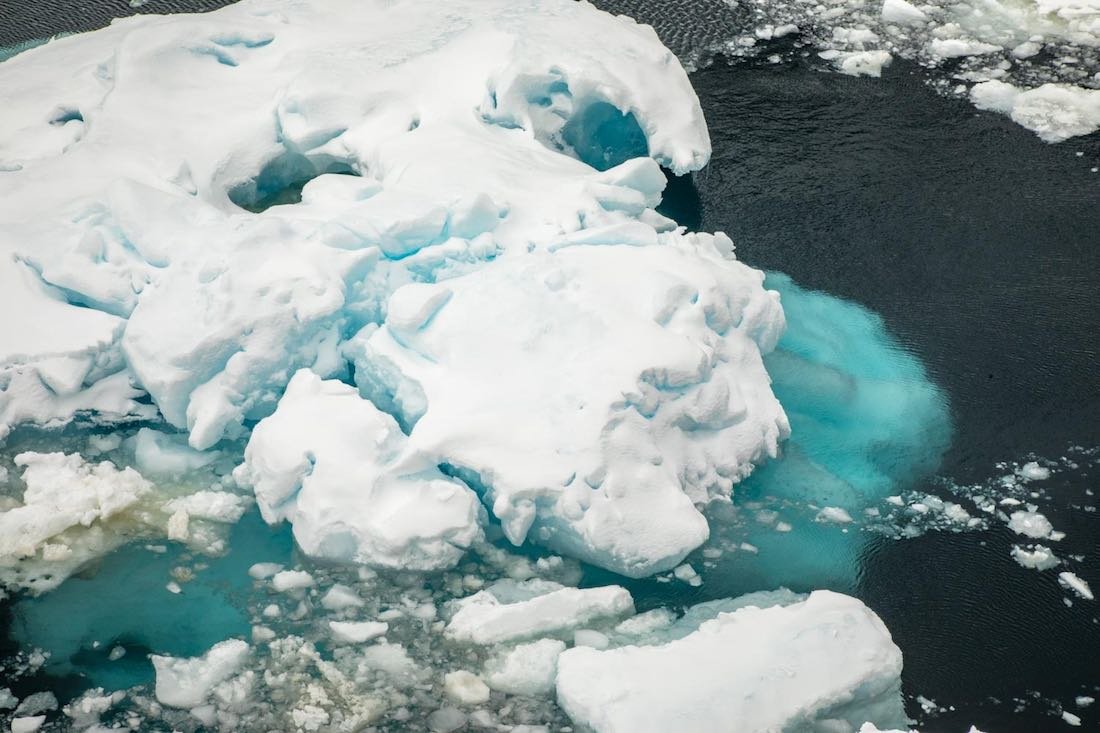 The actual South Pole is buried beneath thousands of feet of ice. So, the Geographic South Pole is marked on the surface of the ice sheet, which is drifting at approximately 30 feet per year.
Accordingly, on January 1st of each year, he South Pole marker is repositioned.
The Antarctic interior around the South Pole is the coldest and driest environment on the continent.
The altitude on the ice sheet at the South Pole is roughly 9,200 feet above sea level. The high altitude, and the fact that Antarctica is surrounded by water, result in lower temperatures than occur at the North Pole, which is at sea level and surrounded by landmasses.
The coldest recorded surface temperature on Earth—negative 89.5 degrees Celsius—was recorded at Vostok Station in 1983.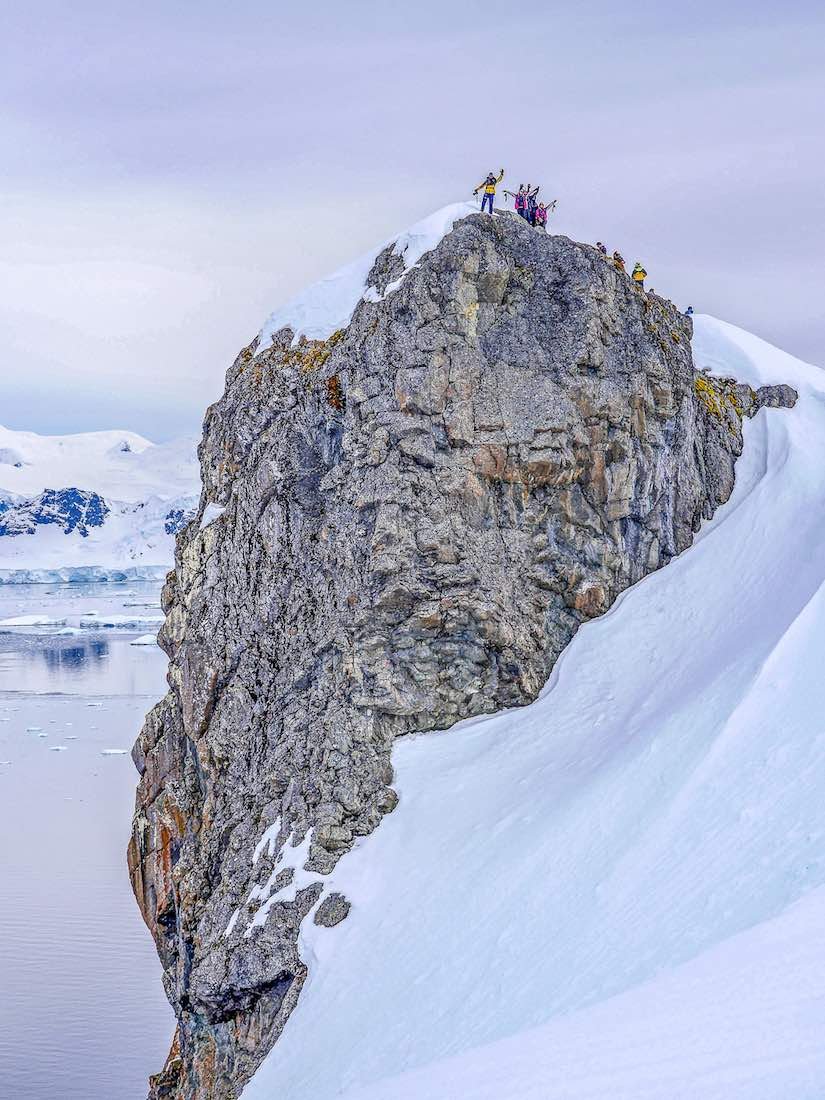 The USA operates a large scientific research station at the South Pole. The research station is generally off limits to visitors, but tours can be arranged if scheduled in advance with the National Science Foundation.
Visit the South Pole Marker
In the company of a station guide, registered guests can usually visit the pole markers, the plaque display, and other "common areas" such as the electronics lab, galley, greenhouse, gym, and store.
Visitors can arrive by charter flight, usually from an intermediate point at another Antarctic airstrip. LANDED can even arrange for you to ski "the last degree" to the pole.
Crossing the Antarctic Circle: Southern Hemisphere Cruise
The Antarctic Circle is the northernmost point at which the sun does not set on December 21st during the Austral summer solstice.
On maps, this line is marked at 66 degrees 33 minutes South.
Some special itineraries include plans to navigate along the west coast of the Antarctic Peninsula to the Antarctic Circle. This region is rich in wildlife, including penguins, seals, and whales.
It is also rarely visited, making a trip here even more special.
Air-Cruise from Punta Arenas
These itineraries can be as short as 10 days. Others span more than two weeks.
Air-cruise options are available from Punta Arenas, Chile. However, most cruises originate in Ushuaia, Argentina and include two-way navigation of the legendary Drake Passage.
After Your Antarctic Adventure
Return from Antarctica involves some uncertainty; high winds may delay return flights to Chile and a rough crossing of the Drake Passage might even push a ship's arrival time to one day later than expected.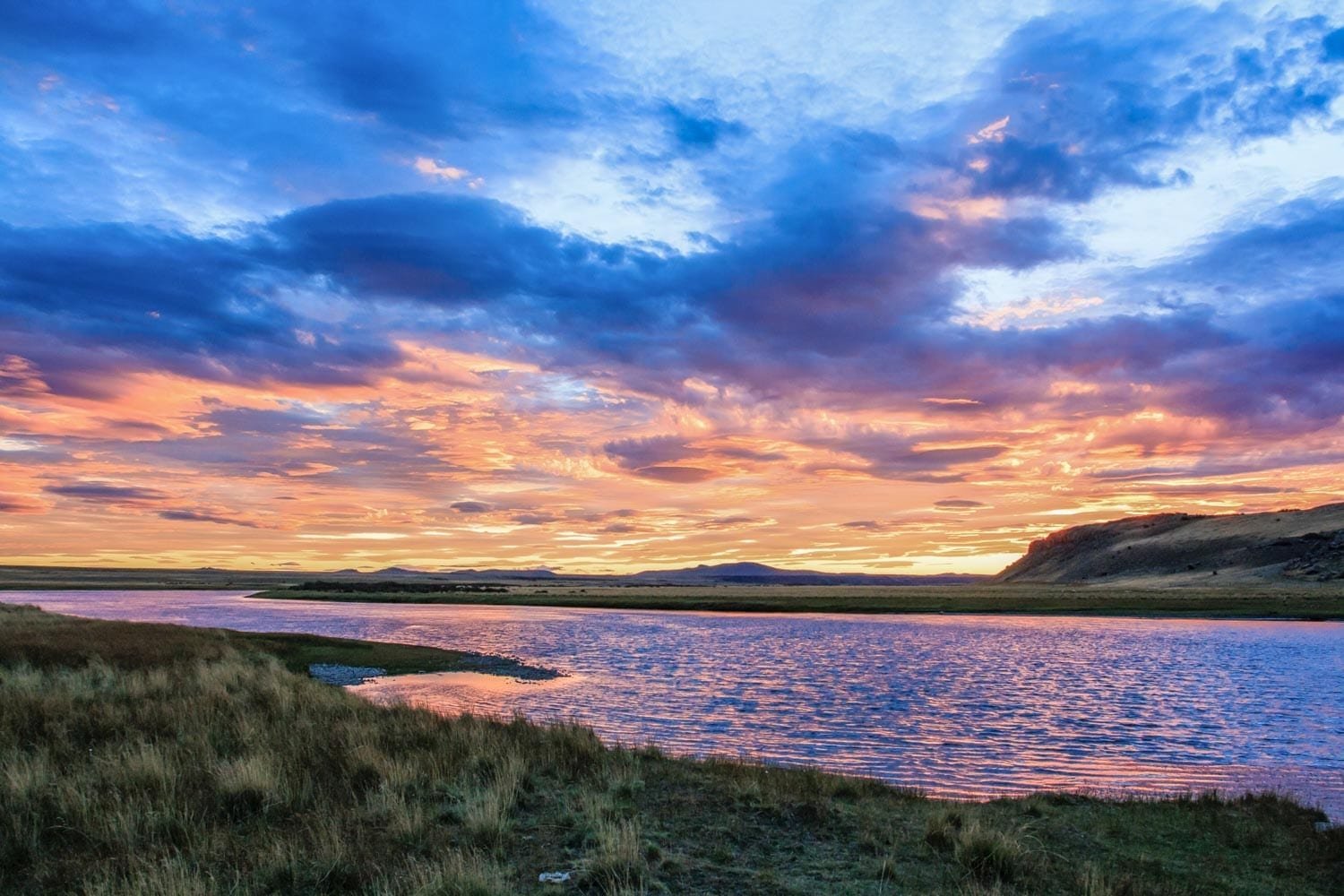 Giving yourself time in Argentina or Chile at the tail end of your Antarctica adventure can add texture to your trip and reduce the chance of missing your return international flight.
Consider these destinations for your travel after Antarctica:
Argentina
Chile
We know each of these destinations first-hand and by heart. With so many options, it's easy to get lost in the flood of information. LANDED can help you sort through the choices and design the perfect pre- and post-Antarctic travel itinerary.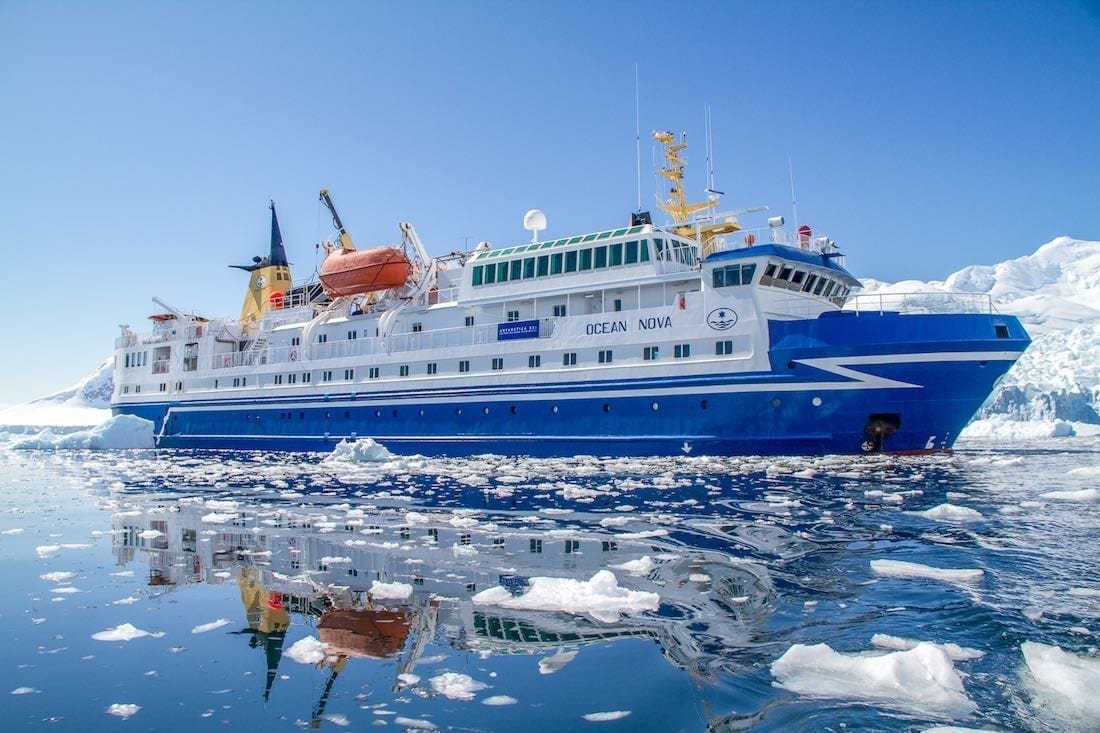 Antarctica Adventure Travel Insurance
We've said it again and again: Antarctic adventures involve inherent uncertainty.
Most Antarctic tour operators require passengers and participants to obtain special forms of insurance prior to the start of travel. Usually, a copy of each policy must be submitted to the tour operator for review several weeks in advance of travel.
Insurance coverage is essential in this region. An Antarctic adventure carries with it a slight but inherent risk that a voyage or air-cruise may be cancelled or interrupted before or after the voyage has begun.
In such a case, LANDED and the cruise operator cannot be responsible for situations outside its control. Your insurance may be your only recourse for recovery of funds.
The most commonly required types of insurance are:
Travel Insurance
A travel protection plan can help cover trip cancellation, curtailment, or interruption.
These plans can also cover expenses that might arise as a result of loss, damage, injury, and delay, or other inconvenience occurring to or otherwise involving a passenger (e.g. assistance if your luggage is lost).
Many policies include medical coverage during travel.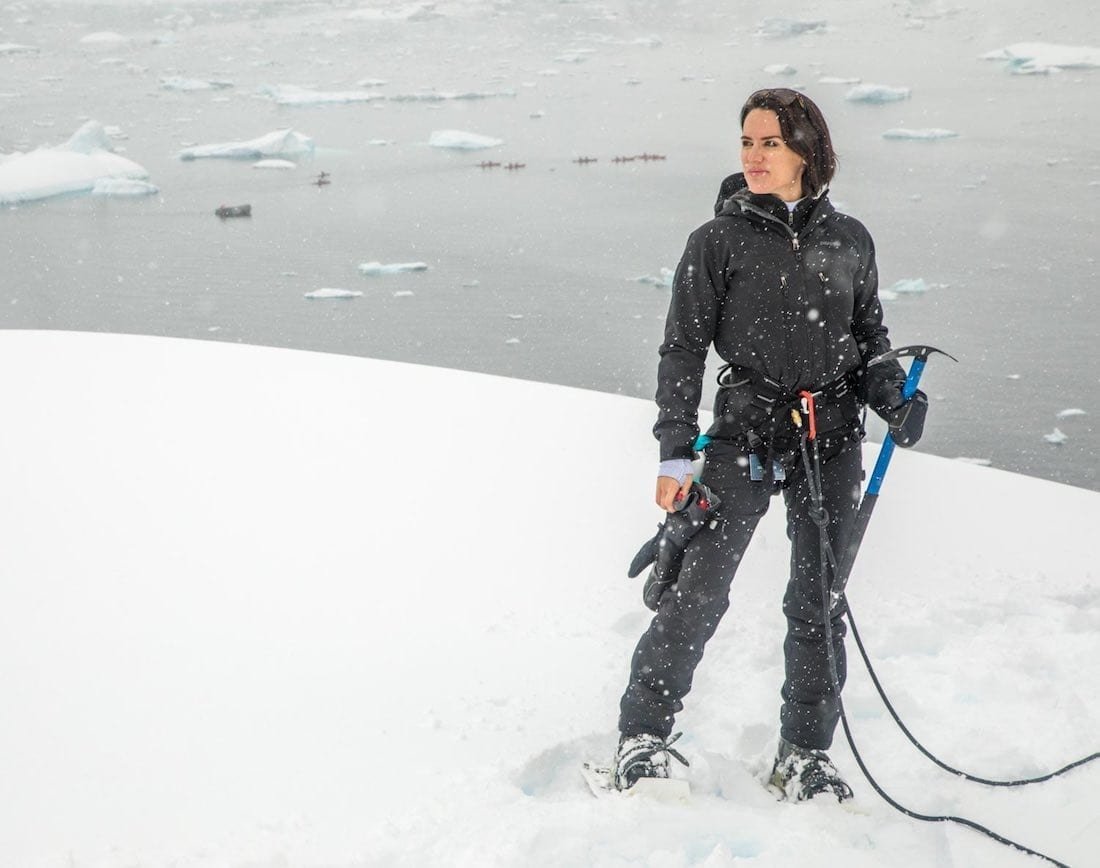 Medical Insurance
Proof of out-of-country medical coverage. Your plan must cover personal injury, medical expenses, repatriation expenses, evacuation expenses, and pre-existing medical conditions.
Medical Evacuation Insurance
Cruise companies often require a policy that will cover air-evacuation from Antarctica (King George Island) to Punta Arenas, Chile. Several companies offer this type of insurance.
Potential evacuation can cost more than US$150,000 per person, which some cruise operators set as a policy minimum.
Medical evacuation policies usually cover the cost of any medical care needed during transportation (e.g. doctor, medical supplies, etc.) But when the patient is delivered to the closest hospital, the coverage ends. Any further medical costs are not covered.
Therefore, additional medical coverage is needed / required.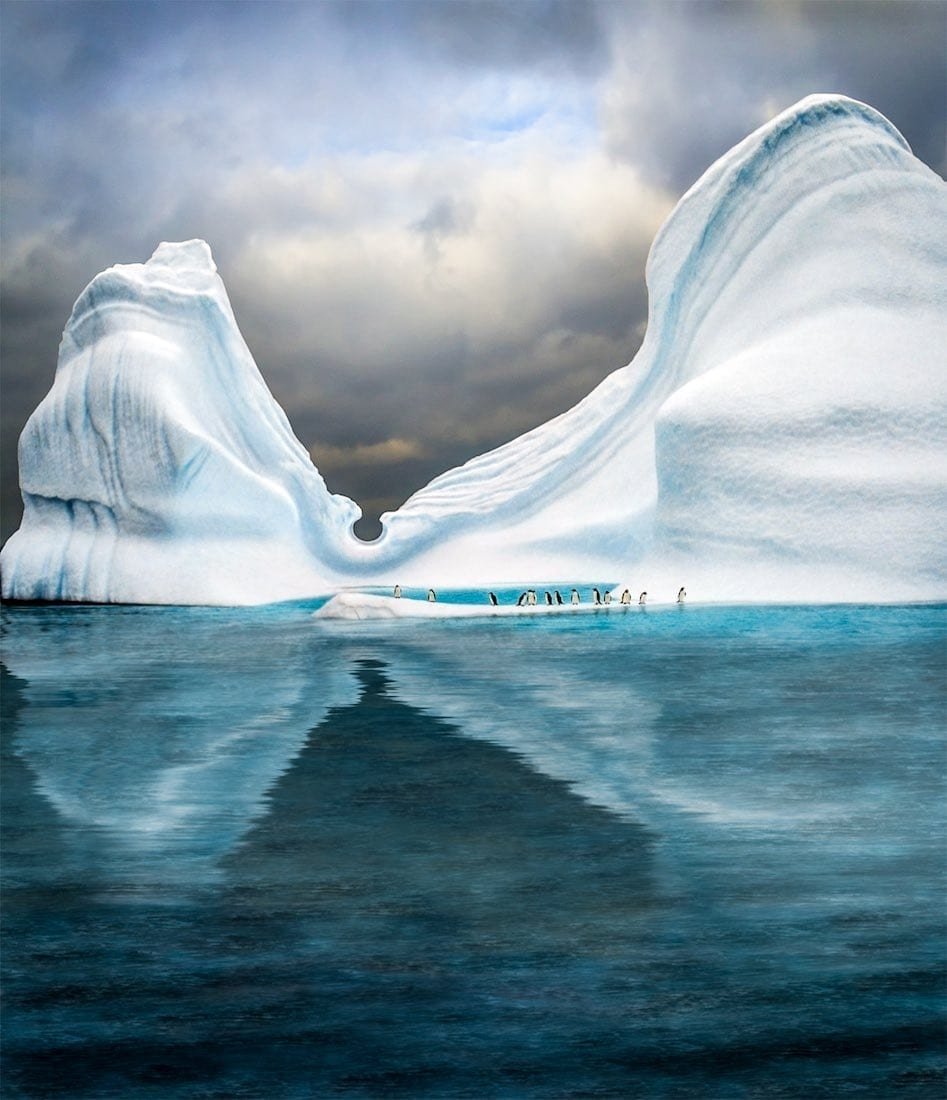 Comprehensive Medical Travel Insurance
As these three types of policies can overlap or leave gaps when purchased separated, most cruise operators recommend their passengers purchase comprehensive medical travel insurance that includes:
Medical Evacuation and Repatriation in remote areas, including Antarctica.
Evacuation travel insurance coverage of $150,000 per person (limits vary by cruise operator)
Insurance to cover flight cancellation & change of dates
Out-of-country medical treatment
Insurance for loss, damage, injury, and delay, or other inconvenience occurring to or otherwise involving a passenger.
Each insurance policy has its own features that should be reviewed carefully based on the circumstances of the traveler. Also, the policies offered in different countries may vary, sometimes in significant ways, from what is described above.
We recommend that travelers seek the advice of a travel insurance specialist when selecting the coverage that is appropriate for their specific Antarctica adventure.
At LANDED, we do not sell insurance; however, we can help you understand the details of the policies your Antarctic travel requires.