Kuelap Ruins
While relatively few foreign visitors take time to visit northern Peru, those who do are rewarded with crowd-free access to some of the hemisphere's most important pre-Columbian constructions.
One of the most impressive is the massive hillside compound of Kuelap, constructed by the Chachapoyan Cloud People (yes, Cloud People) in 500 AD.
If Kuelap were in any other country, it would be the cover star of national tourism board brochures.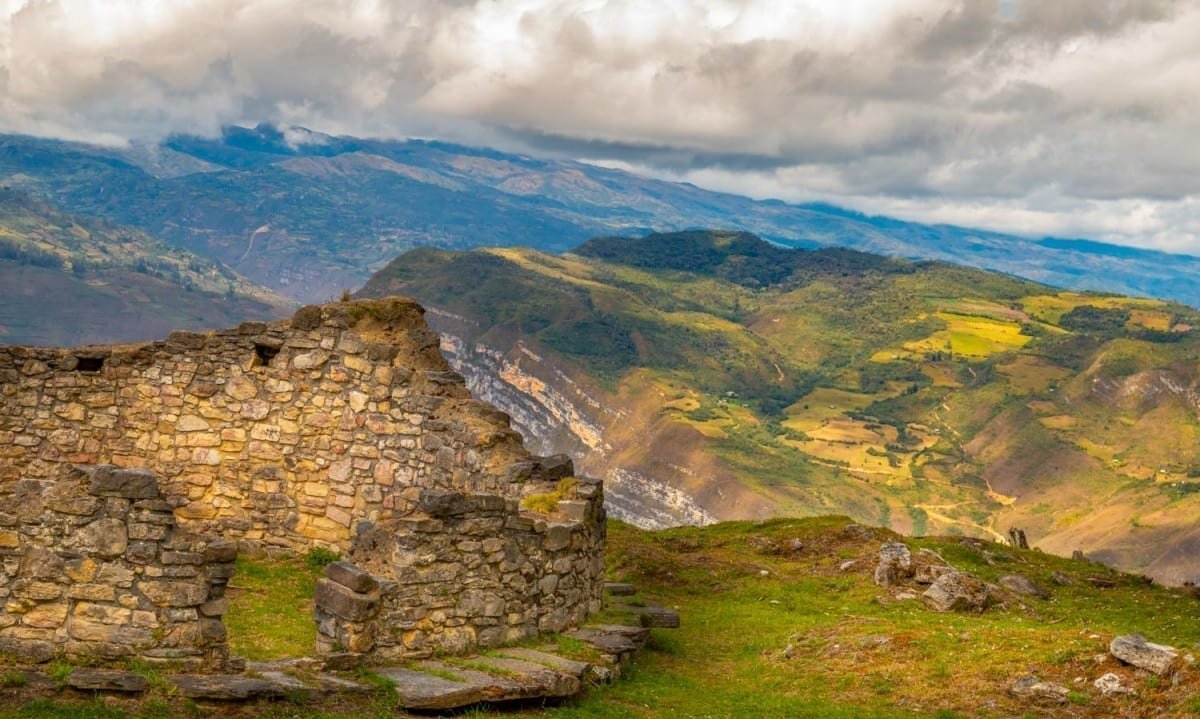 Stellar views of Maranon and Utcubamba
Situated at 9,843 feet above sea level, Kuelap provides commanding views of the Maranon and Utcubamba River valleys.
Long believed to have been a fortress, recent archeological evidence suggests it was primarily a religious and ceremonial center.
Impressive Features
The site's most impressive feature is its 2,000-foot long defensive wall, standing 20 to 40 feet high for its entire length.
Over 400 stone structures—an observatory, turrets, tombs, and storehouses—are all enclosed within.
By road, the Kuelap trailhead near the town of Tingo is approximately one hour from Chachapoyas.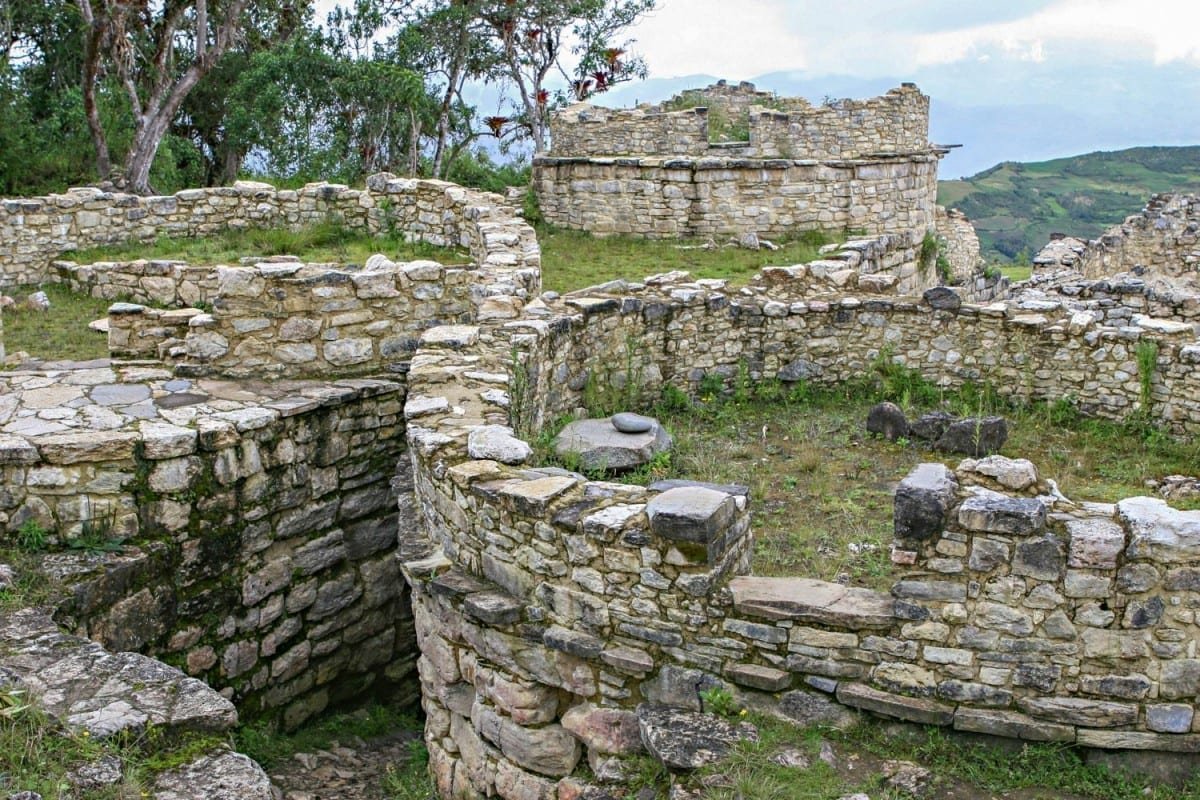 The hike itself can take five to six hours—an ascent of roughly 3,900 feet. An alternate route from the nearby town of Maria takes only two hours.
Karajia
Additional insight into Chachapoyan culture can be gained near the mountain town of Karajia, roughly two hours from Chachapoyas. From the village, a trail leads to an overlook.
Here, visitors can view nine human-shaped sarcophagi perched in a seemingly inaccessible cave in an opposing cliff face.
Some of these polychrome painted tombs tower nine feet. Two are topped with human skulls.
Burial Towers of Macro
Funerary complexes dot the Chachapoyan landscape.
The burial towers of Macro can be reached as day trip from Kuelap, and horseback tours can be arranged to the cliff-side tombs of Revash—cottage-like structures painted with bright red and white symbols.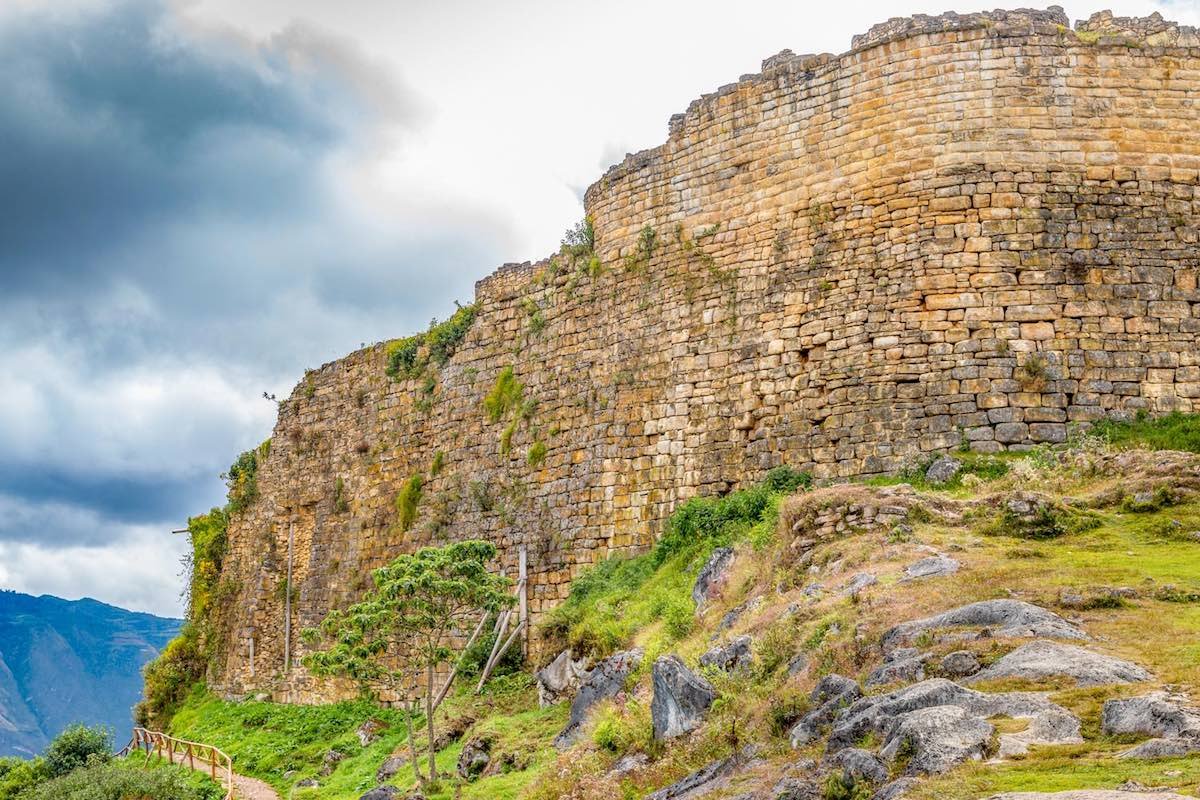 Centro Mallqui Museum
The Centro Mallqui Museum in Leymebamba, 2.5 hours from Tingo and three hours from Chachapoyas, houses one of the finest archeological assemblages in South America.
The museum's primary collection includes the contents of a group of Revash-style cliff tombs, discovered in 1997 near the Lake of the Condors.
The tomb's contents were once looted, before later being recovered. Among these items are intricate textiles, ceramics, quipus, and a temporary mausoleum holding 219 mummies.
Gotca Waterfall
Offering evidence of this area's remoteness, one of its primary attractions was unknown to the outside world until 2006.
The Gotca Waterfall is believed to be the world's third largest; its two-stage drop measures 2,528 feet.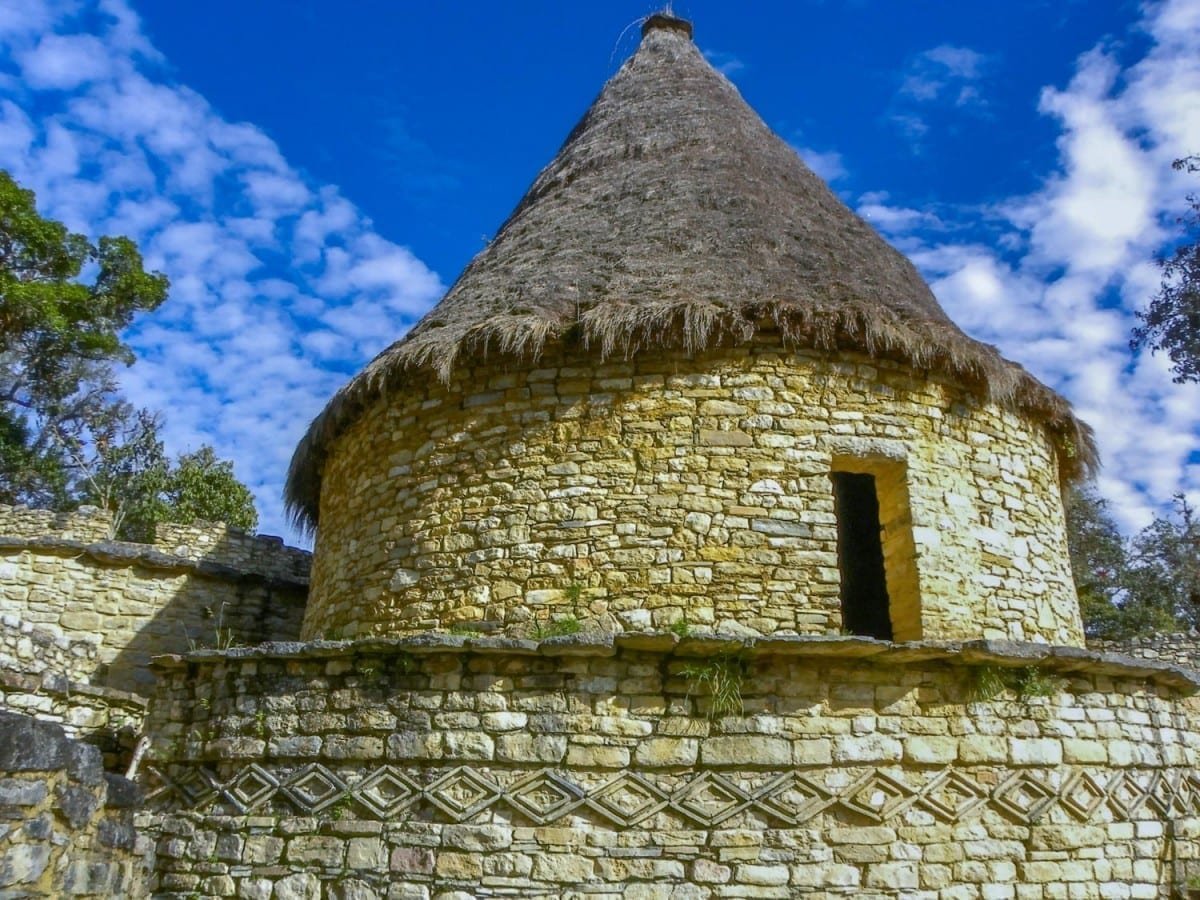 The falls are reached by a three-hour hike (each direction) through forests inhabited by woolly monkeys, toucanets and Peru's national bird: the rare and brilliantly plumed Andean Cock-of-the-Rock.
The trailhead is located just outside the village of Cocachima, roughly 27 miles from Chachapoyas.
Getting to Kuelap
Chachapoyas can be reached by air from Lima in just under two hours.
The best time to visit Chachapoyas is during the dry season, between May and September.
The trails are more manageable during the dry season. Notably, in 2016, an aerial tramway system was installed at Kuelap, improving access to the site year round.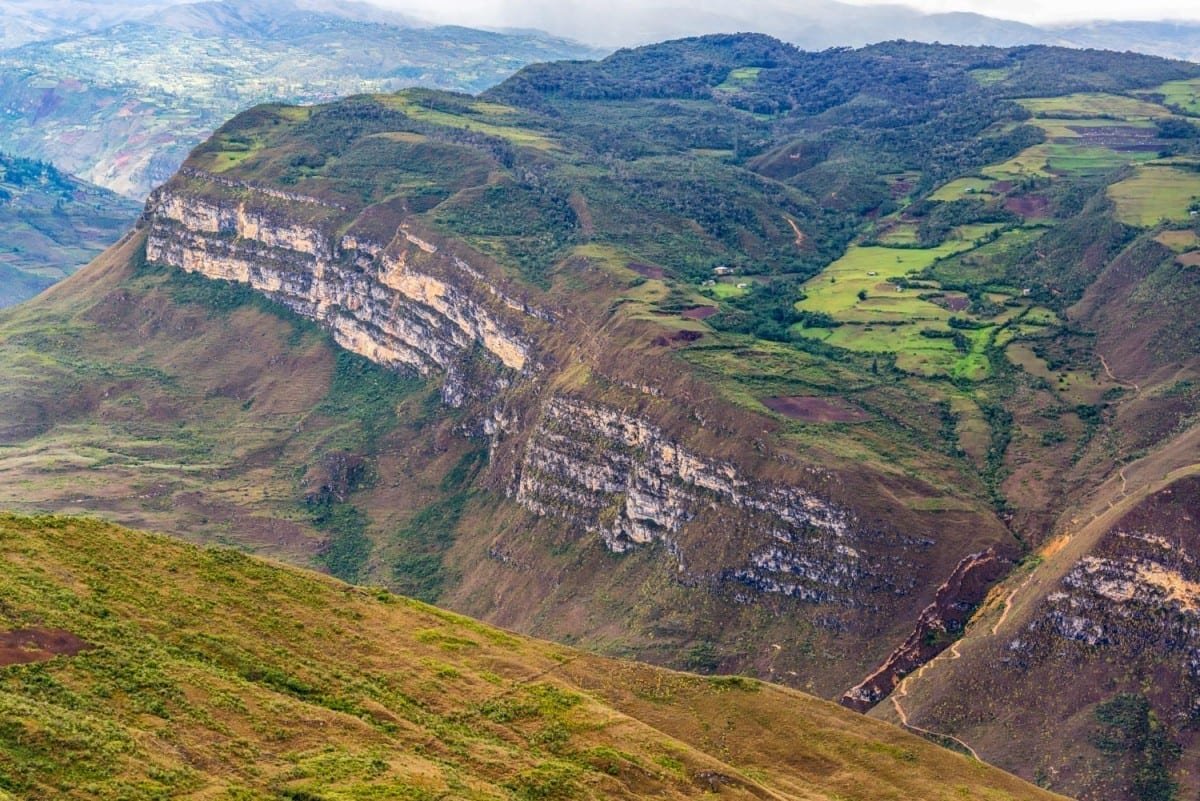 When you travel with LANDED, you'll be relaxed, prepared, and delighted. In fact, more than 90% of our business is repeat or referral. Speak with one of our expert travel planners today at 801.582.2100. Soon, you'll have LANDED.
"If a man does not keep pace with his companions, perhaps it is because he hears a different drummer. Let him step to the music which he hears, however measured or far away."
Henry David Thoreau
GO WITH LANDED.

Could not have been more pleased.  This was the trip of a lifetime for our family.  Thank you!
IF YOU LIKE TO TRAVEL.

What an amazing adventure we have had.  Many thanks to you for putting it together. The whole rhythm of the trip was perfect, and leaving one place for the next worked perfectly. This trip definitely made me want to experience other great spots in South America as the people have been wonderful and the places incredible. Wish we had a month to really explore.  Everybody in the family had a great life experience. Thanks again!
DO IT.

One of our best trips ever, made excellent by LANDED's attention to detail. When planning the trip our travel planner listened to us carefully, asked the right questions, and customized the trip to have just the right balance of adventure and city sights for us. The guides, drivers, and "handlers" were superb. The hotels were top notch. We felt relaxed and pampered all the way. Will definitely look to LANDED to plan our next trip to South America.
Absolutely amazing. Thanks again John. Carlos was the best guide I've ever had anywhere in the world. Top notch talent.
We returned yesterday from our trip and I wanted to let you know that it was absolutely amazing!  There is not a single thing on the itinerary that we would change.  The guides were knowledgeable, friendly, and prompt.  The hotels were beautiful, the food delicious and the pace of the activities was perfect for us. Thank you so much for making our trip such a fantastic experience.
In short, our trip was amazing, and, as we had hoped, the Inca civilization was fascinating to us. Thanks so much for your constant assistance and thorough planning.
The planning, service and execution of the trip was flawless – thank you for making it perfect!
LANDED's services were excellent. You were helpful and knowledgeable, making our trip a memorable one.  I will use your services in the future as I continue to explore Central & South America.
It was like being in a very well organized dream. Your patience with my questions and concerns during the planning stage was remarkable.
I've never had such great service from a tour operator. Not only were you a great help on the planning-insuring that I was staying at the right places and enjoying the type of activities we love-but the follow up was incredible. Your team checked in with us several times during the trip to confirm that everything was going well, and that the guides you assigned were satisfying us. It's one thing to get a "thank you card" or a "hope your trip was great" note after you're back, but to insure that it's going well during the trip is a welcome first! I look forward to working with you again on a another trip.
You actually got to know us, which made it possible to know just what we like. You promised the best trip ever and you kept your promise.
The entire trip was amazing. Both the hotel & restaurant recommendations were well thought out and helped us thoroughly enjoy our honeymoon.
LANDED is like the ultimate virtual guide, suggesting the high points and helping us get the most out of a week's time.
We had a great time, and didn't miss anything. We zip-lined, rafted, sailed and surfed. The contacts and drivers were professional and courteous. We don't want to be back at work. Thank you for all of the work you did to set up this trip.