SMILE. YOU'VE LANDED IN COLOMBIA.
Colombia offers the very best of South America—the essential spirit of the continent's cultures, with vast landscapes distilled and concentrated. Visitors can time travel through colonial cities, dive into world-class outdoor adventure, or lose their cares in the sand and surf.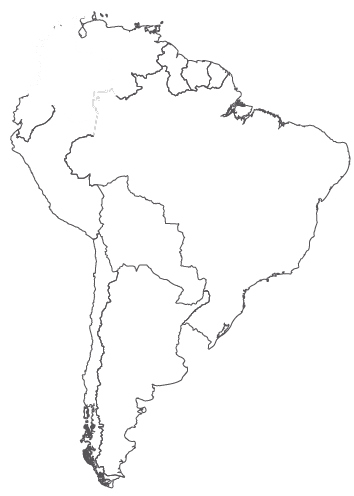 Capital
Bogotá
Language
Spanish
Currency
Colombian Peso
Read
One Hundred Years of Solitude
Taste
Arepas
Sip
Coffee or Guanabana
Experience
Dancing the Night Away in Cali
Long prized for its gold and emeralds, this land is also adorned with giant water lilies, great green macaws, shimmering glaciers, and sparkling shores. Here, passion for life is celebrated perpetually though cuisine, music, sports, and spontaneous generosity. A visit to Colombia will forever alter your way of thinking.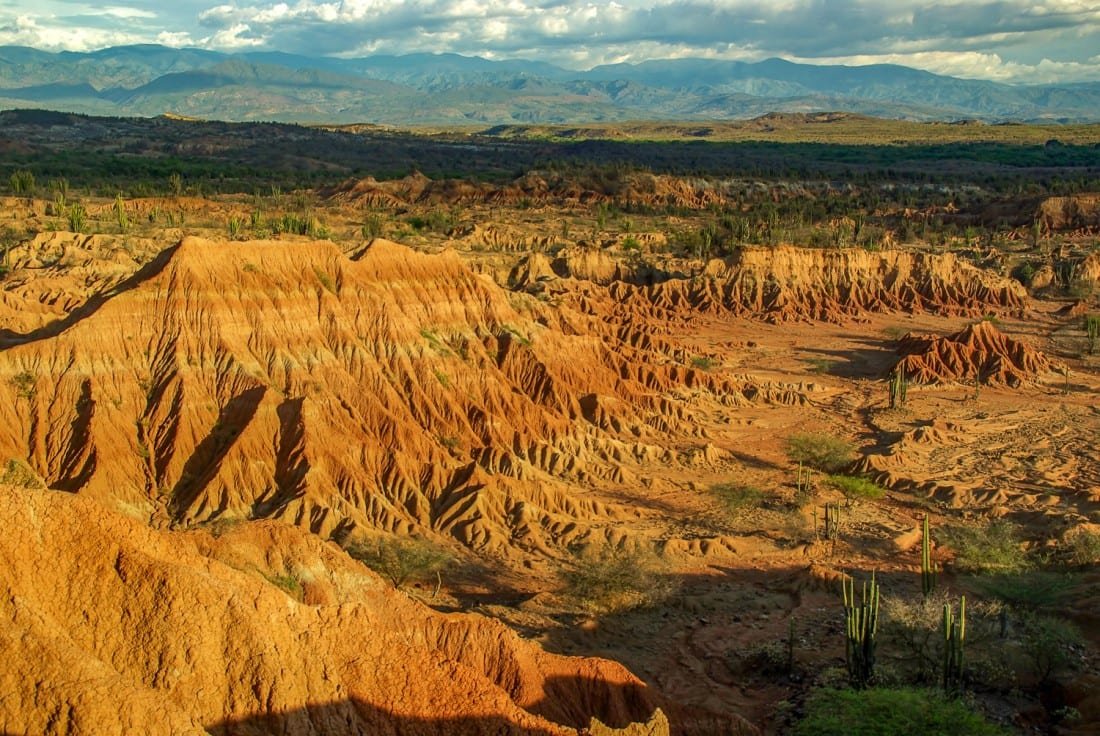 Colombia sits at the junction of Central and South America—a location symbolic both of the nation's cultural and geographic confluences. Its territory is bordered to the north by the Caribbean Sea, with the Panamanian forest and Pacific coast marking its east. In the west, you'll find the grasslands of Venezuela and Amazon Basin of Brazil.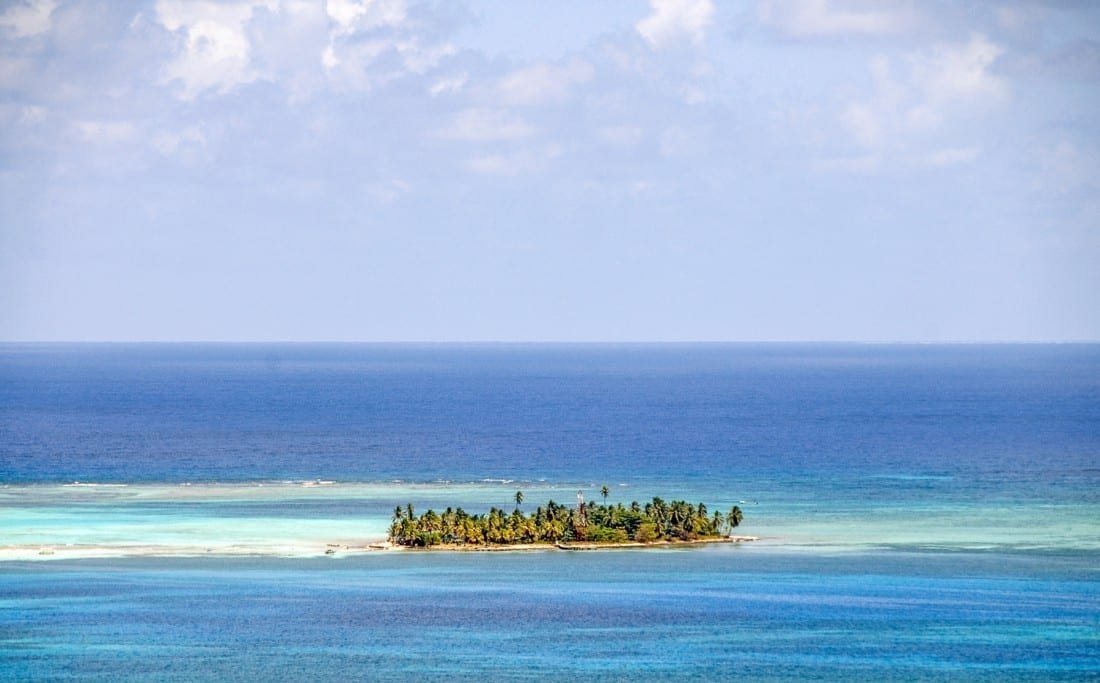 Last, but certainly not least, Southern Colombia is home to the majestic Andes and lowland jungles of Ecuador and Peru. In its interior, three majestic mountain ranges are traversed by winding roads, connecting vastly-diverse cities, races, and cultures.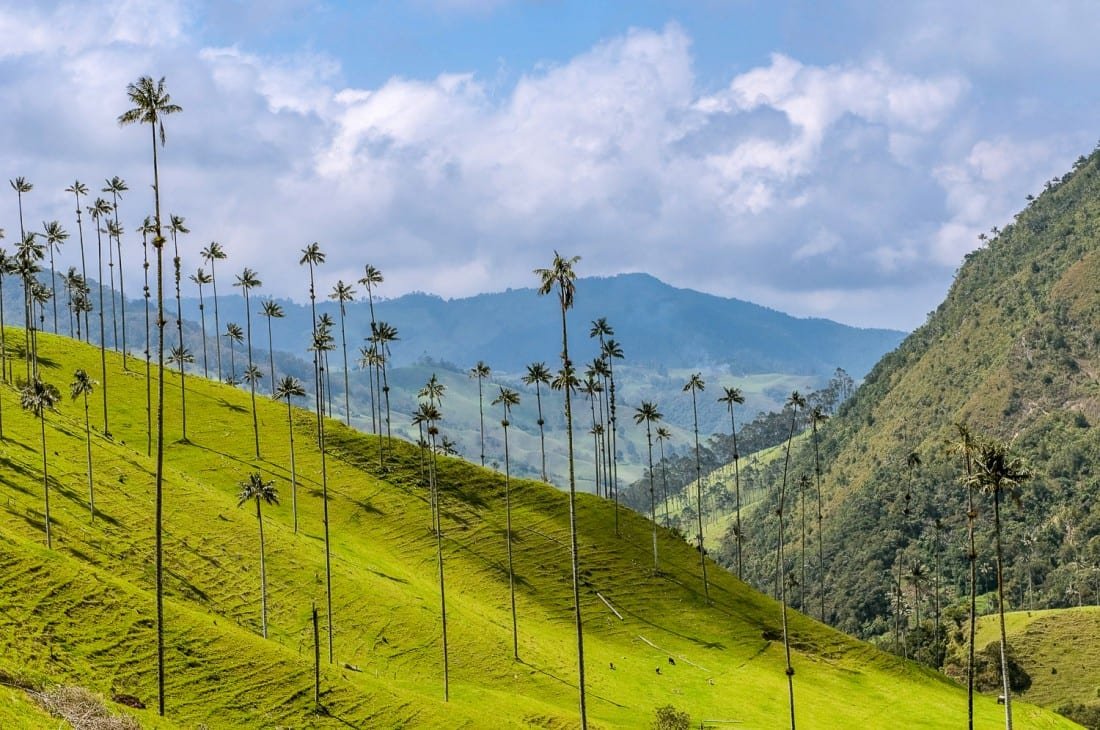 The first settlers arrived in Colombia over 12,000 years ago. Subsequent civilizations erected complex cities near present-day San Agustín and Tayrona, in both the first and eleventh centuries. By the time the Spanish arrived, the Muisca Confederation had a population of over 600,000—making it the third-largest New World culture in existence. Today, indigenous communities including the Kanzá, Cubeos, Wayuu, and Arhuacos hold ancient traditions intact.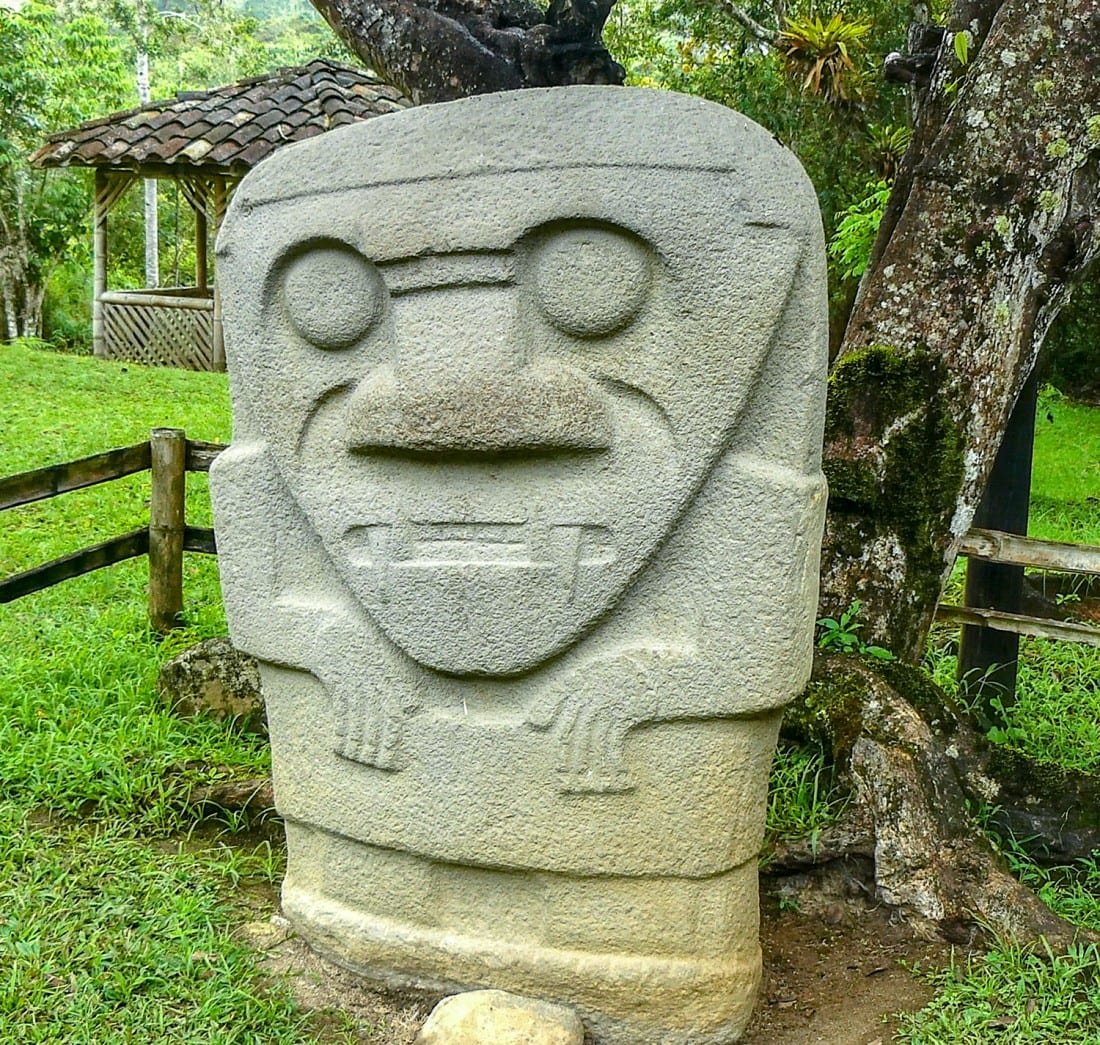 As one of the New World's earliest European settlement sites, Colombia is also home to a wealth of colonial history and architecture. Early explorers such as Alonso de Ojeda arrived here at the dawn of the 16th century, in search of El Dorado. Successive waves of European settlement took hold on the Caribbean Coast throughout the 1530s, subsequently expanding inland. These colonial cities are now yours to enjoy. Lovingly preserved Spanish fortresses, palaces, and churches can be found throughout Cartagena, Mompox, Girón, and Bogota.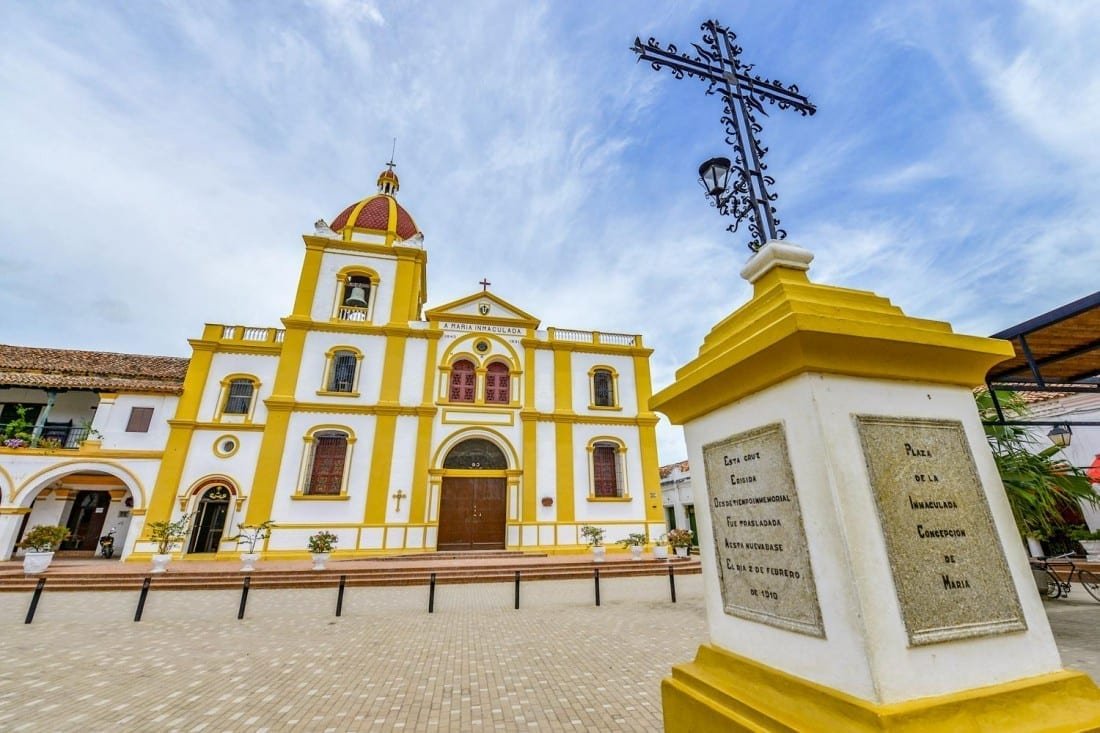 Colombia's legendary wealth extends well beyond city limits–its biodiversity is among the highest on earth. No other country is richer in avian diversity. More than 1,800 bird species have been identified here, 70% of which are concentrated in the Andean cloud forest. Off the Pacific Coast, migrating Humpback whales breach spectacularly from June to October. In the country's southeast, visitors to Amazon Basin lodges can observe monkeys, jaguars, and pink river dolphins in their lush, natural habitat.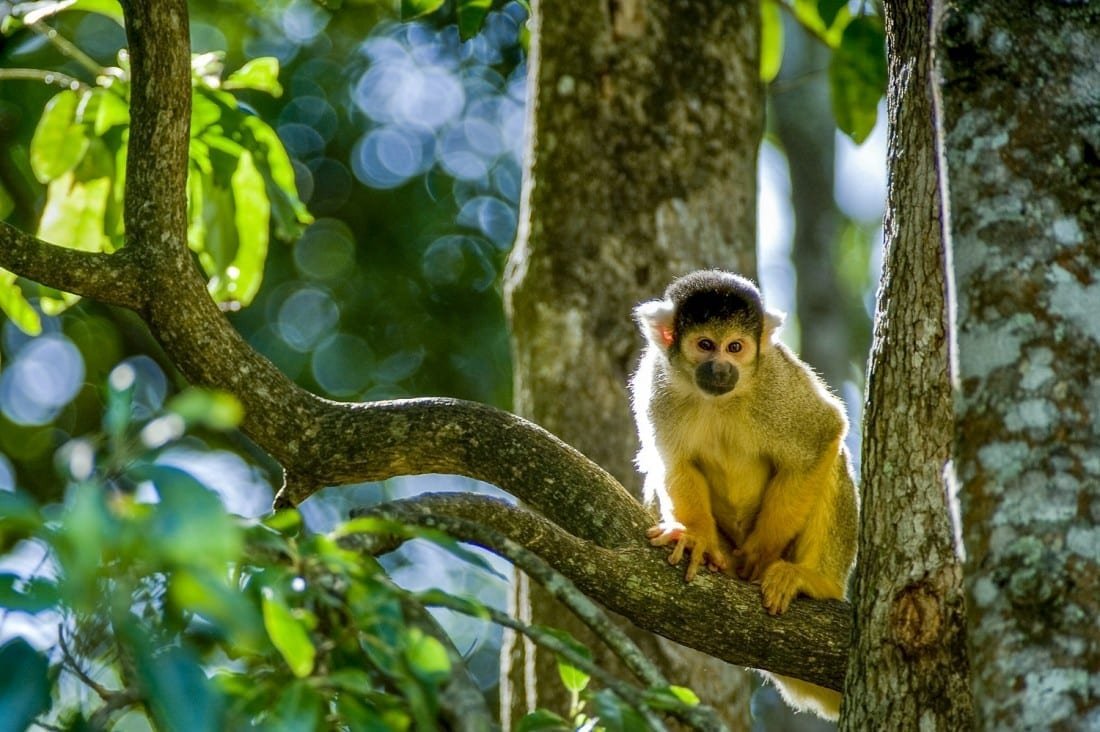 Its equatorial climate renders Colombia a year-round destination. Unbeknownst to some, Colombia is quite convenient to the continental United States. Direct flights are available to Bogotá from Miami (3.5 hours), Houston (5 hours), New York (6 hours), and Los Angeles (7 hours). Direct flights can also be arranged from Miami to
Cartagena

, with a flying time of only 2.5 hours.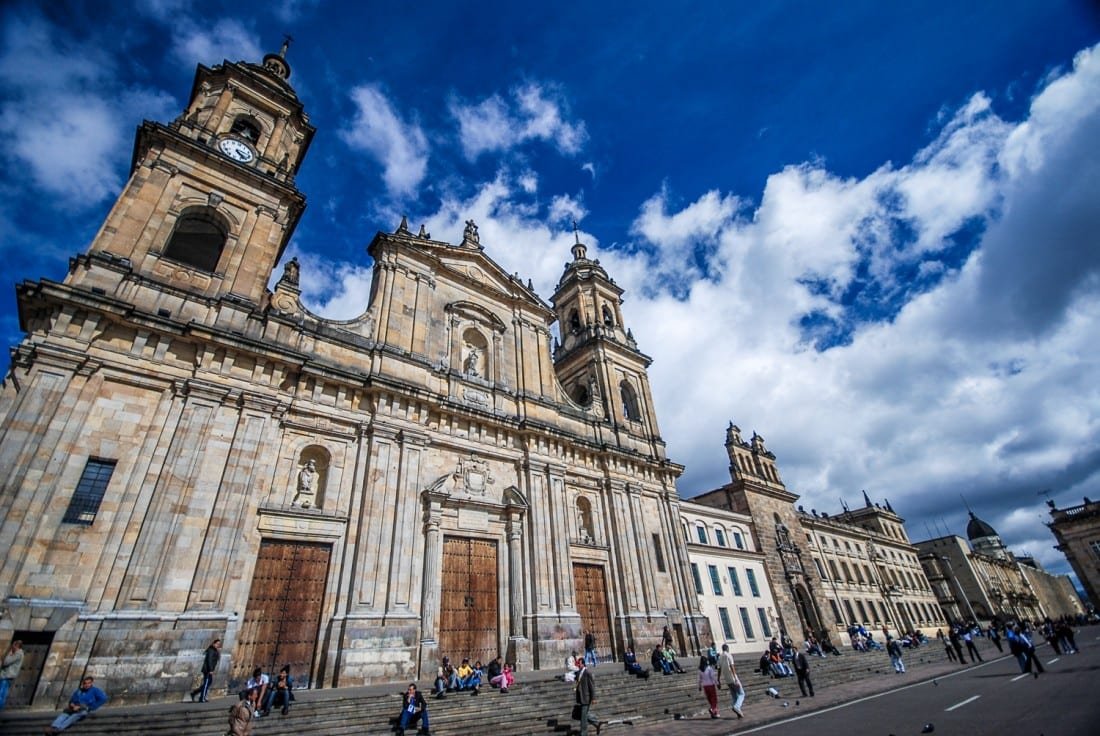 "It is not true that people stop pursuing dreams because they grow old, they grow old because they stop pursuing dreams." – Gabriel Garcia Marquez
Vacations to Colombia are easily combined with trips to Panama, Ecuador (including the Galapagos), and Peru. LANDED arranges personalized travel in Colombia and throughout South America and Central America. We organize luxury accommodation, private transportation, and tours with expert guides. Speak with a travel planner today at 801.582.2100. We'll take care of the details.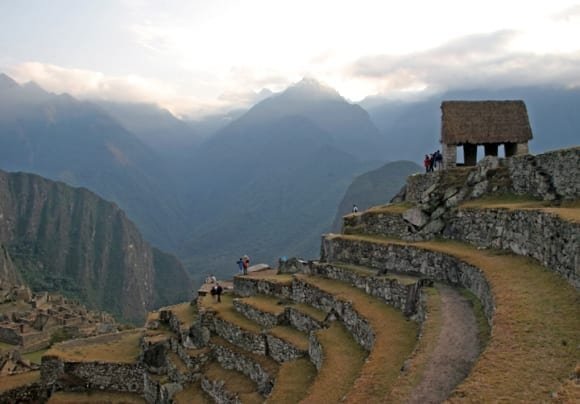 First light at Machu Picchu is an unforgettable experience. At dawn, the site is often concealed by low clouds. As sun rises, the mists slowly dissipate to reveal walls and plazas—first in glimpses, then in majesty.
PERFECT

Could not have been more pleased.  This was the trip of a lifetime for our family.  Thank you!
GO WITH LANDED

If you're planning to travel, go with LANDED. You won't be disappointed.
AMAZING ADVENTURE

The whole rhythm of the trip was perfect, and leaving one place for the next worked perfectly. This trip definitely made me want to experience other great spots in South America.
TRIP OF A LIFETIME

The locations were amazing. Your on-the-ground team was fantastic–knowledgeable and accommodating. Beautifully organized.
ABSOLUTELY AMAZING

The best guide I've ever had anywhere in the world. Top notch talent.
GREAT SERVICE

You were a great help in planning–ensuring that I was staying at the right places and enjoying the type of activities we love–and the follow up was incredible.
YOU GOT TO KNOW US

Exactly the bonding and sharing experience we'd hoped for. The rhythm, variety, and tone was spot on. With effective listening skills, you built a good picture of what we wanted–more complicated than "just" luxury. The result was a great trip, one made just for us.
BEST EVER

Excellent attention to detail. You listened carefully, asked the right questions, and customized with just the right balance. Superb guides. We felt relaxed and pampered all the way. You'll plan our next trip.
FANTASTIC EXPERIENCE

Not a single thing on the itinerary that we would change.  The guides were knowledgeable, friendly, and prompt.  The hotels were beautiful, the food delicious and the pace of the activities was perfect for us.
DO IT!

In short, our trip was amazing. Thanks so much for your constant assistance and thorough planning.
PERFECT

The planning, service and execution of the trip was flawless – thank you!
EXCELLENT

LANDED was helpful and knowledgeable, making our trip a memorable one.  I will use your services in the future as I continue to explore Central & South America.
A VERY WELL ORGANIZED DREAM

Your patience with my questions and concerns during the planning stage was remarkable.
THANK YOU

You actually got to know us, which made it possible to know just what we like. You promised the best trip ever and you kept your promise.
ENTIRELY AMAZING

Your recommendations were well thought out. We thoroughly enjoyed our honeymoon. Thank you!
THE ULTIMATE GUIDE

LANDED is the ultimate. You helped us make the most out of a week's time.
DIDN'T MISS A THING

We zip-lined, rafted, sailed, and surfed. The contacts were professional and courteous. We don't want to be back at work. Thank you for all of the work you did to set up this trip.