Cayes & Atolls of Belize
The Belize Barrier Reef is the southern portion of the Mesoamerican Barrier Reef, the longest reef system in the Western Hemisphere.
The Belizean section extends 186 miles north to south, protecting Belize's Caribbean Coast from high waves.
While the reef is largely submerged, numerous cayes and atolls break the surface.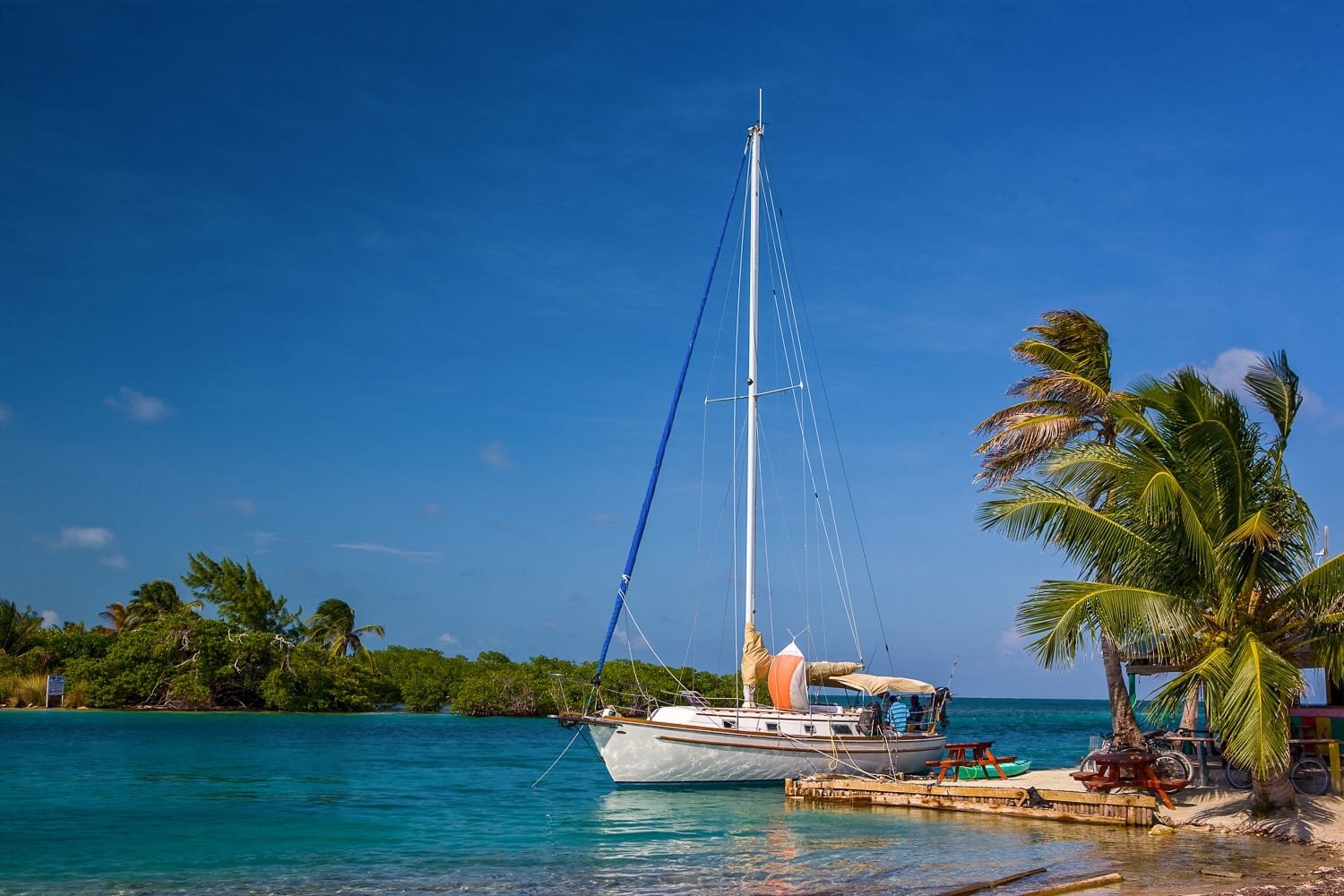 A caye (pronounced "key") is a low-elevation island formed on the surface of a coral reef.
Belize is home to dozens of cayes and three major atolls–coral islands encircling lagoons. Among the most famous cayes and atolls are:
Caye Caulker
Caye Caulker, 20 miles northeast of Belize City and 10 miles south of Ambergris, is a narrow island ringed with mangroves and a thin strip of gleaming sand.
Caye Caulker's only town, located on the southern half of the island, offers basic accommodation and diving tours.
Multi-day sailing charters are also available.
Scuba Diving Expeditions
Near the island, you can dive among shipwrecks, sponge gardens, and coral caves.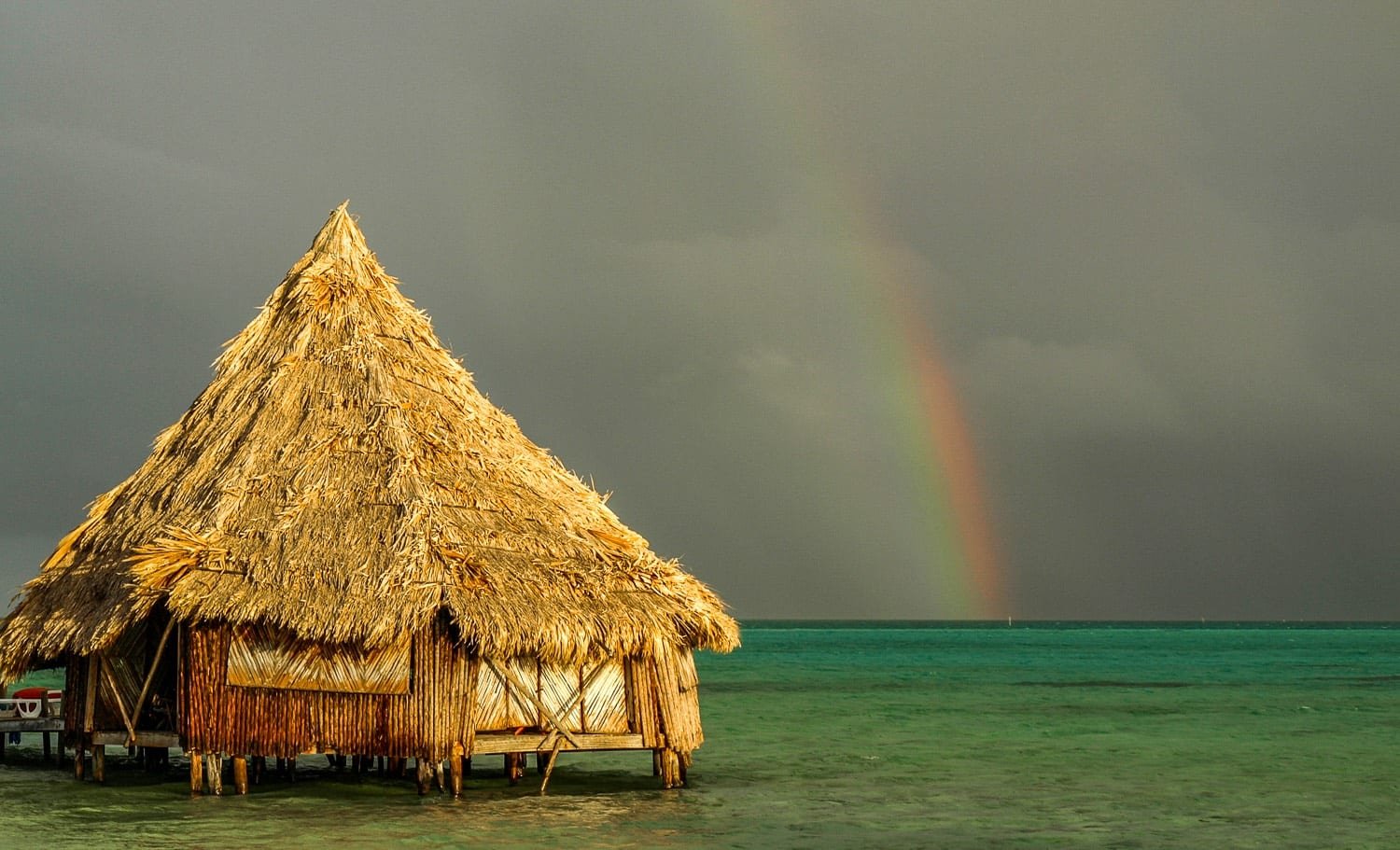 Day trips are also available to the Lighthouse Reef (site of the Great Blue Hole) and Turneffe atolls.
Flights between Caye Caulker and Belize City or Ambergris are available.
Glover's Reef Atoll
Glover's Reef Atoll, 45 miles west of the mainland, this is the most remote Belizean atoll.
It's also a national marine reserve and a UNESCO World Heritage Site.
The atoll's central lagoon is famous for its wall dive sites—nearly fifty miles of them ranging in depth from 25 to 2,700 feet.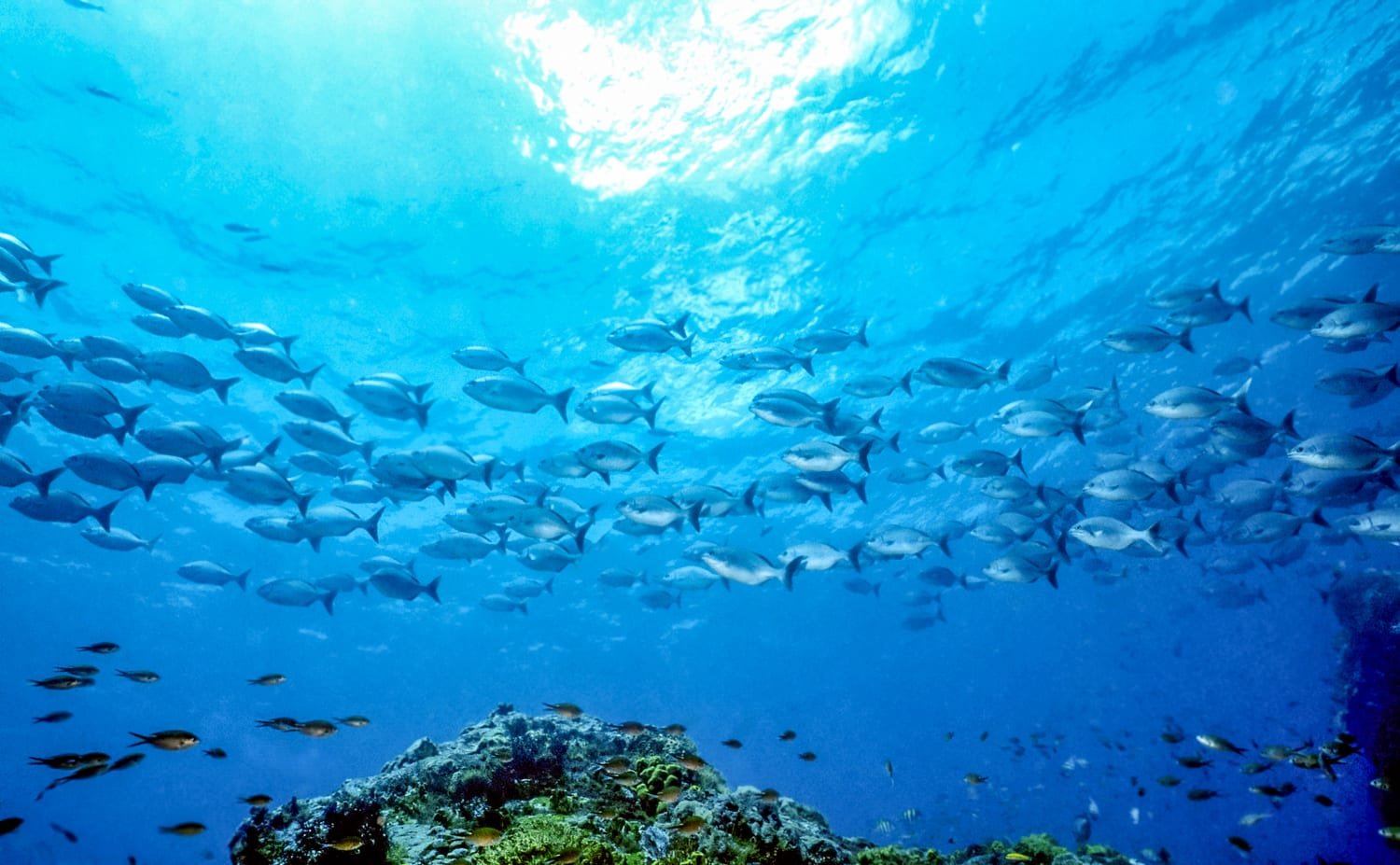 Its 700 patch reefs offer snorkelers the chance to swim among coral gardens with sea turtles.
Laughing Bird Caye
Located 11 miles east of Placencia, Laughing Bird Caye National Park takes its name from the Laughing Gulls (Larus artricilla) that used to nest here.
This caye is part of an elongated ridge of reef known as a faro ("fah-ro") or shelf atoll.
The west or lagoon side of Laughing Bird Faro contains colonies of lettuce, boulder star, and fire coral; sponges; and sea stars.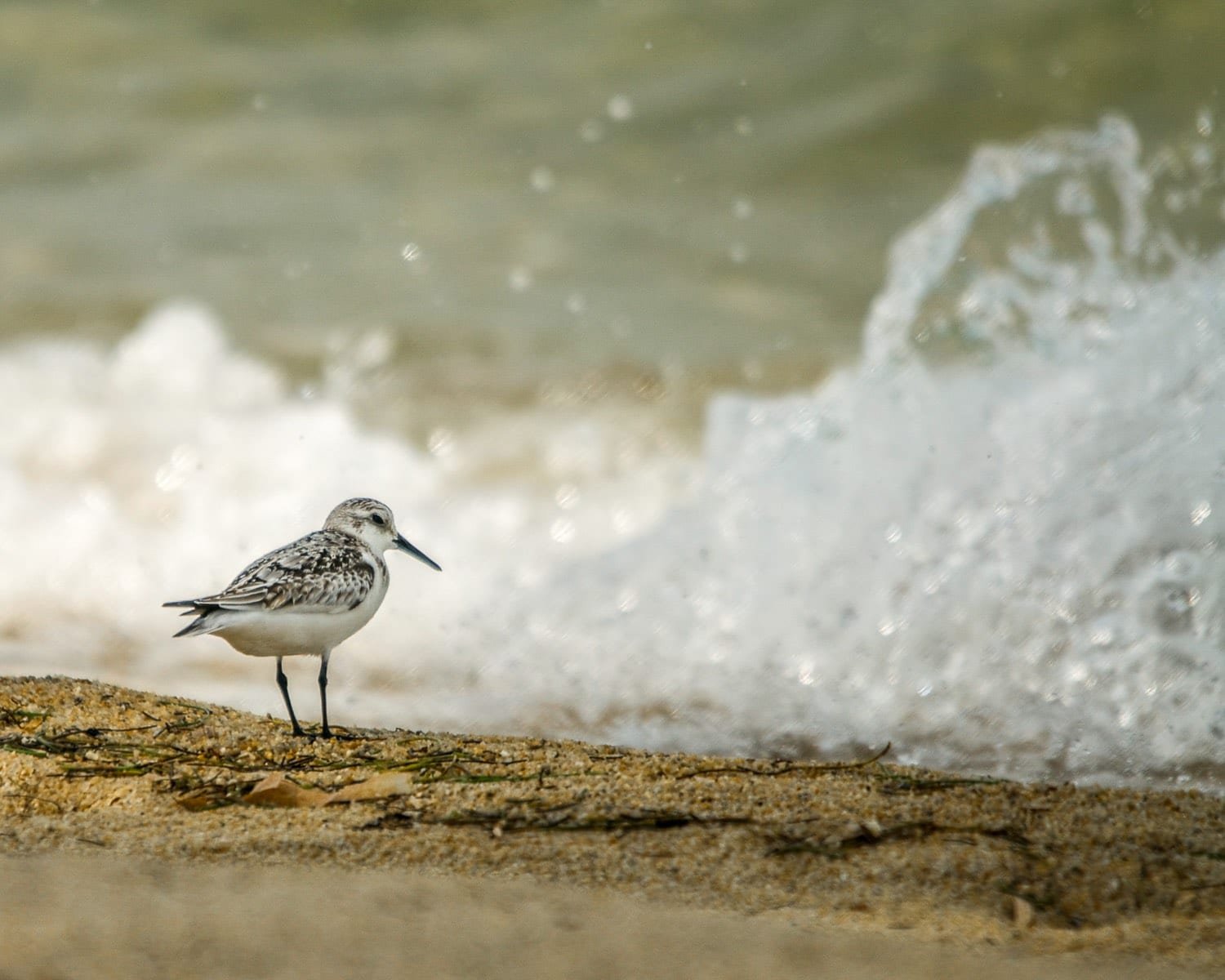 Here you can dive and snorkel with angelfish, bottle-nosed dolphins, and trumpet fish.
Turneffe
Turneffe is the largest of Belize's three atolls.
Divers are drawn here by steep walls, numerous caves and the wreck of the Sayonara.
Sportfishing is an added attraction, with flats fishing for permit, tarpon, snook, and bonefish.
Lighthouse Reef Atoll
Twelve miles east of Turneffe (62 miles from Belize City), sits the majestic Lighthouse Reef Atoll, one of the world's top dive sites.
The atoll contains approximately fifty miles of wall and reef diving, with crystal clear visibility.
The Great Blue Hole, near the center of the atoll, is a collapsed limestone cave nearly 1,000 feet across and 410 feet deep.
Here you can dive with giant groupers and several species of shark.
Half Moon Caye
Half Moon Caye National Monument, at the southeast end of Lighthouse Reef Atoll, is a spectacular wall dive site.
This caye is also a nesting ground for the Red-footed Booby (Sula sula) and the Magnificent Frigatebird (Fregata magnificens).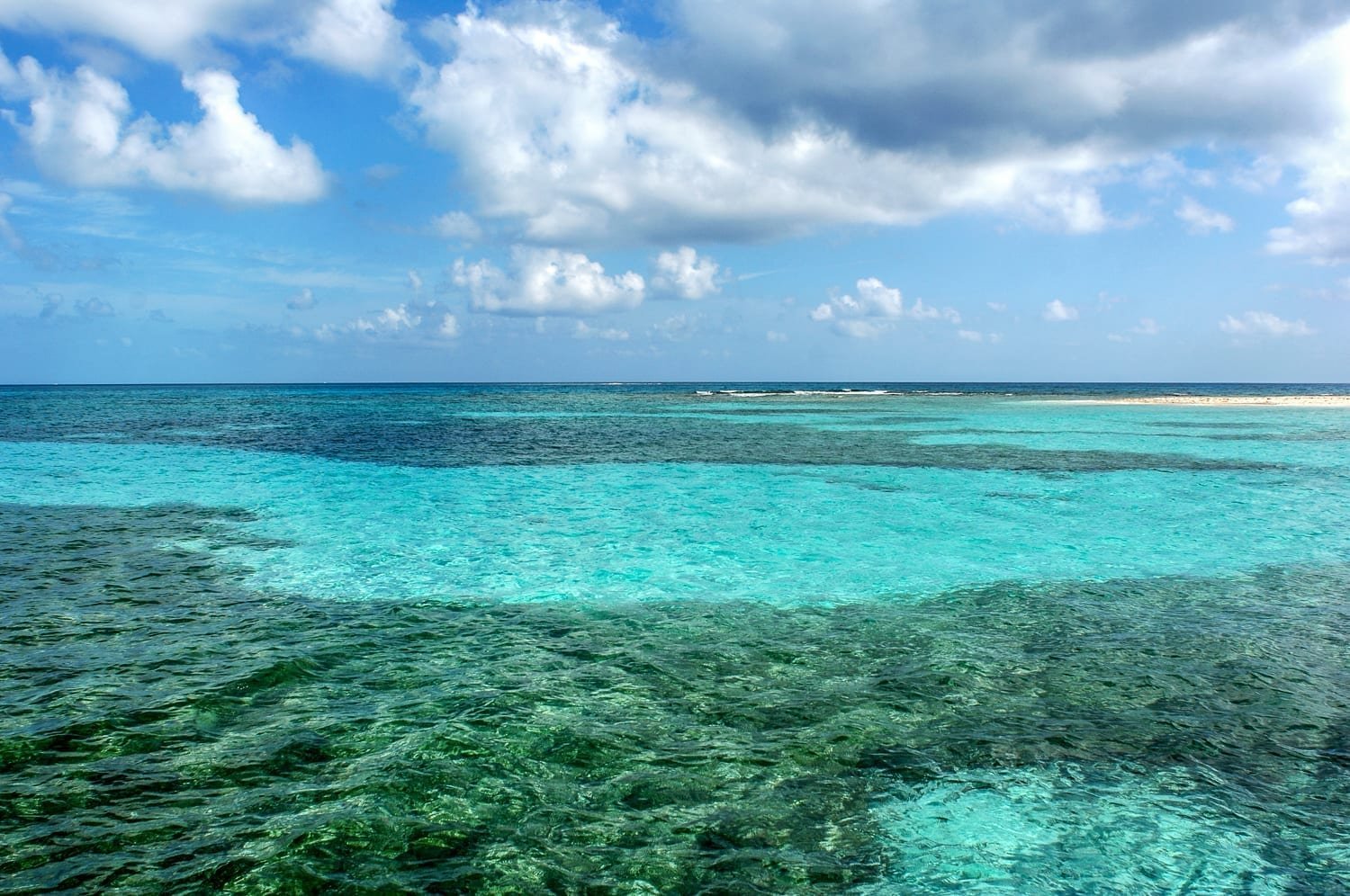 Hawksbill (Eretmochelys imbricata) and Loggerhead turtles (Caretta caretta) lay their eggs on the cay's beaches.
South Water Caye
Just north of Laughing Bird, the enormous South Water Caye Marine Reserve protects numerous cayes, including:
Carrie Bow
Man-O-War
Tobacco
Wee Wee
South Water Caye also features numerous seagrass beds, shallow coral reefs, and vertical walls.
Sea turtles and eagle rays are common here. Harlequin bass, barracuda, moray eels, and dolphins can also be observed.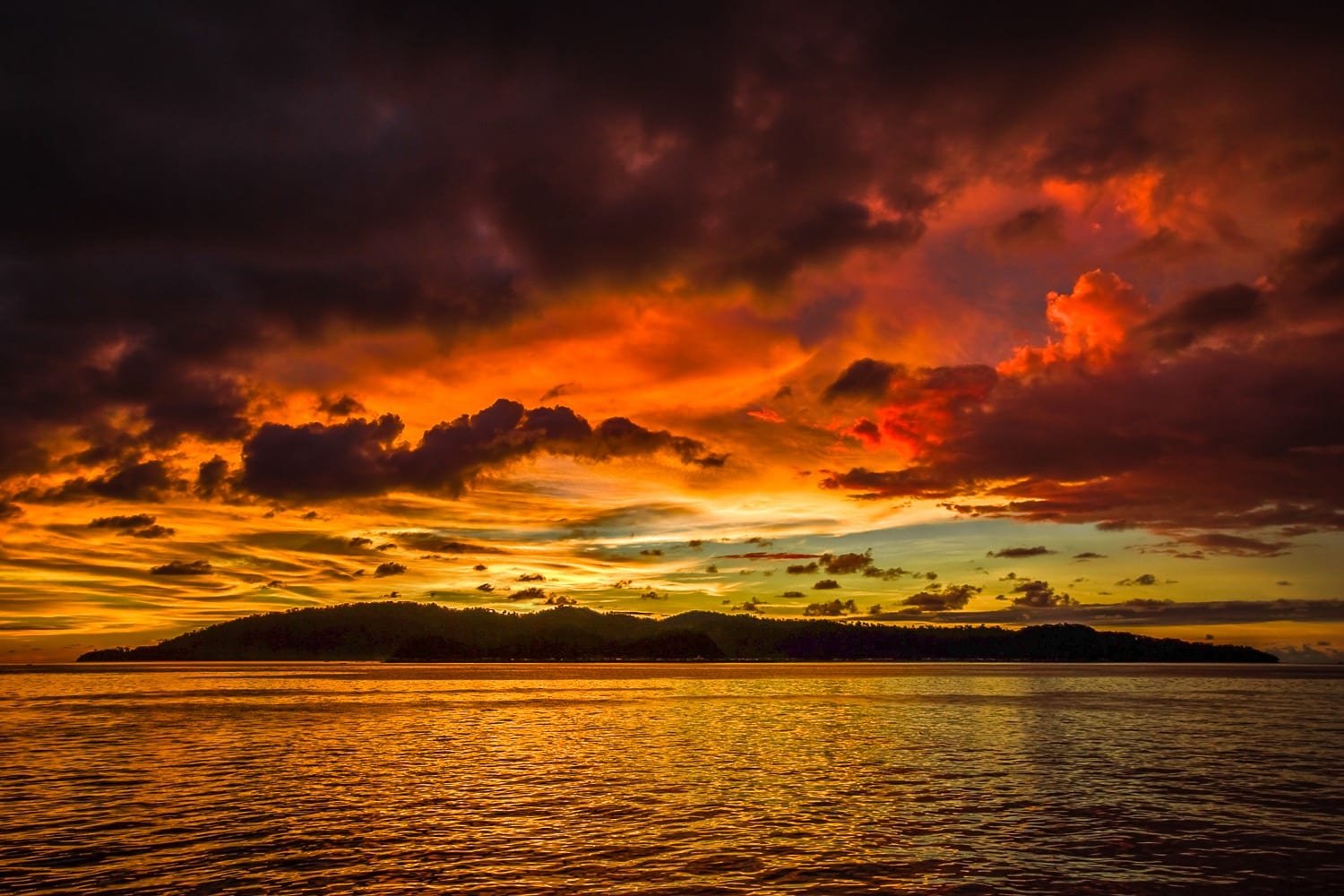 LANDED provides personalized, custom travel within Central America, South America, and the Antarctic. We'll create a unique itinerary plan tailored to your interests and dreams. Experience the trip of a lifetime. Speak with one of our expert travel planners today at 801.582.2100.
"Never a ship sails out of the bay but carries my heart as a stowaway."
Roselle Mercier Montgomery