Panama's Pacific Beaches
About an hour southwest of Panama City, the Interamerican Highway arcs toward the Pacific Coast, allowing easy access to a forty-mile stretch of getaway beaches.
Here you'll find oceanfront resorts, surf breaks, and wide stretches of sandy solitude.
The town of Bejuco marks the exit of the narrow Chame Peninsula.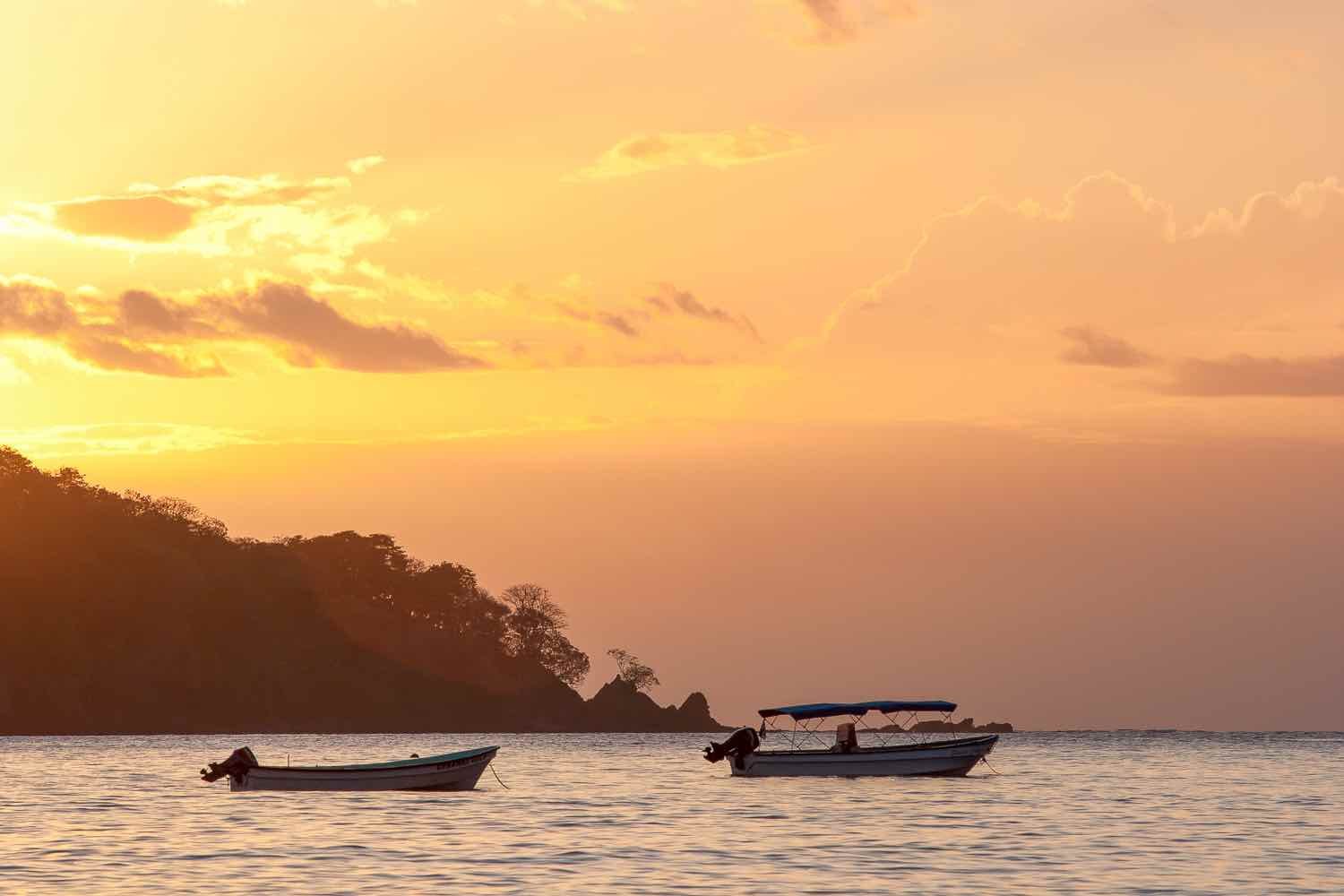 Punta Chame
Accessed by a long-awaited paved road, this area curves northeast for 22 miles. To the north, mangroves shelter herons, egrets, and pelicans.
On its Pacific side, the peninsula's pale sand beaches are ideal for sailing and kite surfing.
Punta Chame, the fishing village located at the tip, is becoming a preferred vacation destination.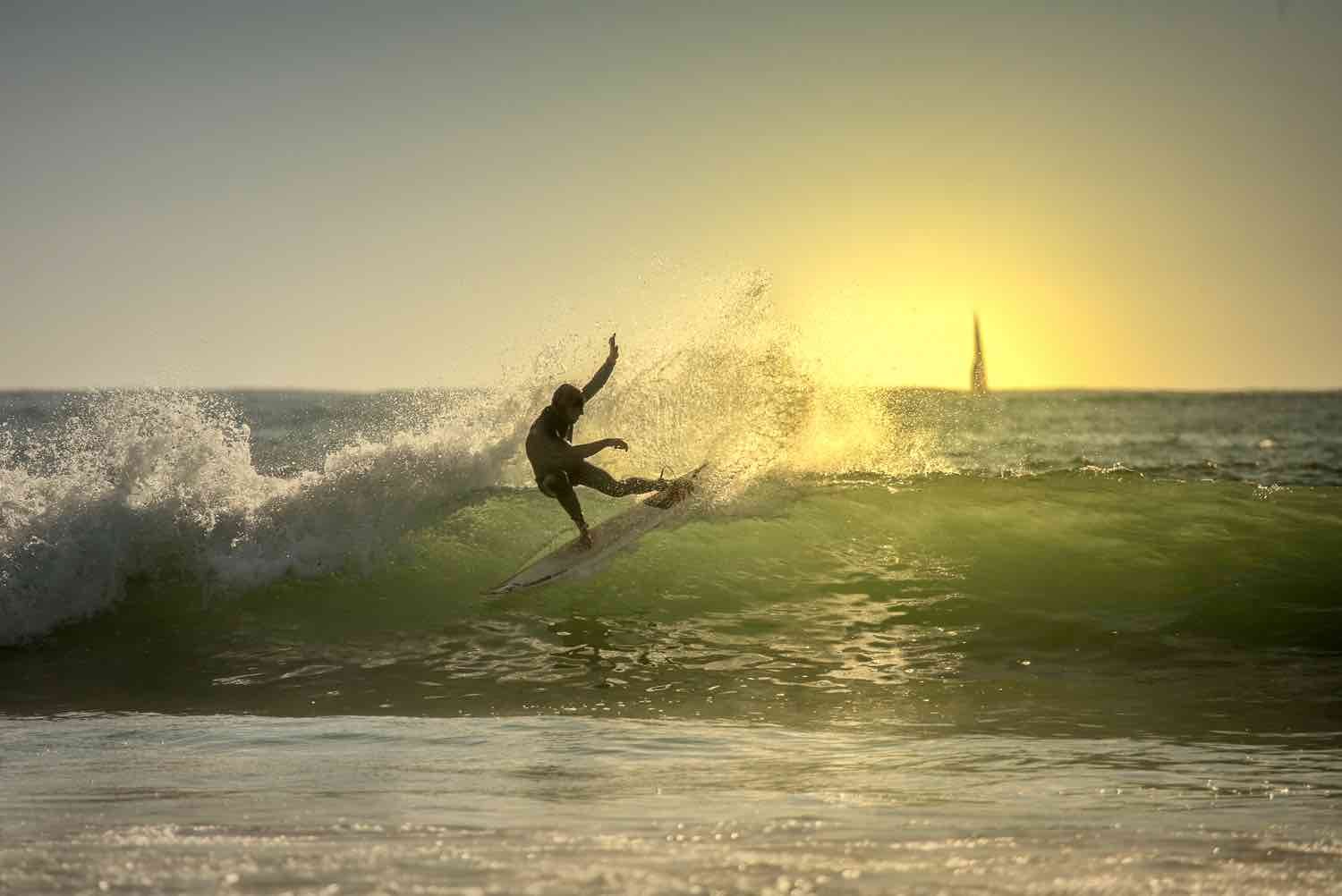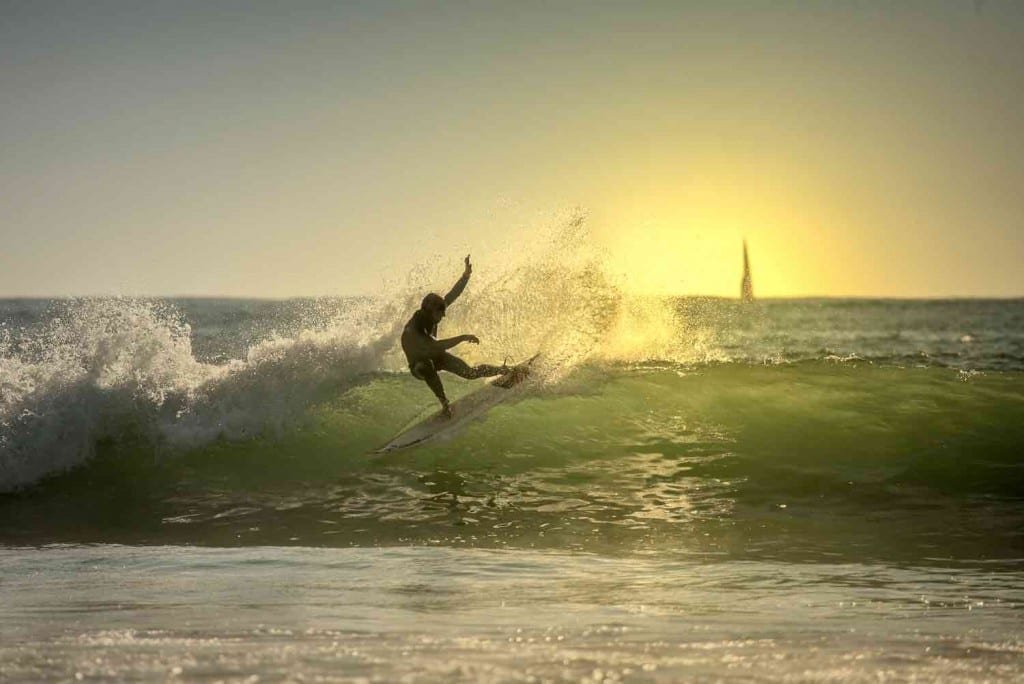 Playa Gorgona & Playa Coronado
Continuing southwest along the Interamericana, you'll find the next two major beaches.
Playa Gorgona (black sand) and its neighbor, Playa Coronado (marbled grey-brown sand), are located around 50 miles from Panama City.
Gorgona's principal attraction is the Malibu surf break.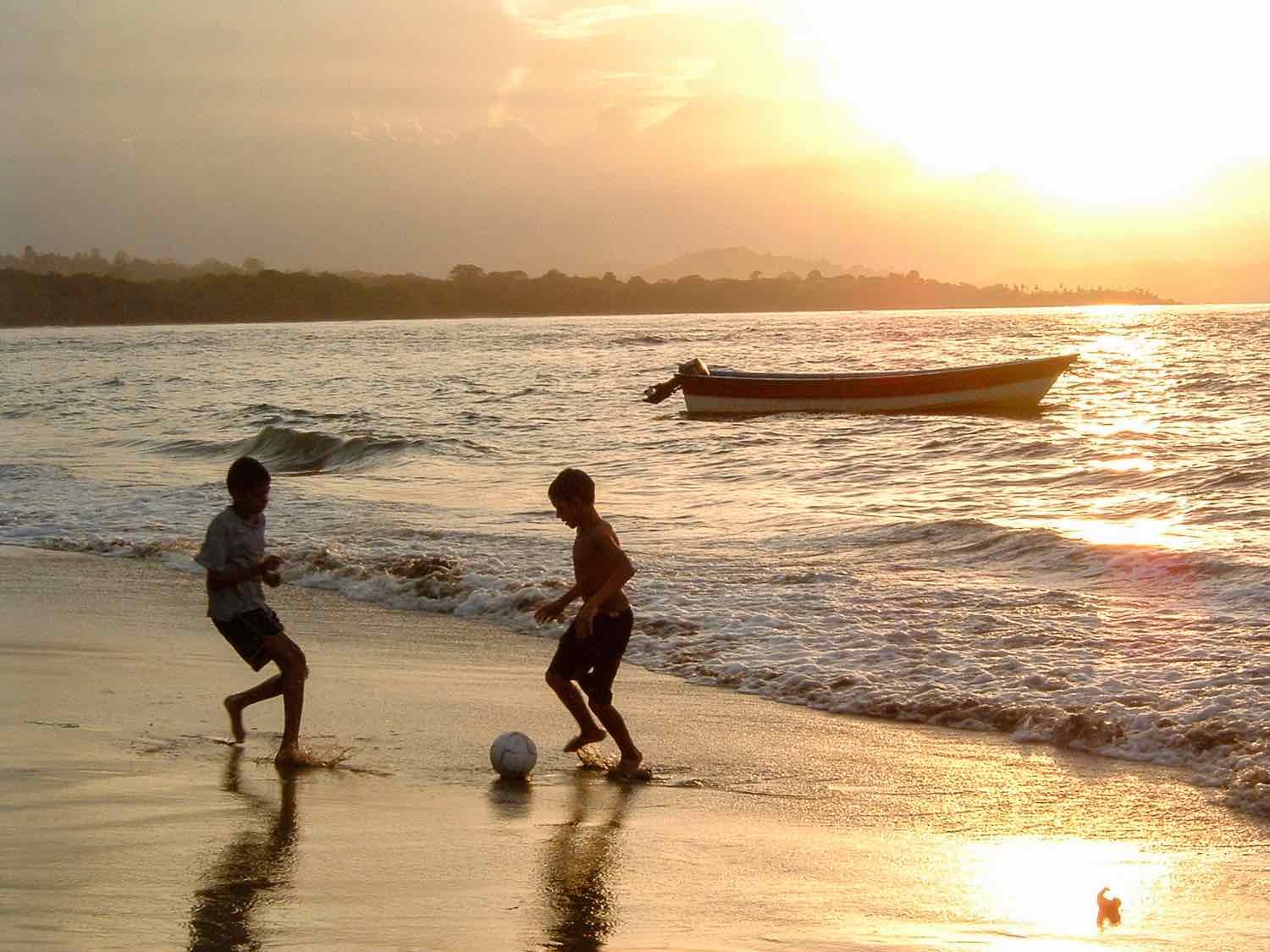 Coronado
To the southwest sits Coronado, one of the country's earliest beach destinations.
Wealthy Panama City residents vacationed here for decades, before it was ever known to the outside world.
Although busy on weekends and holidays, the beach and golf resorts are uncrowded mid-week.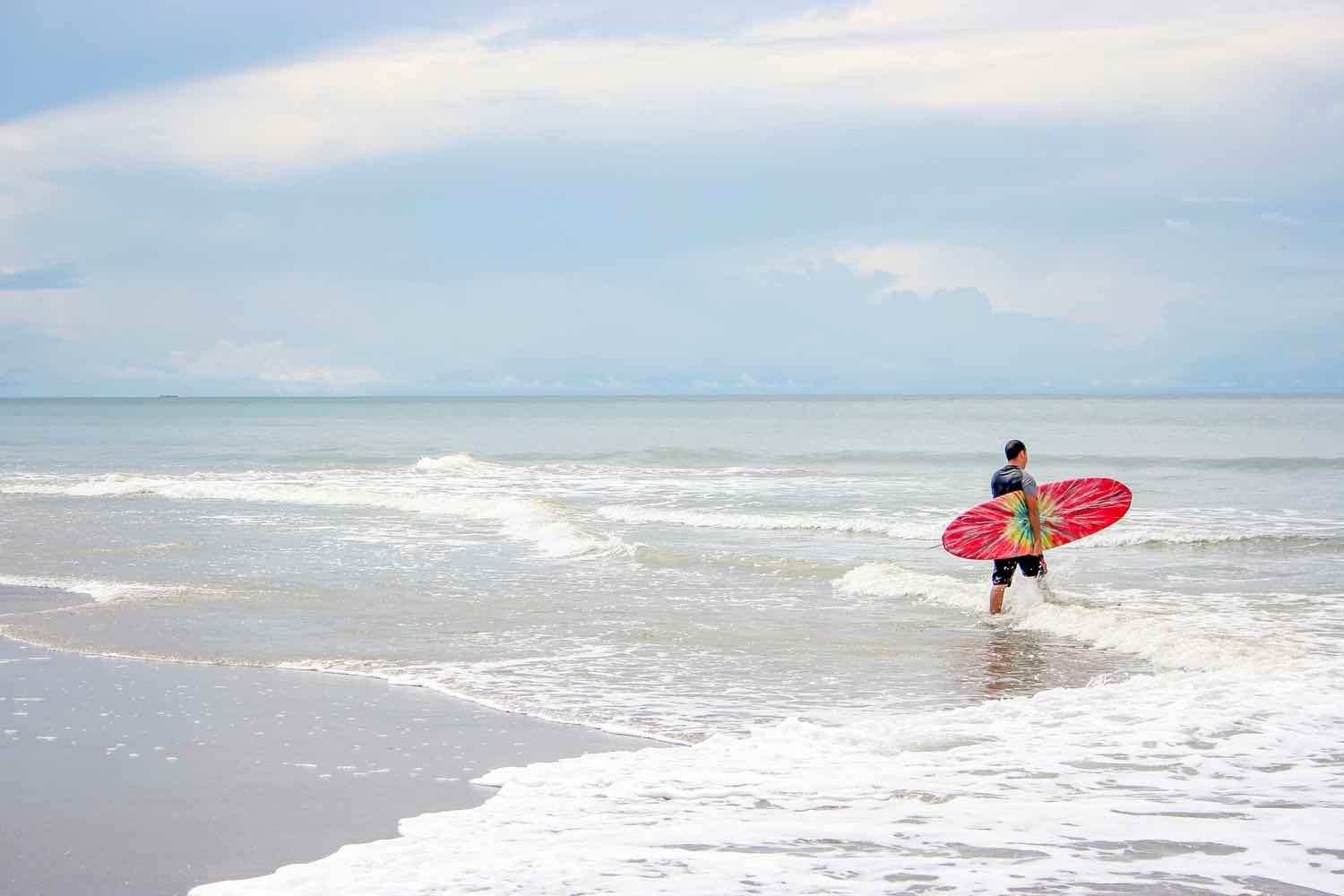 El Palmar, Santa Clara & Farallón
Playa El Palmar, located eight miles southwest of Coronado near the town of San Carlos, is the site of two popular surf breaks, each offering swells up to six feet.
Playa Rio Mar and Playa Corona, the next two surf beaches, are better suited for beginners.
Playa Santa Clara, 68 miles from the capital, is perhaps the prettiest beach in the area—a wide strip of pale sand, backed by palms.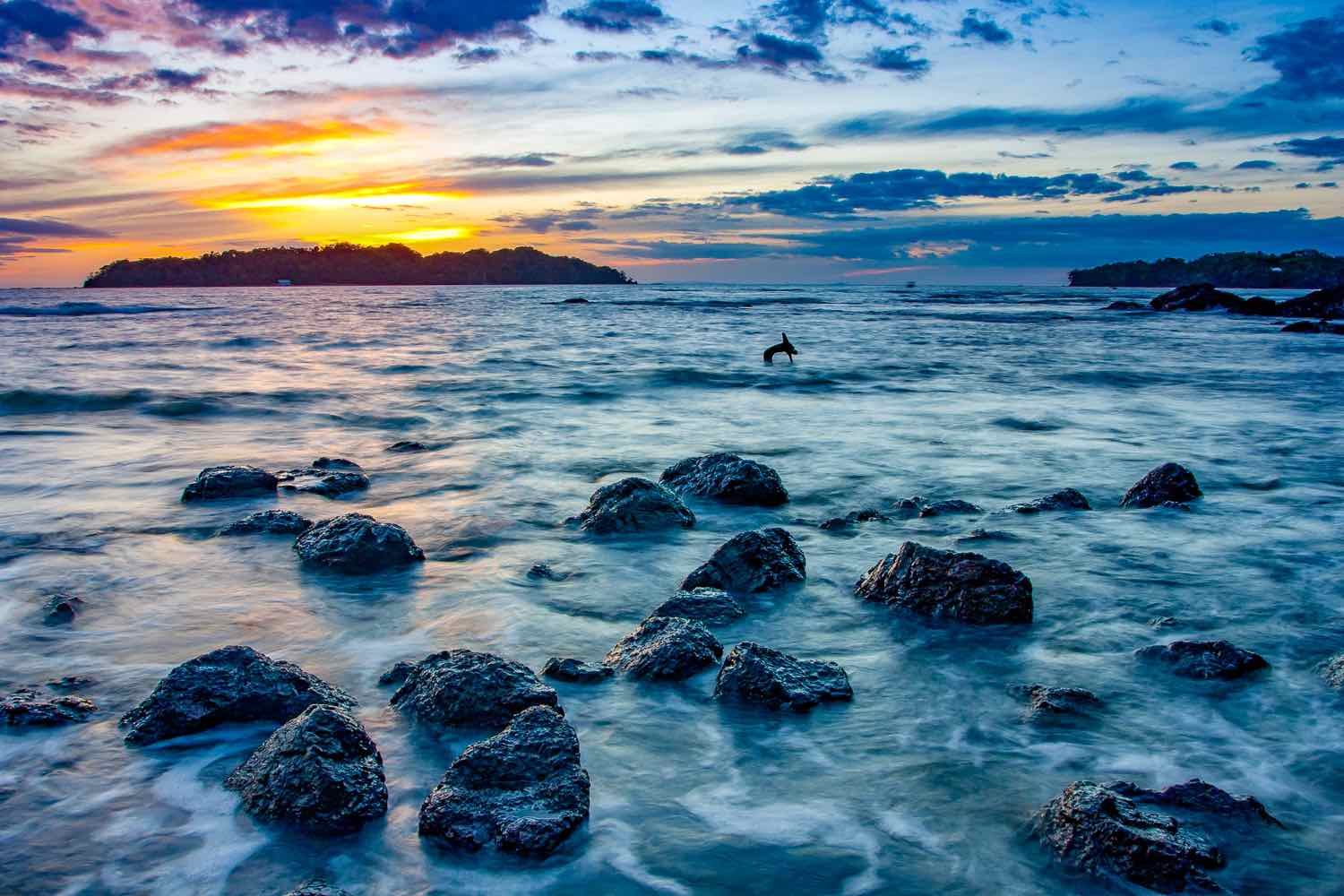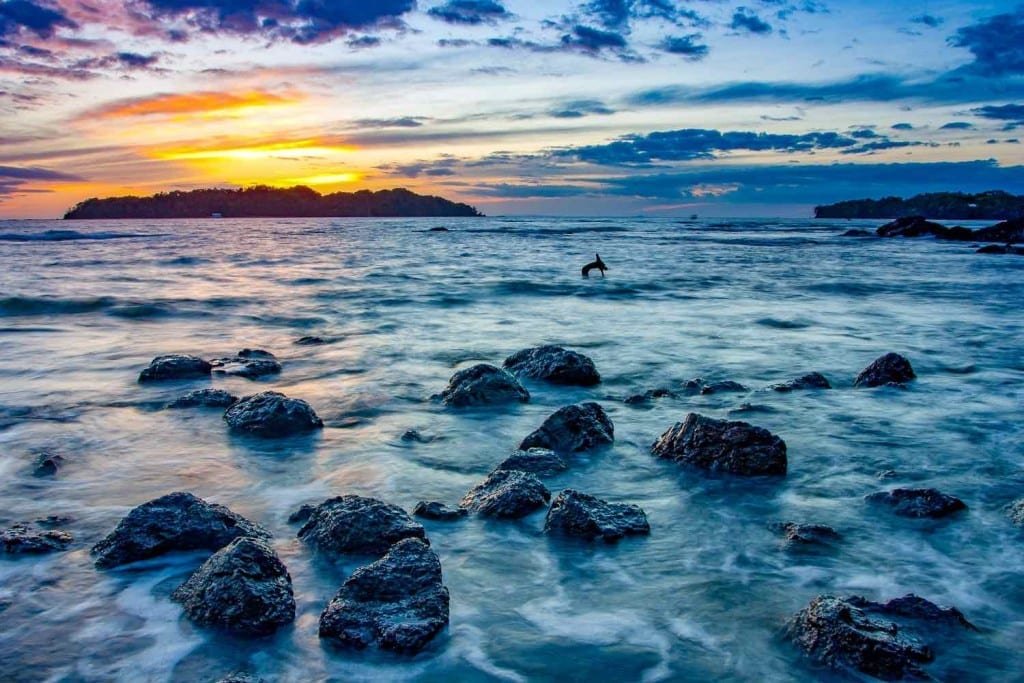 The waters of Playa Santa Clara are generally calm and welcoming.
Playa Farallón
Playa Farallón, also known as Playa Blanca, lies just beyond Playa Santa Clara (around 90 minutes from Panama City, near the town of Rio Hato).
This light-colored beach is anchored by resorts featuring amenities such as golf, spa services, fitness centers, and fine dining.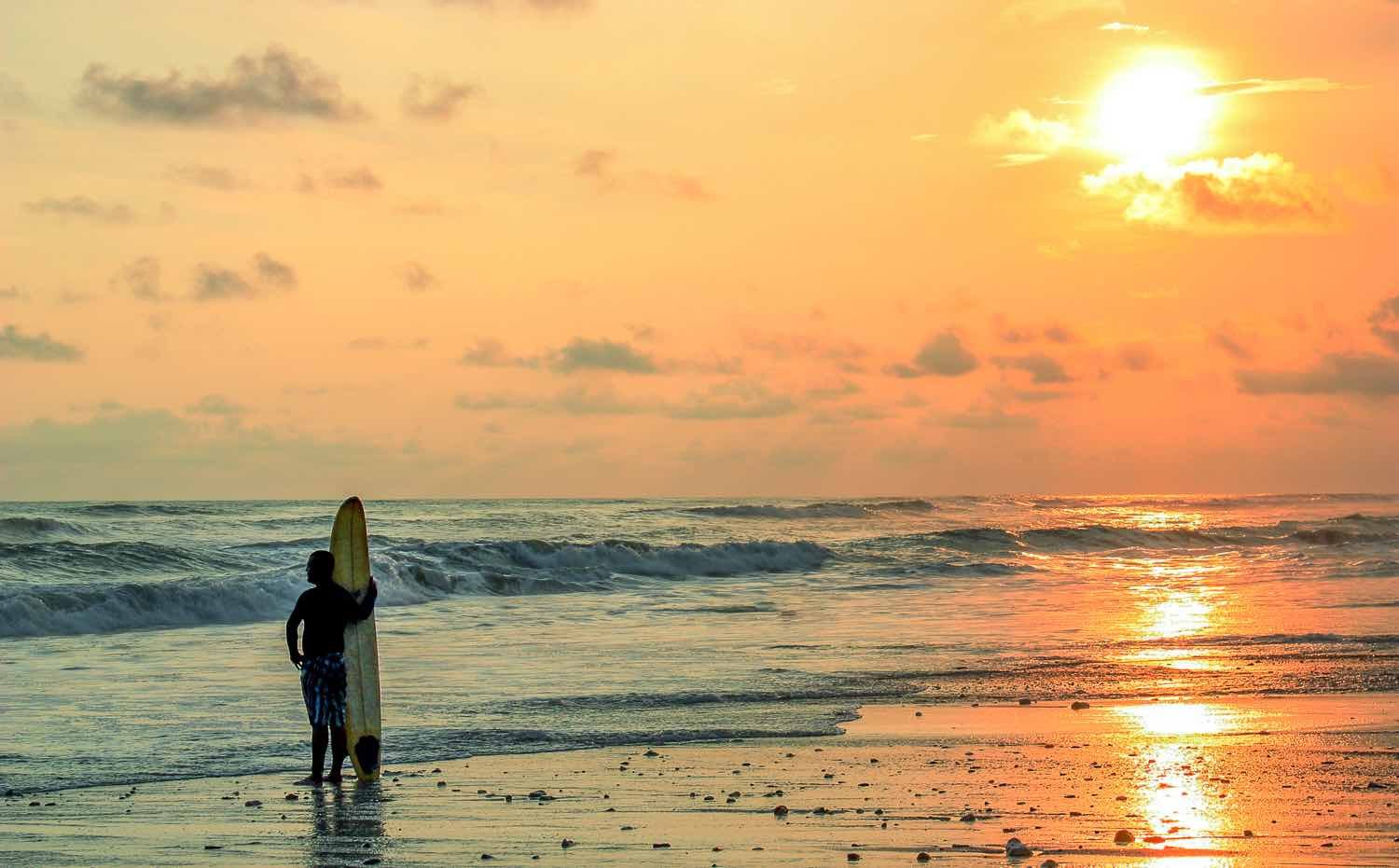 Coastal temperatures are fairly consistent year-round, ranging from the high 80s to the mid-70s.
Water temperatures hover near 80°F on sunny days. The rainy season, with higher surf and fewer crowds, extends from May to November.
When you travel with LANDED, you'll be relaxed, prepared, and delighted. In fact, more than 90% of our business is repeat or referral. Speak with one of our expert travel planners today at 801.582.2100. Soon, you'll have LANDED.
"For whatever we lose (like a you or a me) it's always ourselves we find in the sea."
E.E. Cummings
PERFECT

Could not have been more pleased.  This was the trip of a lifetime for our family.  Thank you!
GO WITH LANDED

If you're planning to travel, go with LANDED. You won't be disappointed.
AMAZING ADVENTURE

The whole rhythm of the trip was perfect, and leaving one place for the next worked perfectly. This trip definitely made me want to experience other great spots in South America.
TRIP OF A LIFETIME

The locations were amazing. Your on-the-ground team was fantastic–knowledgeable and accommodating. Beautifully organized.
ABSOLUTELY AMAZING

The best guide I've ever had anywhere in the world. Top notch talent.
GREAT SERVICE

You were a great help in planning–ensuring that I was staying at the right places and enjoying the type of activities we love–and the follow up was incredible.
YOU GOT TO KNOW US

Exactly the bonding and sharing experience we'd hoped for. The rhythm, variety, and tone was spot on. With effective listening skills, you built a good picture of what we wanted–more complicated than "just" luxury. The result was a great trip, one made just for us.
BEST EVER

Excellent attention to detail. You listened carefully, asked the right questions, and customized with just the right balance. Superb guides. We felt relaxed and pampered all the way. You'll plan our next trip.
FANTASTIC EXPERIENCE

Not a single thing on the itinerary that we would change.  The guides were knowledgeable, friendly, and prompt.  The hotels were beautiful, the food delicious and the pace of the activities was perfect for us.
DO IT!

In short, our trip was amazing. Thanks so much for your constant assistance and thorough planning.
PERFECT

The planning, service and execution of the trip was flawless – thank you!
EXCELLENT

LANDED was helpful and knowledgeable, making our trip a memorable one.  I will use your services in the future as I continue to explore Central & South America.
A VERY WELL ORGANIZED DREAM

Your patience with my questions and concerns during the planning stage was remarkable.
THANK YOU

You actually got to know us, which made it possible to know just what we like. You promised the best trip ever and you kept your promise.
ENTIRELY AMAZING

Your recommendations were well thought out. We thoroughly enjoyed our honeymoon. Thank you!
THE ULTIMATE GUIDE

LANDED is the ultimate. You helped us make the most out of a week's time.
DIDN'T MISS A THING

We zip-lined, rafted, sailed, and surfed. The contacts were professional and courteous. We don't want to be back at work. Thank you for all of the work you did to set up this trip.