Ruta Lenca: The Lenca Trail
Between Copan and Comayagua, western Honduras is a jumble of emerald mountains and fertile valleys.
This is the heartland of the Lenca people–the largest indigenous population in Honduras.
Recognized internationally for their hand-woven textiles and fine black-and-white pottery, the Lenca have inhabited this region for over 1,500 years.
Santa Rosa de Copan
The Lenca Trail (or Ruta Lenca) connects a string of traditional Lencan towns and can be traversed by car or bicycle.
The trail's western limit is Santa Rosa de Copan, a charming town 65 miles east of Copan.
Santa Rosa's historic center–cobblestone streets, whitewashed churches, and restored colonial buildings–is a Honduran national monument.
The surrounding farms produce world-class tobacco; cigars are hand-rolled in town and factory tours are available.
Gracias & El Cerro de las Minas
Gracias, a highland town, 30 miles southeast of Santa Rosa de Copan, was founded in 1526.
An important administrative center during the 16th century, life in Gracias now moves at a relaxed pace.
Highlights include the San Cristobal fortress, several historic churches, nearby hot springs and coffee plantations.
Montaña de Celaque
Gracias serves as the gateway to Montaña Celaque National Park, located four miles to the west.
The park's 66,700 acres of cloud forest houses jaguars, pumas, ocelots, spider monkeys, quetzals, and more than 250 other avian species.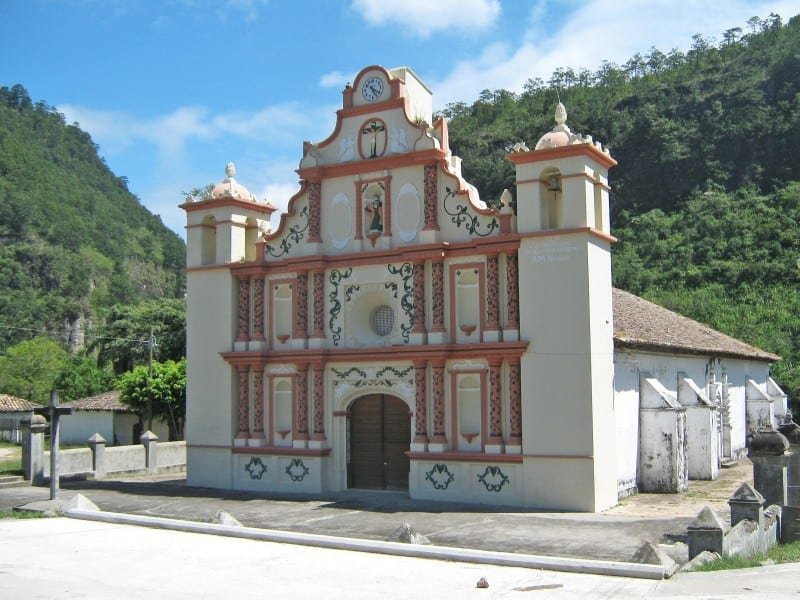 Its centerpiece is El Cerro de las Minas—the tallest peak in Honduras, at 9,347 feet above sea level.
The park's eleven rivers feed waterfalls and crystalline pools. Privately guided hikes can be arranged.
Lencan Market Towns: Belen Gualcho & Beyond
South of the national park lies a cluster of picturesque Lencan market towns.
One of the standouts is Belen Gualcho, known for its Sunday morning market.
Local merchants and farmers, arrayed in brightly colored traditional clothing, offer vegetables, flowers, embroidery, and ceramics.
Marcala
The town of Marcala, at the southern end of the Lenca Trail, is famous for its coffee.
In the 19th century, German immigrants arrived with new cultivation techniques.
Today, Marcala's shade-grown, organic Arabica earns one of the highest premiums in Central America.
The Lenca Trail can be traveled in either direction. The best time to visit is during the December to March dry season.
Temperatures are usually warm during the day and cool in the evenings.
LANDED arranges personalized travel in Lenca Trail region and throughout Honduras. When you travel with LANDED, our team of travel experts and network of local contacts are at your service. We'll handle the details, freeing you to savor the moments. Call us today at 801.582.2100. Dream big. We've got you.
"Every time one laughs a nail is removed from one's coffin."