Explora Atacama
Explora Atacama is located in the ancient community of Ayllu de Larache, just outside the oasis town of San Pedro. The grounds are an assemblage of 20 indigenous parcels, and Explora is committed to preserving the ancient pathways and structures on the site.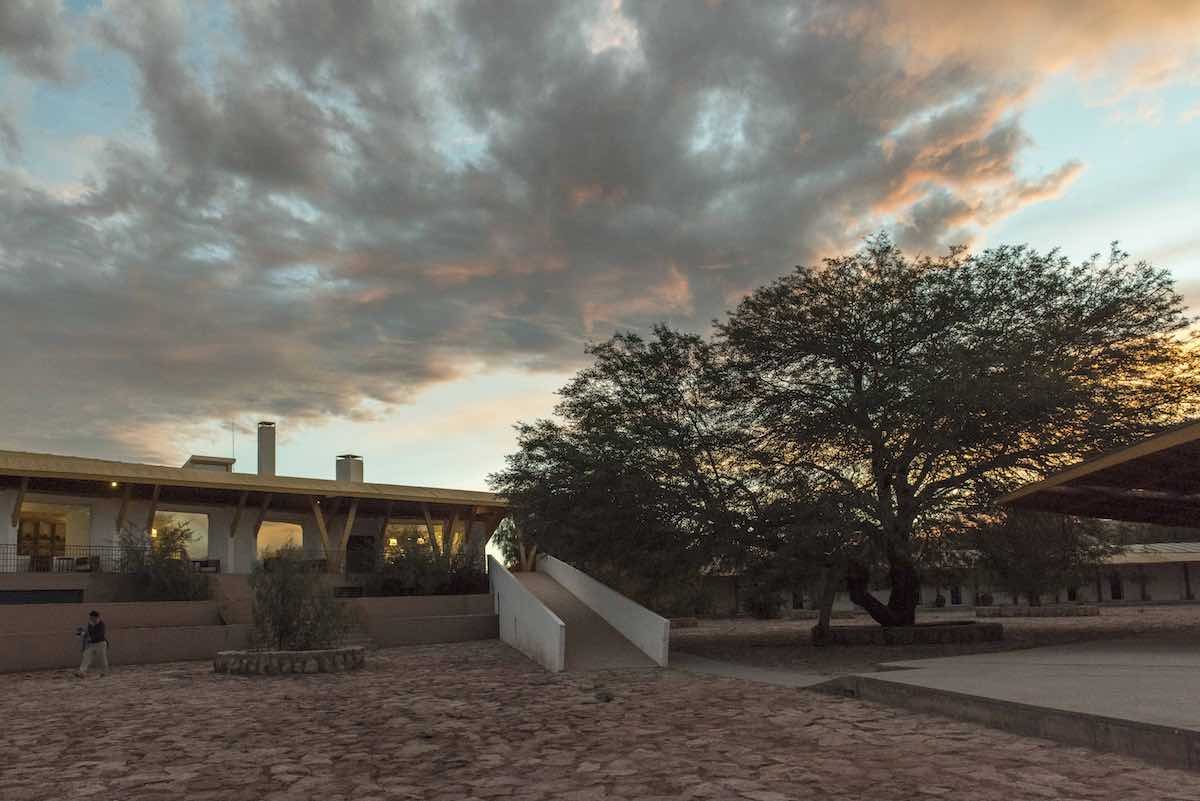 Explora Atacama's full board program includes group-basis guided touring (maximum 10 guests per group; more than 40 explorations), three meals daily, open bar with select beverages, and group-basis transportation to and from the Calama airport.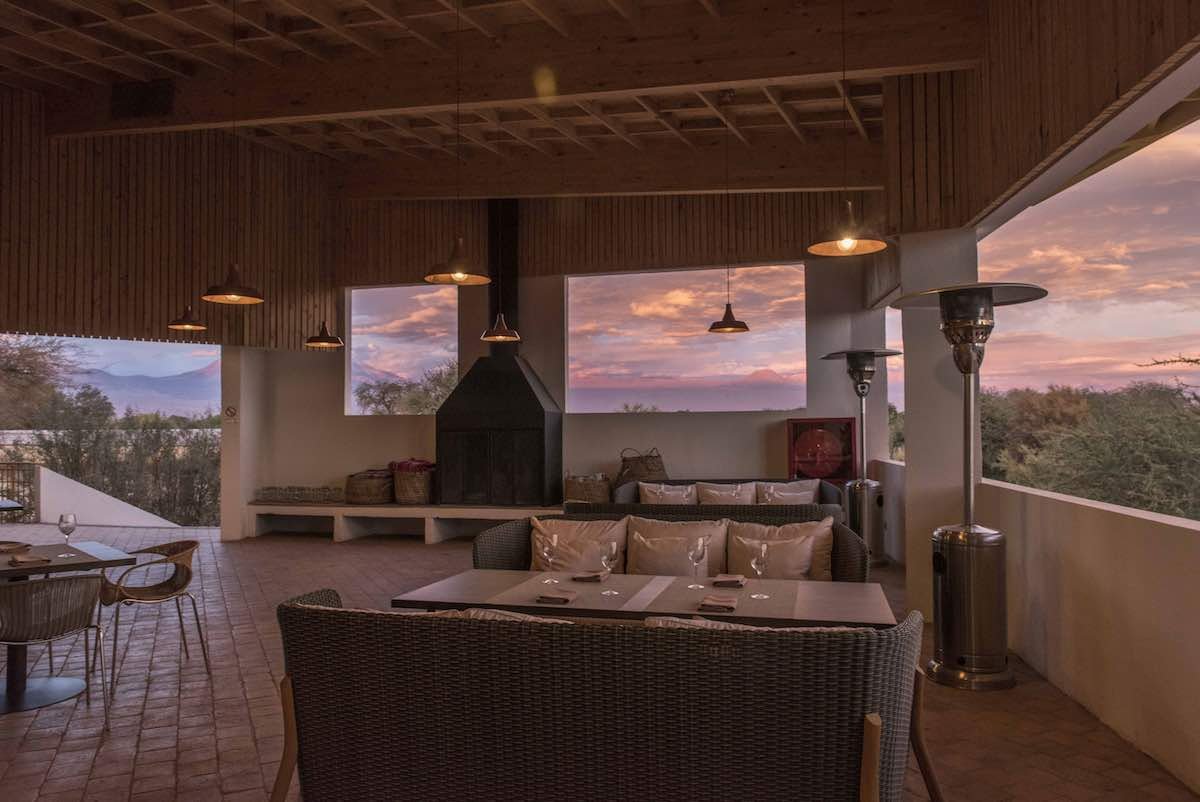 The 50 adobe rooms blend into the landscape and enjoy views of either the Andes or the gardens. Rooms at Explora Atacama do not have televisions, Wi-Fi, or air conditioning. Wi-Fi is available in the hotel common areas.
In-room amenities:
Bathrobes, slippers, hair dryers
Security box
Premium beverages, laundry, and massage treatments carry an additional charge
---
Catur Suites 
The 4 Catur suites measure 538 square feet and offer balconies and countryside views. The room is equipped with a king-size bed.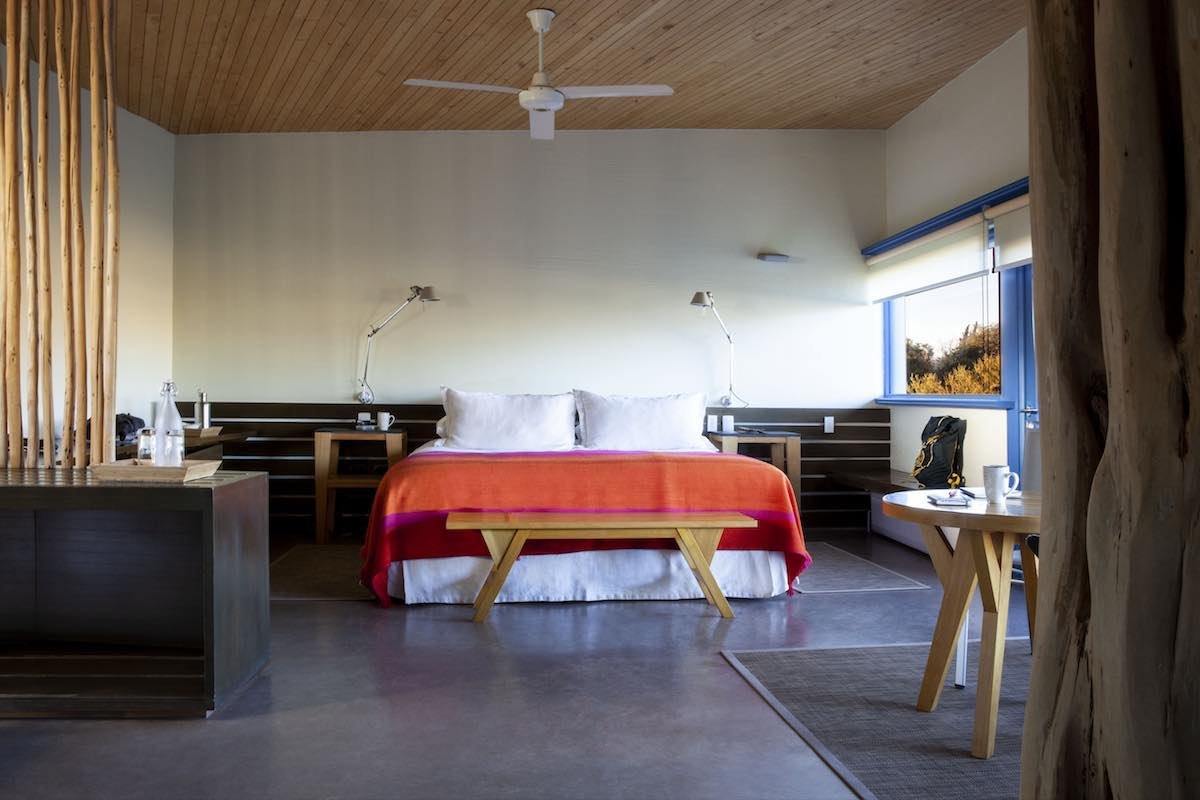 ---
Tulur Rooms 
The 19 Tulur rooms are 355 square feet and 8 of them are interconnected, making it ideal for families. The rooms offer views of the hotel's grounds and feature 1 King Size bed / 2 twin beds.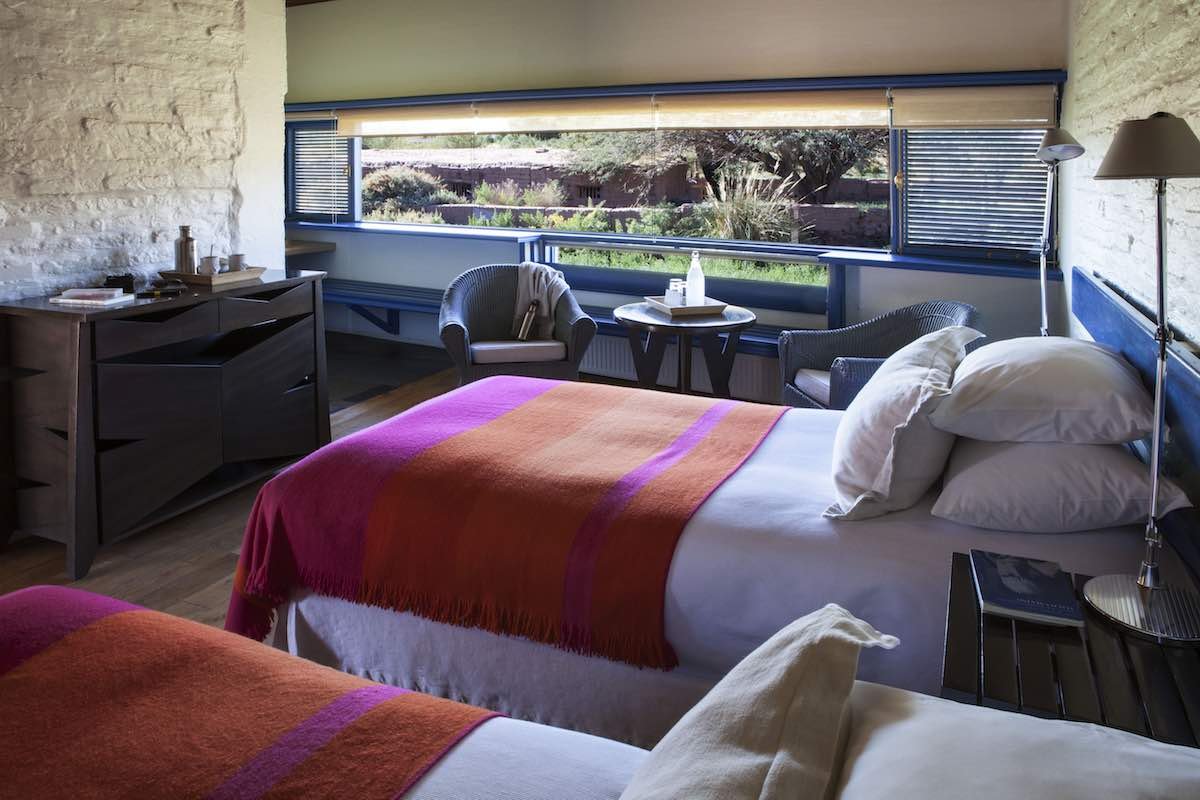 ---
Yali Rooms 
The 27 Yali rooms are 355 square feet and offer views of desert landscape. The rooms are equipped with 1 King Size bed / 2 twin beds.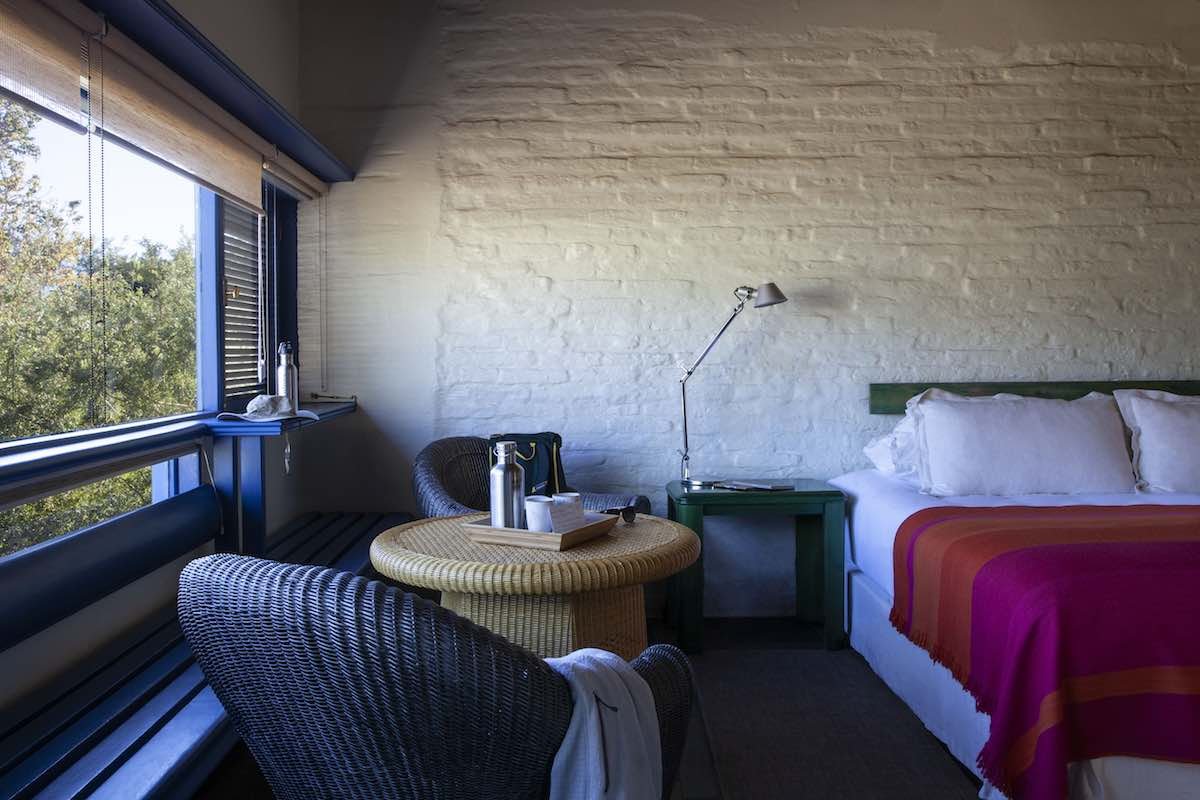 Amenities 
Lodge amenities include:
Four open-air, ambient-temperature pools
Outdoor Jacuzzi
Restaurant
Bar
Barbecue Quincho
Lounge
Boutique
Massage room
Observatory
Stable of more than 20 horses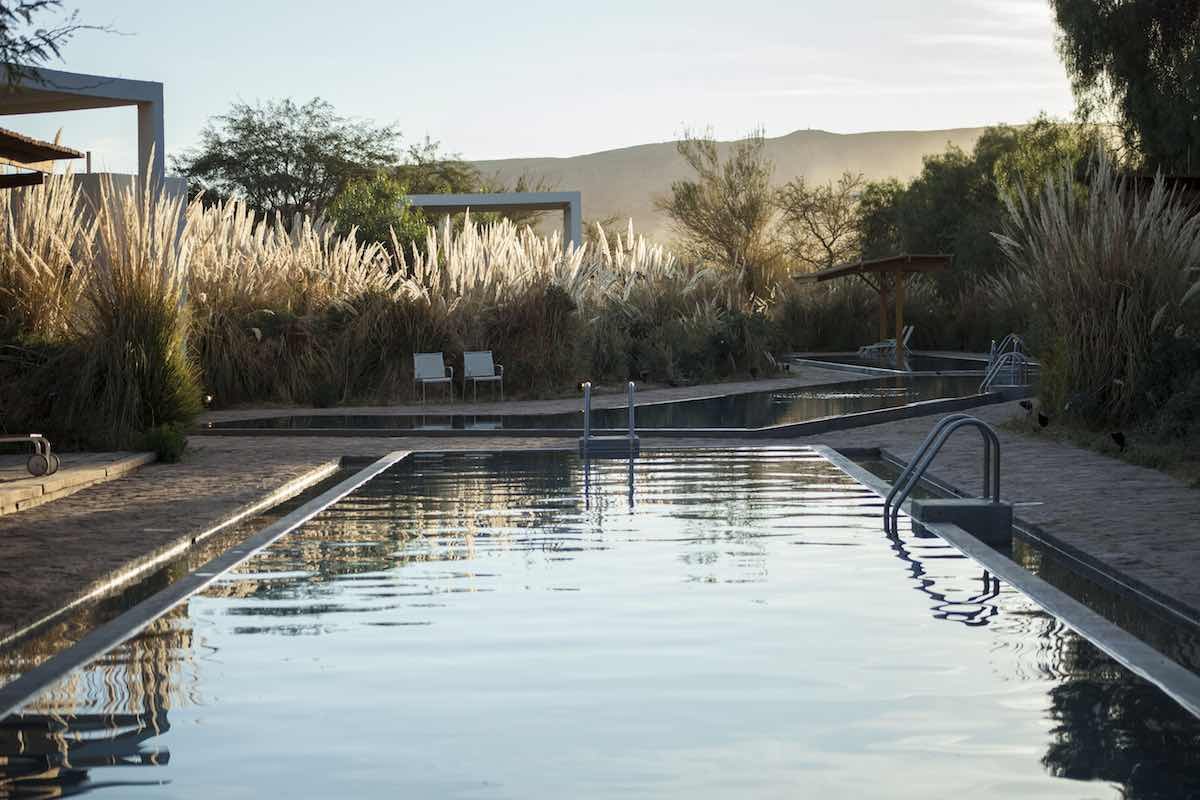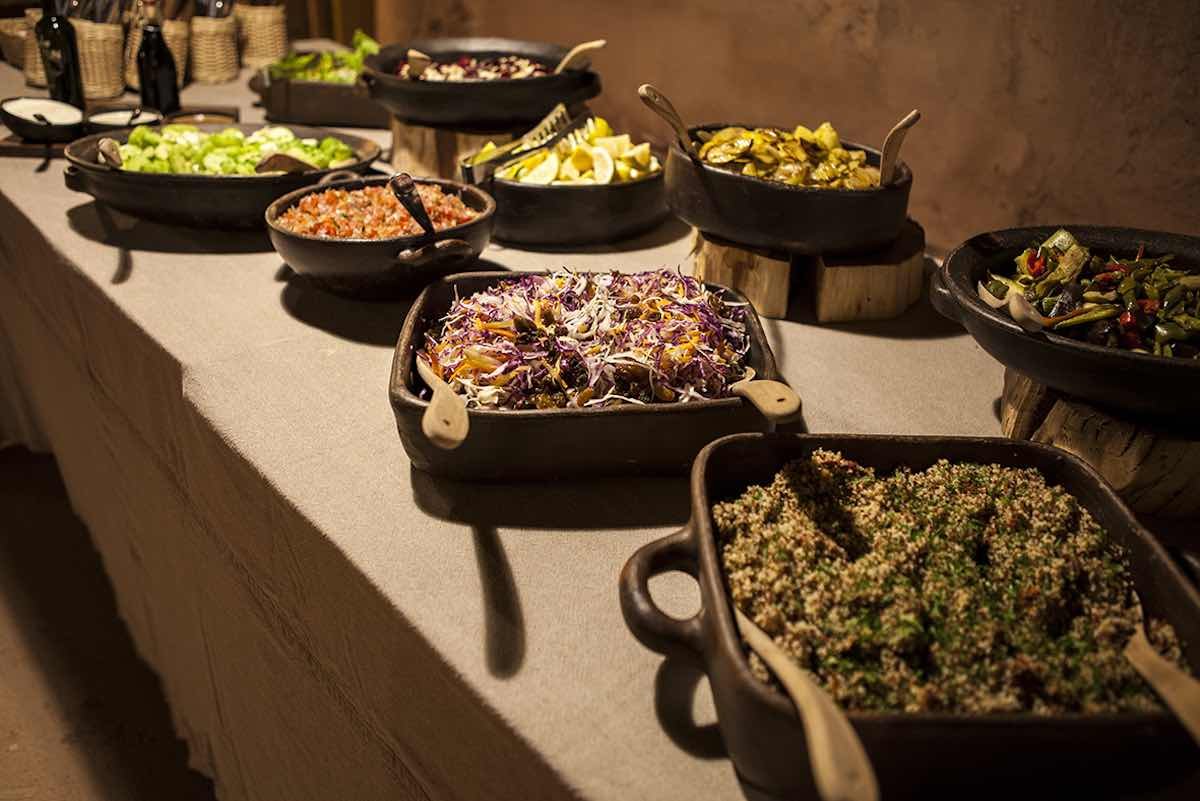 Exploring Atacama
The Atacama Desert is one of Chile's most diverse and distinct territories. They offer over 40 explorations led by expert guides that include hiking, biking, and horseback riding through unique terrain. Guests can also visit the Puritama hot springs.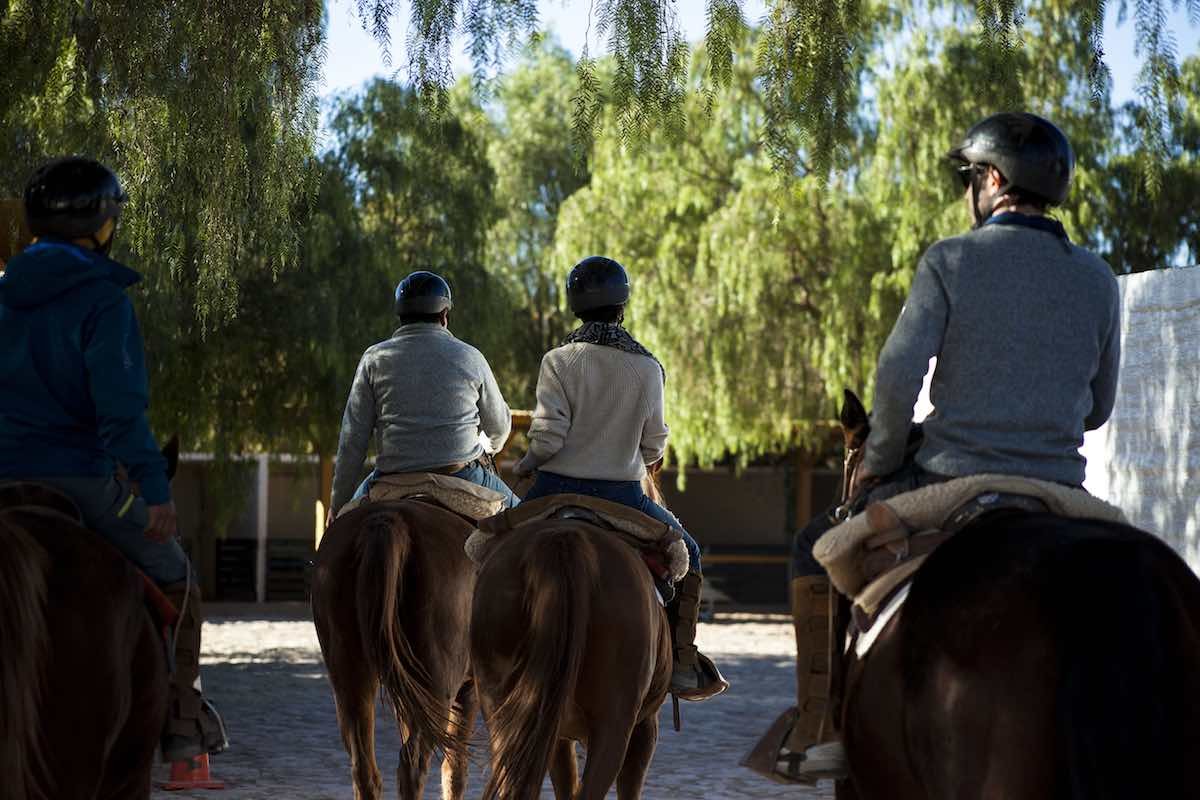 ARE YOU CONSIDERING A STAY AT EXPLORA ATACAMA? LANDED PROVIDES PERSONALIZED, CUSTOM TRAVEL WITHIN CENTRAL AMERICA, SOUTH AMERICA, AND THE ANTARCTIC. WE'LL CREATE A UNIQUE ITINERARY PLAN TAILORED TO YOUR INTERESTS AND DREAMS. EXPERIENCE THE TRIP OF A LIFETIME. SPEAK WITH ONE OF OUR EXPERT TRAVEL PLANNERS TODAY AT 801.582.2100.