Podcast: Play in new window | Download
Subscribe: Apple Podcasts | Google Podcasts | Spotify | Stitcher | TuneIn
LANDED Podcast 001:
Petit Miribel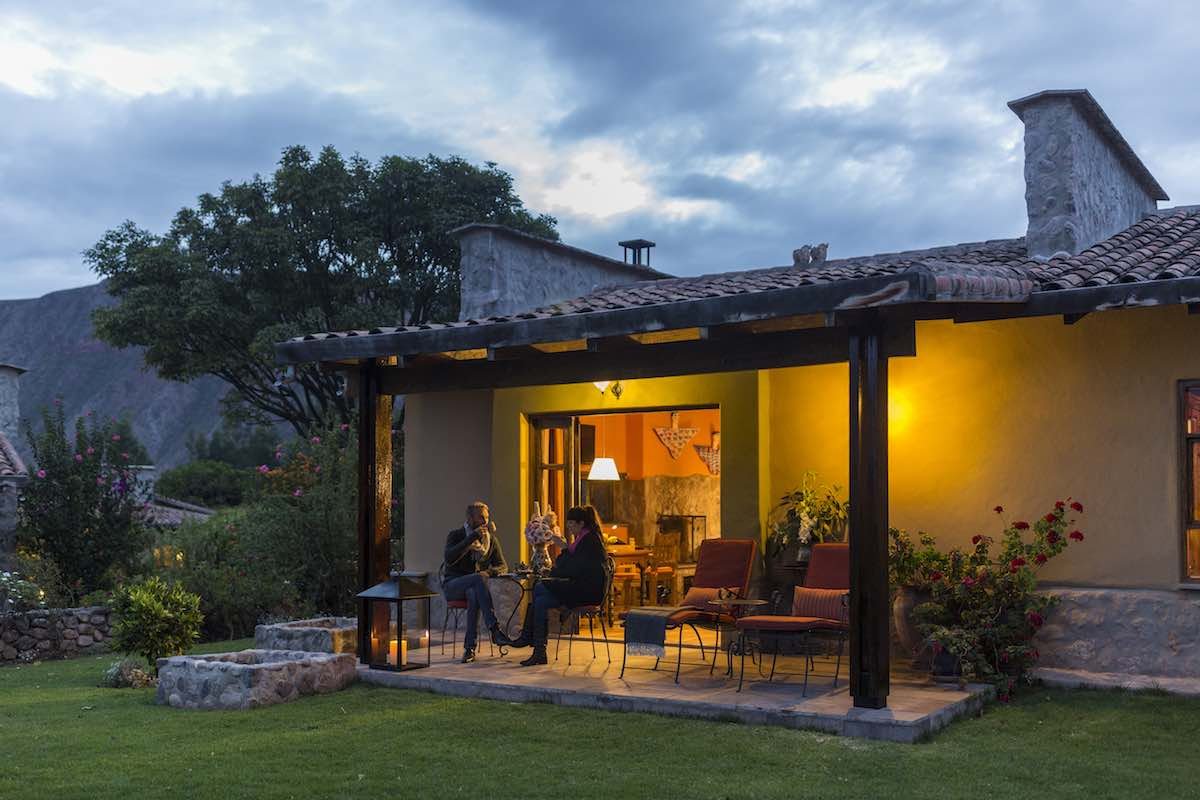 Marie Helene (know as "Petit") Miribel and her husband Franz Schilter are the creators of Sol y Luna, a Relais & Chateaux boutique hotel located in the town of Urubamba, Peru. Petit was born in France.
She studied economics, and then came to Peru for her work in the mining industry. There she met Franz, and began exploring the Andes.
The Sacred Valley, between Cusco and Machu Picchu, seemed like the ideal spot for a hotel; the region was close to two major tourism centers, rich in natural beauty, and surrounded by active adventure opportunities.
In the early 2000's Sol y Luna began operating as a cluster of cottages surrounded by gardens.  In 2002, they added stables and a ranch.
The following year they completed 14 new casitas.  The spa opened in 2007, Wayra Ranch was completed in 2009, and the Deluxe and Premium casitas were added in 2010. Additional improvements (such as the heated outdoor pool) were completed in 2016.
Early on, they identified the need for quality primary education for the community's children. The hotel became a means of supporting a school, which opened in 2010.
Today, Sol y Luna Intercultural School educates more than 200 children through a scholarship system.  The school also provides housing, emotional support, meals, transportation, and special education.
Show Notes
Sol y Luna has a special place in our hearts.  LANDED sponsors two children at the school, and our own children spent a summer enrolled as students.
If  you'd like to make a donation or learn more about sponsorships, please visit the sponsorship page or contact LANDED for additional details.