Copan
Now known as Copan, the capital of the Maya kingdom of Xukpi (shuk-pi) is home to some of the finest ancient art of Mesoamerica.
No other site has more hieroglyphic inscriptions and stone monuments.
These ancient artworks include massive portrait stelae, a 63-step hieroglyphic staircase, and intricate altars.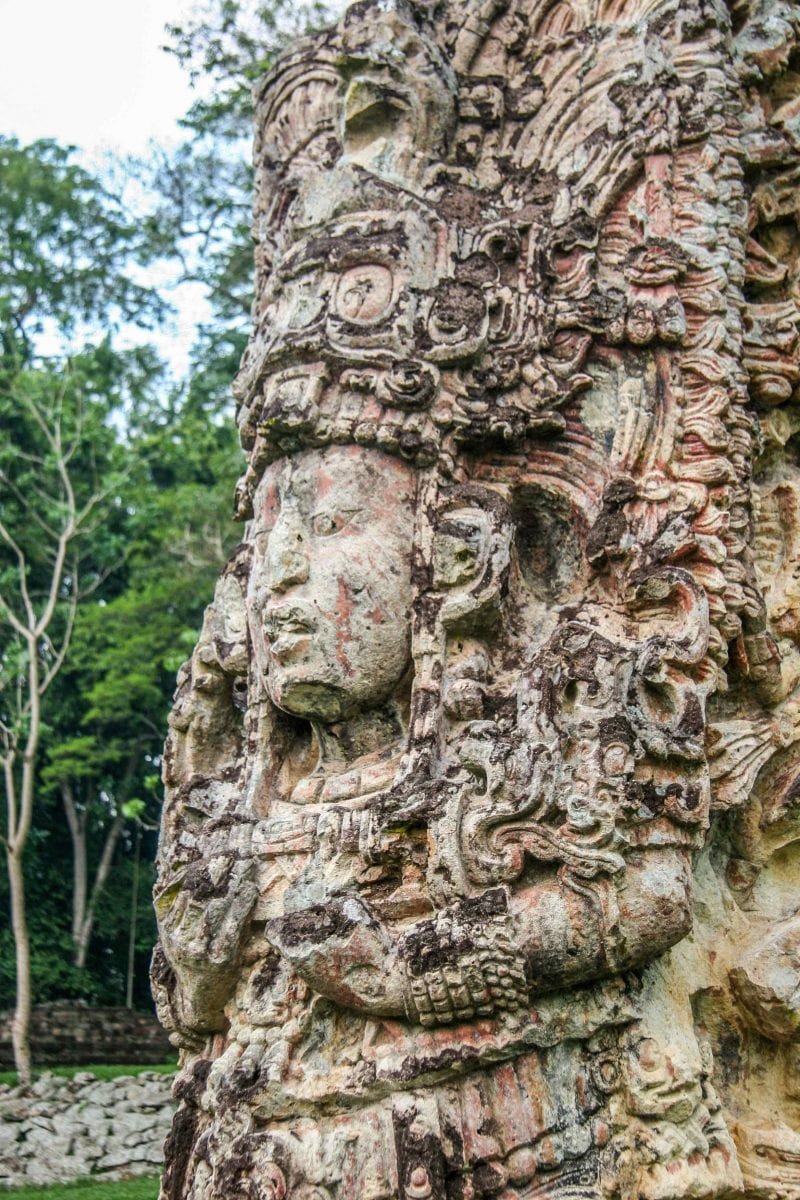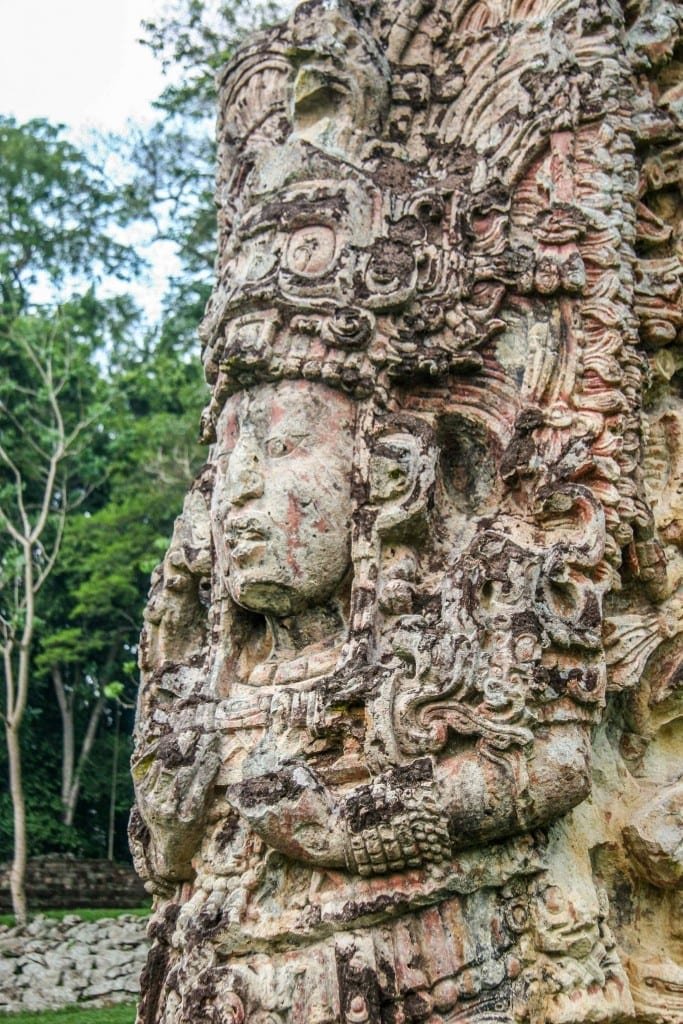 Copan is also the site of the second largest ballcourt in Central America, and the richly detailed Temple of Inscriptions.
Rosalila and Jaguar Tunnels
Two tunnels—Rosalila and Jaguar—lead to subterranean tombs and a series of temples nested within each other.
While Copan flourished here from the 2nd to the 8th centuries, this site may have been inhabited as early as 3400 BC.
By the time the Spanish arrived, it was long abandoned to the meandering Copan River and encroaching jungle.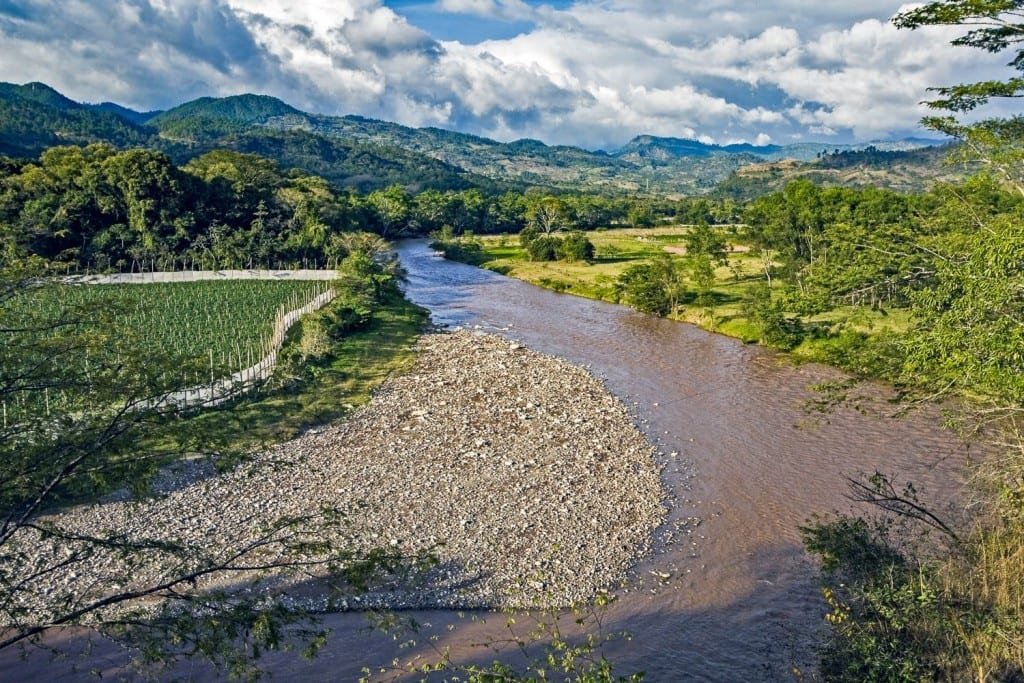 Initial excavations began in the late 19th century.
Copan is located in the temperate highlands of western Honduras.
Accordingly, temperatures are generally comfortable year-round. The dry season typically lasts from December to May.
Copan's Green Season
The green season–June to November–is characterized by clear mornings and afternoon showers.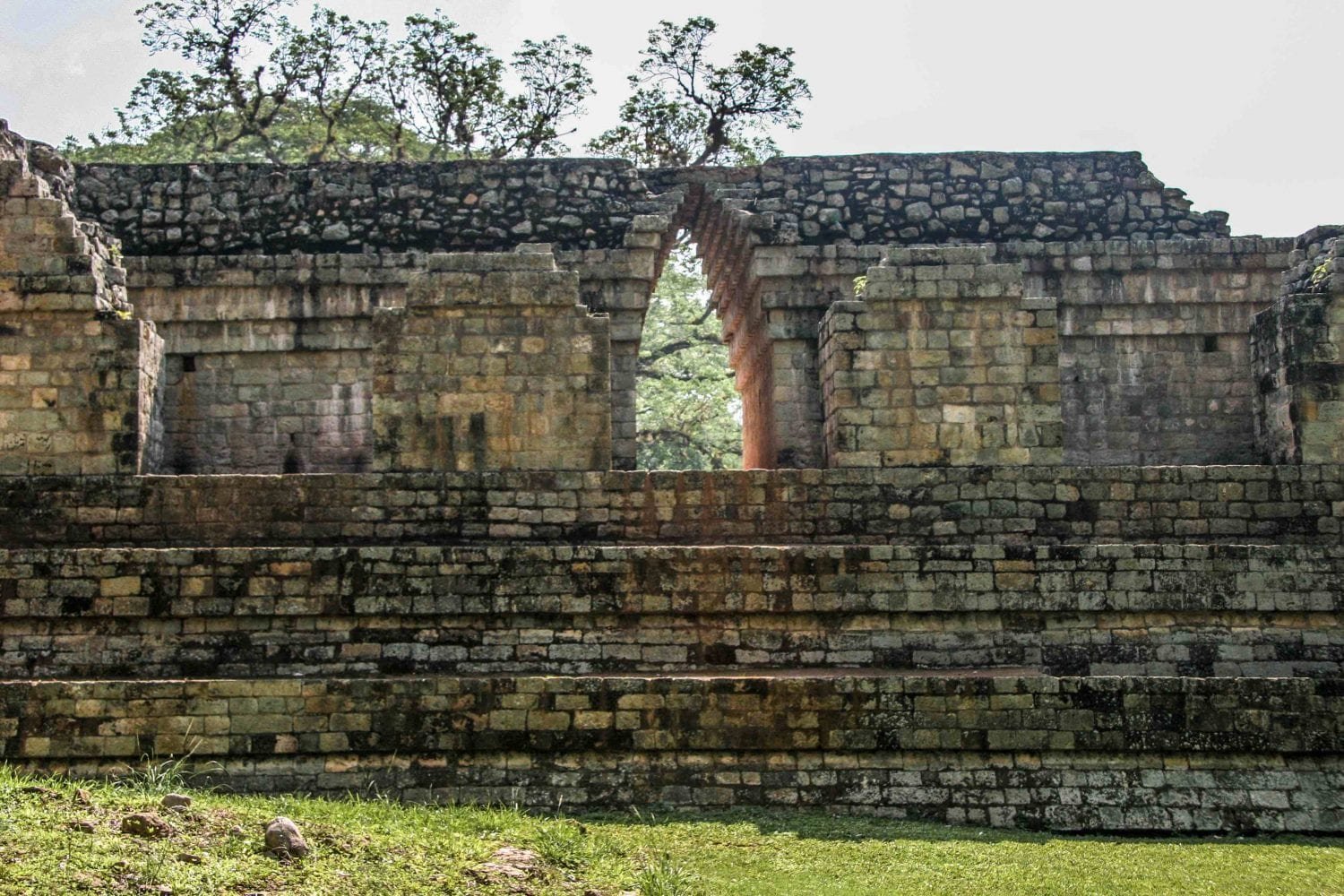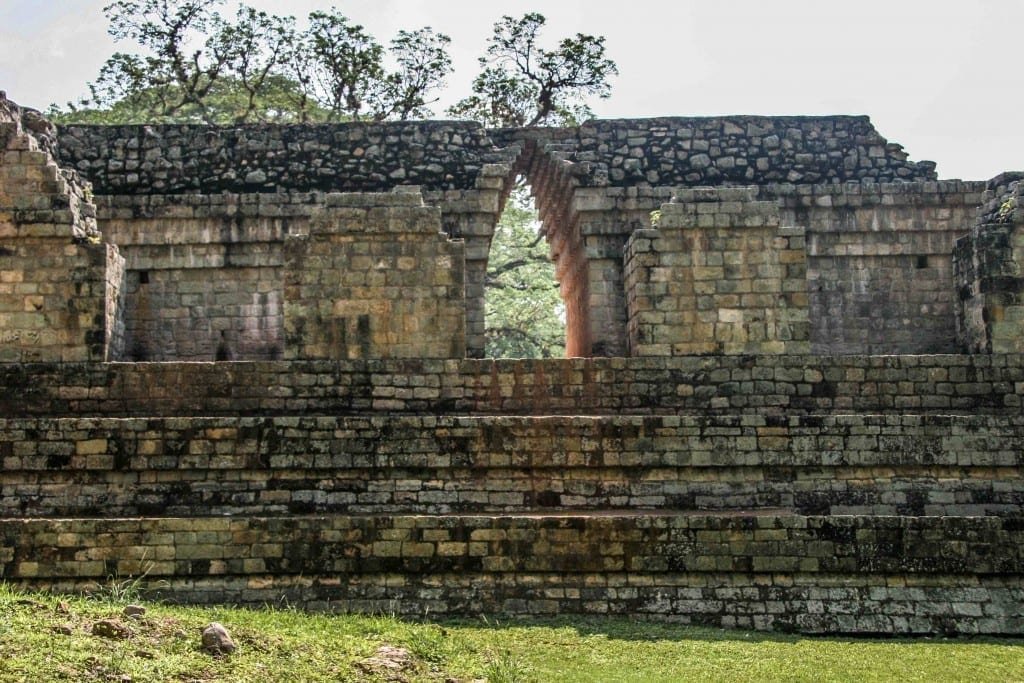 Accommodations are available in the town of Copan Ruinas and at a handful of charming haciendas.
Copan lies approximately three hours southwest of San Pedro Sula and approximately five hours east of Guatemala City.
Copan's former rival, Quirigua, is located 108 miles–approximately three hours–to the northwest in Guatemala.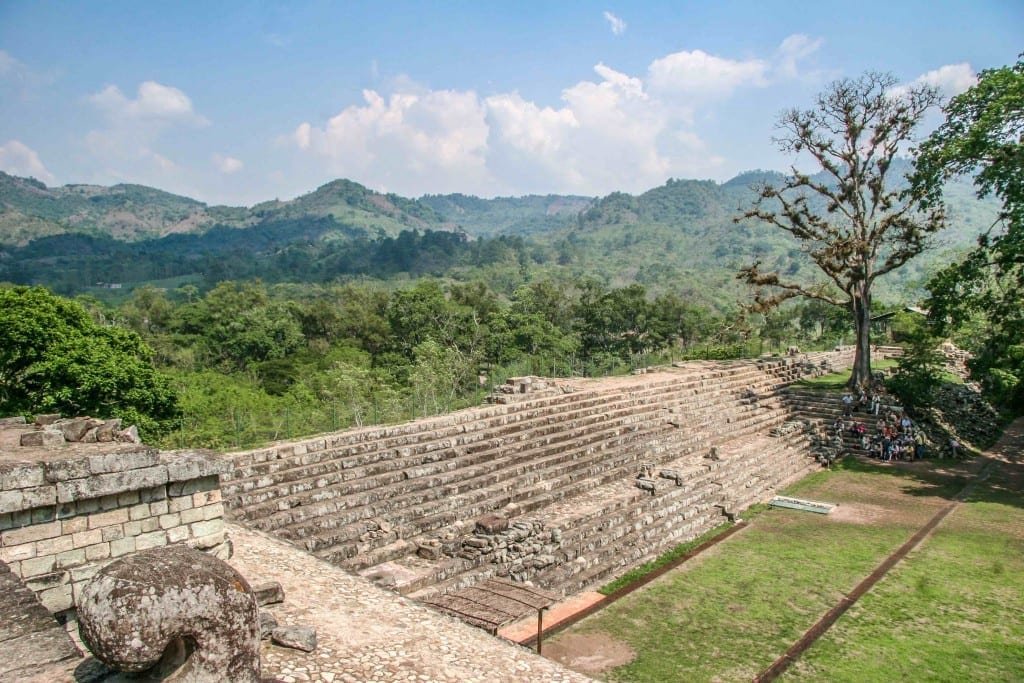 Birding and Outdoor Adventure
Today, the site is home to Scarlet macaws and other colorful birds.
A nature trail leads to the Museum of Sculpture, showcasing stone and pottery artifacts and a true-scale reproduction of the Rosalila Temple.
One of the best aviaries in Central America is located just outside the town of Copan Ruinas.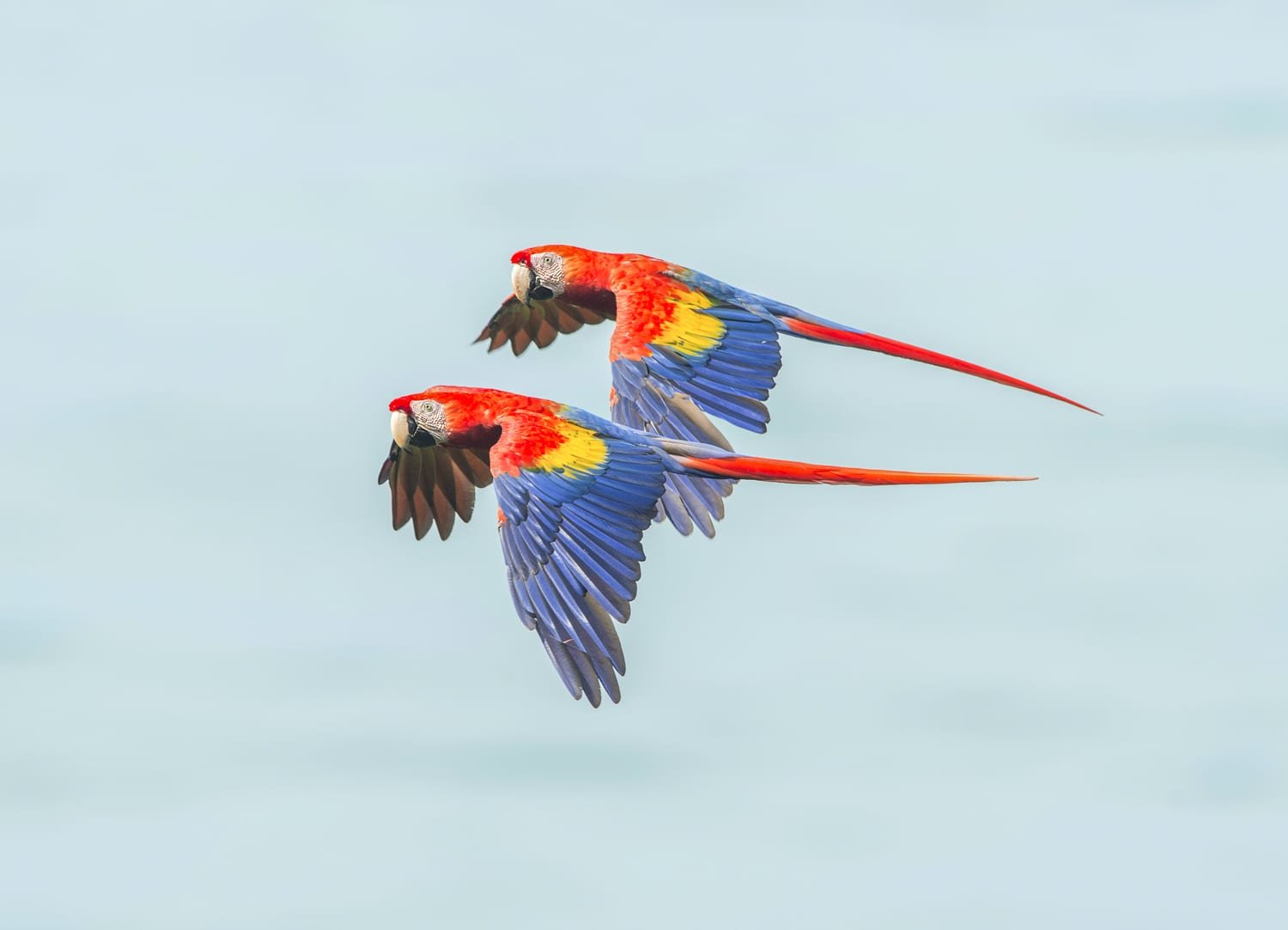 The Macaw Mountain bird park houses scores of Buffon's macaws, parrots, and Keel-billed toucans.
Nearly 400 avian species have been identified in this region.
Marquee species include:
Blue-crowned Motmots
Montezuma Oropendolas
White-fronted Parrots
Visitors to the Copan region can also ride horses, zip-line, tour a coffee farm and a butterfly garden, explore other Maya sites, or enjoy soothing hot springs.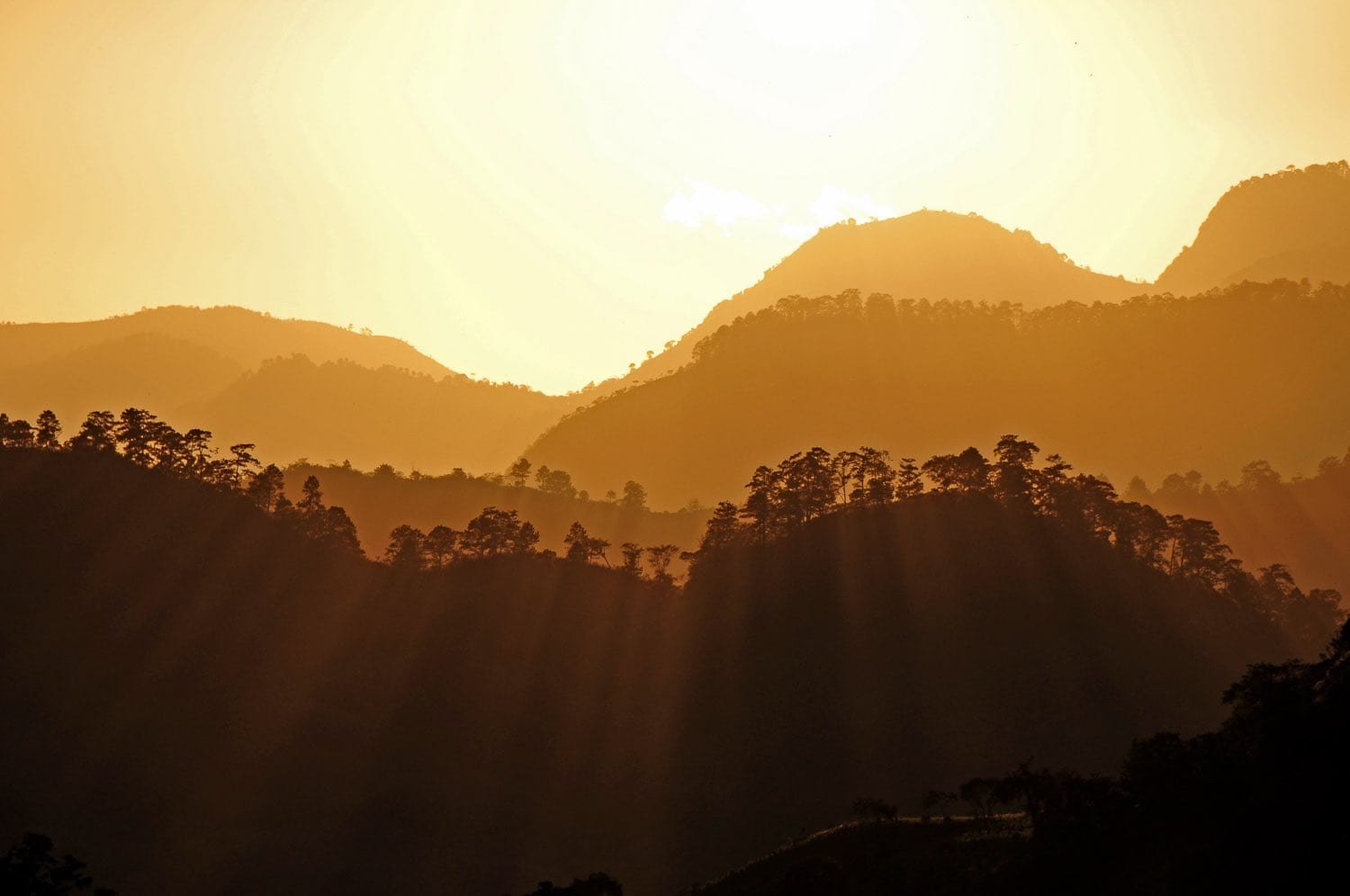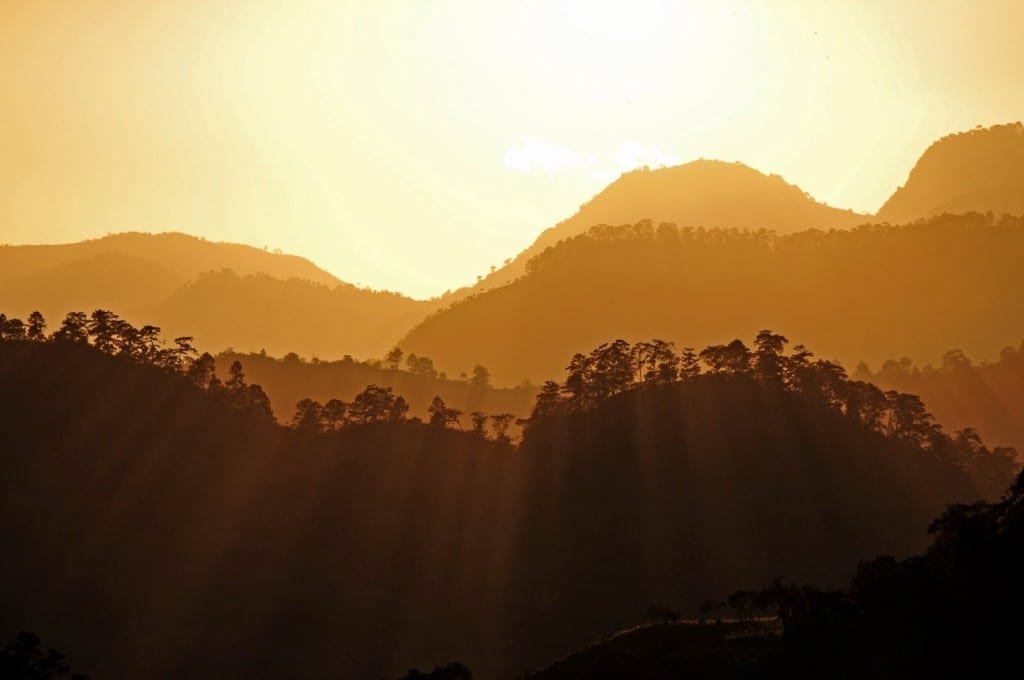 When you travel with LANDED, our team of travel experts and network of local contacts are at your service. We'll handle the details, freeing you to savor the moments. Call us today at 801.582.2100. Dream big. We've got you.
"If you want to understand today, you have to search yesterday."
Pearl S. Buck
PERFECT

Could not have been more pleased.  This was the trip of a lifetime for our family.  Thank you!
GO WITH LANDED

If you're planning to travel, go with LANDED. You won't be disappointed.
AMAZING ADVENTURE

The whole rhythm of the trip was perfect, and leaving one place for the next worked perfectly. This trip definitely made me want to experience other great spots in South America.
TRIP OF A LIFETIME

The locations were amazing. Your on-the-ground team was fantastic–knowledgeable and accommodating. Beautifully organized.
ABSOLUTELY AMAZING

The best guide I've ever had anywhere in the world. Top notch talent.
GREAT SERVICE

You were a great help in planning–ensuring that I was staying at the right places and enjoying the type of activities we love–and the follow up was incredible.
YOU GOT TO KNOW US

Exactly the bonding and sharing experience we'd hoped for. The rhythm, variety, and tone was spot on. With effective listening skills, you built a good picture of what we wanted–more complicated than "just" luxury. The result was a great trip, one made just for us.
BEST EVER

Excellent attention to detail. You listened carefully, asked the right questions, and customized with just the right balance. Superb guides. We felt relaxed and pampered all the way. You'll plan our next trip.
FANTASTIC EXPERIENCE

Not a single thing on the itinerary that we would change.  The guides were knowledgeable, friendly, and prompt.  The hotels were beautiful, the food delicious and the pace of the activities was perfect for us.
DO IT!

In short, our trip was amazing. Thanks so much for your constant assistance and thorough planning.
PERFECT

The planning, service and execution of the trip was flawless – thank you!
EXCELLENT

LANDED was helpful and knowledgeable, making our trip a memorable one.  I will use your services in the future as I continue to explore Central & South America.
A VERY WELL ORGANIZED DREAM

Your patience with my questions and concerns during the planning stage was remarkable.
THANK YOU

You actually got to know us, which made it possible to know just what we like. You promised the best trip ever and you kept your promise.
ENTIRELY AMAZING

Your recommendations were well thought out. We thoroughly enjoyed our honeymoon. Thank you!
THE ULTIMATE GUIDE

LANDED is the ultimate. You helped us make the most out of a week's time.
DIDN'T MISS A THING

We zip-lined, rafted, sailed, and surfed. The contacts were professional and courteous. We don't want to be back at work. Thank you for all of the work you did to set up this trip.