Teju-Acu Eco Pousada is a boutique hotel located at the heart of Brazil's Fernando de Noronha island chain. The island's residents are devoted to conserving their paradise, and Teju-Acu is committed to the cause.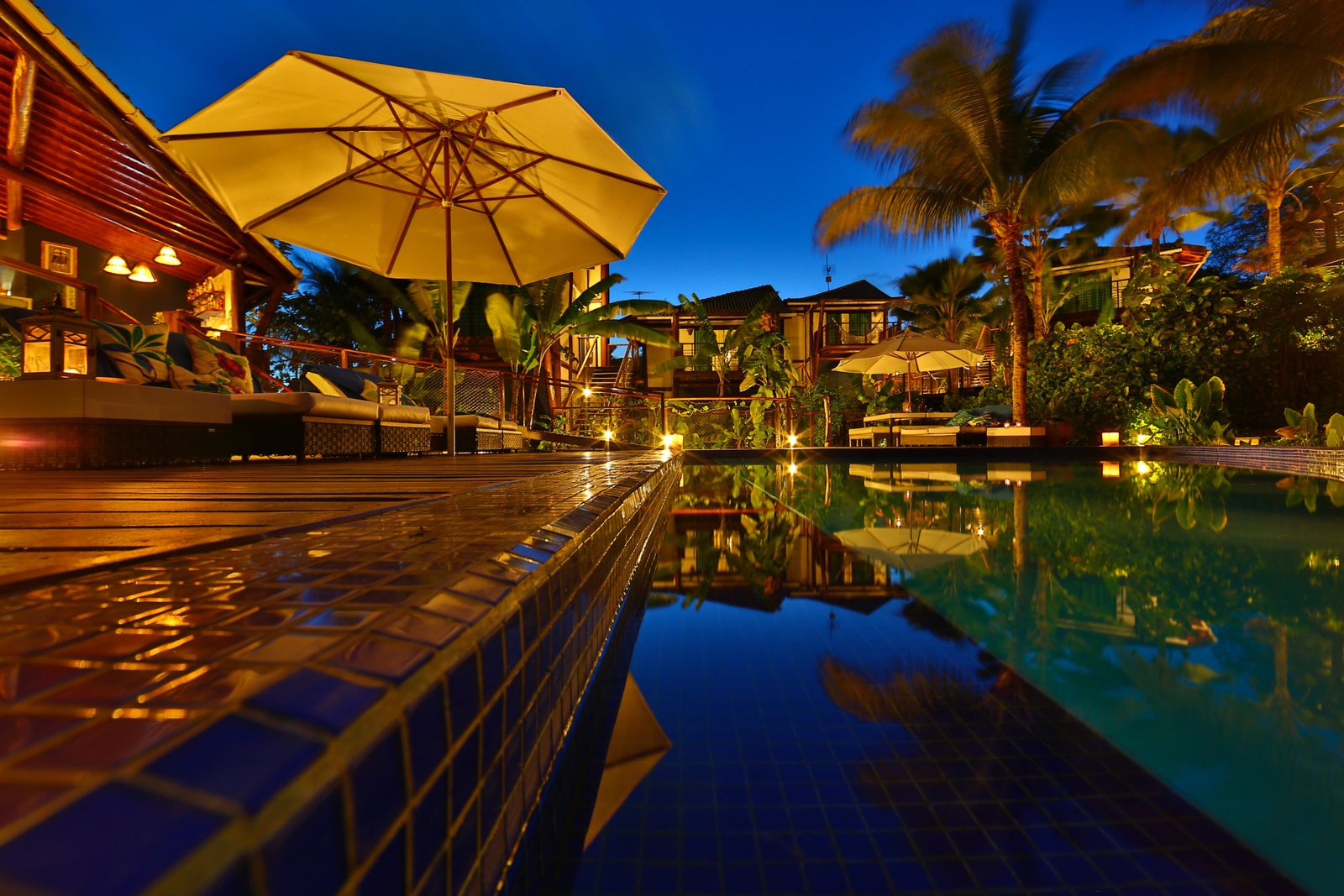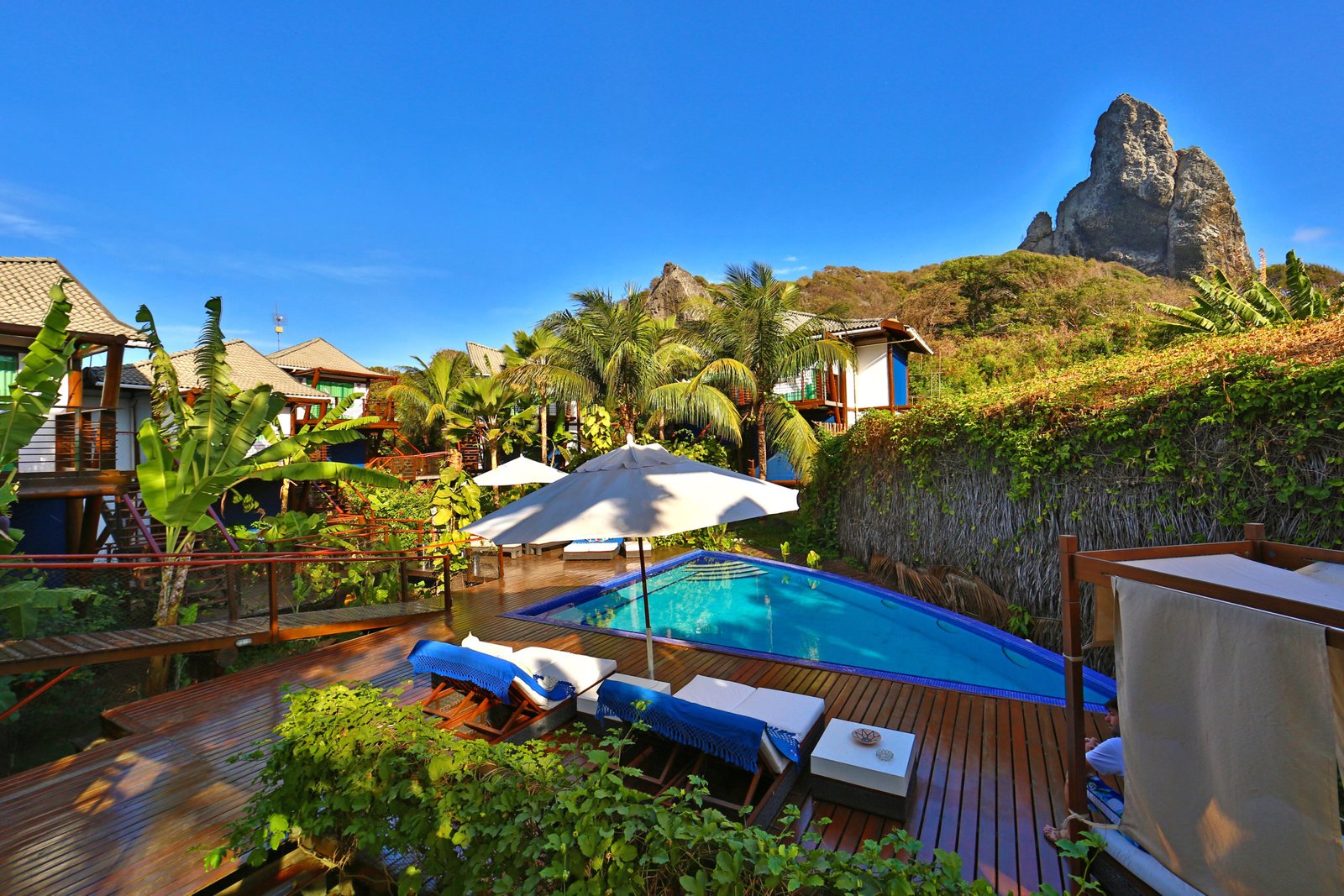 Amenities
Teju-Açu Ecopousada features an outdoor pool, restaurant, and bar. Massages, yoga and surf classes are available per request.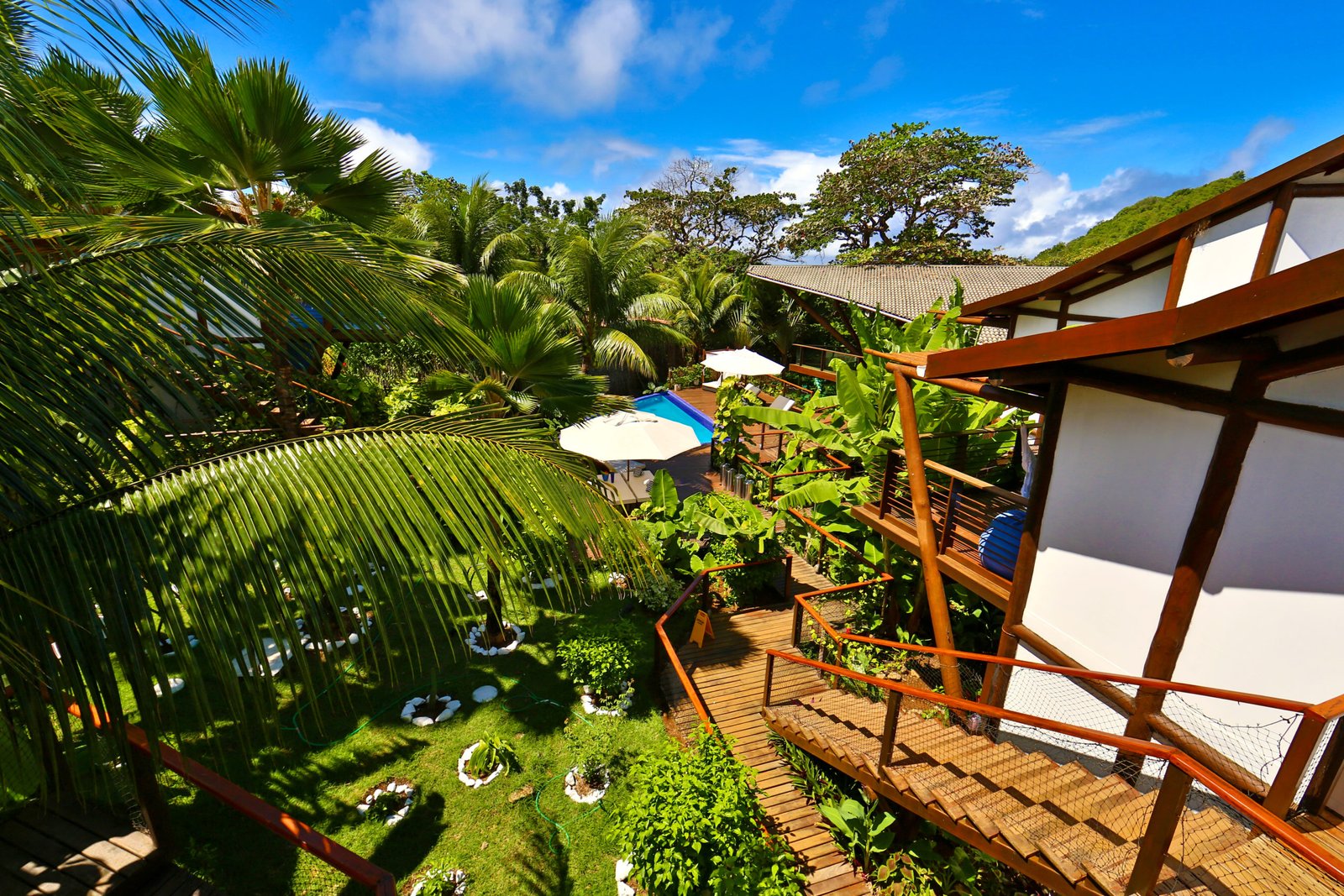 The menu emphasizes the fresh and the local. Seafood, fresh fruits, and organic vegetables are among the highlights.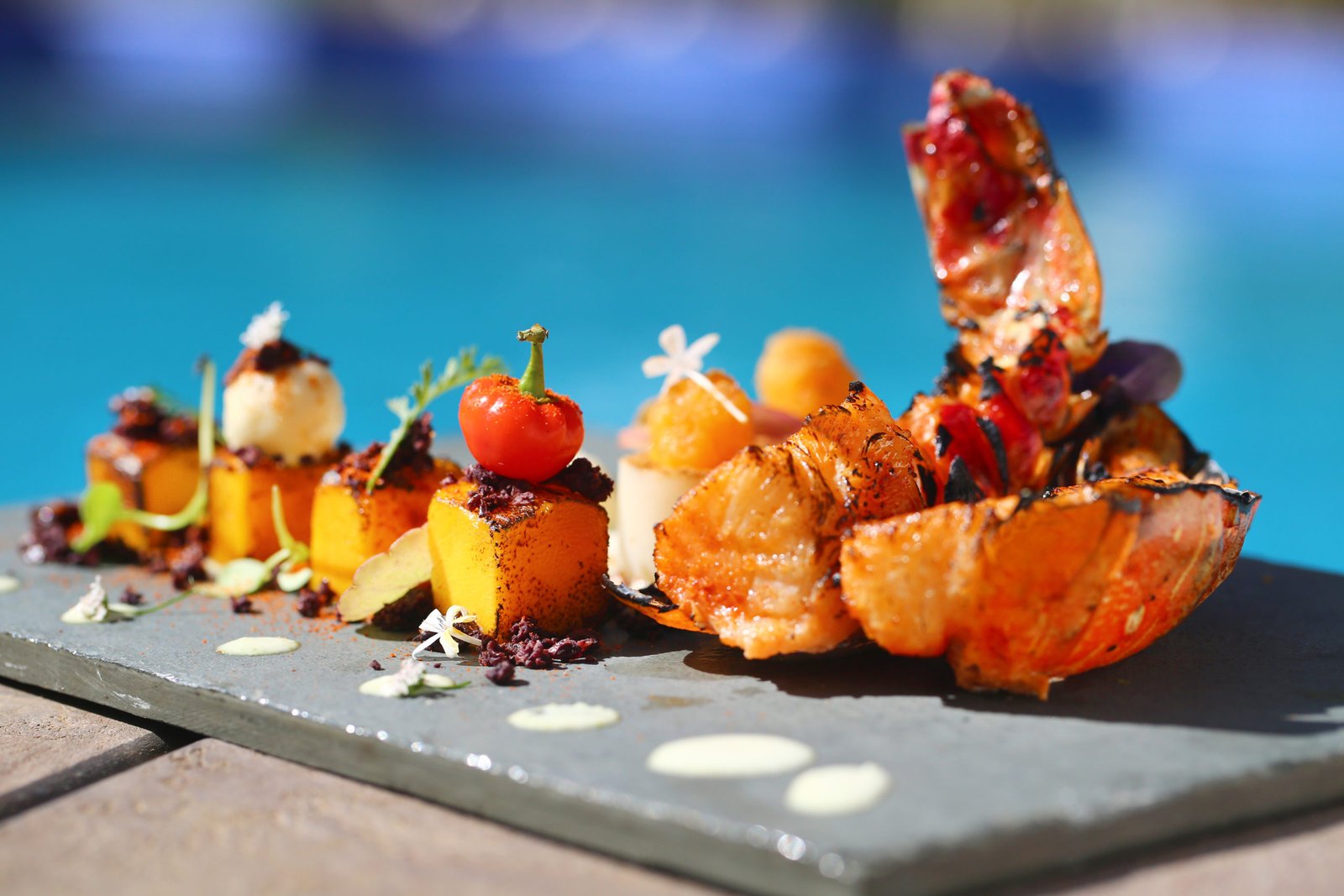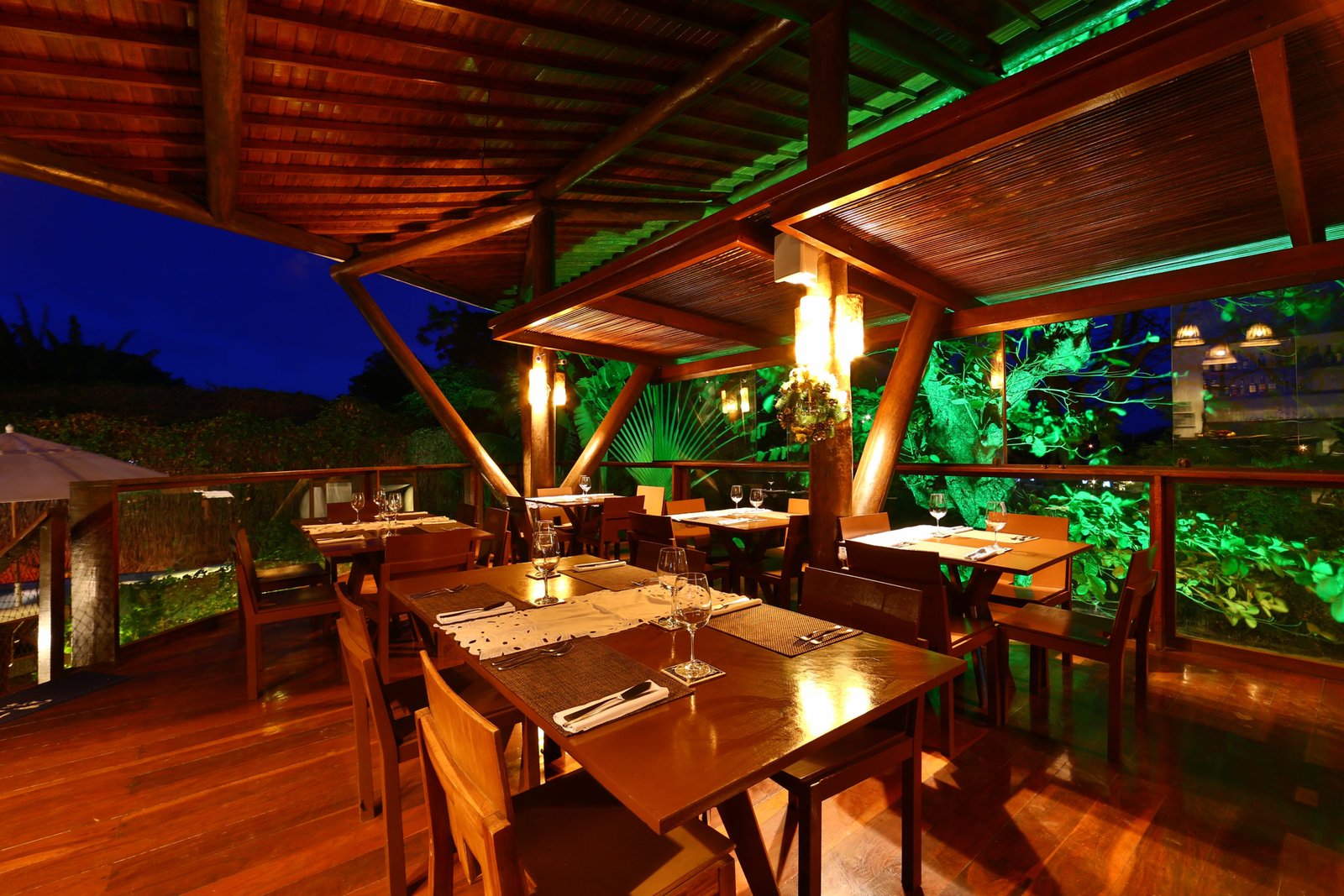 Accommodations
Teju-Açu has 6 bungalows, each with solar-heated showers, balcony with hammock, hair dryer, TV, minibar, Wi-Fi, and L'Occitane Amenities.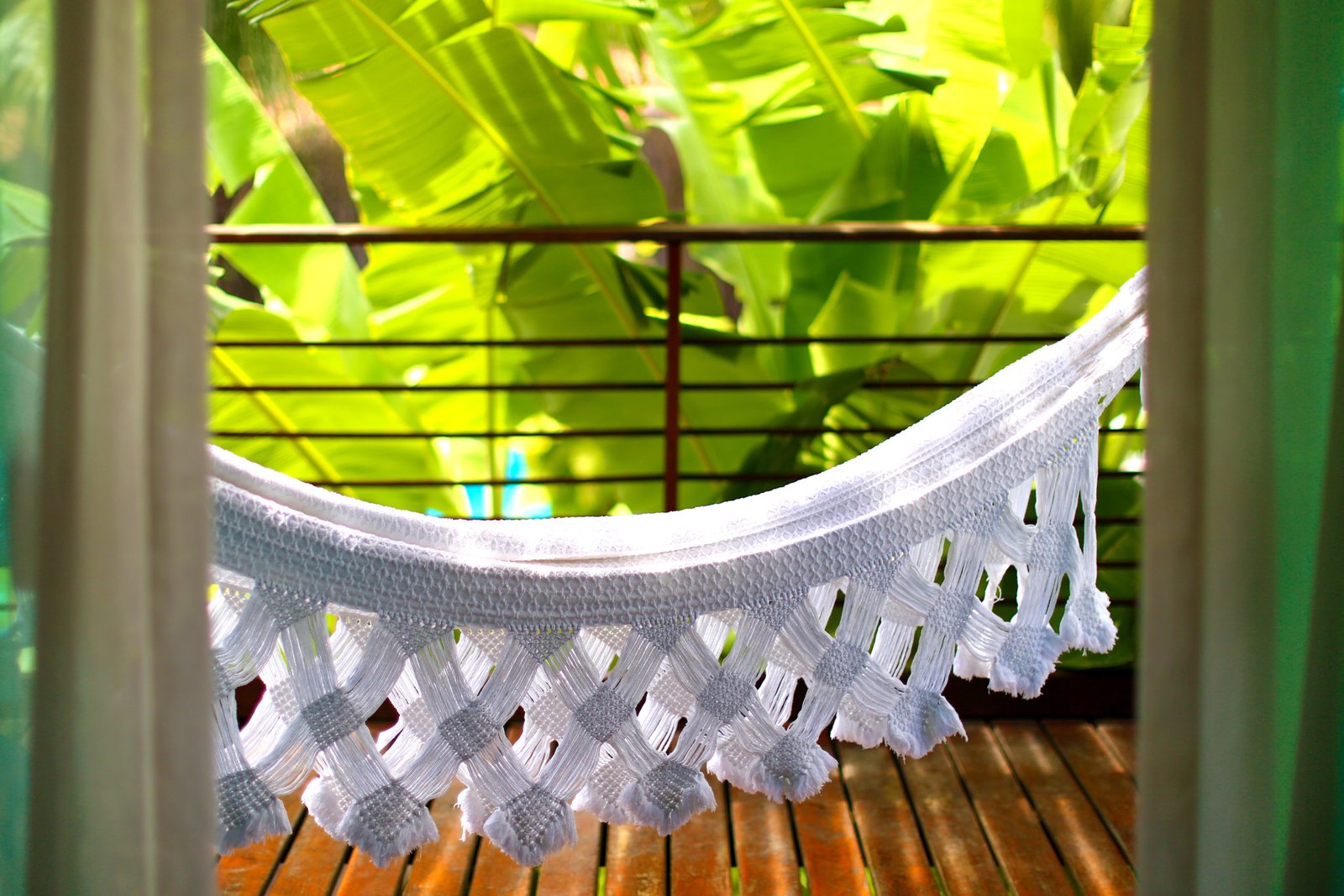 Teju Bungalows
Located on the ground floor, each of these bungalows can accommodate up to fours guests. These rooms are furnished with a queen-size bed and up to two single beds.
Teju-Açu Bungalows
Teju-Açu Bungalows are located on the top floor, overlooking Morro do Pico and the hotel's pool. These rooms are furnished with a king-size bed. A single bed can be added upon request.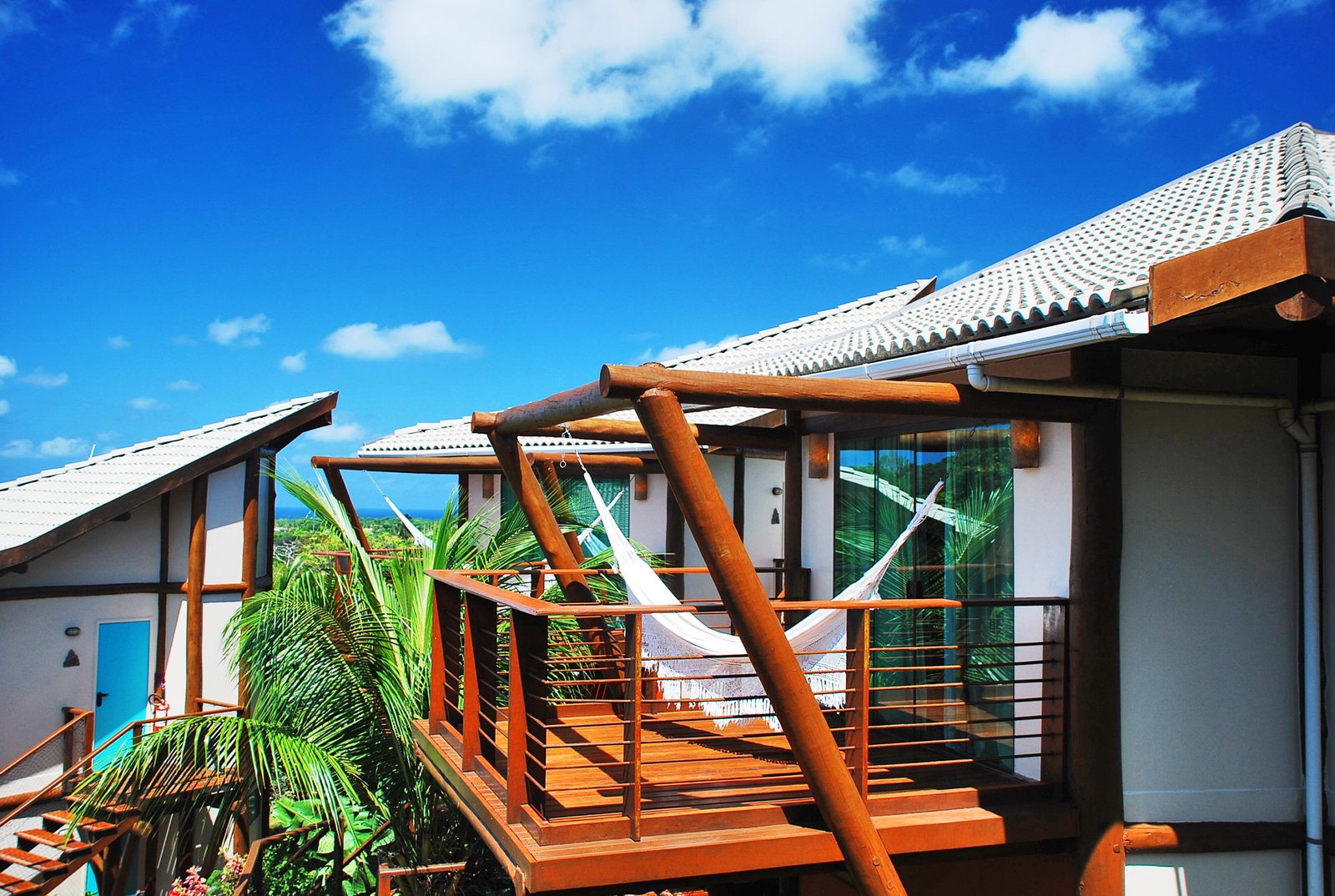 ARE YOU CONSIDERING A STAY AT TEJU AÇU? LANDED PROVIDES PERSONALIZED, CUSTOM TRAVEL WITHIN CENTRAL AMERICA, SOUTH AMERICA, AND THE ANTARCTIC. WE'LL CREATE A UNIQUE ITINERARY PLAN TAILORED TO YOUR INTERESTS AND DREAMS. EXPERIENCE THE TRIP OF A LIFETIME. SPEAK WITH ONE OF OUR EXPERT TRAVEL PLANNERS TODAY AT 801.582.2100.