Located near the center of Aguas Calientes, El MaPi is an excellent option for short, economical overnight stays in the vicinity of Machu Picchu. The fuss-free rooms are cozy and comfortable–an ideal roost during your days of adventure at the City in the Clouds.
The Machu Picchu Historical Reserve is located just across the roaring Urubamba River, in a cloud forest region between the high Andes and the Amazon Basin. Bus service to Machu Picchu begins and returns to a location that is a short walk from the hotel's entrance.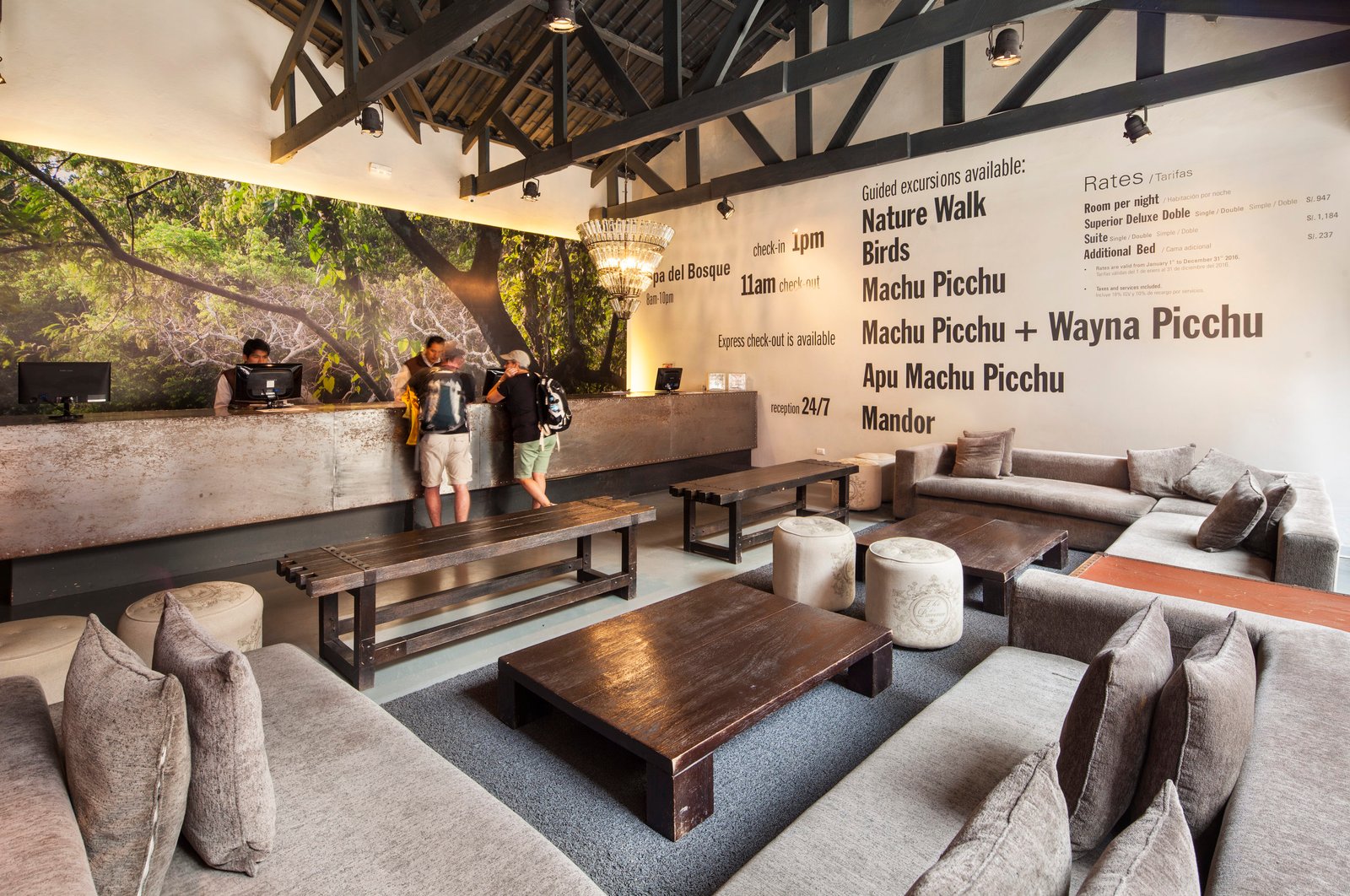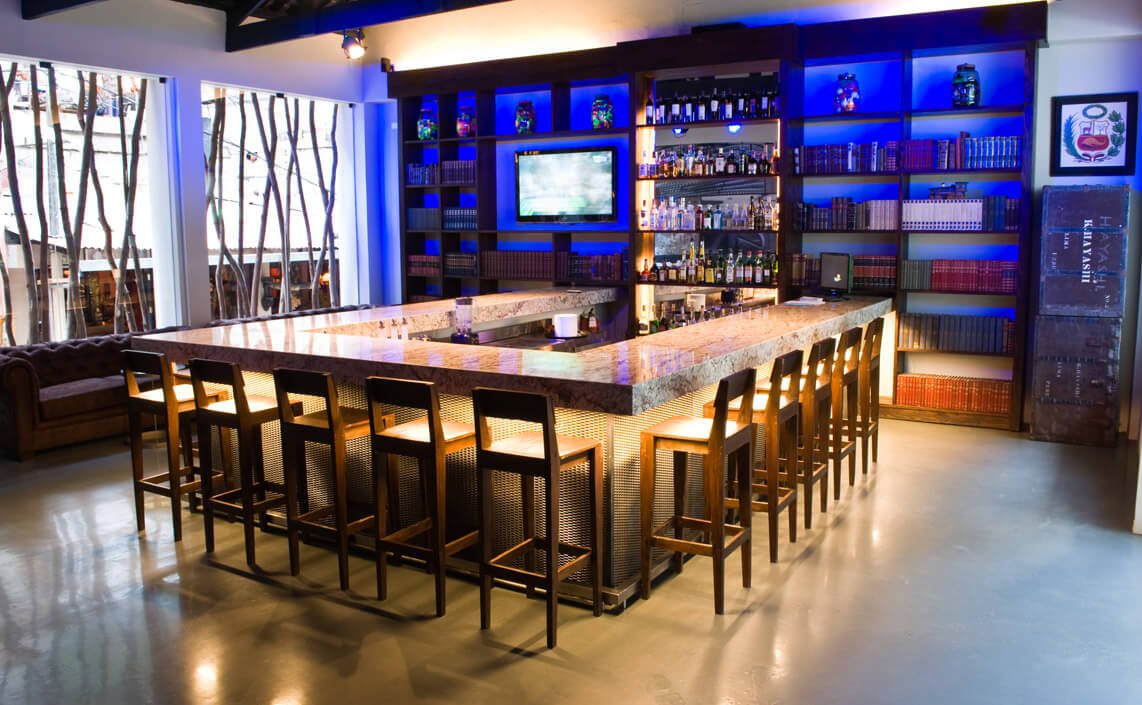 Accommodations
The 130 guest rooms at El MaPi feature panoramic windows overlooking the town of Aguas Calientes. In-room amenities also include blackout curtains, 100% Peruvian cotton sheets, hypoallergenic pillows, cotton bathrobes, hairdryer, TV, Wi-Fi, minibar, and security box.
Rooms can be furnished with either a king-size bed or two twin-size beds.
Superior Deluxe Rooms
Superior Deluxe Rooms measure approximately 215 square feet and feature an armchair and a full-size mirror.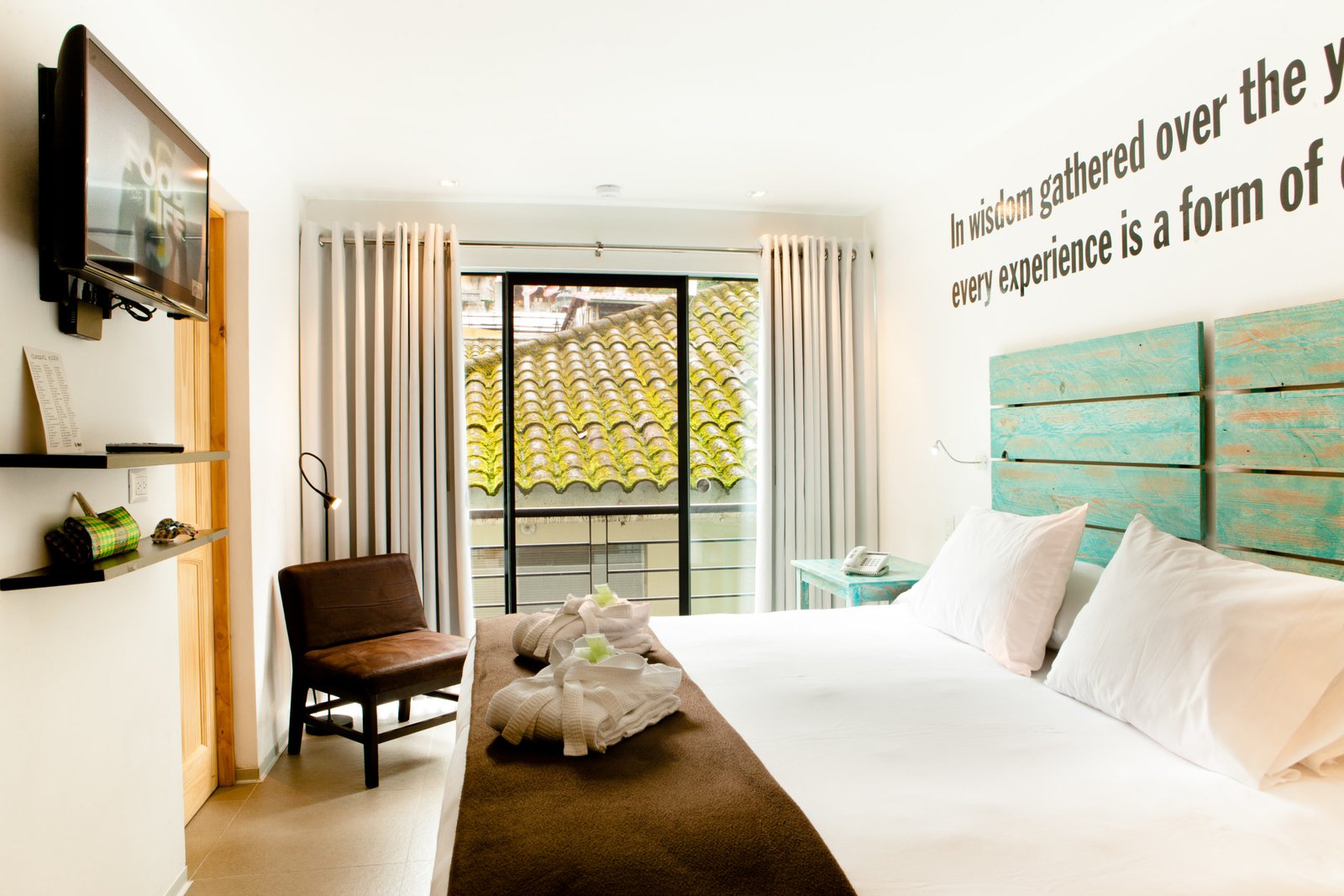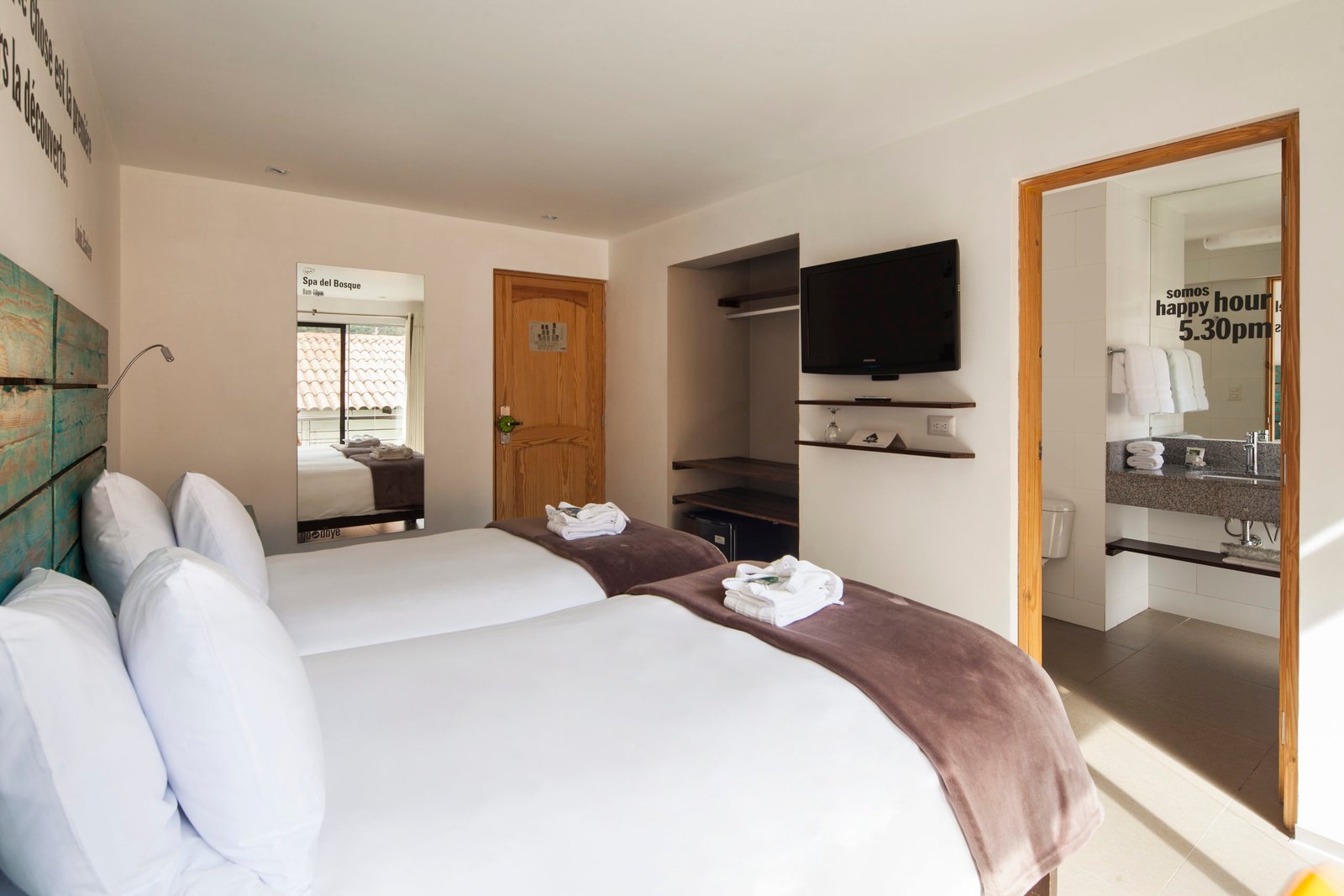 Suites
Suites measure approximately 320 square feet and feature a walk-in closet for two, a coffee maker, and a living room with a sofa bed.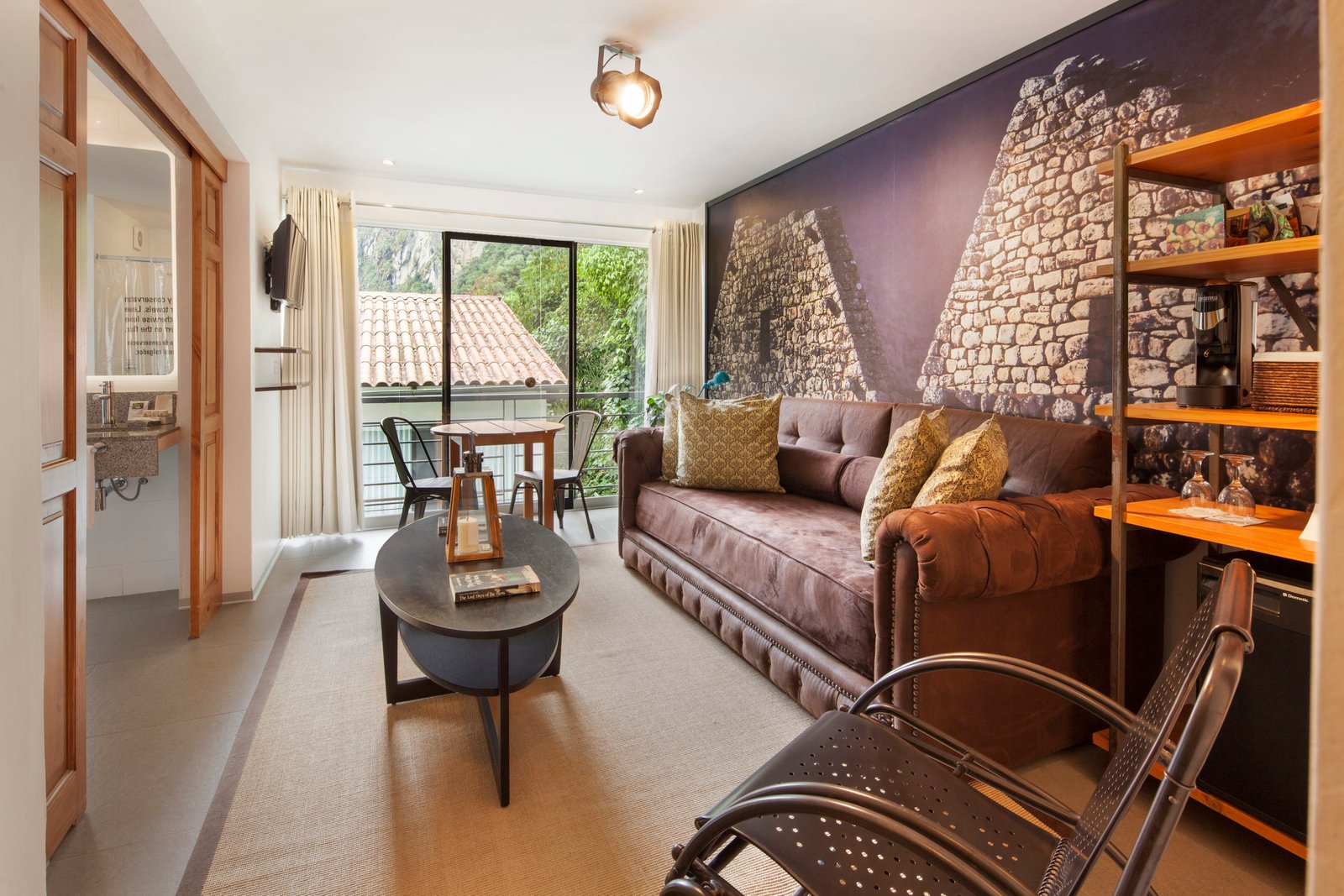 Amenities & Services
Among El MaPi's amenities and services are a welcome signature lemongrass lemonade, a complimentary Pisco Sour, and Wi-Fi. The reception desk is open around the clock. Medical service and supplemental oxygen (to aid in acclimatization) are available at the front desk.
A bar, La Cafeteria Restaurant, and a spa are also available. Organic breakfast, lunch, tea time, and dinner are served at La Cafeteria with produce from the hotel's orchard. Sustainable & locally-sourced snacks, a wide selection of Piscos, and organic wines are offered at the bar.
The Spa del Bosque at El MaPi features a pine sauna, hydro massage showers, a heated plunge pool, and a hydration zone.
Laundry service and massages are offered, with an additional charge.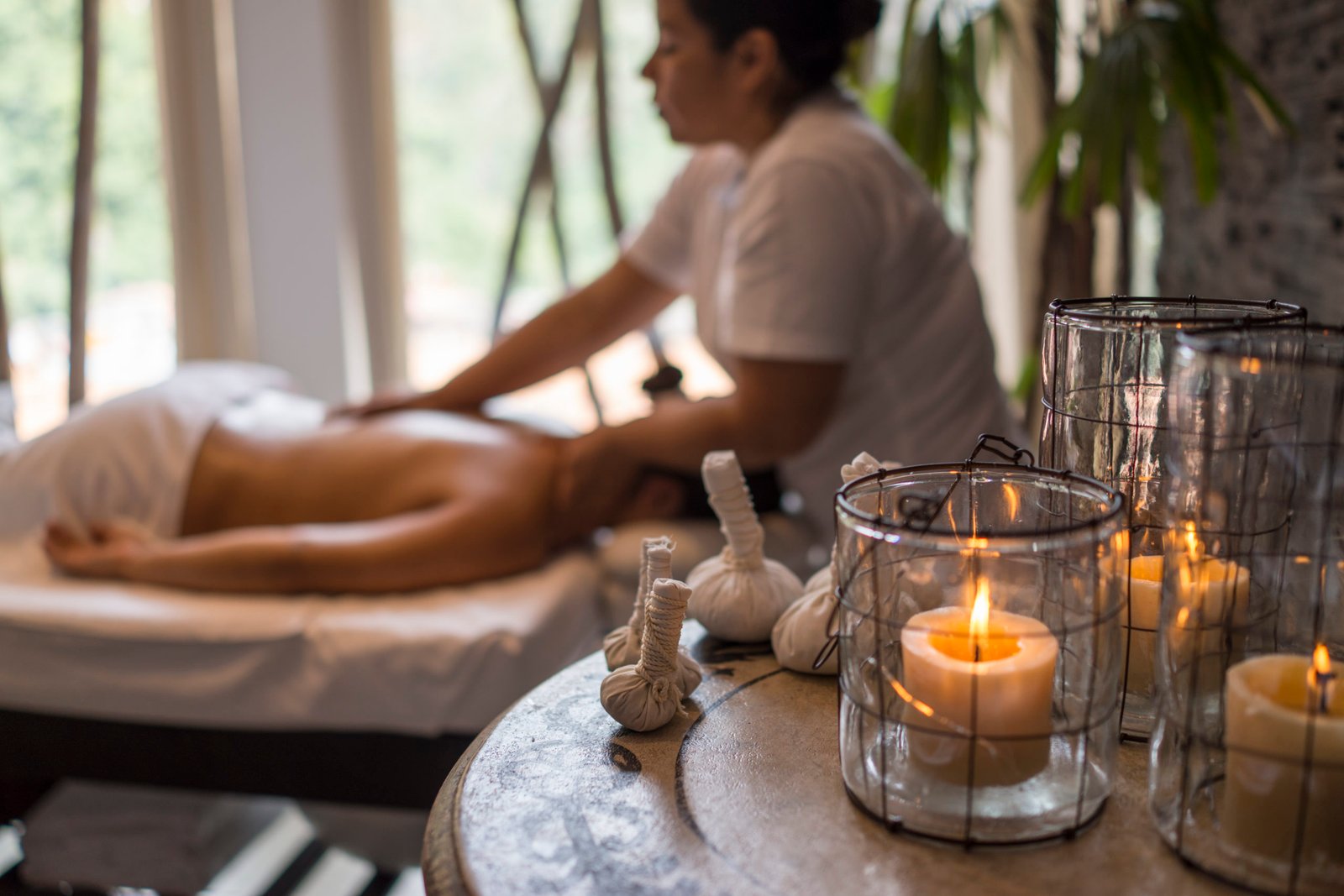 Activities
LANDED arranges privately guided tours of Machu Picchu and surrounding areas.
Machu Picchu is an engineering marvel—a city in the clouds surrounded by sheer precipices. The site contains 140 known structures, including temples, palaces, ritual baths and dwellings. The city also includes agricultural terraces and over 100 flights of stone stairs.
Want to learn more?  Speak with one of our expert travel designers, or download our Machu Picchu guide.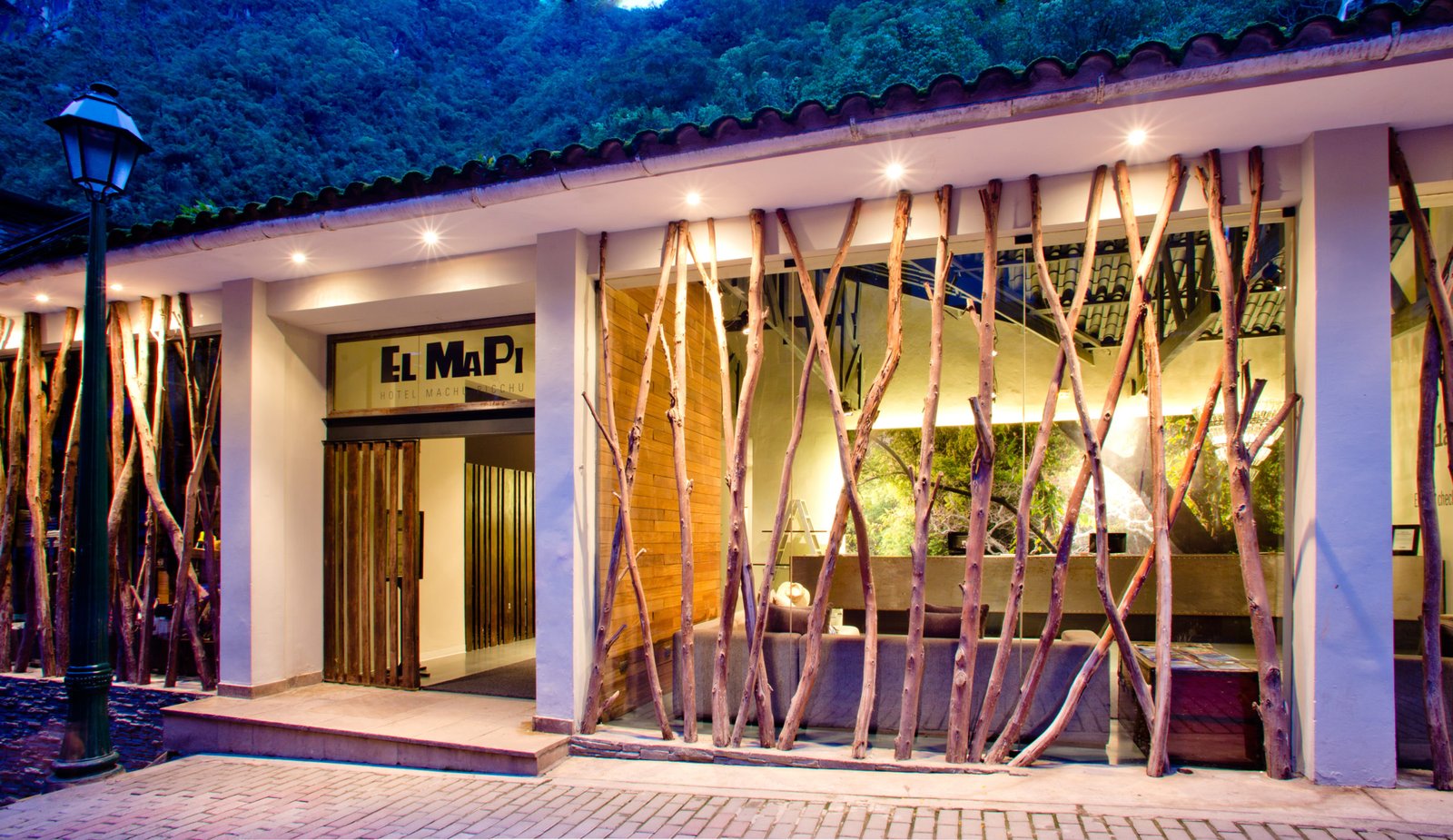 ARE YOU CONSIDERING A STAY AT EL MAPI? LANDED PROVIDES PERSONALIZED, CUSTOM TRAVEL WITHIN CENTRAL AMERICA, SOUTH AMERICA, AND THE ANTARCTIC. WE'LL CREATE A UNIQUE ITINERARY PLAN TAILORED TO YOUR INTERESTS AND DREAMS. EXPERIENCE THE TRIP OF A LIFETIME. SPEAK WITH ONE OF OUR EXPERT TRAVEL PLANNERS TODAY AT 801.582.2100.