Santa Teresa Hotel is a boutique urban retreat in the heart of Rio de Janeiro's colorful, hillside Santa Teresa neighborhood. Blessed with a panoramic view of downtown Rio, this property was originally a coffee farm, dating back to 1850. Elements of the hotel's design are inspired by Brazil's golden eras of coffee and cocoa.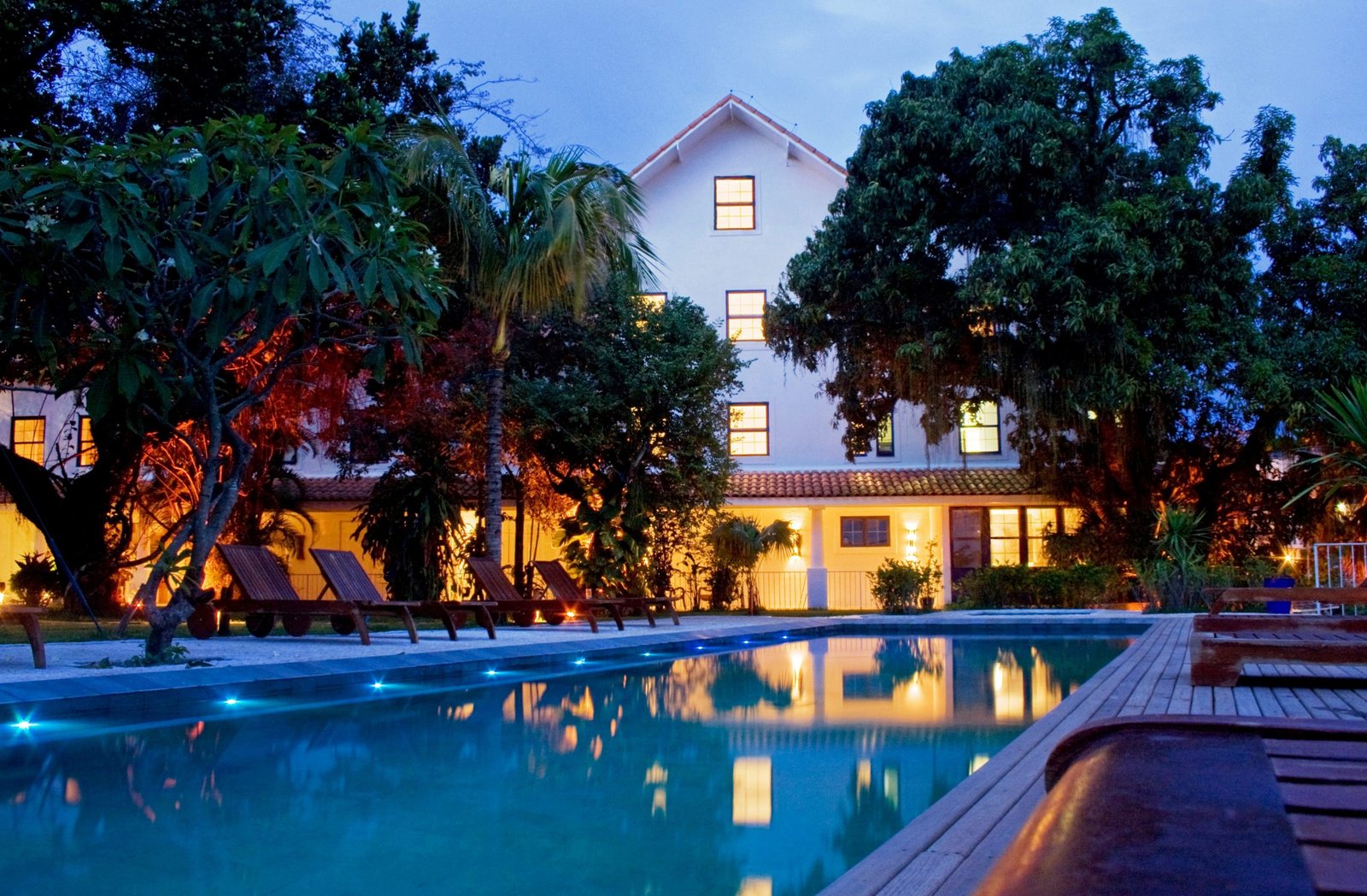 Santa Teresa Hotel is located close to the center of Rio and the Lapa nightlife district. We love the Santa Teresa vibe, away from the bustle but usually only 20-30 minutes by car from iconic landmarks such as the cathedral; Cristo Redentor statue; Sugarloaf Mountain, and the wide South Zone beaches of Leme, Copacabana, Ipanema, and Leblon. Many of our clients stay on the beach for their first trip to Rio, but choose Santa Teresa on subsequent trips.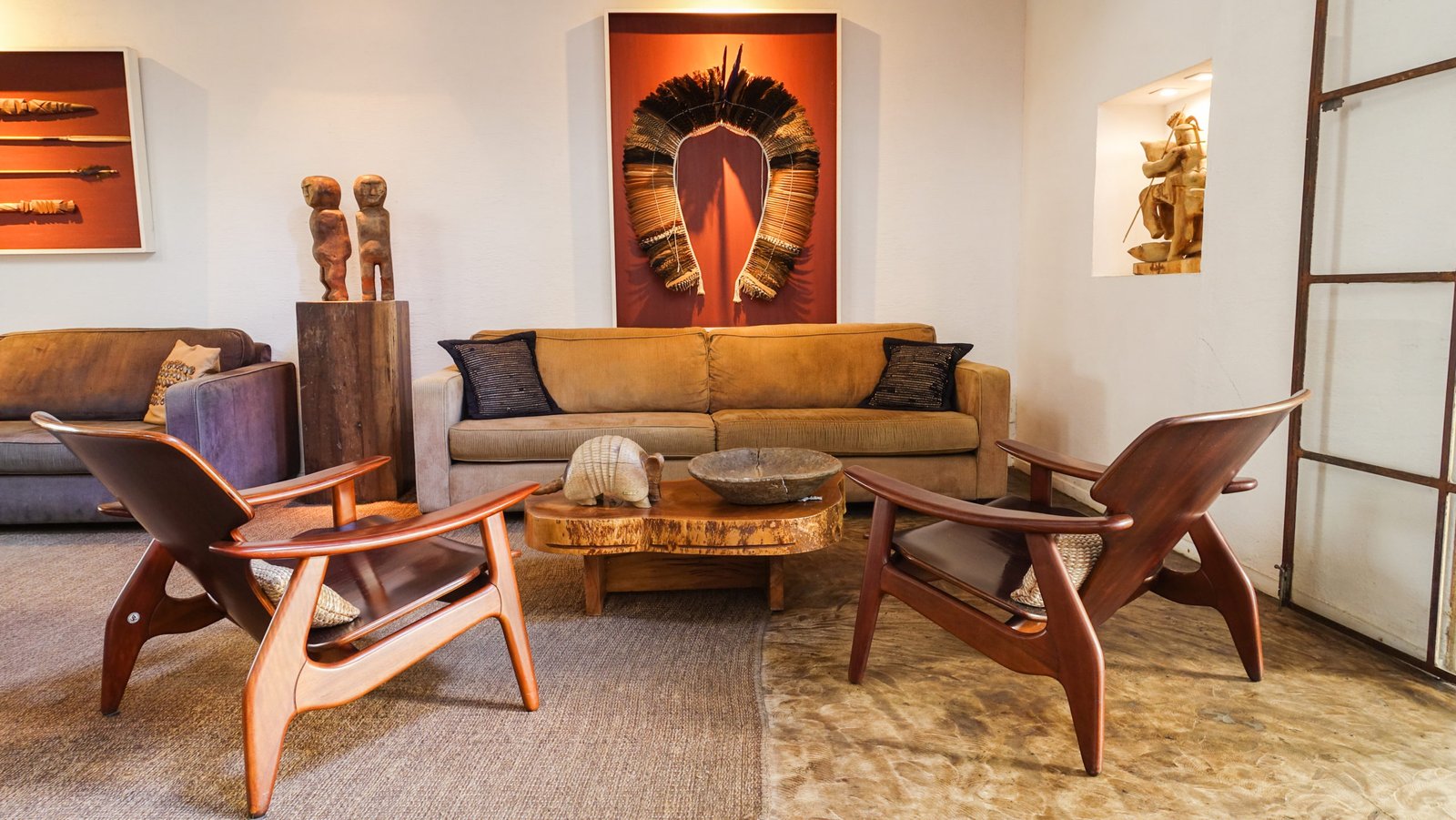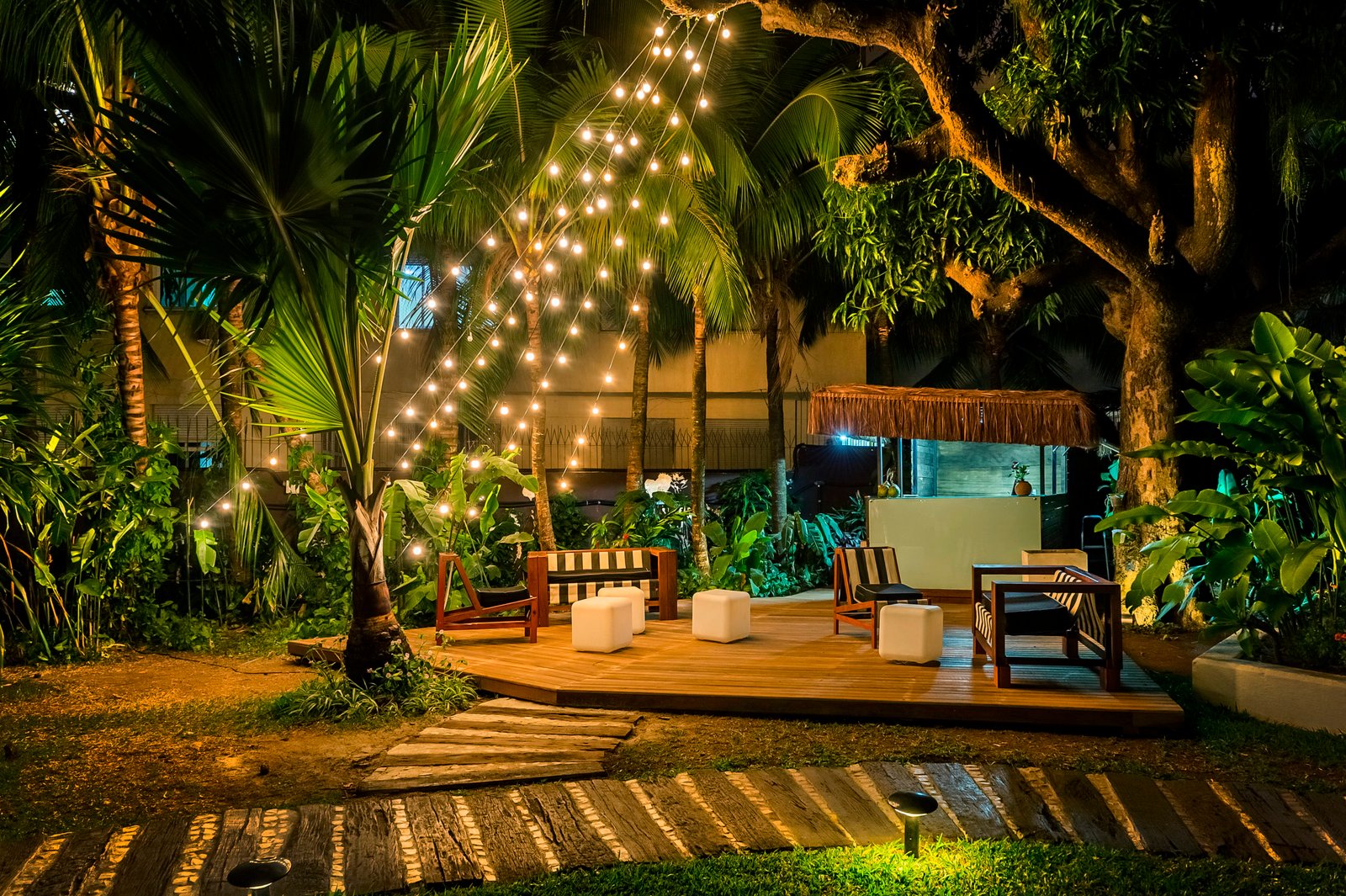 Accommodations 
Guest rooms at Santa Teresa Hotel bring to mind the breezy and the tropical. The emphasis is on natural and raw materials–cotton, flax, coconut fiber, bacaba banana, carnauba, and warm hardwoods.
Each guest room features original artwork, luxury linens, bathrobes, air conditioning, security box, minibar, and Wi-Fi.
All guest rooms are furnished with a king-size bed or two twin-size beds.
---
Superior Room
Measuring approximately 270 square feet, Superior rooms are furnishing with pieces by Rock Lane and Carassas, with Debret and Hutchinson prints.
The rooms may overlook the city or the gardens of the hotel courtyard.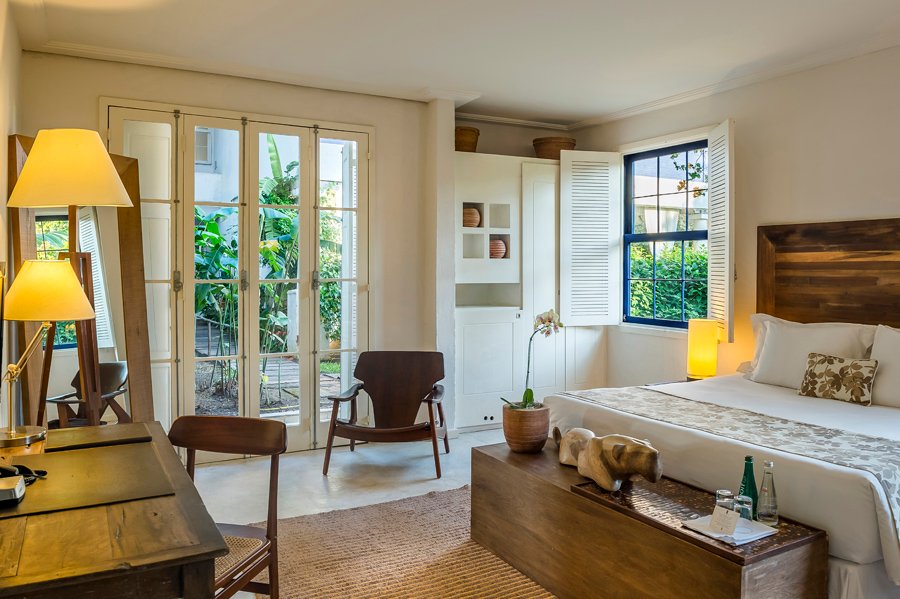 ---
Deluxe Room
Measuring approximately 380 square feet, Deluxe rooms have a private balcony. These rooms feature modern décor with pieces of furniture by Rock Lane and chairs designed by the legendary Sergio Rodrigues.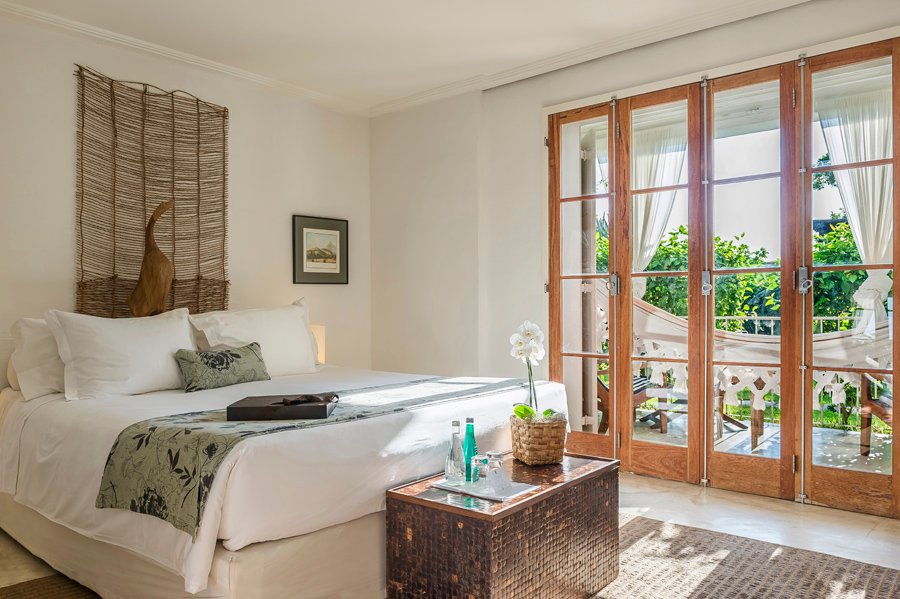 Junior Suite
At approximately 430 square feet, the Junior Suites at Santa Teresa Hotel overlook the hillsides. They are decorated with the pieces by Rock Lane, Sergio Rodrigues, Carassas, and Zemog.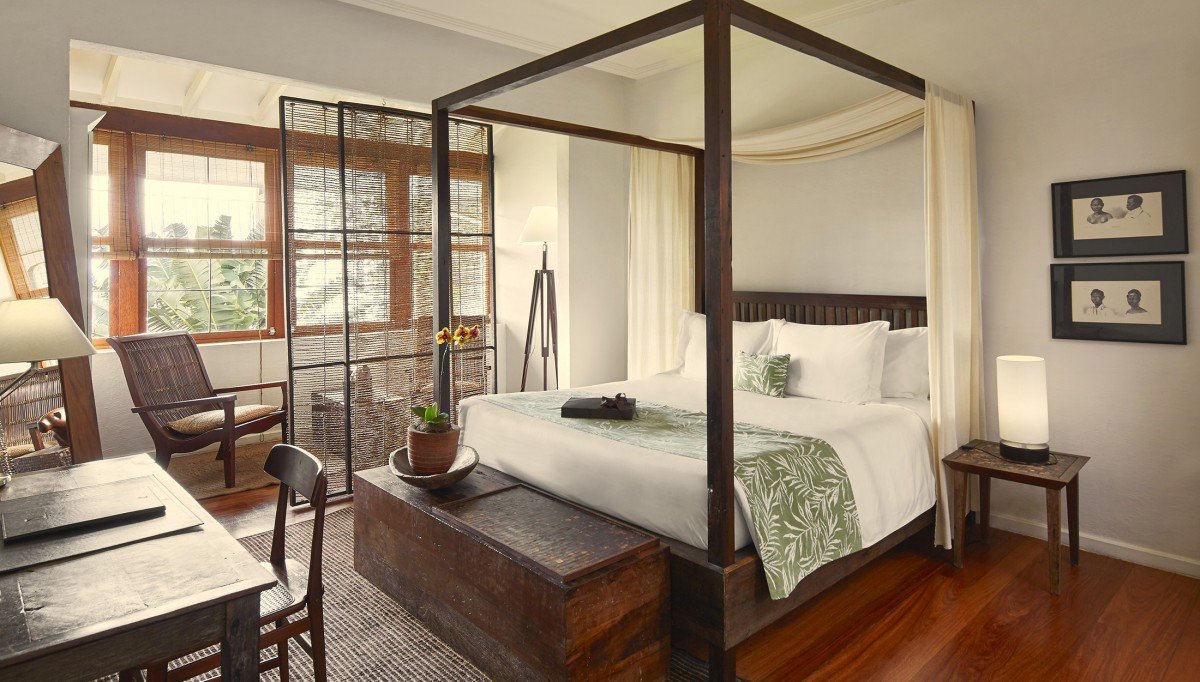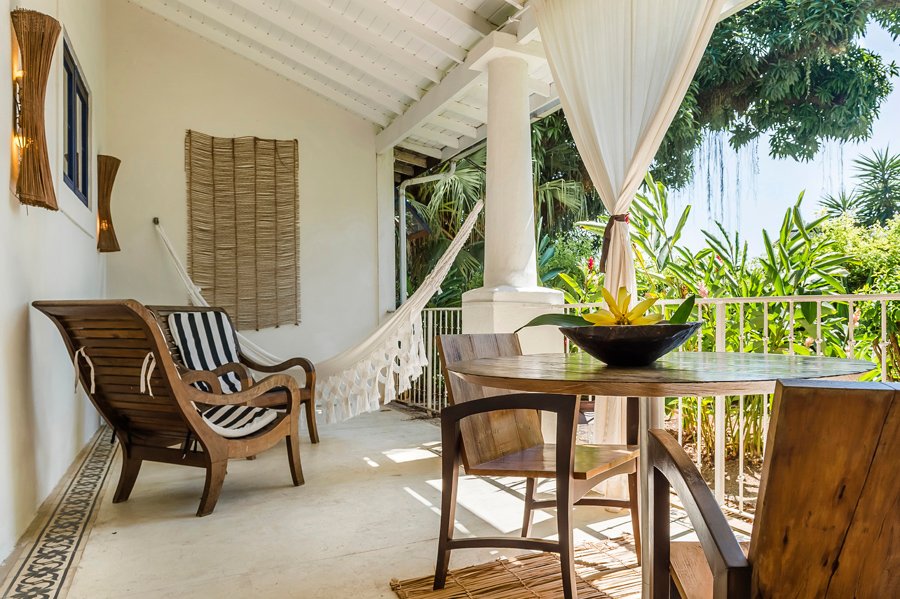 ---
Master Suite
Master Suites overlook the hotel's gardens and feature a work desk and a Studio Vitti bath. They measure approximately 750 square feet.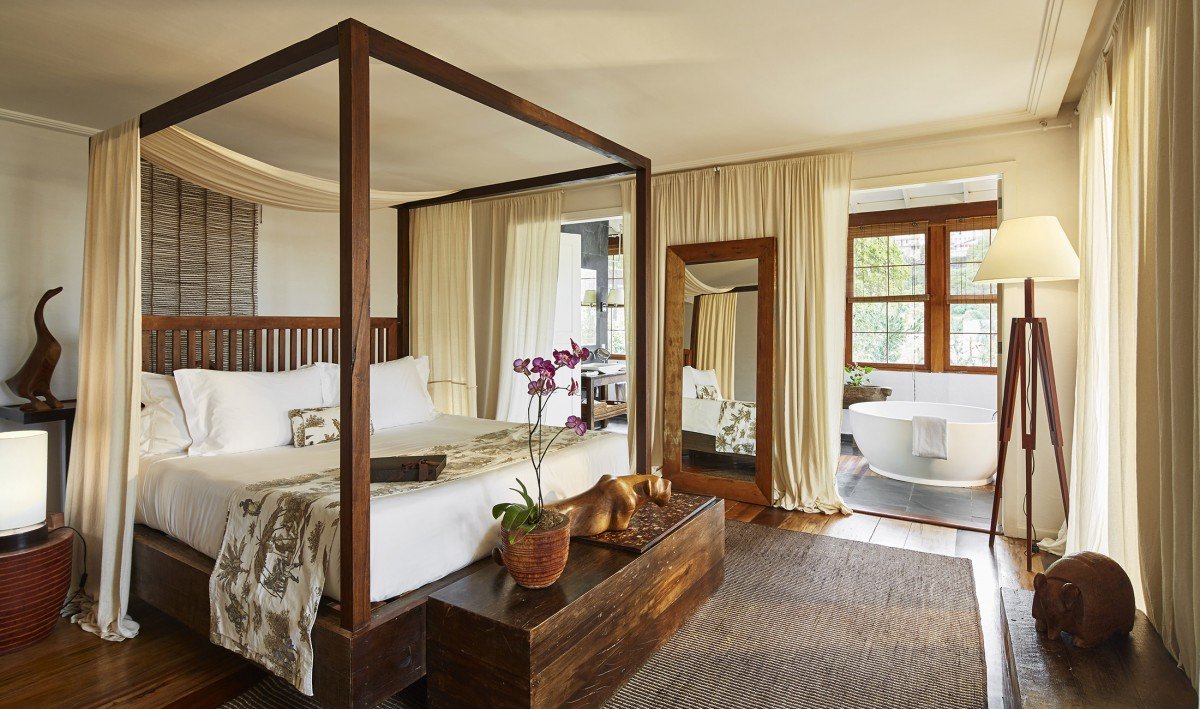 ---
Loft Suite
Loft Suites offer views of the mountains of Santa Teresa. These suites also feature a separate living room, a king-size bed, and a design bath. They measure approximately 750 square feet.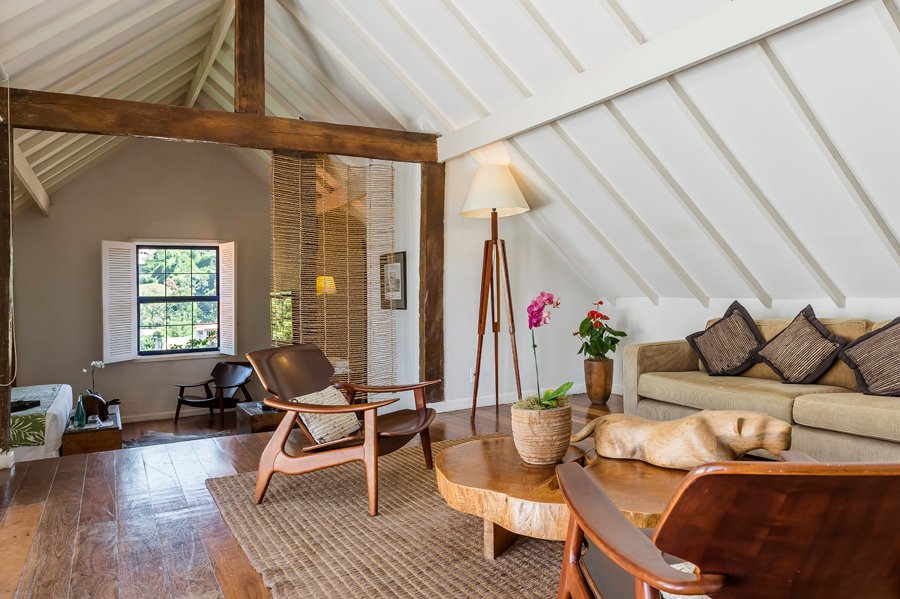 ---
Royal Suite
The Royal Suite offers views of the Christ the Redeemer statue and the Guanabara Bay. This suite features a living room, a grand piano, a king-size bed, a Studio Vitti bath, and a balcony. This suite measures approximately 1,720 square feet.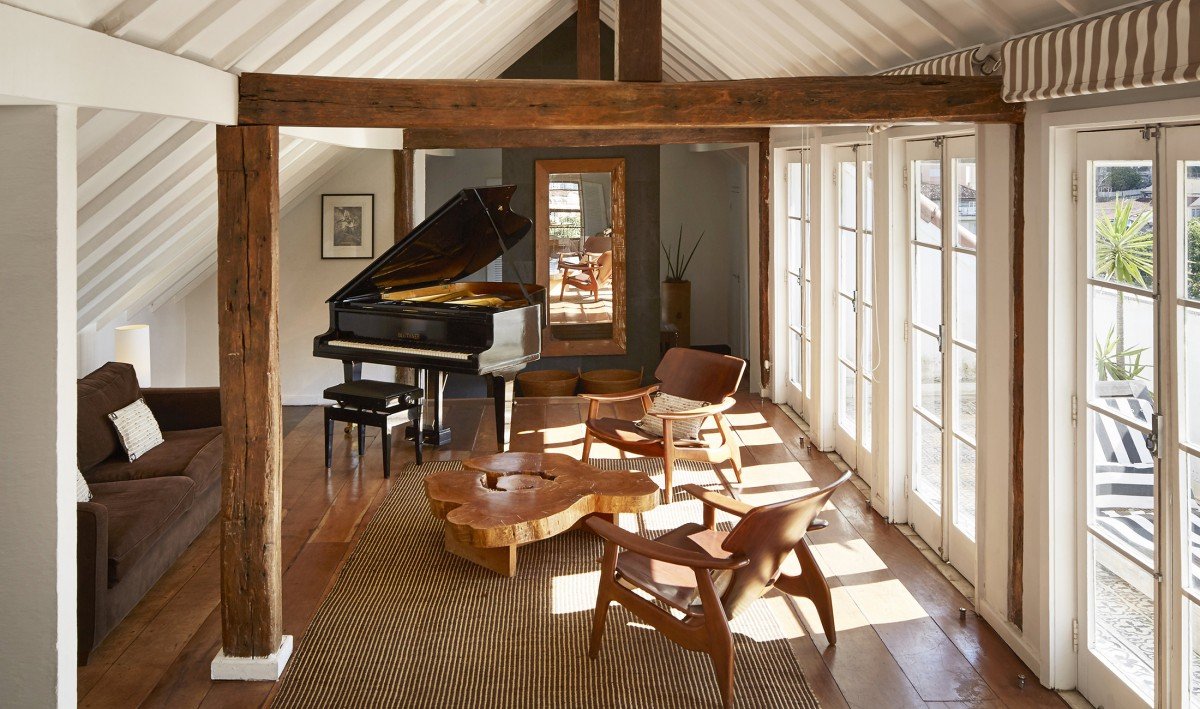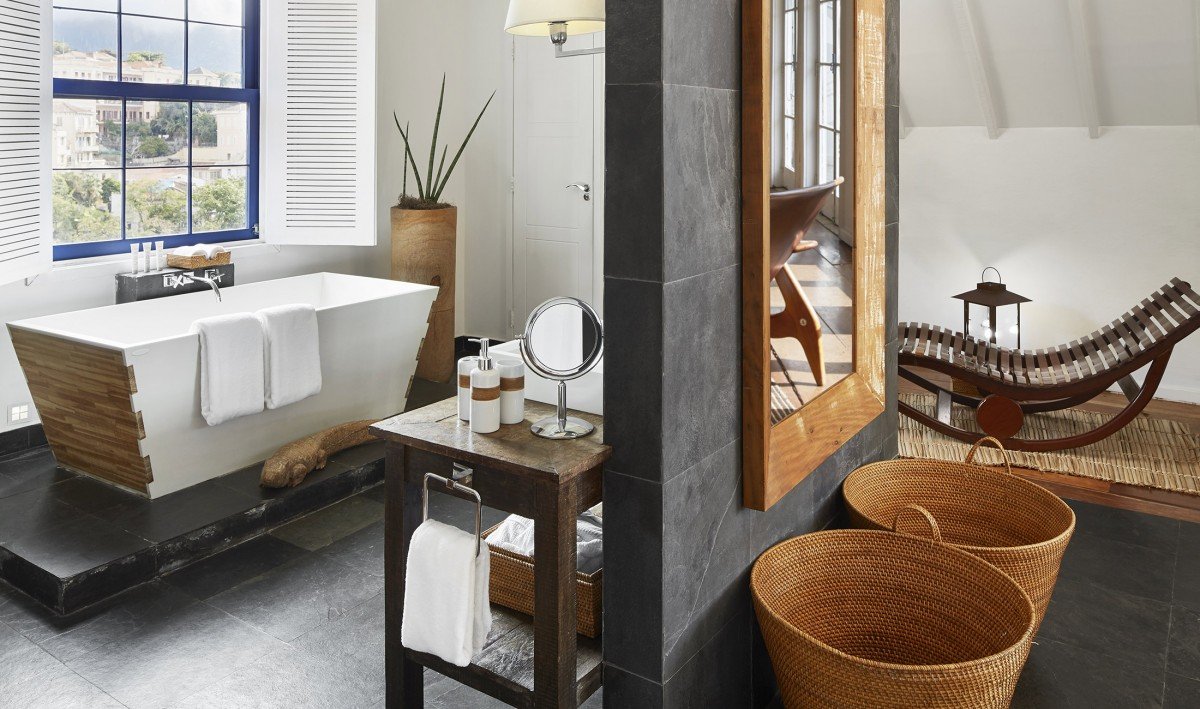 Amenities
Among the hotel's amenities are an open-air swimming pool overlooking the Guanabara Bay, a Spa, a terrace restaurant, and a bar.
Meals at Térèze Restaurant are simple and fresh, always prioritizing local produce.
Bar dos Descasados has a jaw-dropping panoramic balcony and an award-winning mixed drink list.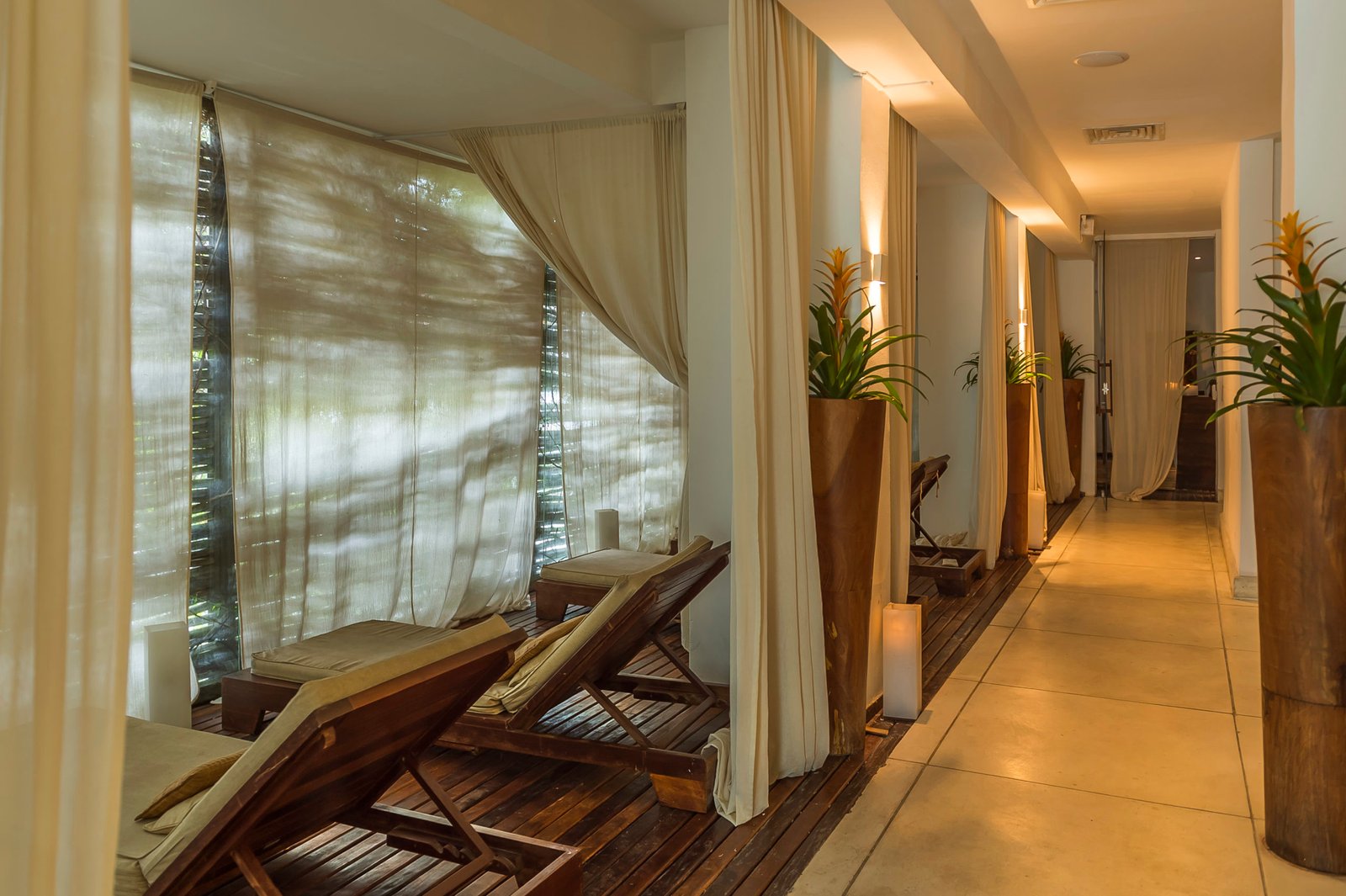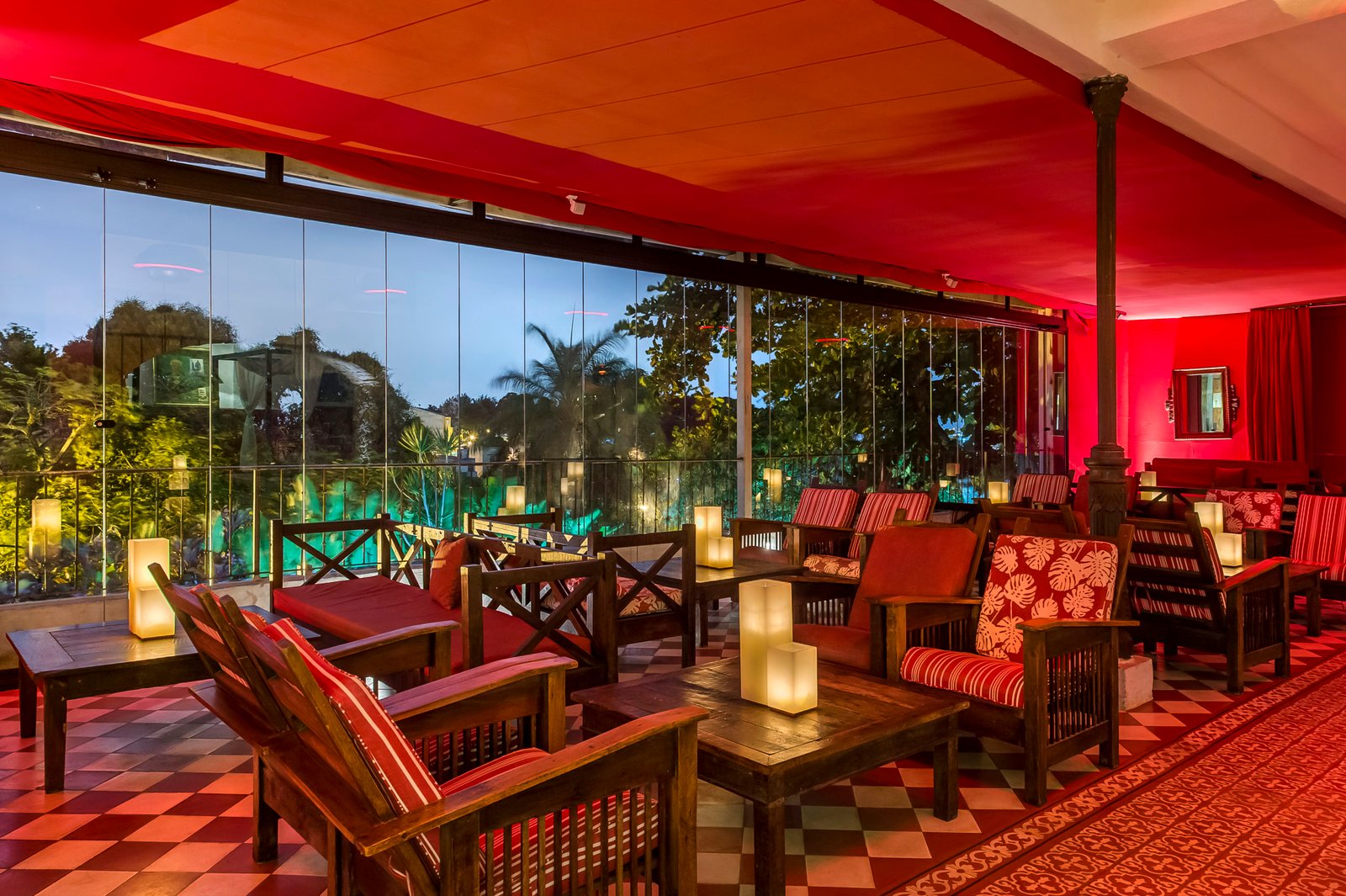 Rio de Janeiro
Since 2006, LANDED has arranged these signature experiences for clients in Rio de Janeiro:
Market visits, cooking classes, and chef's table experiences
Sunset visits to Sugarloaf Mountain
Street-art explorations with graphic designers and graffiti artists
Photo workshops with master photographers
Surfing lessons and surf day trips
Accompanied visits to samba clubs and live music venues in the Lapa neighborhood
Samba school visits (seasonally available)
Explorations of the city's street food culture
Jewish cultural explorations
Accompanied visits to soccer matches (January to December)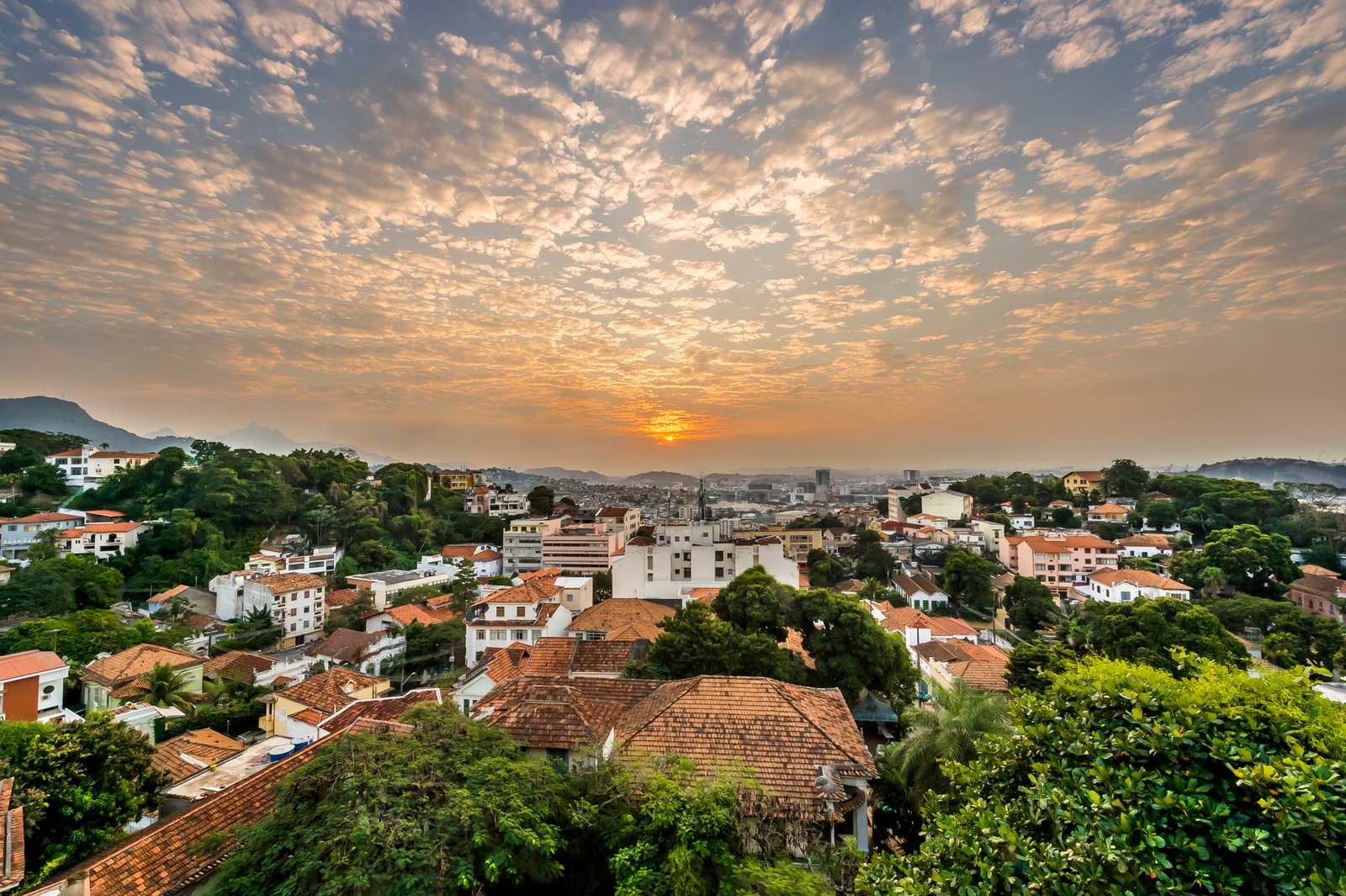 Pictures by: Tadeu Brunelli
ARE YOU CONSIDERING A STAY AT SANTA TERESA HOTEL RIO DE JANEIRO? LANDED PROVIDES PERSONALIZED, CUSTOM TRAVEL WITHIN CENTRAL AMERICA, SOUTH AMERICA, AND THE ANTARCTIC. WE'LL CREATE A UNIQUE ITINERARY PLAN TAILORED TO YOUR INTERESTS AND DREAMS. EXPERIENCE THE TRIP OF A LIFETIME. SPEAK WITH ONE OF OUR EXPERT TRAVEL PLANNERS TODAY AT 801.582.2100.