Casa Cartagena Boutique Hotel & Spa Cusco lies just up the street from Plazoleta Nazarenas, in the heart of Cusco's ancient center. This is an ideal location for exploring the city on foot; the Plaza de Armas and Cathedral are a five-minute walk to the southwest, passing two of the city's top museums en route.
Originally a Spanish colonial mansion built atop Inca imperial stonework, the home was painstakingly restored under the supervision of Peru's National Institute of Culture over 2007 and 2008. Architect Roberto Bertetti, in collaboration with the Italian interior design firm Il Cubo have created interior spaces where modern forms play with light and space.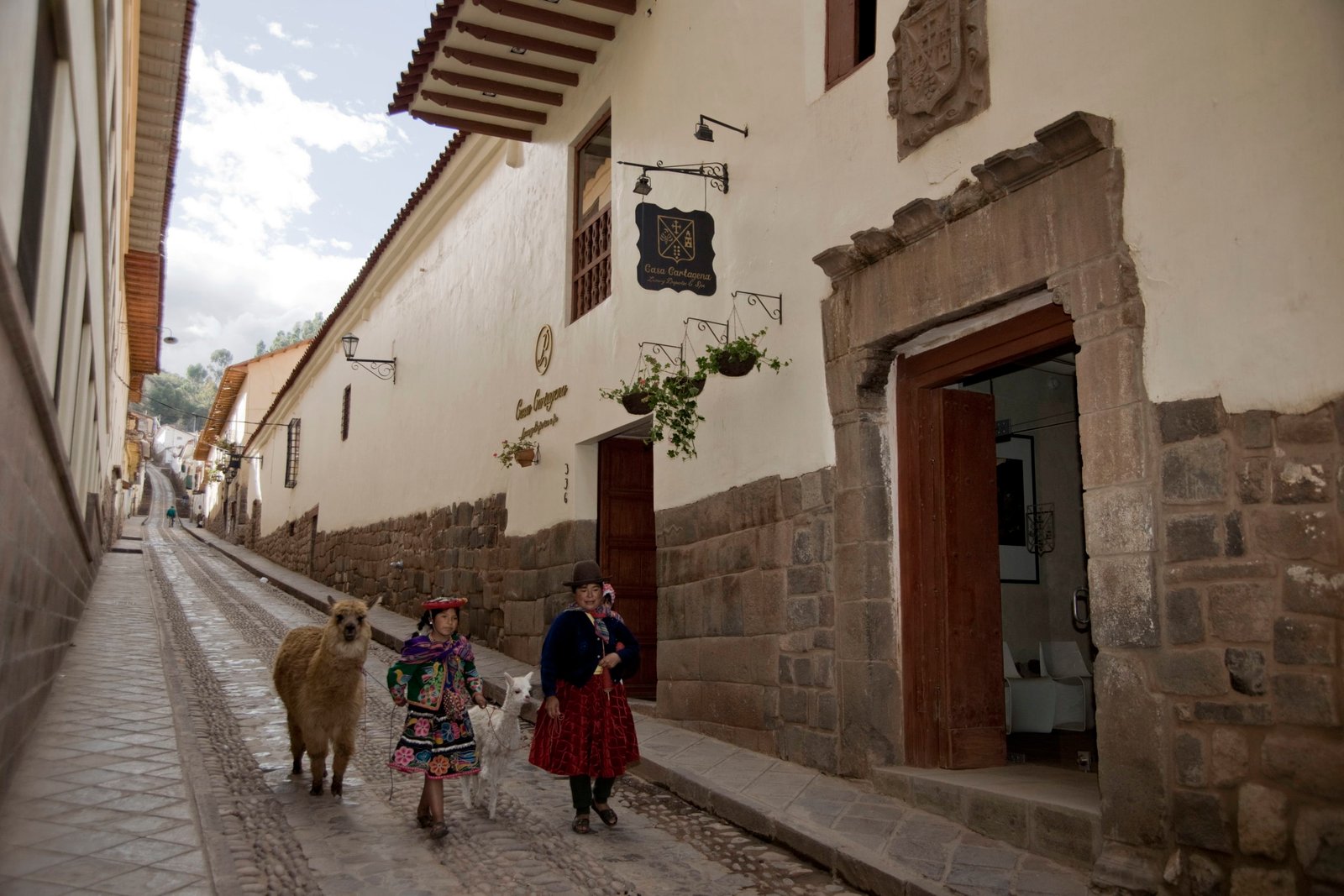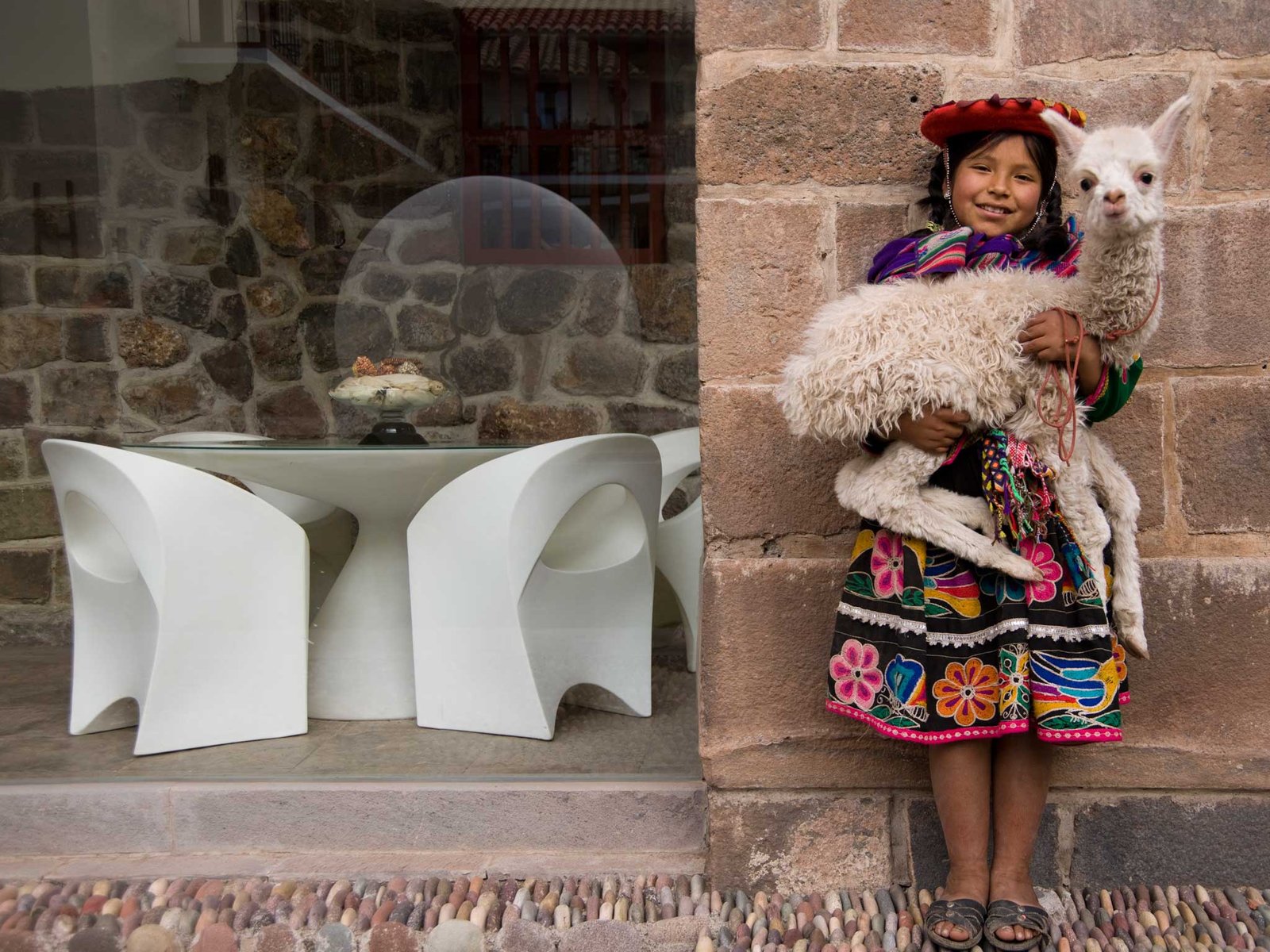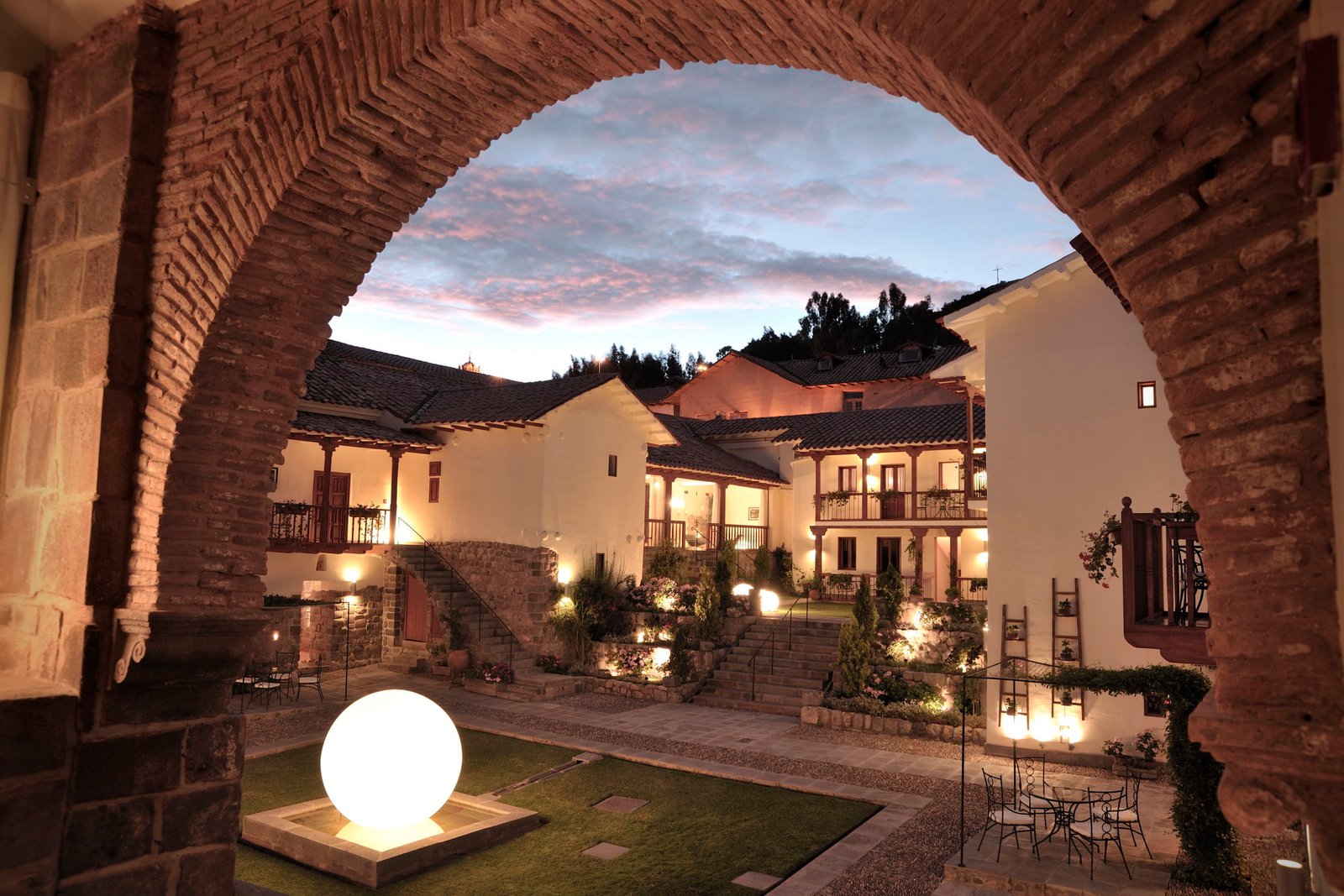 In the evening, guests at Casa Cartagena are invited to learn the secrets of Peru's national cocktail at a complimentary Pisco Sour class.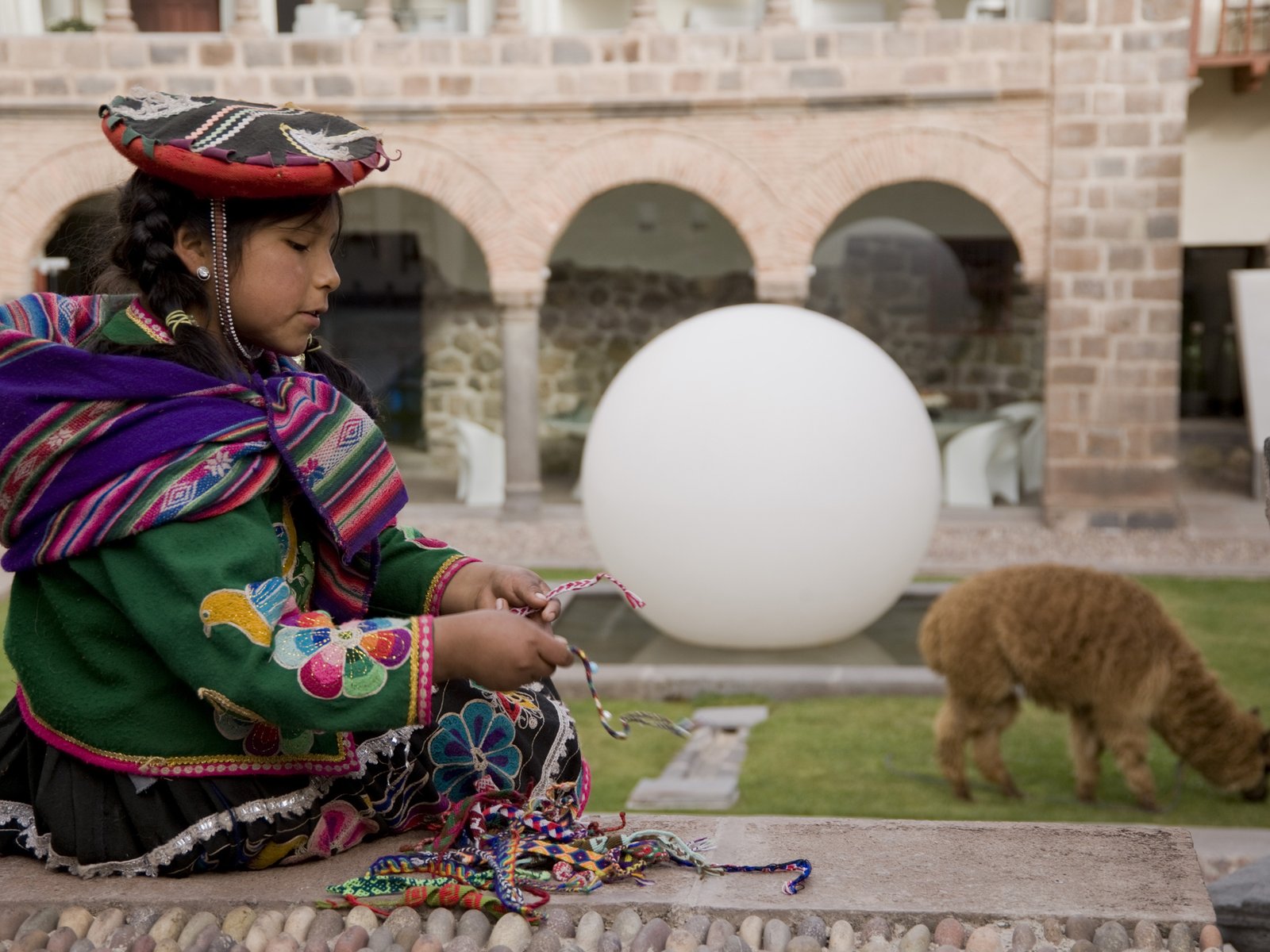 Accommodations
Casa Cartagena has 16 suites located around the interior courtyard. Casa Cartagena offers four room categories: Suites, Master Suites, Presidential Suite, and Royal Suite. The hotel may also be taken on an exclusive basis for small groups and extended families.
All suites feature private balconies and can be furnished with a king-size bed or two queen-size beds. The Presidential and the Royal Suites are furnished with a king-size bed and allow for two extra queen-size beds to be added to the room for additional guests.
Among the in-room amenities are hypoallergenic pillows, bathrobes and slippers, a bathtub with bathing salts, a tatami style shower, hairdryer, security box, minibar, TV, and Wi-Fi. Casa Cartagena also offers an oxygen enrichment system to ease the effects of high altitude.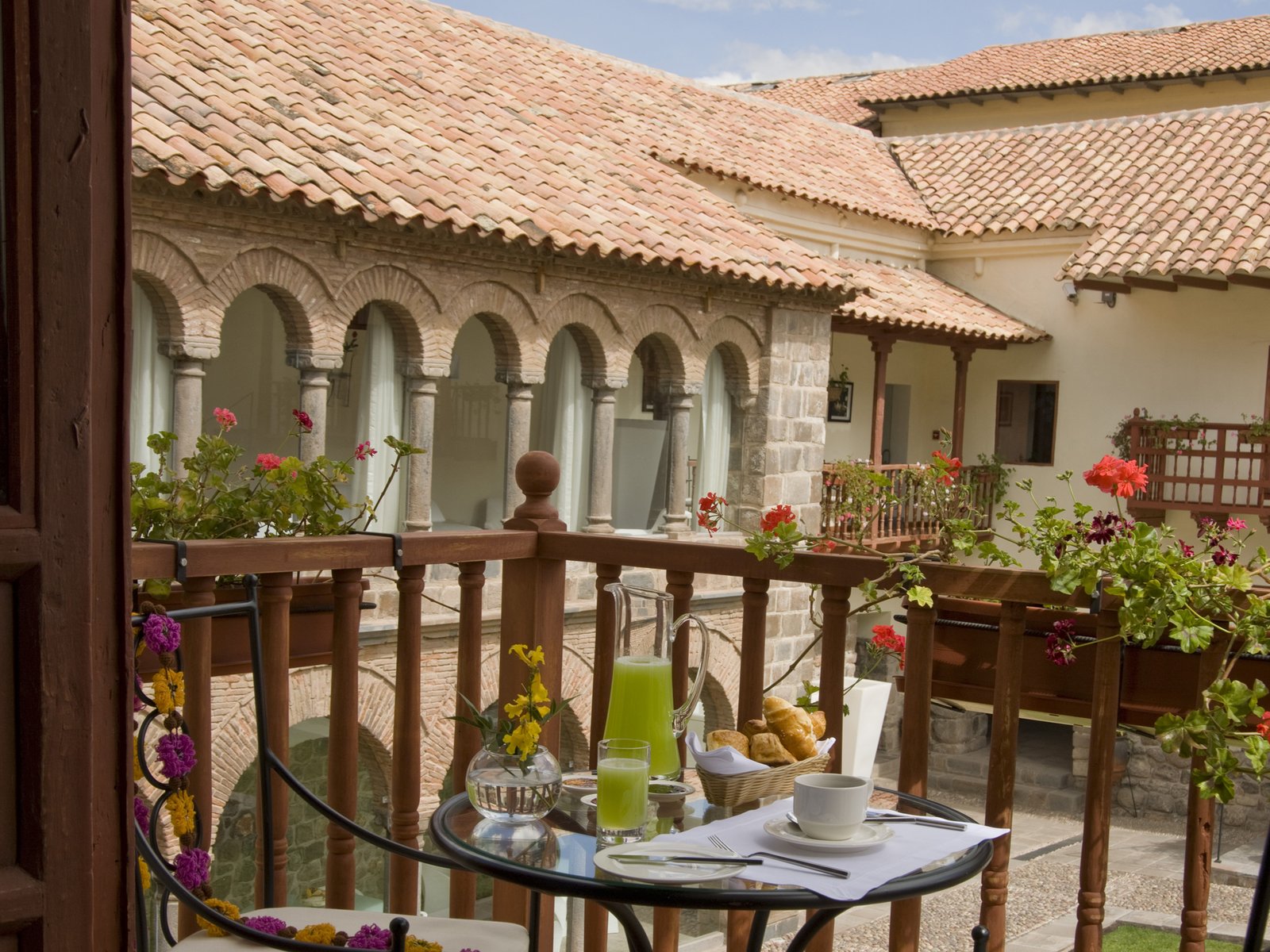 Suite
Suites at Casa Cartagena measure approximately 430 square feet and overlook the main patio.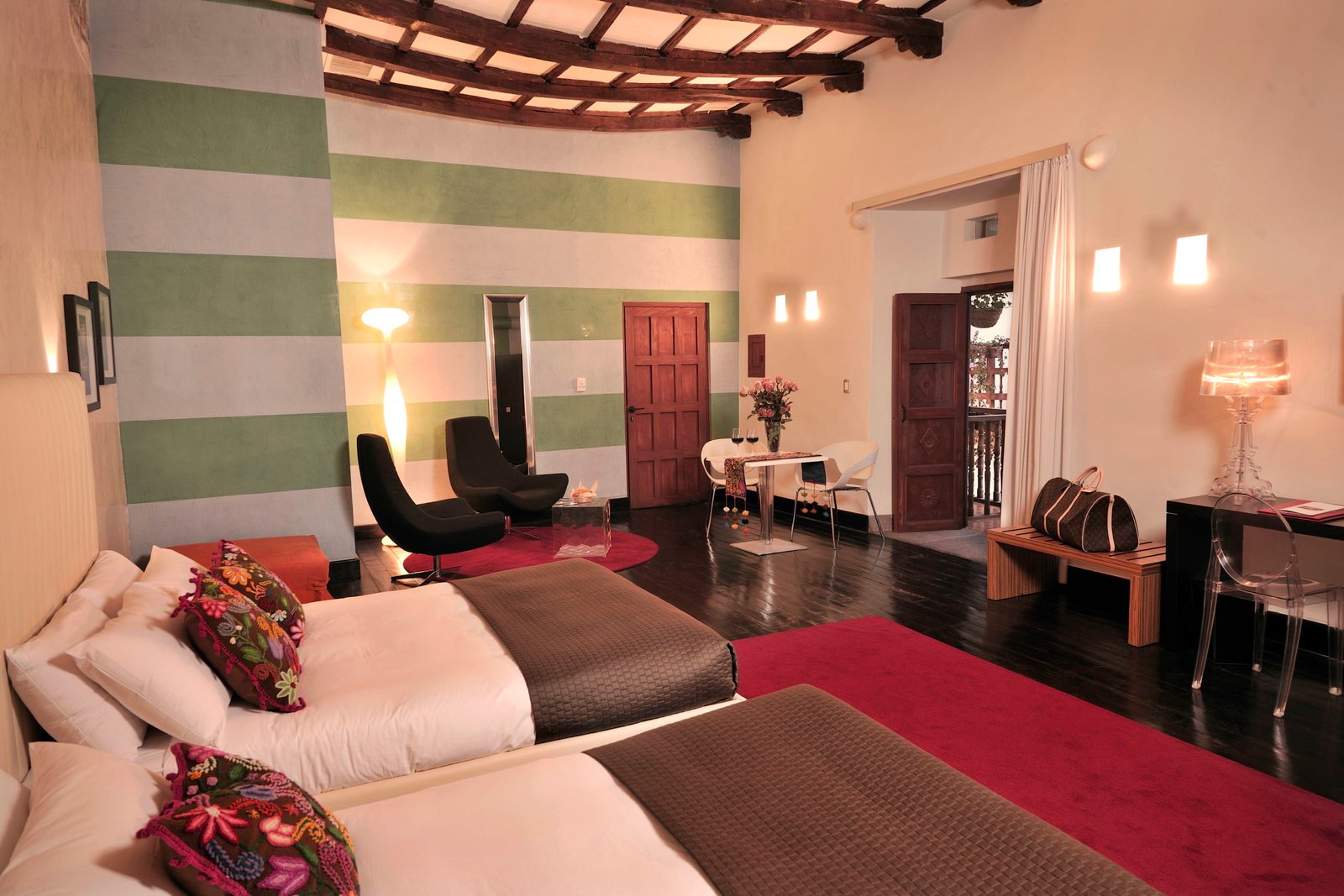 Master Suite
Master Suites at Casa Cartagena preserve the original design and size and measure between 645 and 1,075 square feet. Some Master Suites still have the original frescos found when the house was restored.
Master Suites also feature a living room.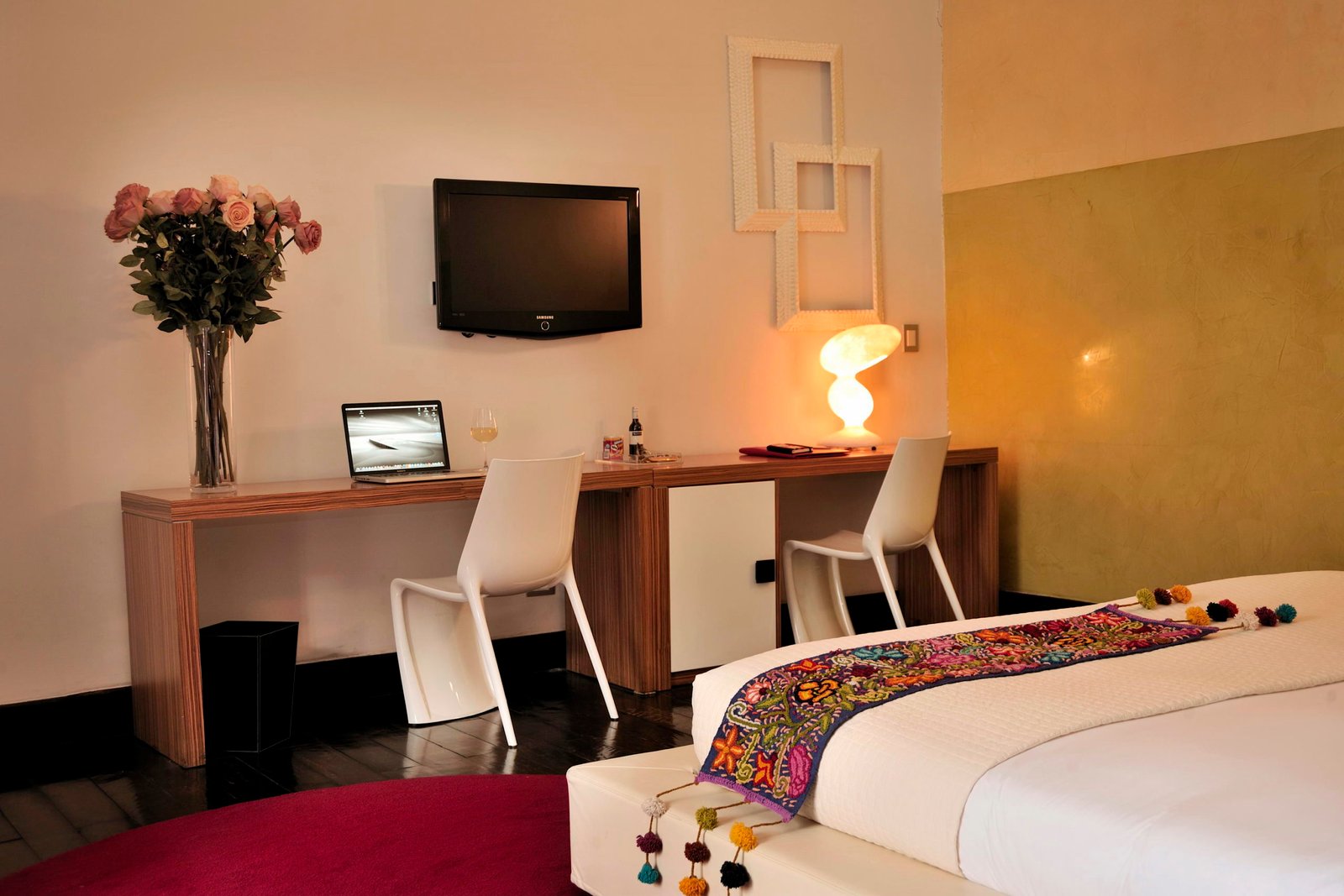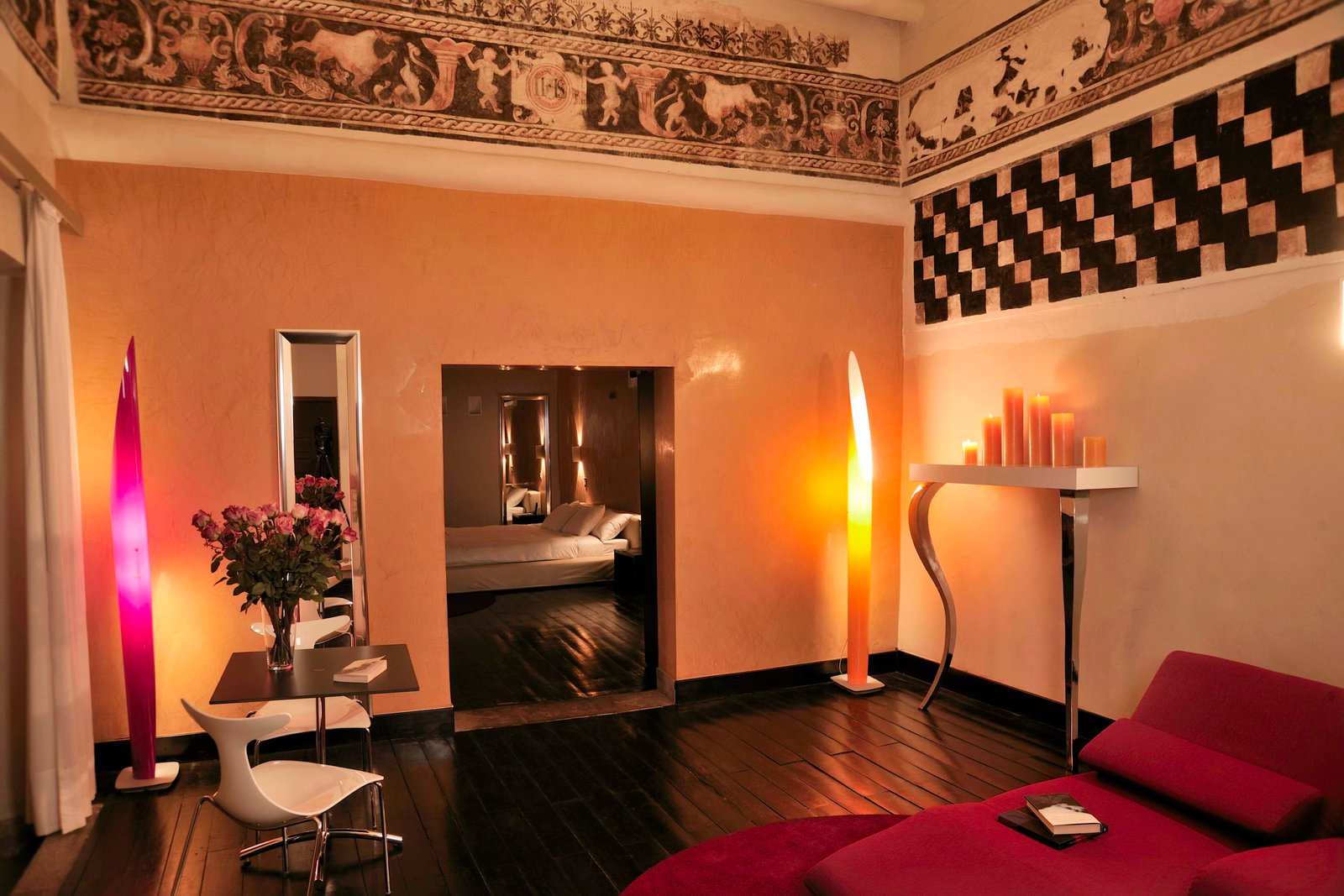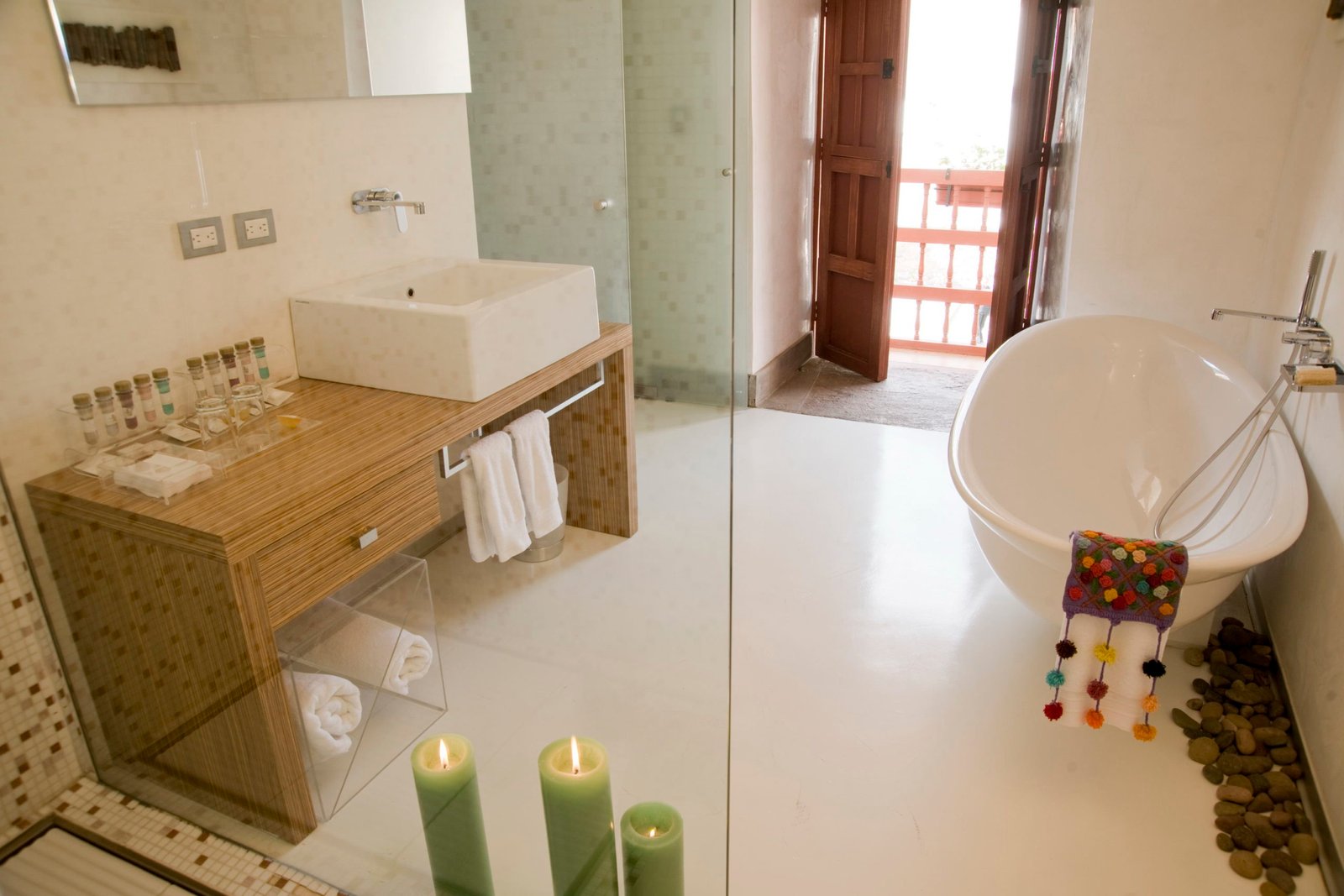 Presidential Suite
The Presidential Suite at Casa Cartagena features a Republican-Era balcony overlooking the craftsmen neighborhood of San Blas. With an independent living room, this suite also has a jetted tub for up to four guests.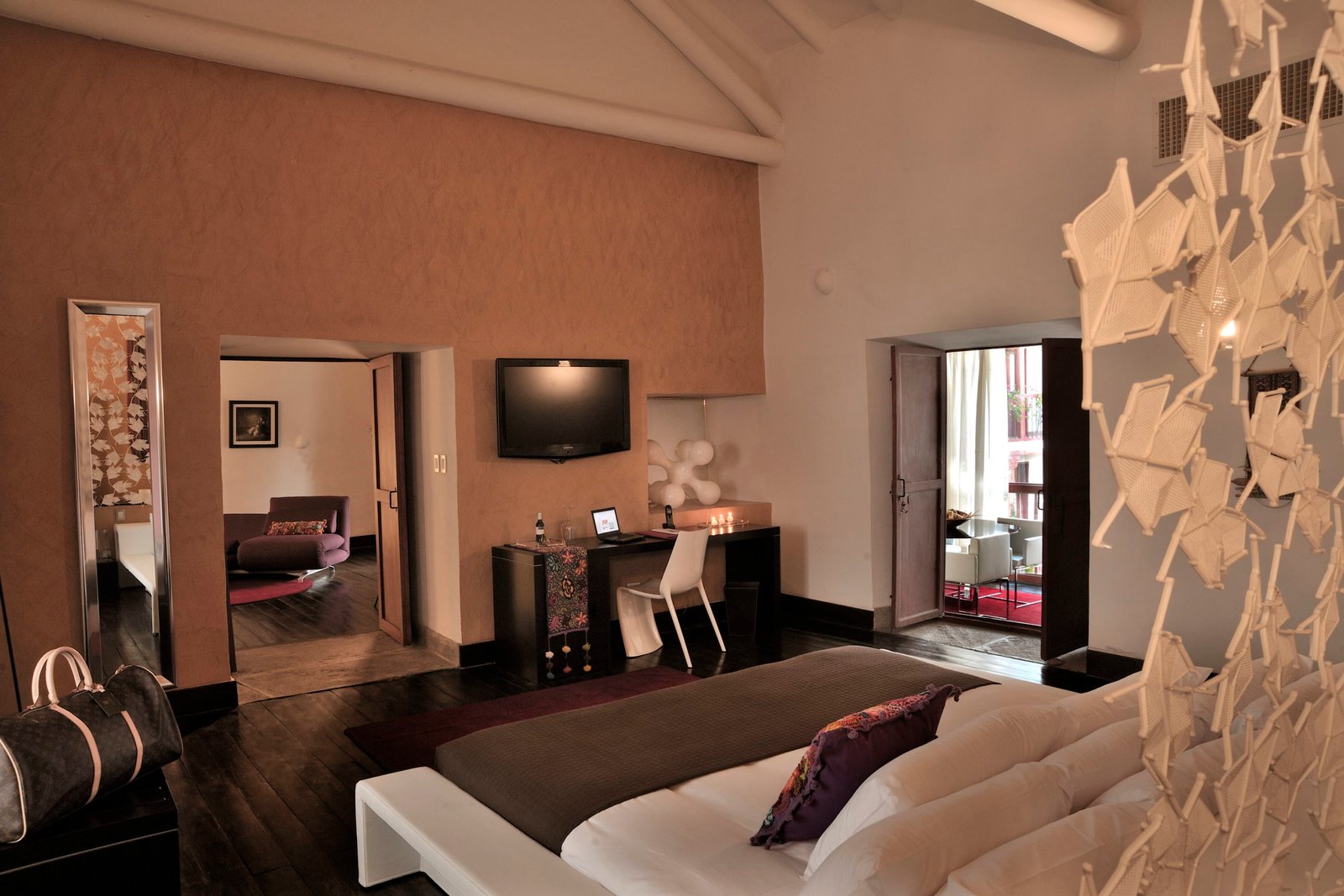 Royal Suite
The Royal Suite at Casa Cartagena features a terrace with colonial stone arches oriented toward The White Christ, protector of the City of Cusco. This Suite has two levels allowing independence between social and private areas.
The Royal Suite features a jetted tub with a capacity for four guests, a private massage room, and a dry sauna.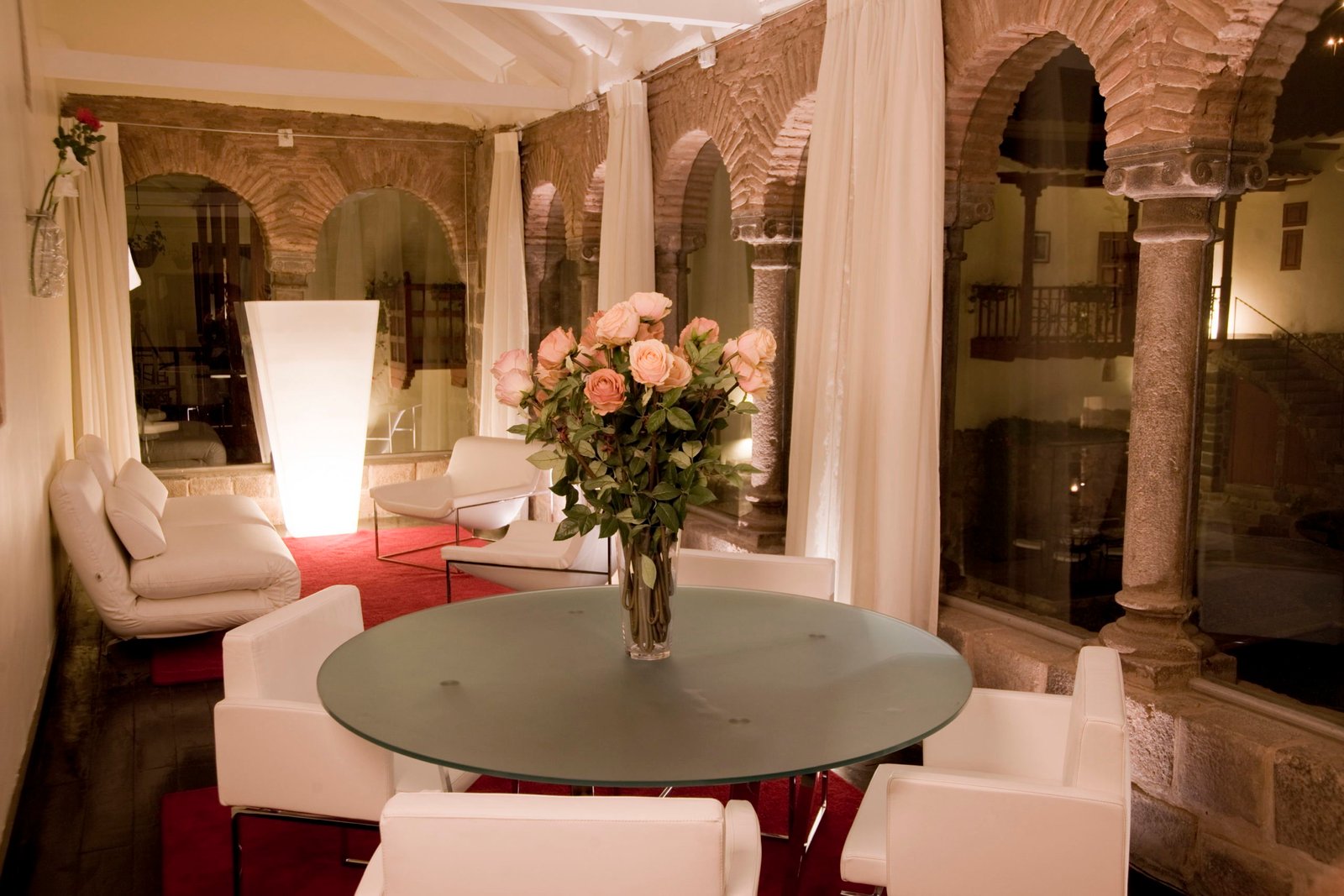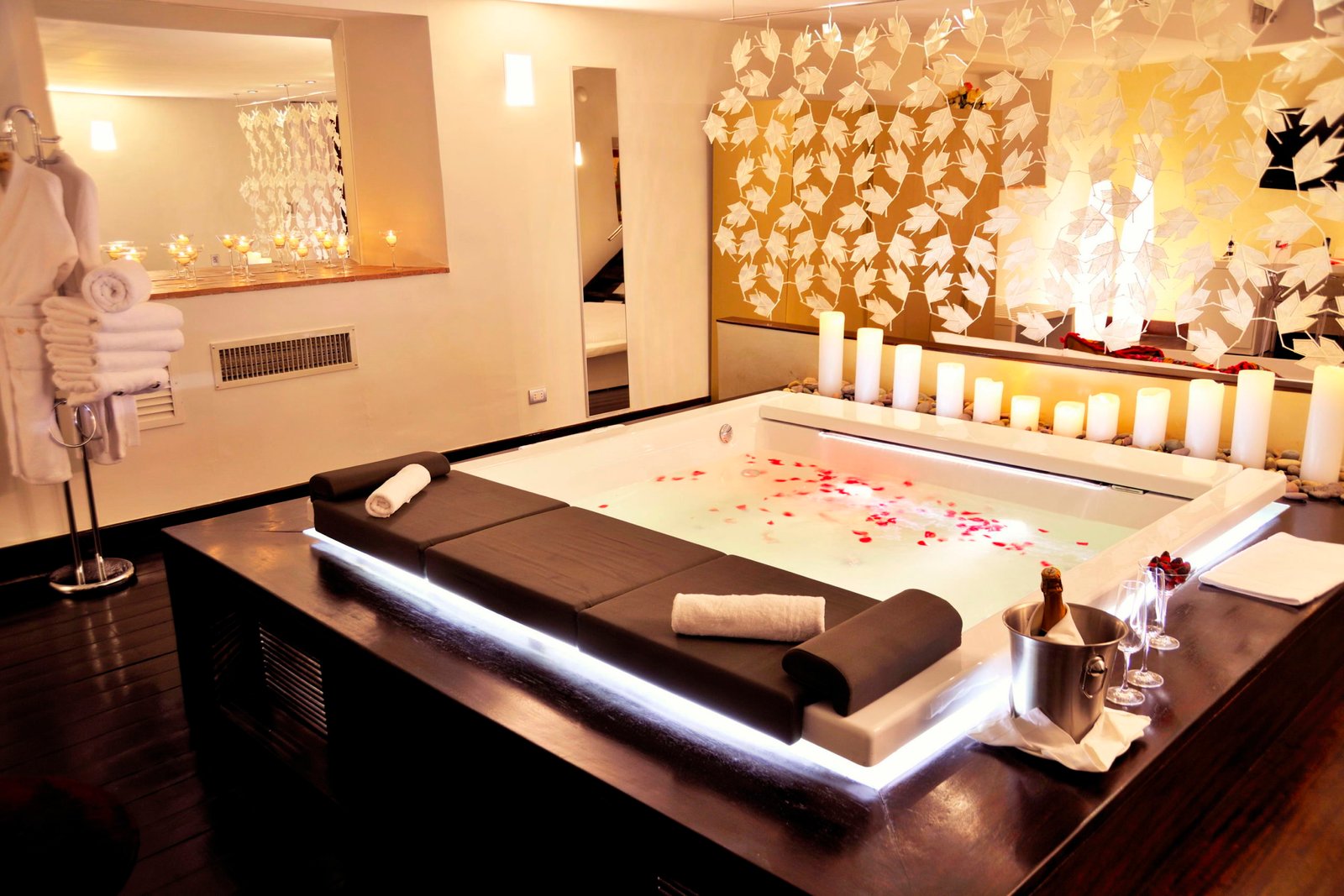 Amenities 
Among Casa Cartagena's amenities are:
Qoya Spa Cusco: The hotel's spa is inspired by the Inca Culture and the Peruvian Andes. Treatments only use organic products and combine them with ancient Peruvian ingredients such as muña (Andean mint) essential oils, Andean salts, and coca leaves. Massages can be combined with the traditional Inca ritual of gratefulness to Mother Earth. The 3,770 square feet spa features five treatment rooms, and Inca steam sauna, an Inca stone trail for reflexology, a Spanish shower, and a hairdresser.
Swimming pool (we were lucky enough to be the first guests to swim here, when Casa Cartagena opened in 2008).
Fitness center
Boutique: Casa Cartagena's boutique supports artisans, artists, and cooperatives from different regions of Perú. The hotel selects high-quality products from all over the country so that guests can take authentic pieces of Peruvian art.
Business center
Butler service and room service are available. Umbrellas and ponchos are available at the check-in counter.
Laundry service and shoe polishing can be requested at an additional cost.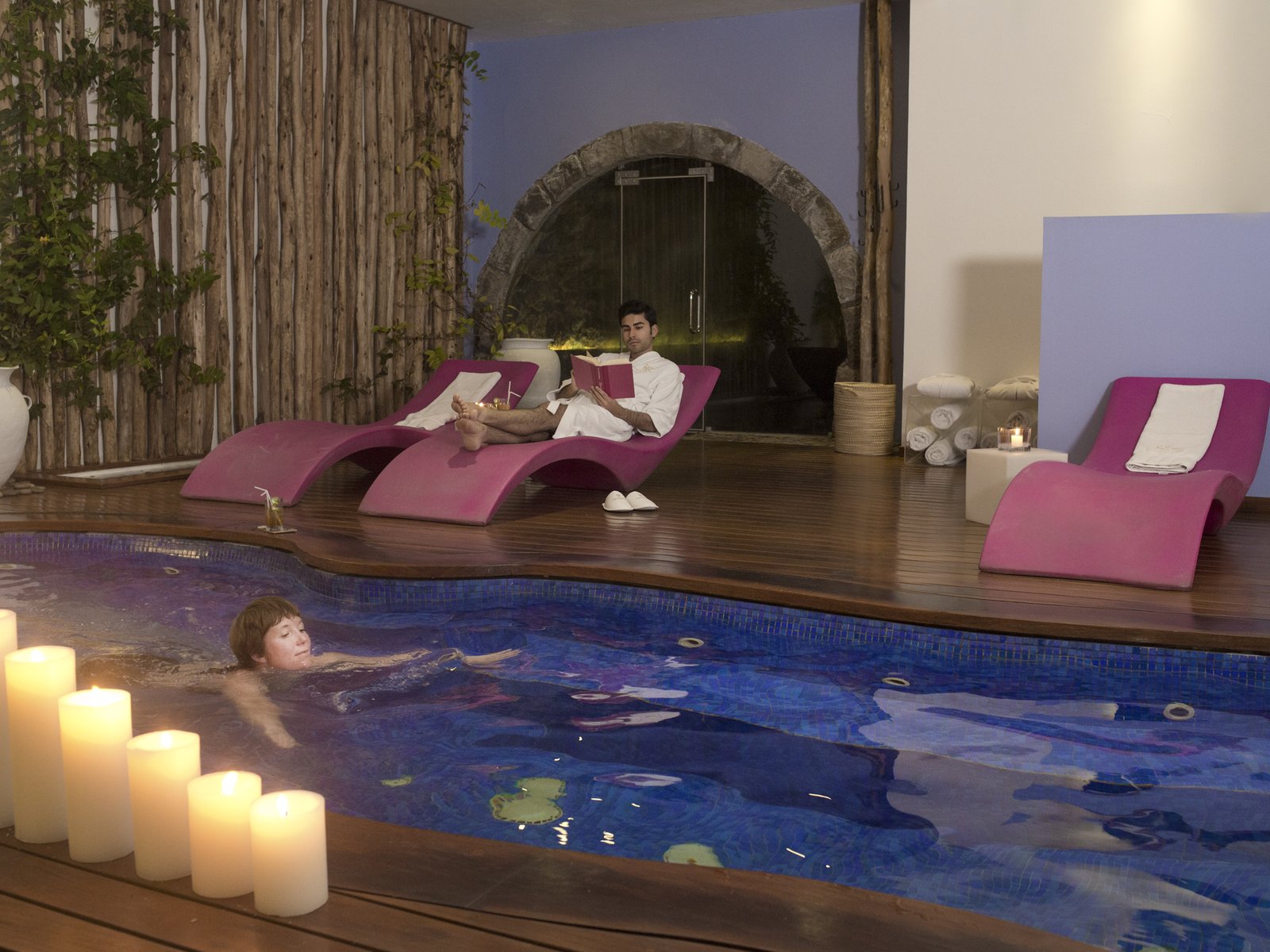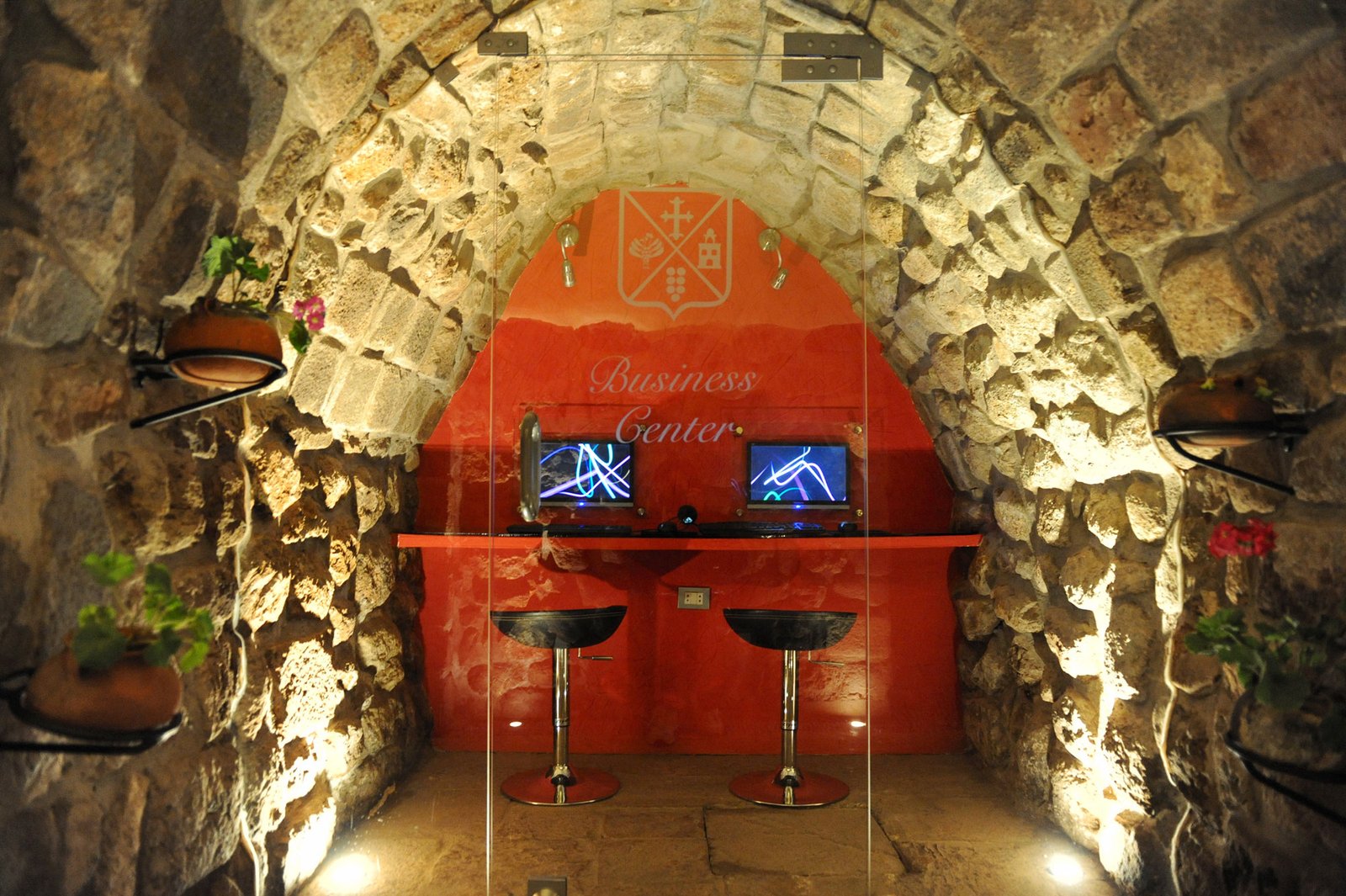 La Bodega de la Chola, Casa Cartagena's restaurant, is inspired by the flavors of Peruvian cuisine.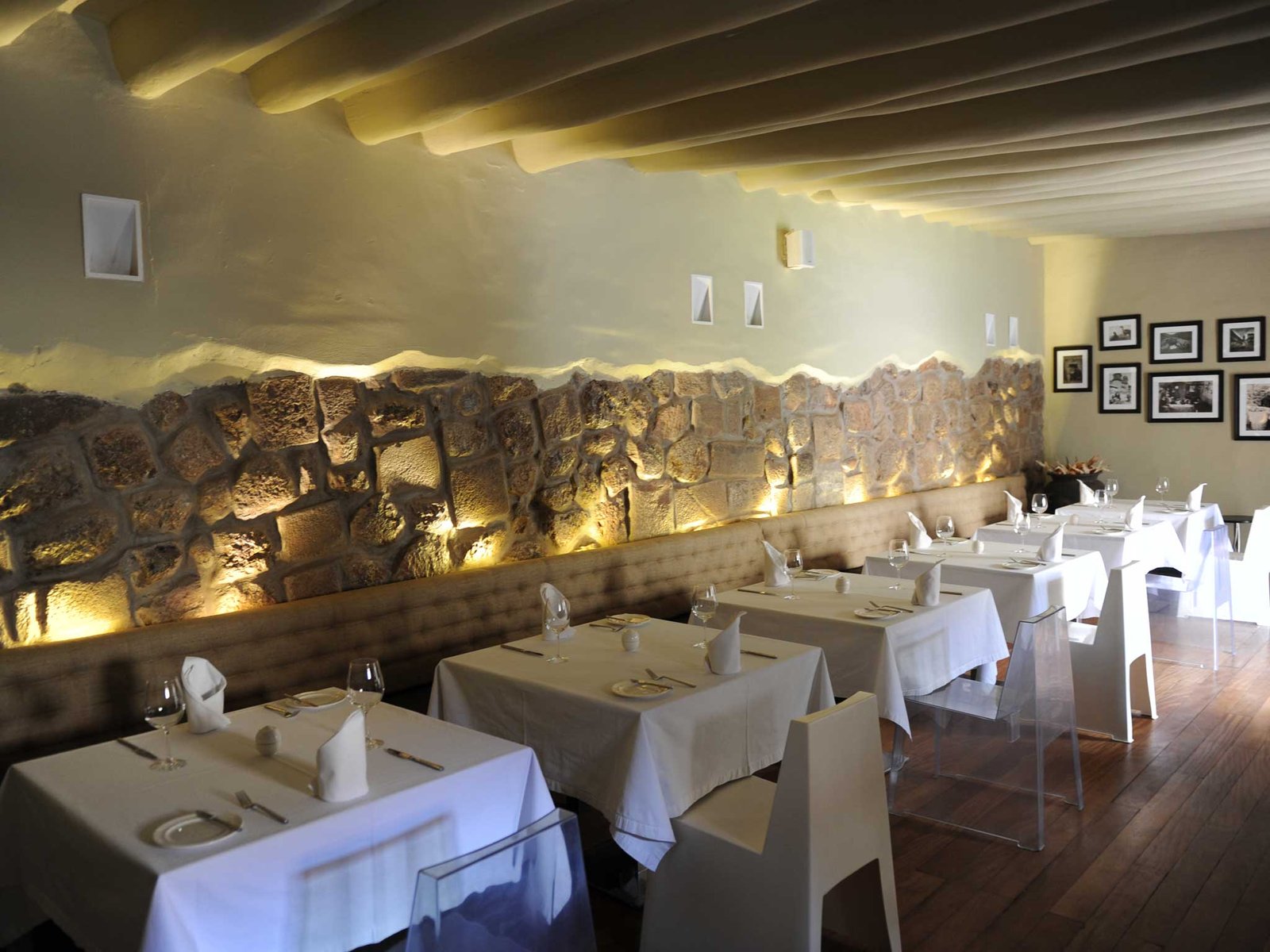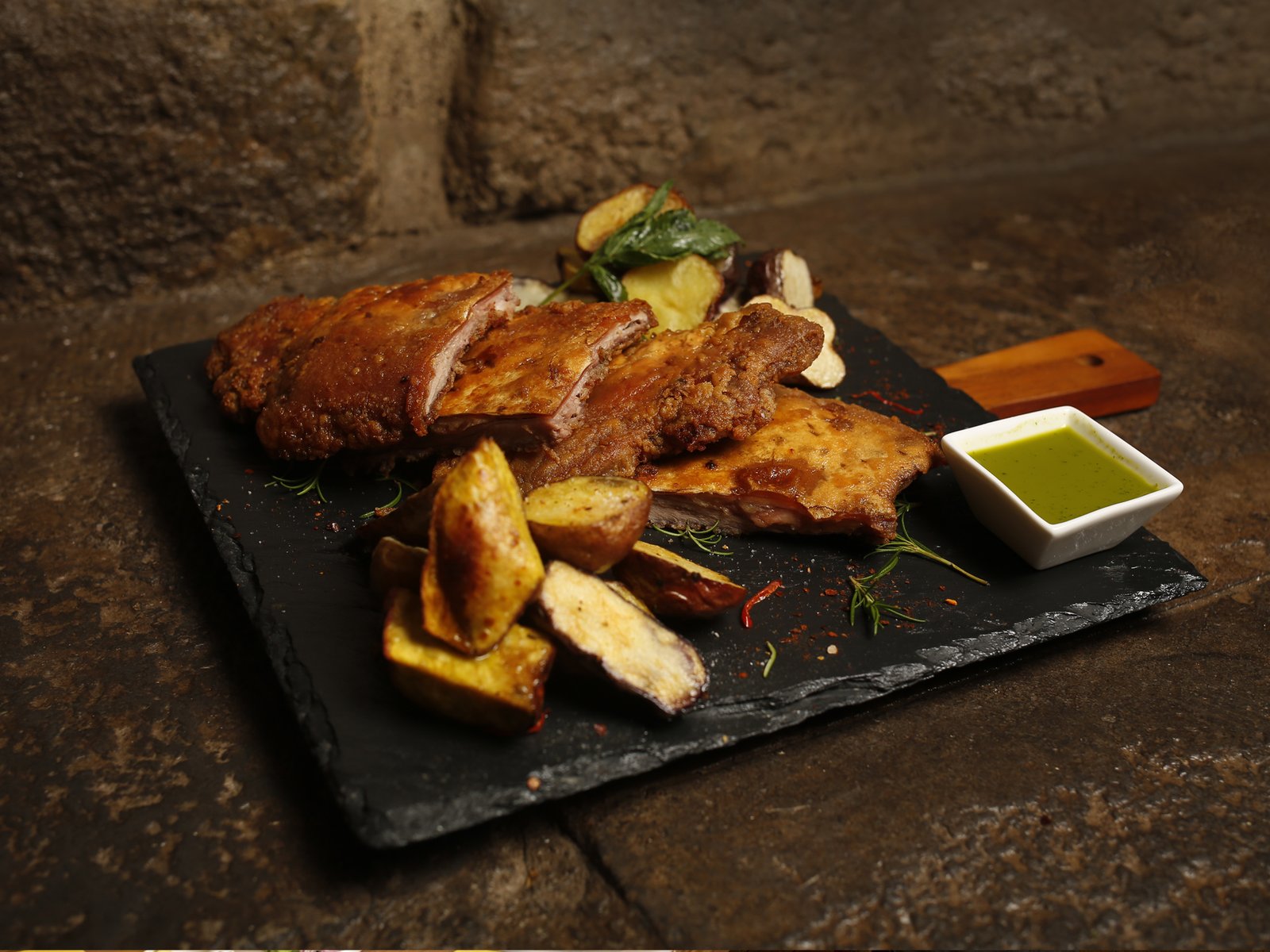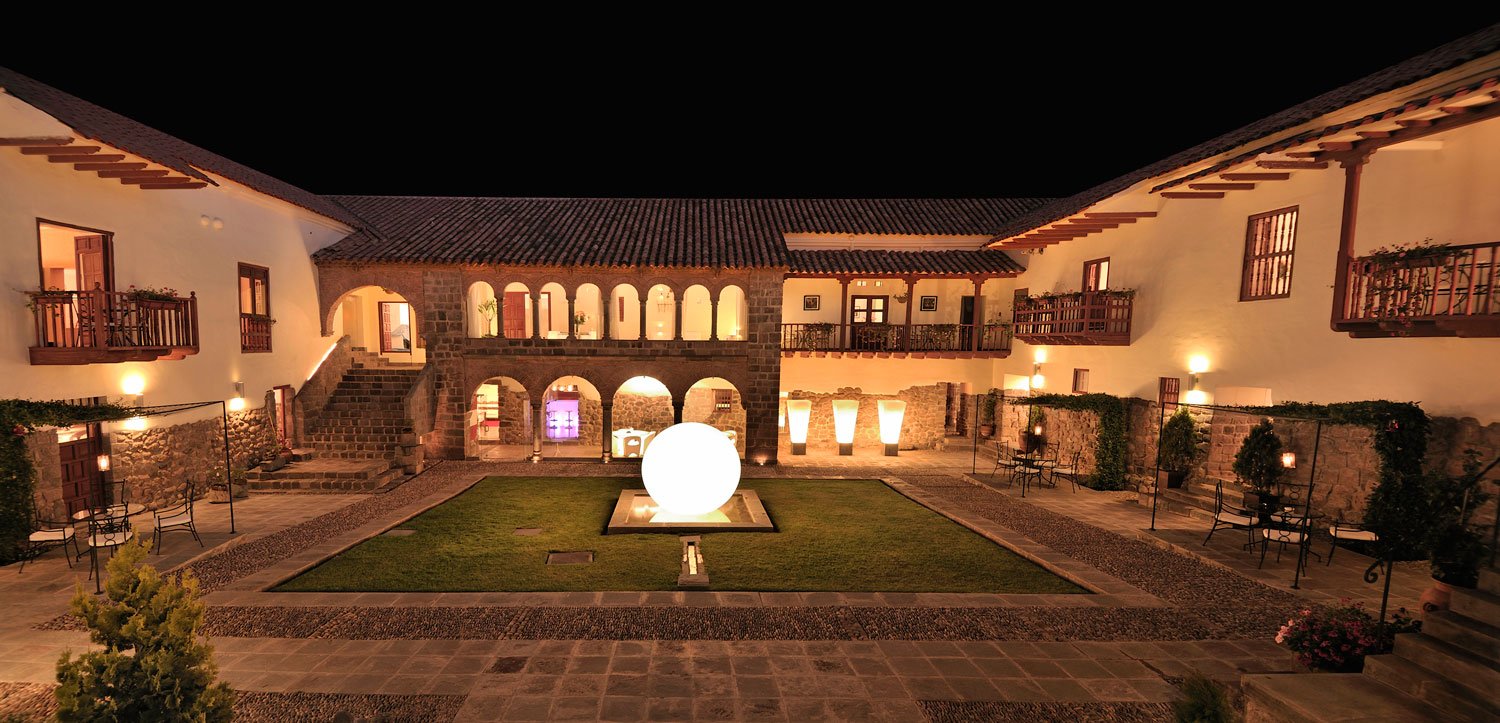 ARE YOU CONSIDERING A STAY AT CASA CARTAGENA? LANDED PROVIDES PERSONALIZED, CUSTOM TRAVEL WITHIN CENTRAL AMERICA, SOUTH AMERICA, AND THE ANTARCTIC. WE'LL CREATE A UNIQUE ITINERARY PLAN TAILORED TO YOUR INTERESTS AND DREAMS. EXPERIENCE THE TRIP OF A LIFETIME. SPEAK WITH ONE OF OUR EXPERT TRAVEL PLANNERS TODAY AT 801.582.2100.