Chiriqui
If you could visit only one province of Panama, Chiriqui would be a fine choice—Chiriqui's landscape rolls from cloud-forested mountains to sunny Pacific beaches.
High in the misty Talamanca Mountains of the eastern Chiriqui Province, Volcan Baru is an inactive volcano, crowned by seven craters.
Its summit reaches 11,401 feet above sea level.
The slopes around the mountain are habitat for more than 250 species of birds, including Resplendent quetzals.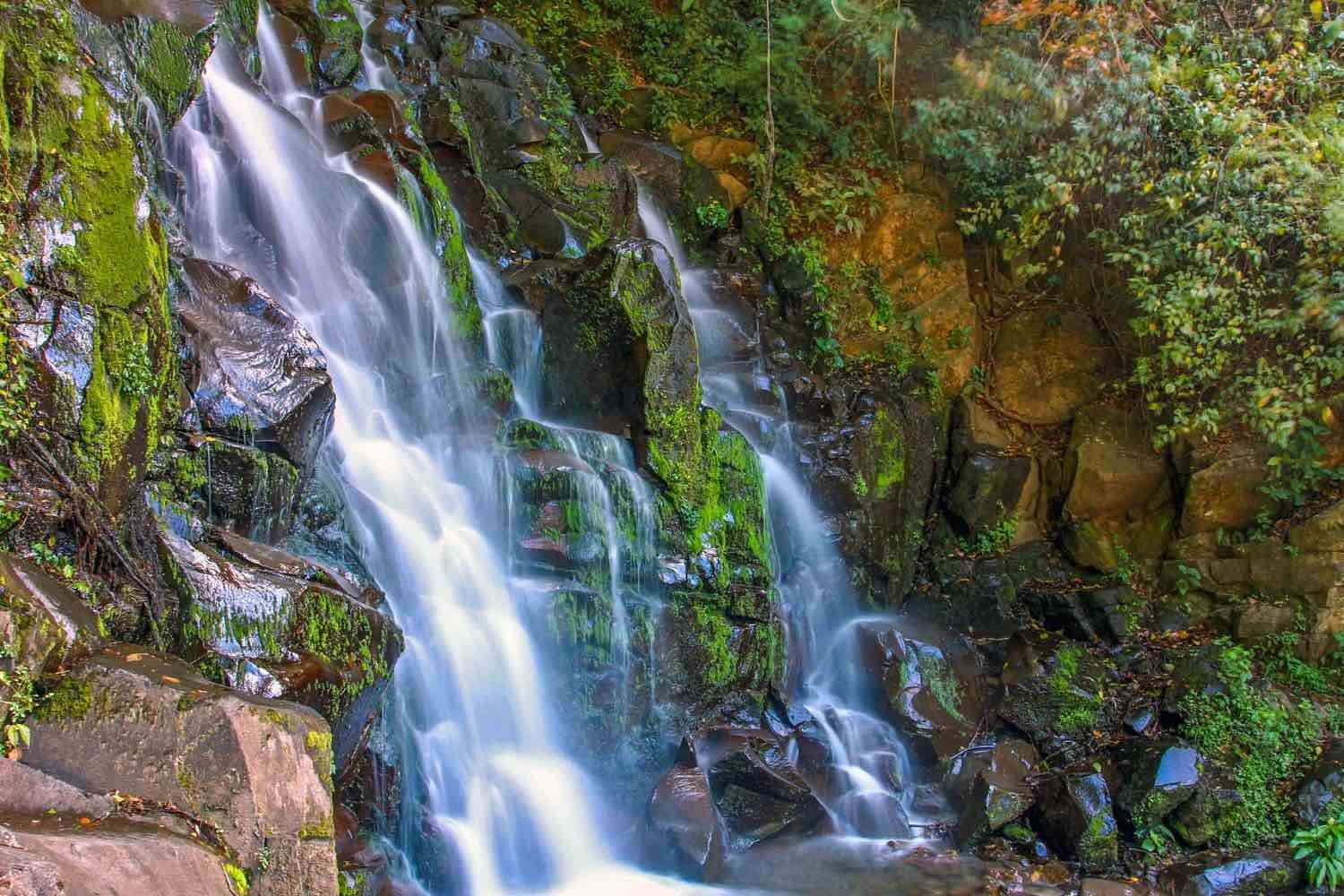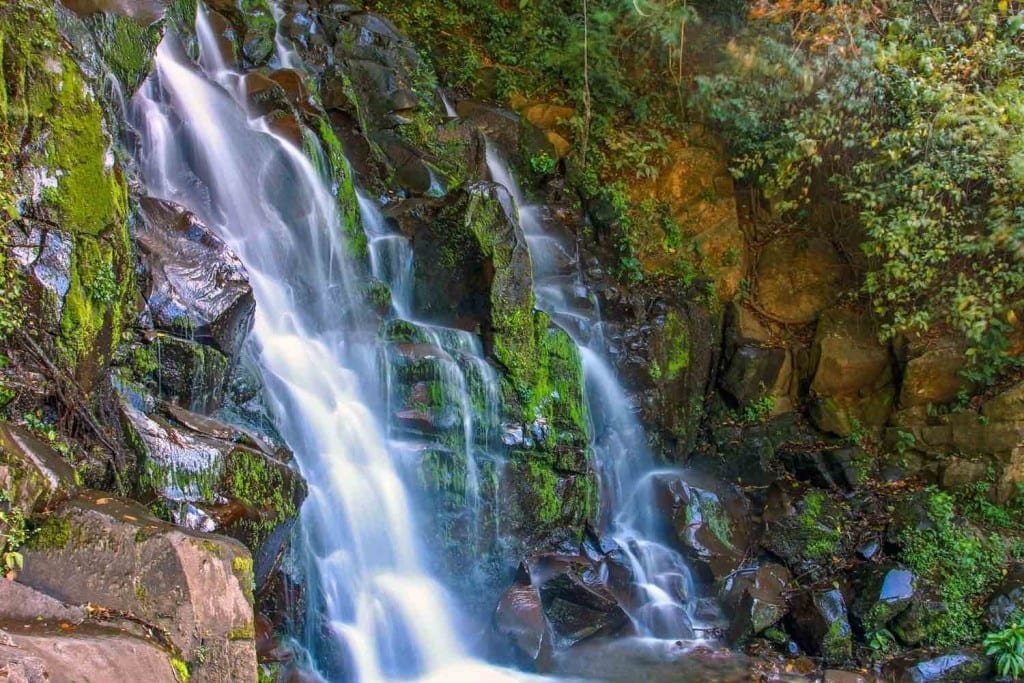 Baru Volcano National Park
Those who make the two-day cloud-forest trek are rewarded with the unique opportunity to see both the Pacific and Caribbean coasts simultaneously.
Just outside Volcan Baru National Park, one of Latin America's finest orchid sanctuaries cultivates in excess of 2,000 exotic varieties.
La Amistad
La Amistad International Park, located on the border of Panama and Costa Rica, is accessed from Las Nubes, five miles west of the town of Cerro Punta.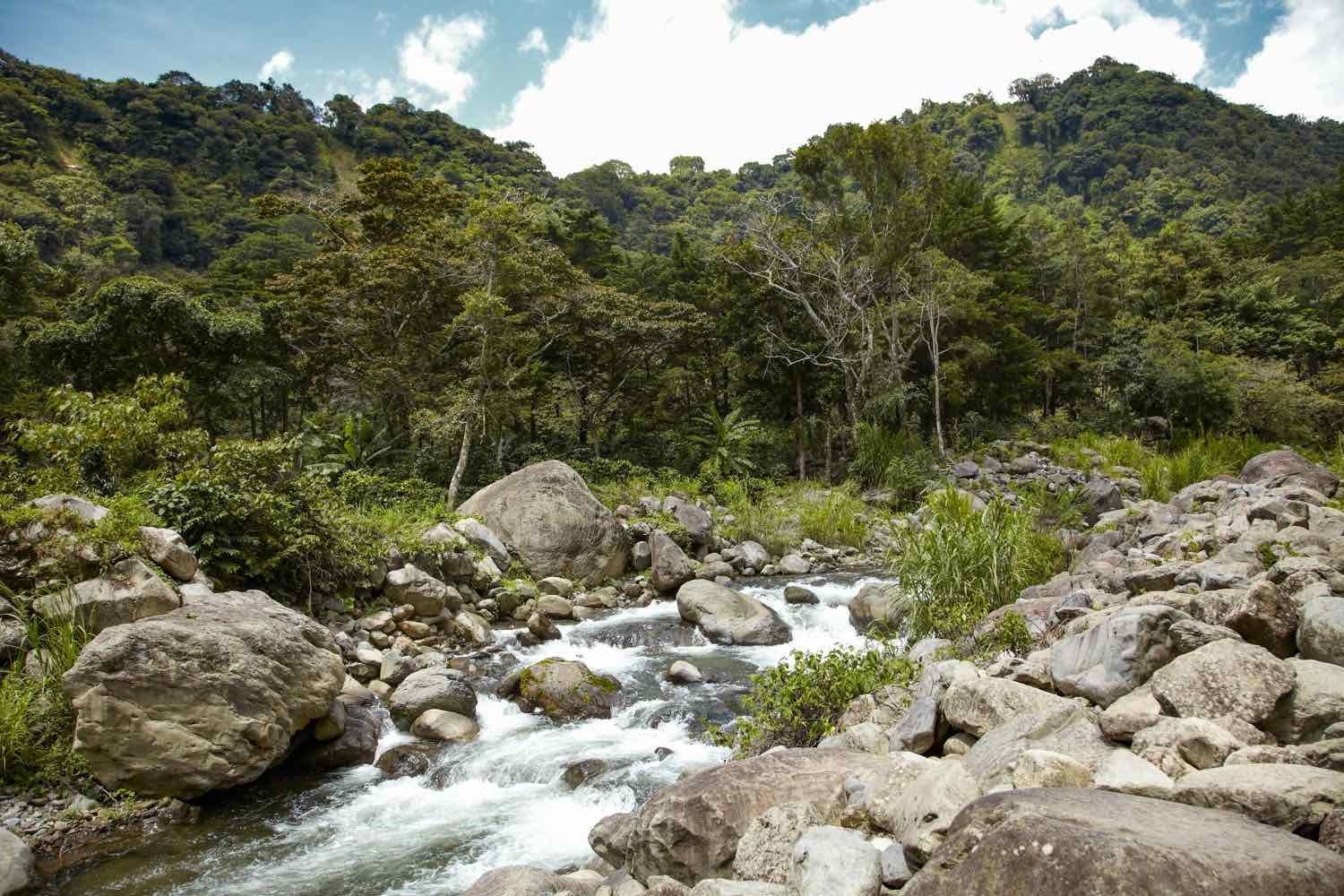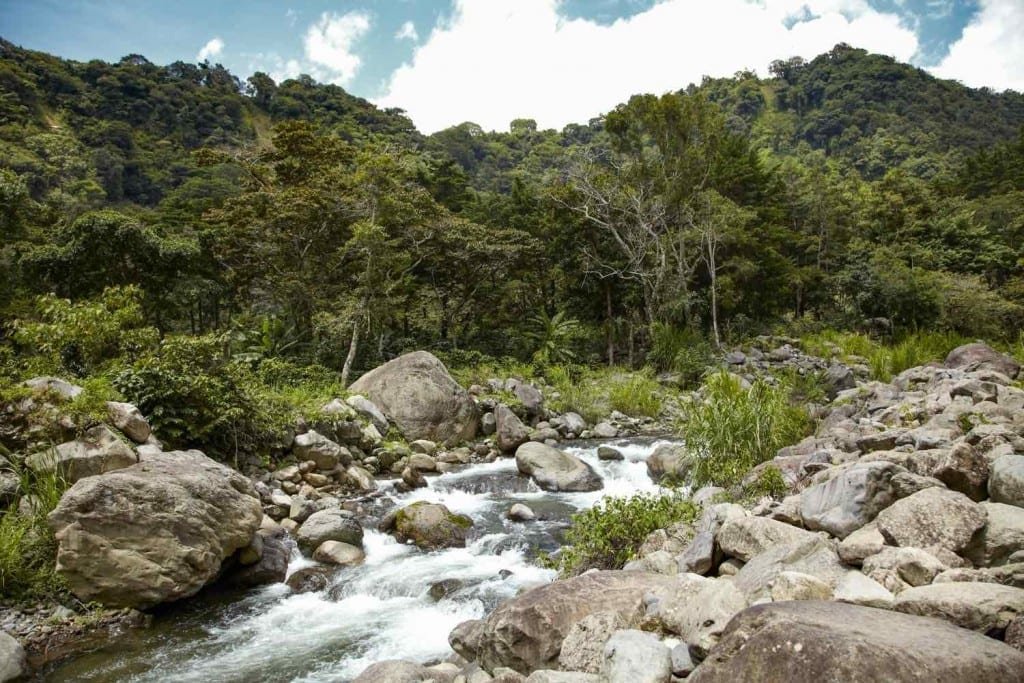 This park protects 850 square miles of cloud forest, rainforest, and lowland habitat.
La Amistad is home to over 1,000 bird species, tapirs, monkeys, and brilliantly-colored frogs.
Privately guided day hikes can be arranged to the La Cascada waterfall and panoramic lookout points.
The Mysterious Barriles Culture
On a picturesque family farm near the town of Volcan, visitors can learn about the enigmatic Barriles Culture, which disappeared sometime around 600 AD.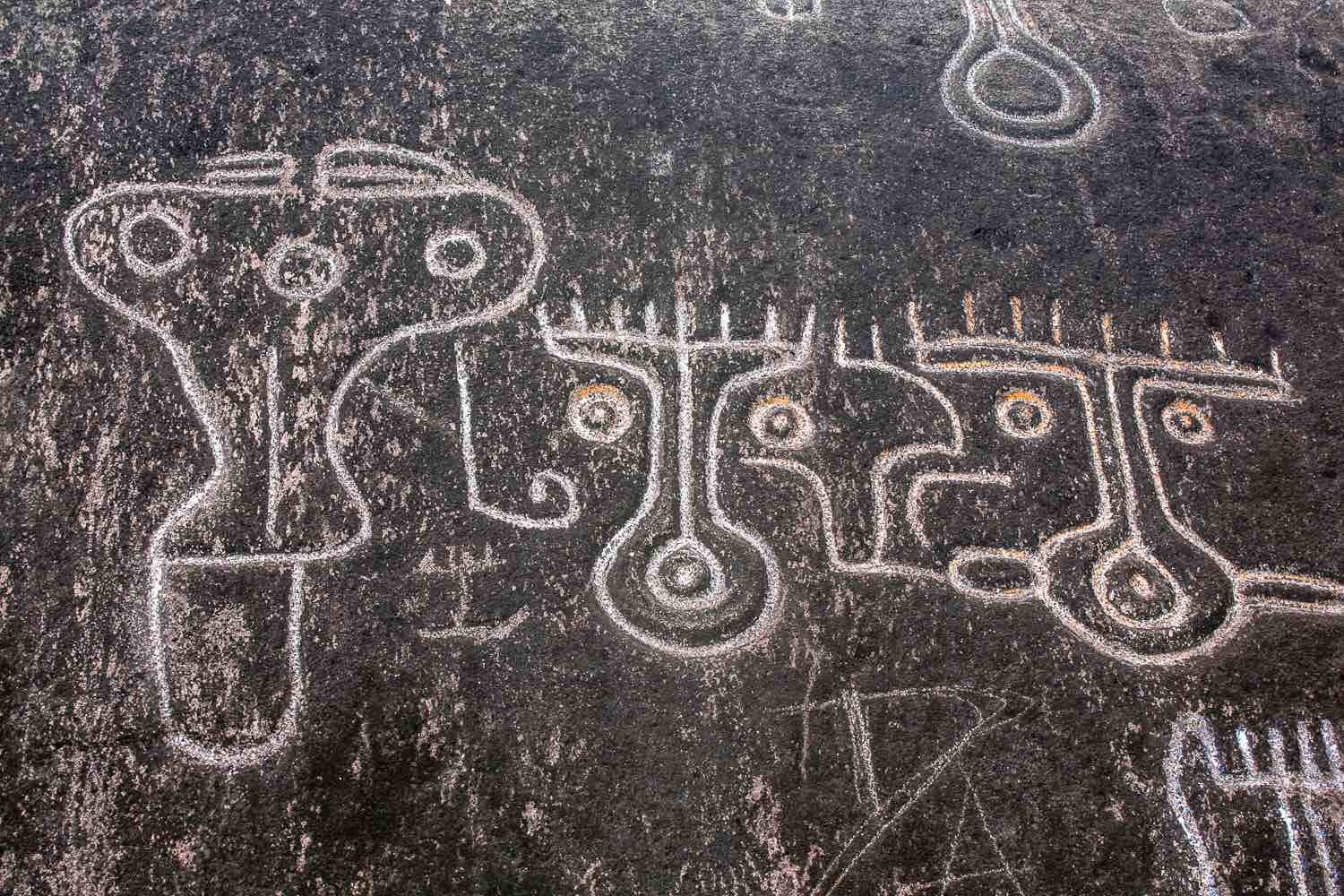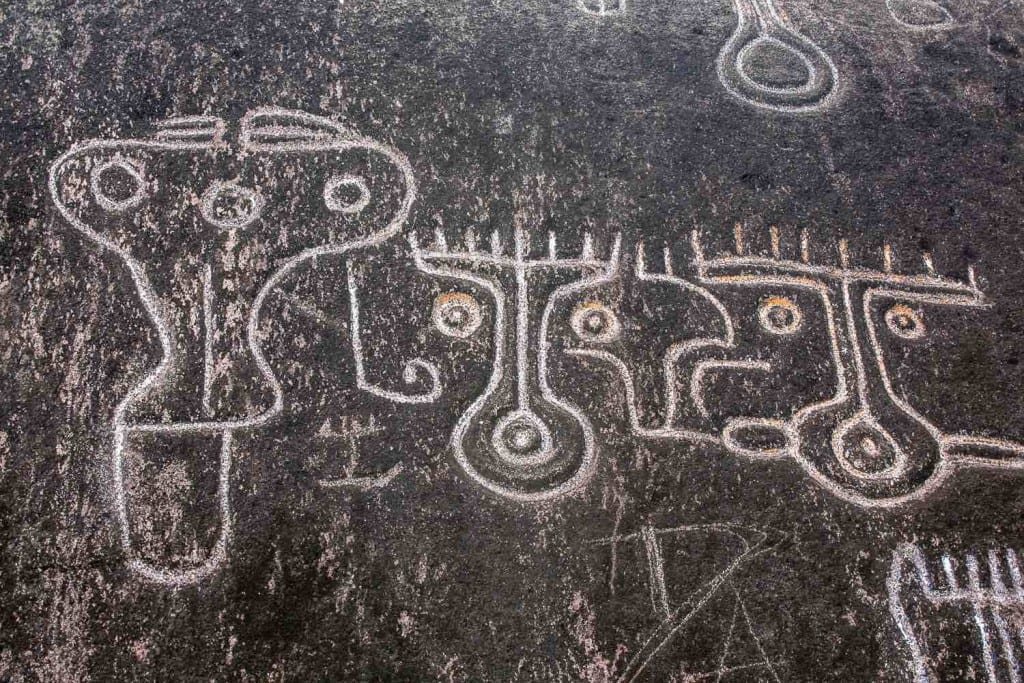 Artifacts uncovered at this farm include massive barrel-shaped stones, magnetized slabs, and fine pottery.
In 1947, 18 large stone statues were discovered here. Some of the carved figures suggest African and Asian facial features.
These stones are now on display at the Reina Torrez de Arauz Anthropological Museum in Panama City.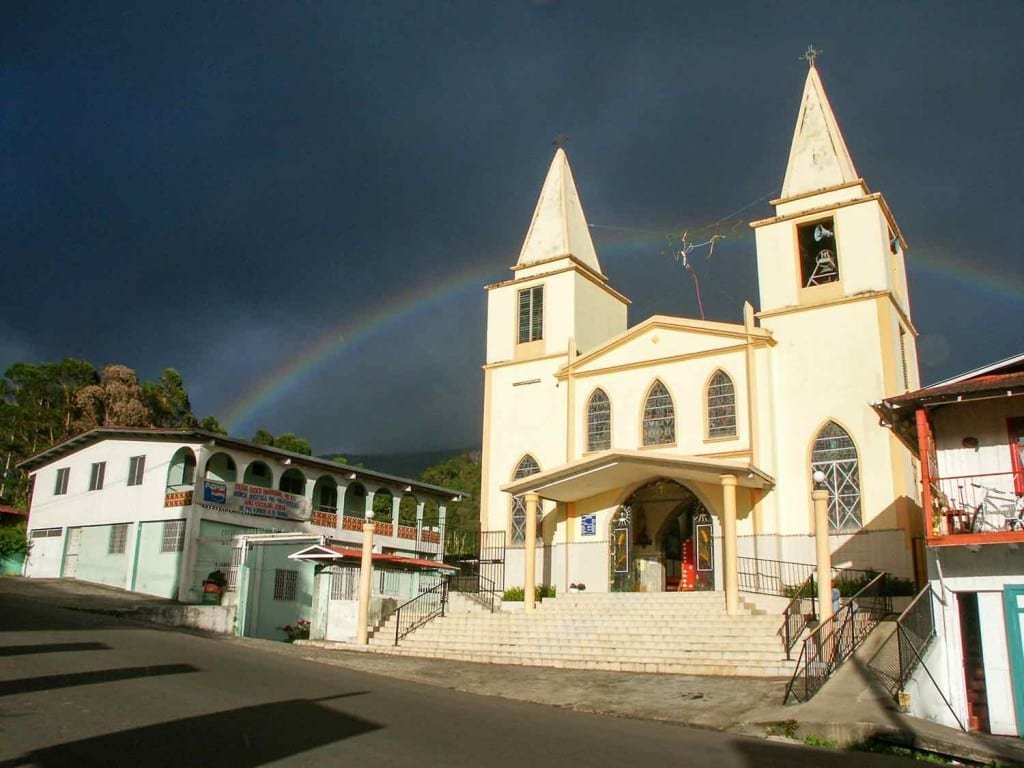 Boquete
Boquete, located east of Volcan Baru, is known for its pine forests, rivers, and near perfect climate.
Here you can enjoy whitewater rafting trips, zip-line canopy tours, horseback riding, and visits to organic coffee farms.
Another fine option is the Sendero de los Quetzales—a six-mile trail from Boquete to Cerro Punta.
Birding in Boquete
Over 225 species of birds have been identified on this route, including the shy Resplendent quetzal.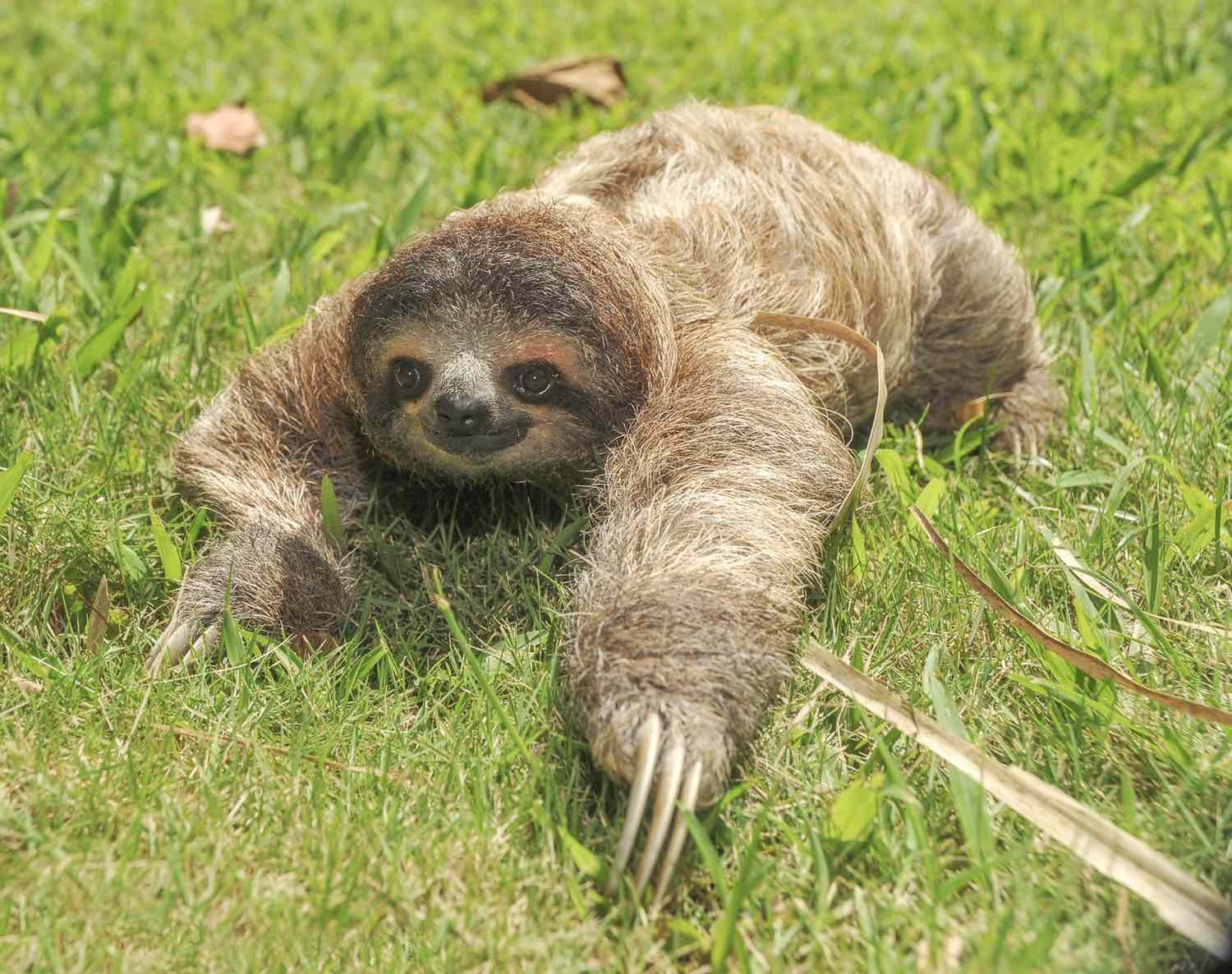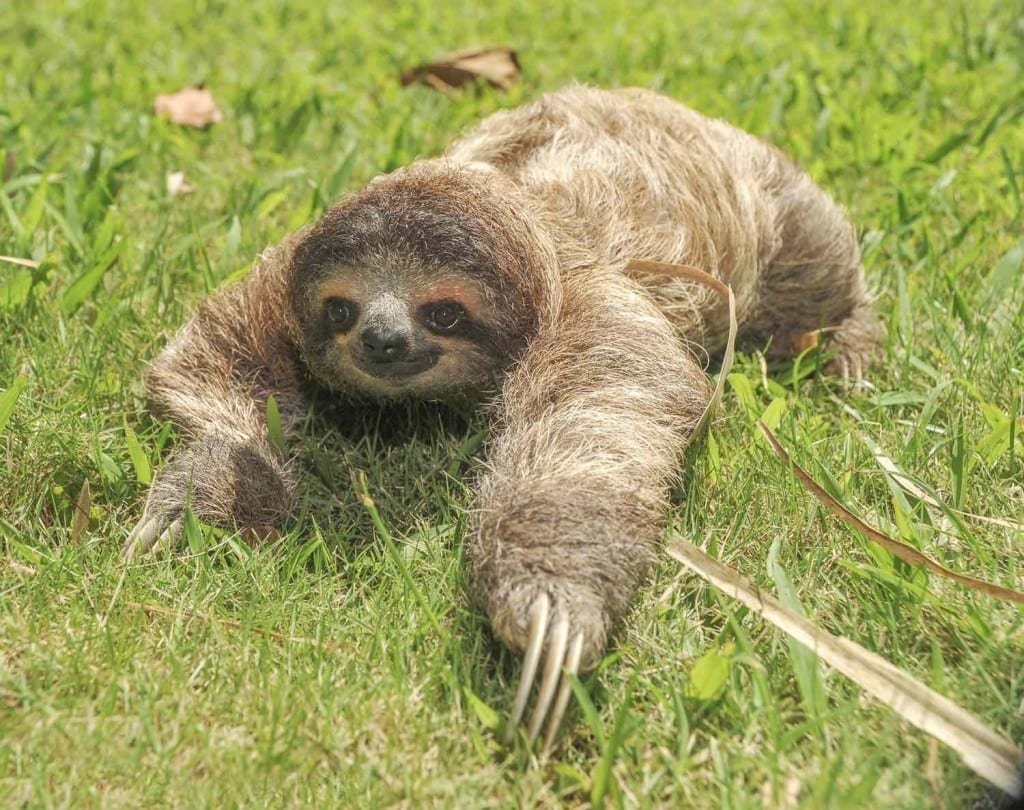 The Boquete Fair of Flowers and Coffee
Boquete's most famous event is the 10-day Fair of Flowers and Coffee, held each January.
The province's Pacific Coast offers warm waters, diving, and sport fishing.
The Chiriqui National Marine Park protects 25 islands and over a dozen separate reefs. Here you can observe:
Monkeys
Sea Turtles
Humpback Whales (July to October)
Hammerhead Sharks
Manta Rays
For those with more time, multi-day cruises to Coiba Island National Park are available from the town of Boca Chica.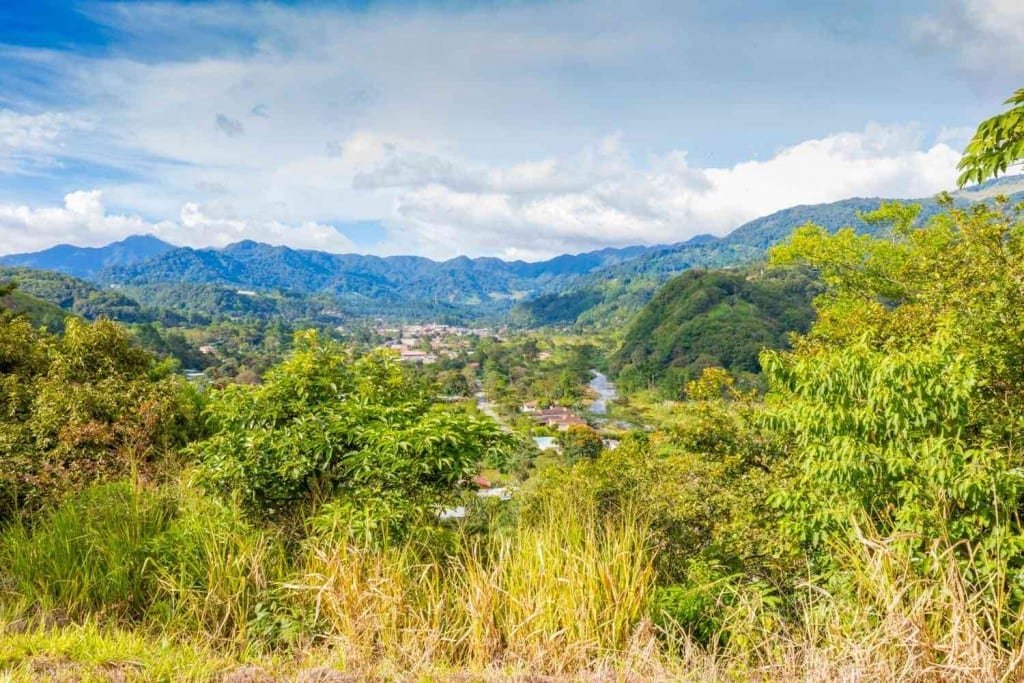 Full, Half, and Multi-day Fishing Charters
Fishing charters—targeting black marlin, sailfish, wahoo, and cubera snapper—can be arranged for half, full and multi-day excursions.
Chiriqui's diverse microclimates require creative packing. In general, the best time to visit is between January and April.
The highlands are characterized by cool evenings, with rain potential from August to November.
The Pacific Coast has highs in the 90s and lows near 70° year-round.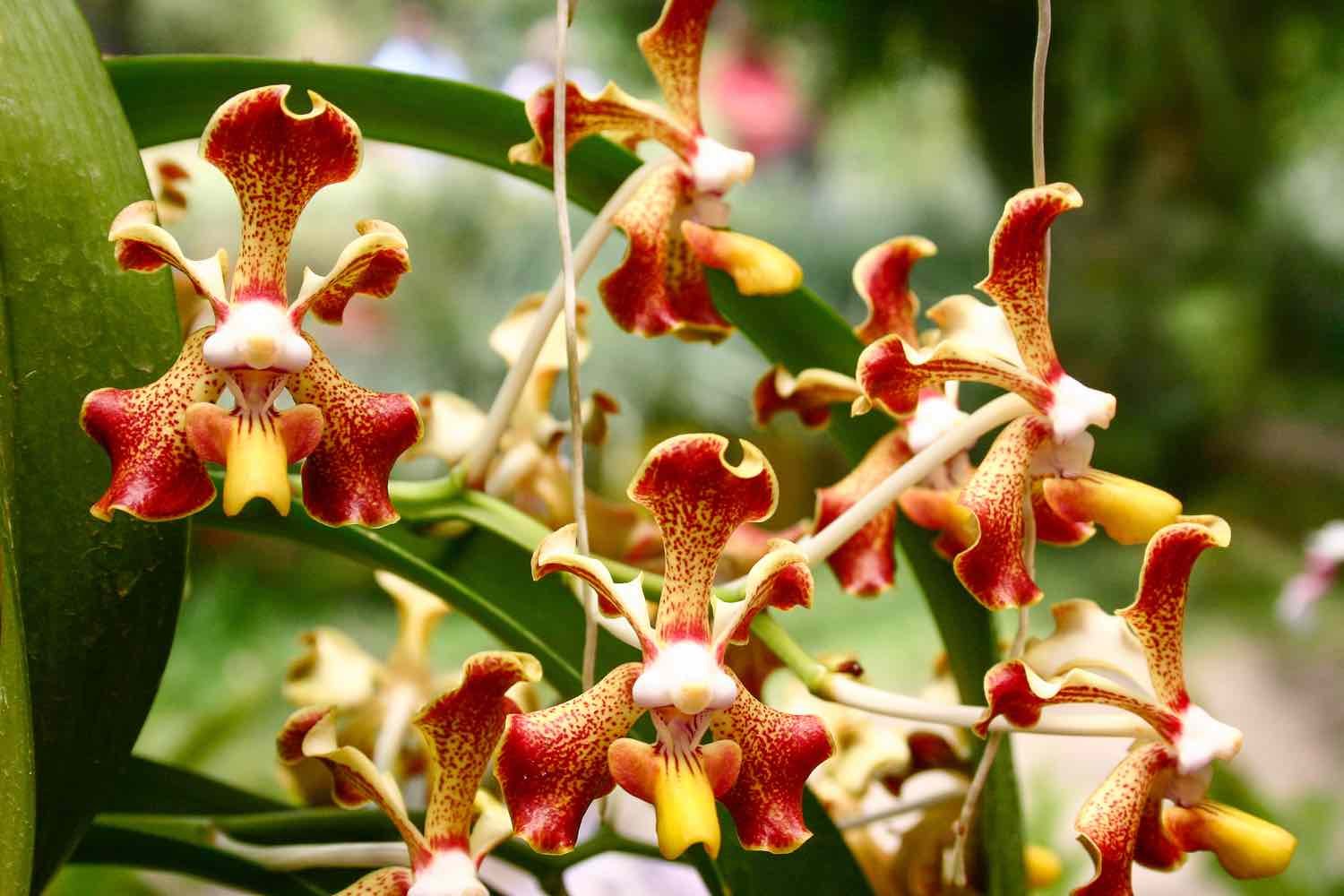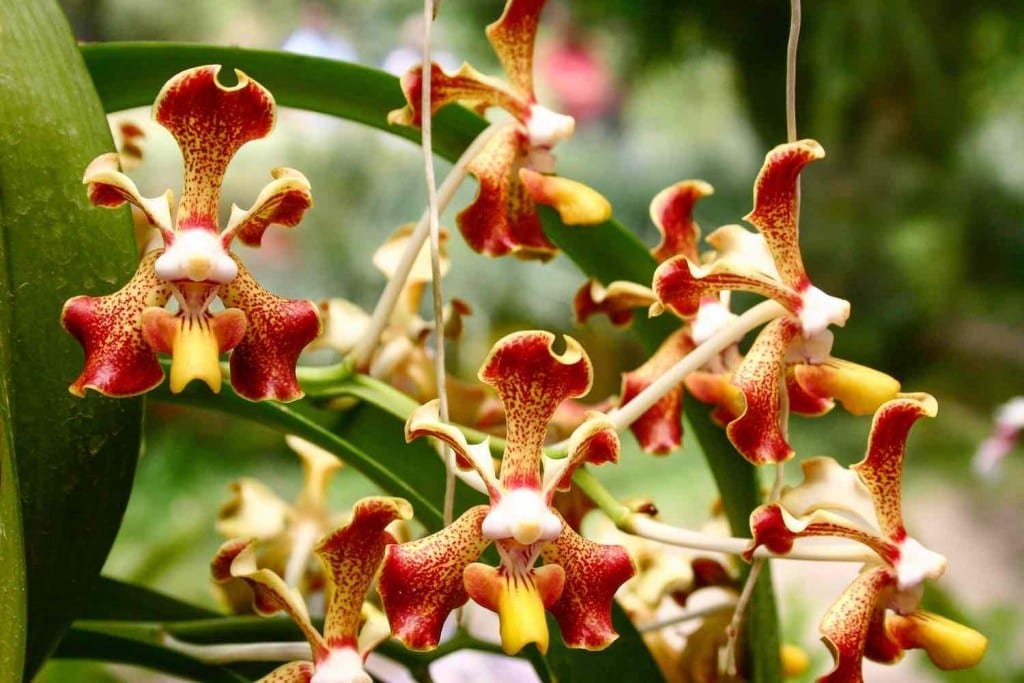 Getting to The Chiriqui Province
The capital of the Chiriqui Province is David, a modest city ringed with green pasturelands.
By air, David is approximately 45 minutes from both Panama City and San Jose, Costa Rica.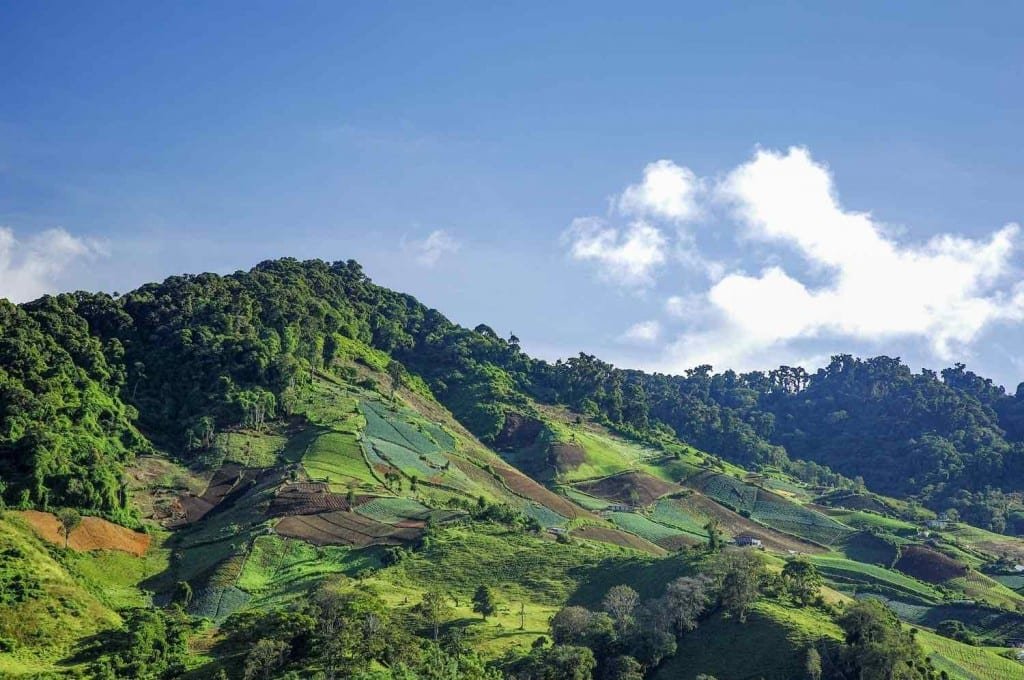 LANDED provides personalized, custom travel to Chiriqui and throughout Panama. We specialize destinations spanning Central America, South America, and the Antarctic. We'll create a unique itinerary plan tailored to your interests and dreams. Experience the trip of a lifetime. Speak with one of our expert travel consultants today at 801.582.2100.
"I have wandered all my life, and I have traveled; the difference between the two is this: we wander for distraction, but we travel for fulfillment."
Joseph Hilaire Pierre René Belloc
PERFECT

Could not have been more pleased.  This was the trip of a lifetime for our family.  Thank you!
GO WITH LANDED

If you're planning to travel, go with LANDED. You won't be disappointed.
AMAZING ADVENTURE

The whole rhythm of the trip was perfect, and leaving one place for the next worked perfectly. This trip definitely made me want to experience other great spots in South America.
TRIP OF A LIFETIME

The locations were amazing. Your on-the-ground team was fantastic–knowledgeable and accommodating. Beautifully organized.
ABSOLUTELY AMAZING

The best guide I've ever had anywhere in the world. Top notch talent.
GREAT SERVICE

You were a great help in planning–ensuring that I was staying at the right places and enjoying the type of activities we love–and the follow up was incredible.
YOU GOT TO KNOW US

Exactly the bonding and sharing experience we'd hoped for. The rhythm, variety, and tone was spot on. With effective listening skills, you built a good picture of what we wanted–more complicated than "just" luxury. The result was a great trip, one made just for us.
BEST EVER

Excellent attention to detail. You listened carefully, asked the right questions, and customized with just the right balance. Superb guides. We felt relaxed and pampered all the way. You'll plan our next trip.
FANTASTIC EXPERIENCE

Not a single thing on the itinerary that we would change.  The guides were knowledgeable, friendly, and prompt.  The hotels were beautiful, the food delicious and the pace of the activities was perfect for us.
DO IT!

In short, our trip was amazing. Thanks so much for your constant assistance and thorough planning.
PERFECT

The planning, service and execution of the trip was flawless – thank you!
EXCELLENT

LANDED was helpful and knowledgeable, making our trip a memorable one.  I will use your services in the future as I continue to explore Central & South America.
A VERY WELL ORGANIZED DREAM

Your patience with my questions and concerns during the planning stage was remarkable.
THANK YOU

You actually got to know us, which made it possible to know just what we like. You promised the best trip ever and you kept your promise.
ENTIRELY AMAZING

Your recommendations were well thought out. We thoroughly enjoyed our honeymoon. Thank you!
THE ULTIMATE GUIDE

LANDED is the ultimate. You helped us make the most out of a week's time.
DIDN'T MISS A THING

We zip-lined, rafted, sailed, and surfed. The contacts were professional and courteous. We don't want to be back at work. Thank you for all of the work you did to set up this trip.