Cockscomb Basin
The Cockscomb Basin Wildlife Sanctuary is the world's first jaguar preserve. This 128,000-acre protected area is located east of the Maya Mountains, south of the rugged Cockscomb spur range.
The park has an excellent trail system through a tropical forest inhabited by five feline species, howler monkeys, tapirs, and toucans. Privately-guided tours are available with guides who can point out wildlife that's invisible to the untrained eye.
Crooked Tree
Crooked Tree Wildlife Sanctuary, 33 miles northwest of Belize City, sits a 16,400-acre wetland and forest habitat. Resident species include Jabiru storks, Northern jacanas, Black howler monkeys and Morelet's crocodile.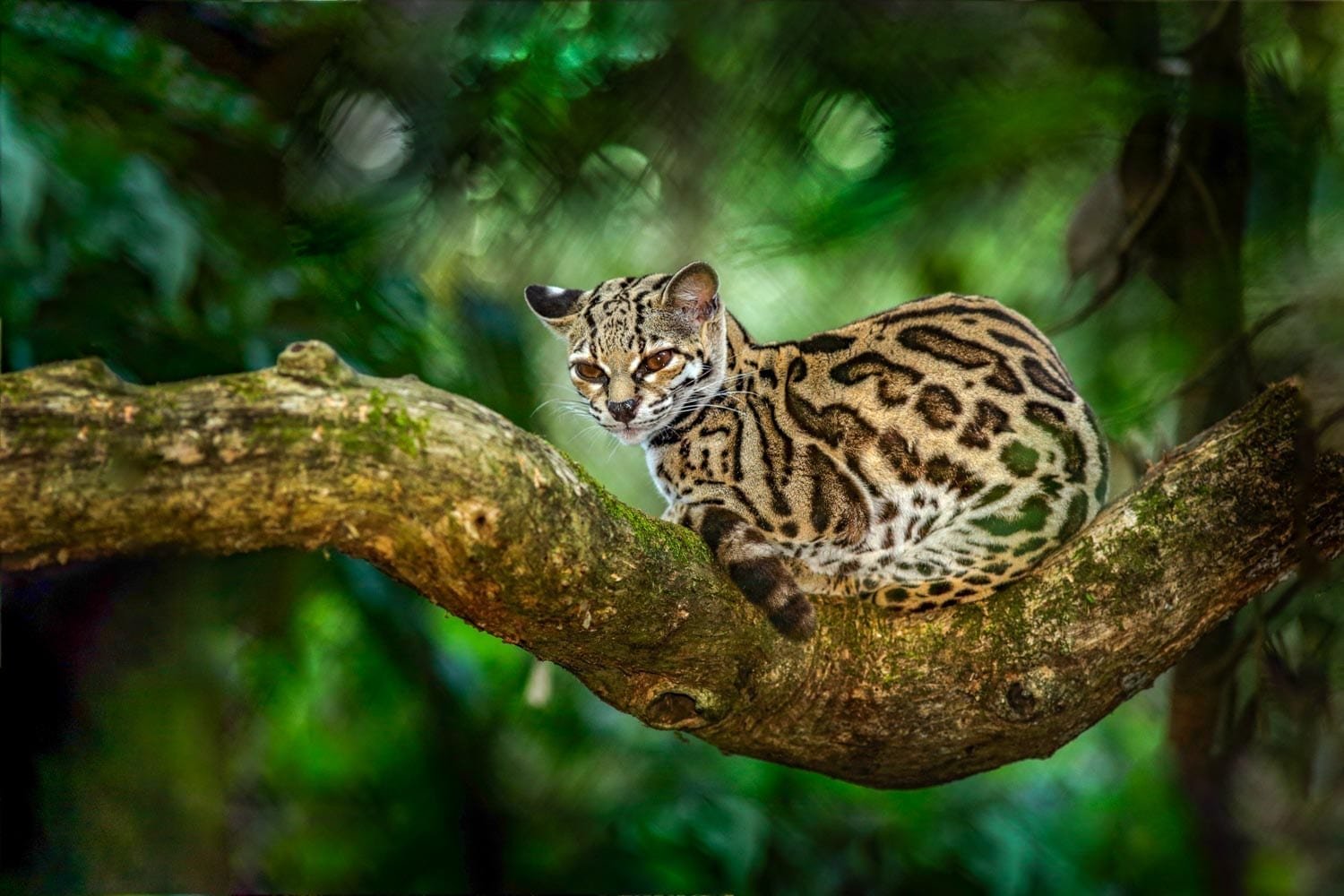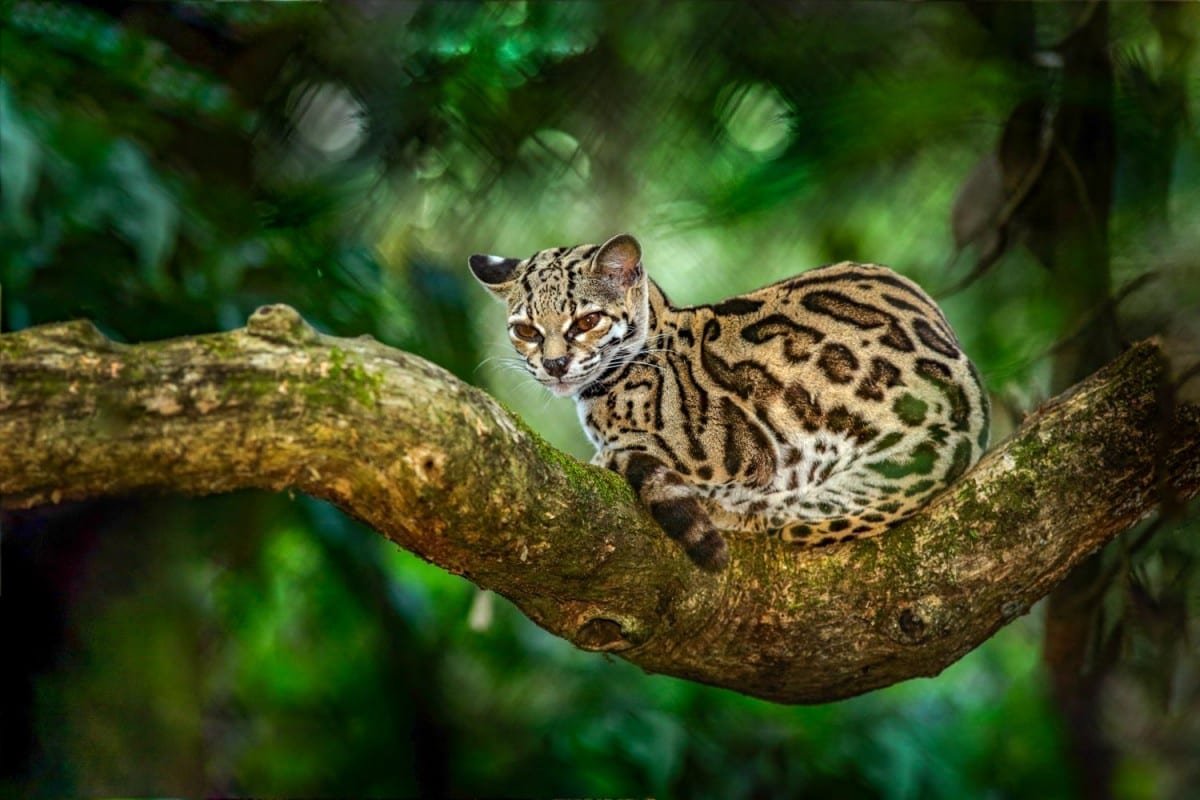 Tours of the sanctuary can be conducted by boat or on foot. Nearby, Community Baboon Sanctuary is home to another population of Black howler monkeys, known locally as baboons.
Rio Bravo
Rio Bravo Conservation Area is a 260,000-acre reserve, 33 miles west of Belize City, widely regarded as one of the county's best forest reserves. The reserve is adjacent to an additional 250,000 acres of private reserve.
Over 400 species of avifauna have been identified here. This habitat also supports populations of jaguar, jaguarundi, ocelot, and puma.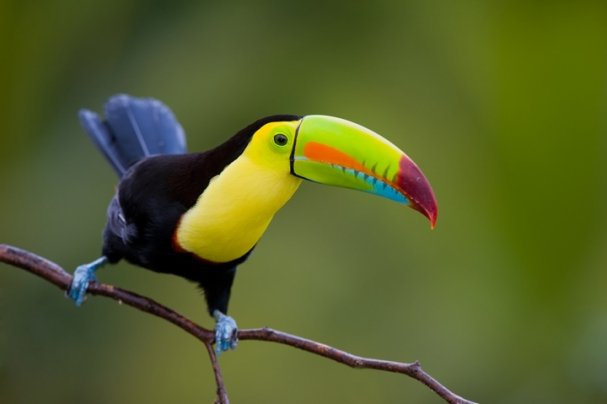 Guanacaste National Park
Guanacaste National Park, two miles from Belmopan, a broadleaf forest near the confluence of the Belize River and Roaring Creek. This is a transitional habitat between the highlands and the coastal zone.
Park residents include:
Jaguarundi
Agouti
Kinkajous
Over 100 avian species.
Mountain Pine Ridge
Just south of San Ignacio, the Mountain Pine Ridge Forest Reserve protects nearly 300 square miles of pine forest, rivers and waterfalls. The reserve, in the foothills of the Maya Mountains, is home to toucans, parrots, and motmots.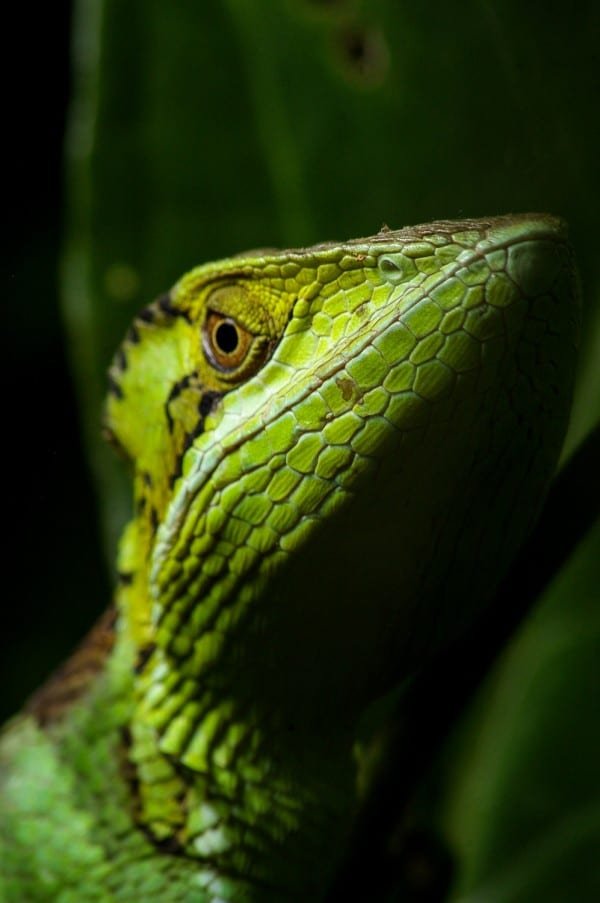 The handful of lodges inside the Mountain Pine Ridge offer birdwatching tours.
Other excursions include horseback trips to the area's waterfalls and caves, including turquoise Rio On Pools, the beach-bottomed Rio Frio Cave, and Thousand Foot Falls (Hidden Valley Falls).
St. Herman's Blue Hole
St. Herman's Blue Hole National Park, twelve miles southeast of Belmopan, encircles 575 acres of forest habitat. The principal attraction here is the Blue Hole, a collapsed limestone cave (cenote) filled with turquoise water.
Visitors can cool off with a swim between hikes through the surrounding forest.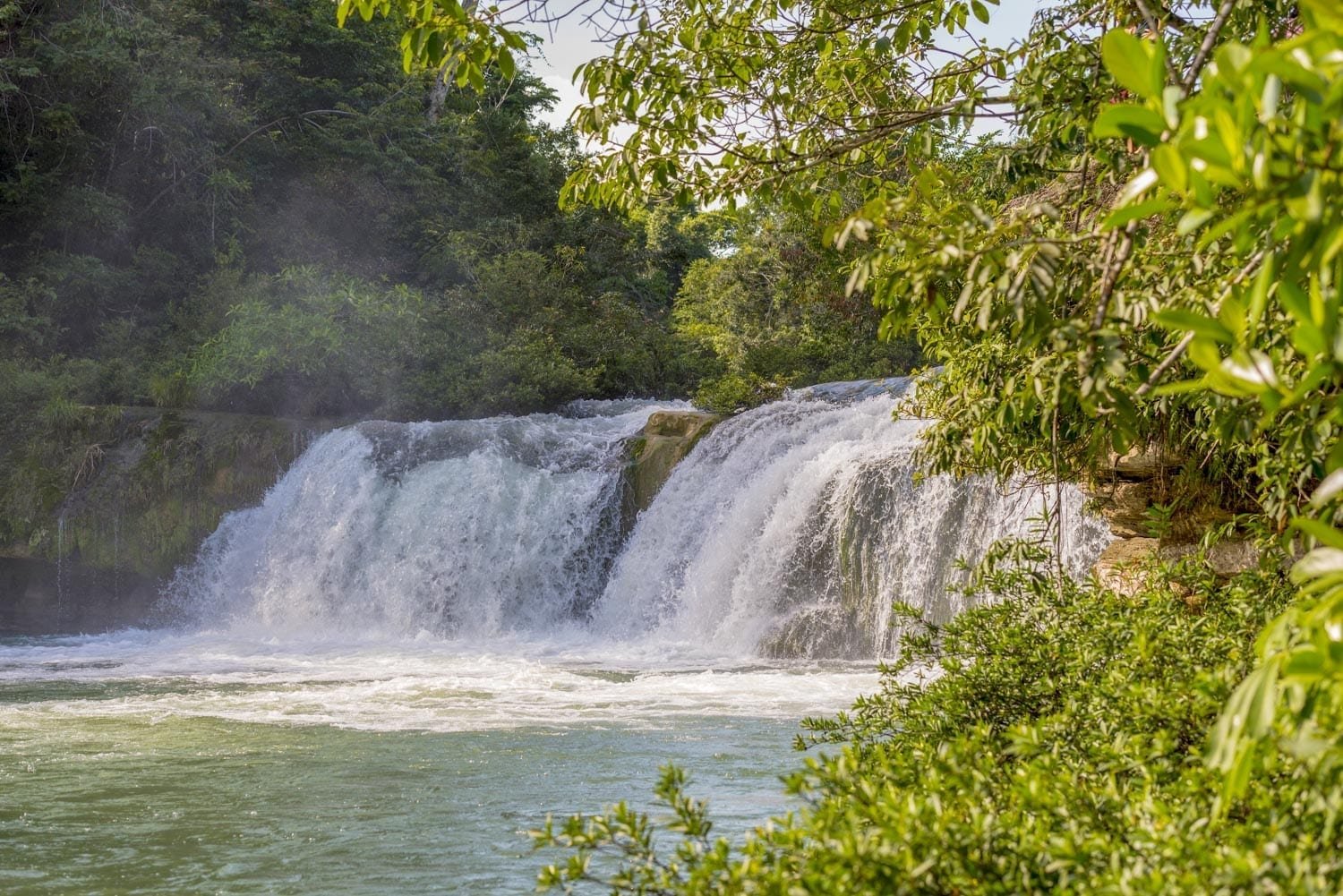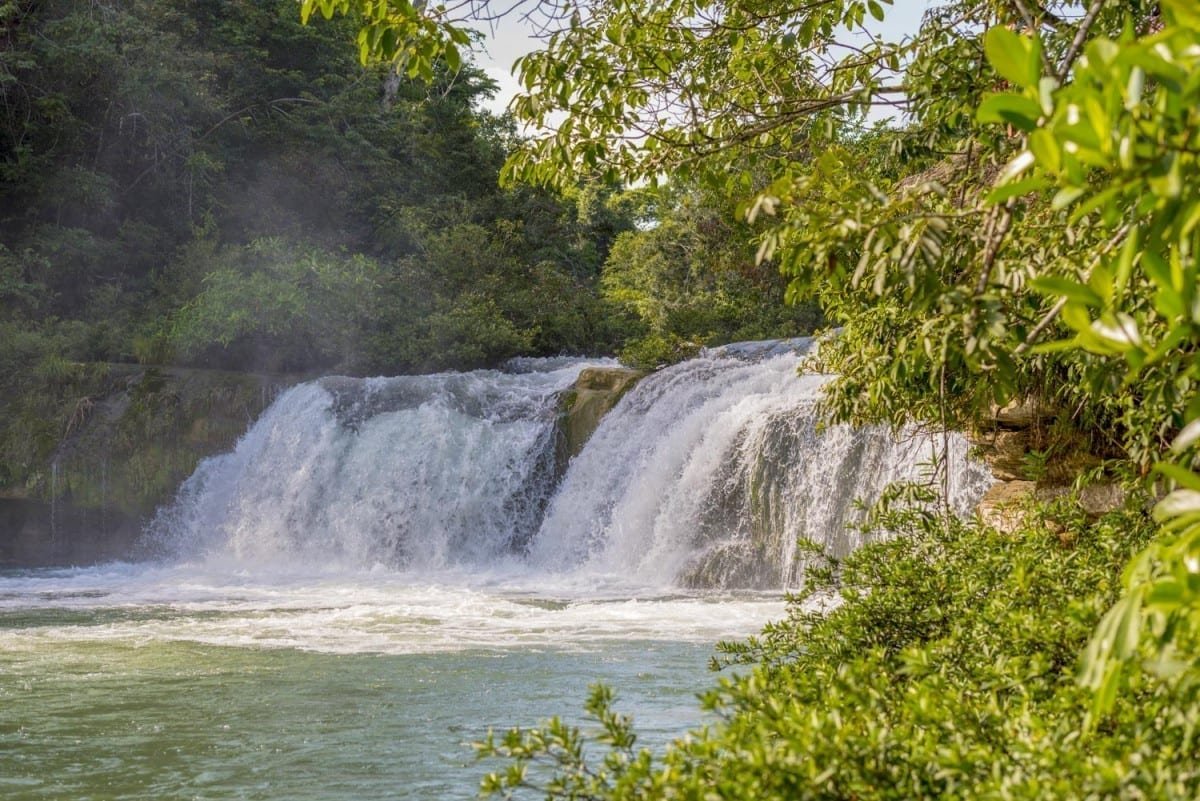 The park is also the site of St. Herman's Cave, a 0.8-mile-long cavern, known for its delicate speleothems. After a guided tour through the cave, you can float peacefully back to the entrance of the cave on an inner tube.
At the nearby Crystal (Mountain Cow) Cave, guided tours enter wide caverns known for their crystalline formations and abundant Maya artifacts.
Thinking of visiting Belize? When you travel with LANDED, our team of travel experts and network of local contacts are at your service. We'll handle the details, freeing you to savor the moments. Call us today at 801.582.2100. Dream big. We've got you.
"We simply need that wild country available to us, even if we never do more than drive to its edge and look in. For it can be a means of reassuring ourselves of our sanity as creatures, a part of the geography of hope."
Wallace Stegner
PERFECT

Could not have been more pleased.  This was the trip of a lifetime for our family.  Thank you!
GO WITH LANDED

If you're planning to travel, go with LANDED. You won't be disappointed.
AMAZING ADVENTURE

The whole rhythm of the trip was perfect, and leaving one place for the next worked perfectly. This trip definitely made me want to experience other great spots in South America.
TRIP OF A LIFETIME

The locations were amazing. Your on-the-ground team was fantastic–knowledgeable and accommodating. Beautifully organized.
ABSOLUTELY AMAZING

The best guide I've ever had anywhere in the world. Top notch talent.
GREAT SERVICE

You were a great help in planning–ensuring that I was staying at the right places and enjoying the type of activities we love–and the follow up was incredible.
YOU GOT TO KNOW US

Exactly the bonding and sharing experience we'd hoped for. The rhythm, variety, and tone was spot on. With effective listening skills, you built a good picture of what we wanted–more complicated than "just" luxury. The result was a great trip, one made just for us.
BEST EVER

Excellent attention to detail. You listened carefully, asked the right questions, and customized with just the right balance. Superb guides. We felt relaxed and pampered all the way. You'll plan our next trip.
FANTASTIC EXPERIENCE

Not a single thing on the itinerary that we would change.  The guides were knowledgeable, friendly, and prompt.  The hotels were beautiful, the food delicious and the pace of the activities was perfect for us.
DO IT!

In short, our trip was amazing. Thanks so much for your constant assistance and thorough planning.
PERFECT

The planning, service and execution of the trip was flawless – thank you!
EXCELLENT

LANDED was helpful and knowledgeable, making our trip a memorable one.  I will use your services in the future as I continue to explore Central & South America.
A VERY WELL ORGANIZED DREAM

Your patience with my questions and concerns during the planning stage was remarkable.
THANK YOU

You actually got to know us, which made it possible to know just what we like. You promised the best trip ever and you kept your promise.
ENTIRELY AMAZING

Your recommendations were well thought out. We thoroughly enjoyed our honeymoon. Thank you!
THE ULTIMATE GUIDE

LANDED is the ultimate. You helped us make the most out of a week's time.
DIDN'T MISS A THING

We zip-lined, rafted, sailed, and surfed. The contacts were professional and courteous. We don't want to be back at work. Thank you for all of the work you did to set up this trip.