Cartagena is magical—a colorful masterpiece set on the sparkling Caribbean Coast. Here, parties are spontaneous, frequent, and often mobile. This is a friendly, welcoming city with a feeling all its own. Think sunshine and salsa.
Thinking of visiting Cartagena? Looking for private options within the walled city? LANDED has direct contact with several private homes in the city. Here are some of our favorites.
[toc]
CASA DE LA RENTA
Casa de la Renta is a private villa, operated as a boutique hotel in the historic center of Old Town Cartagena. Located on quiet Estanco del Tabaco Street, Casa de la Renta is an easy walk to the main plazas and restaurants. The house has a maximum capacity of 11 people, with 6 rooms.
The house also features a living room, dining room, terrace, and pool.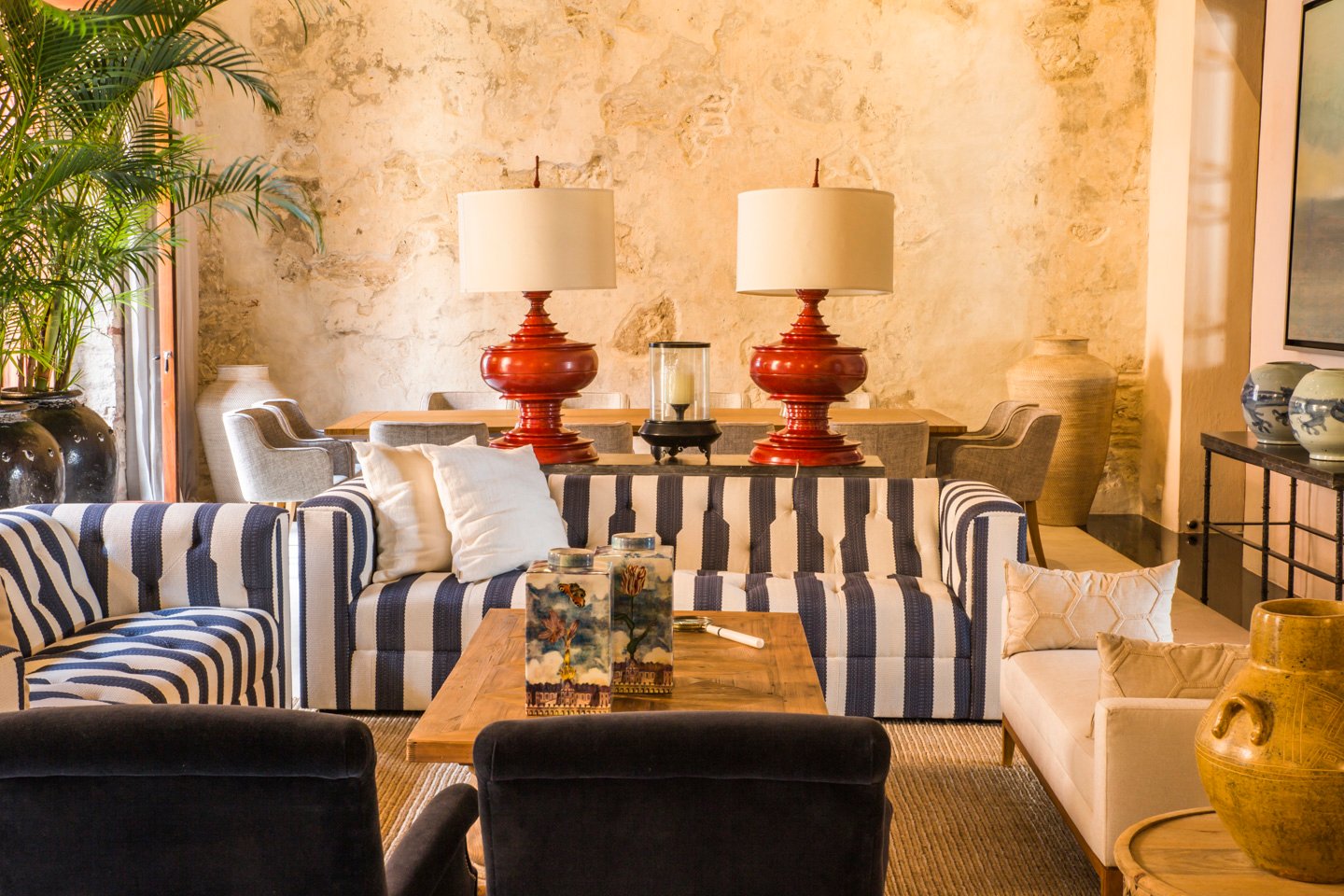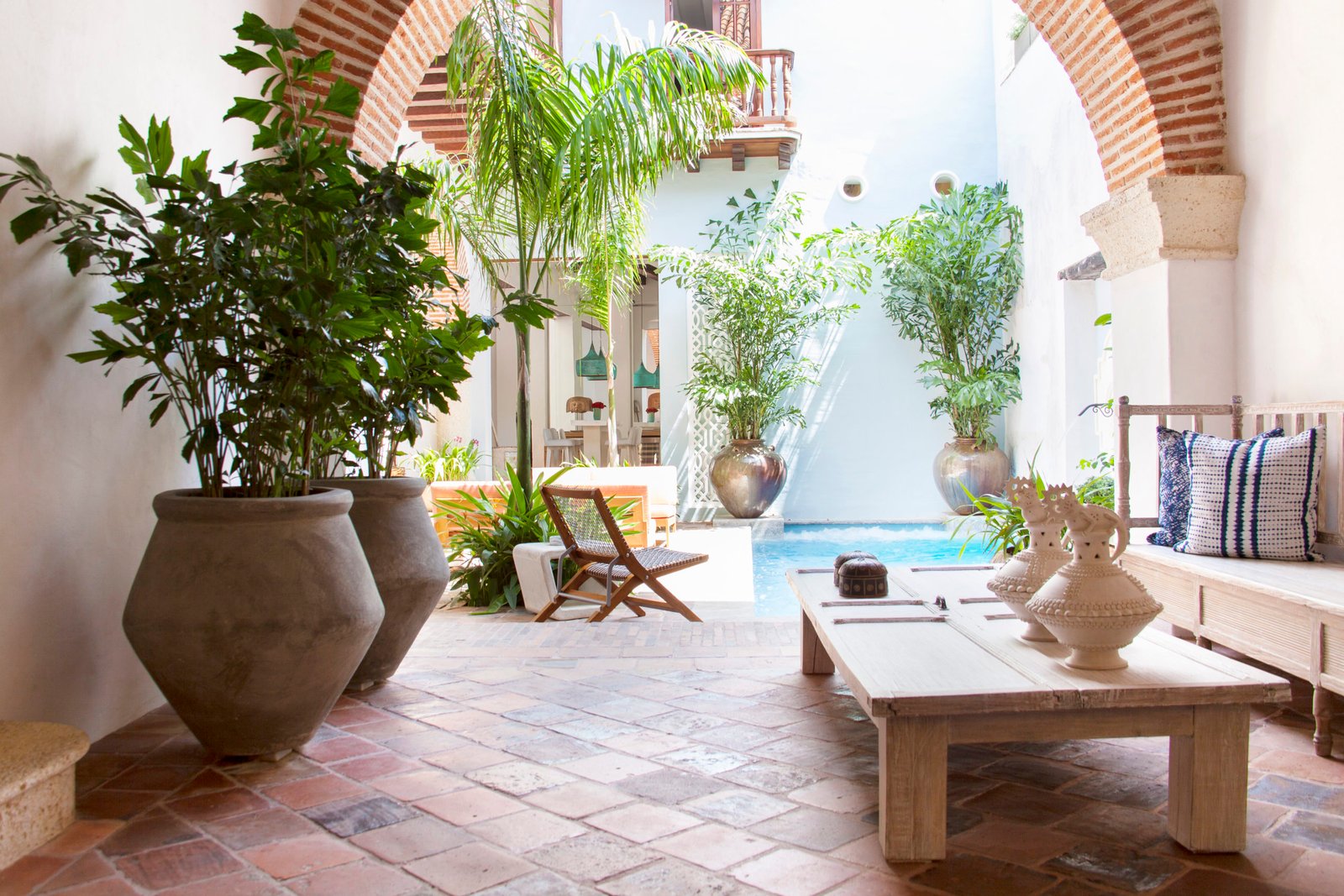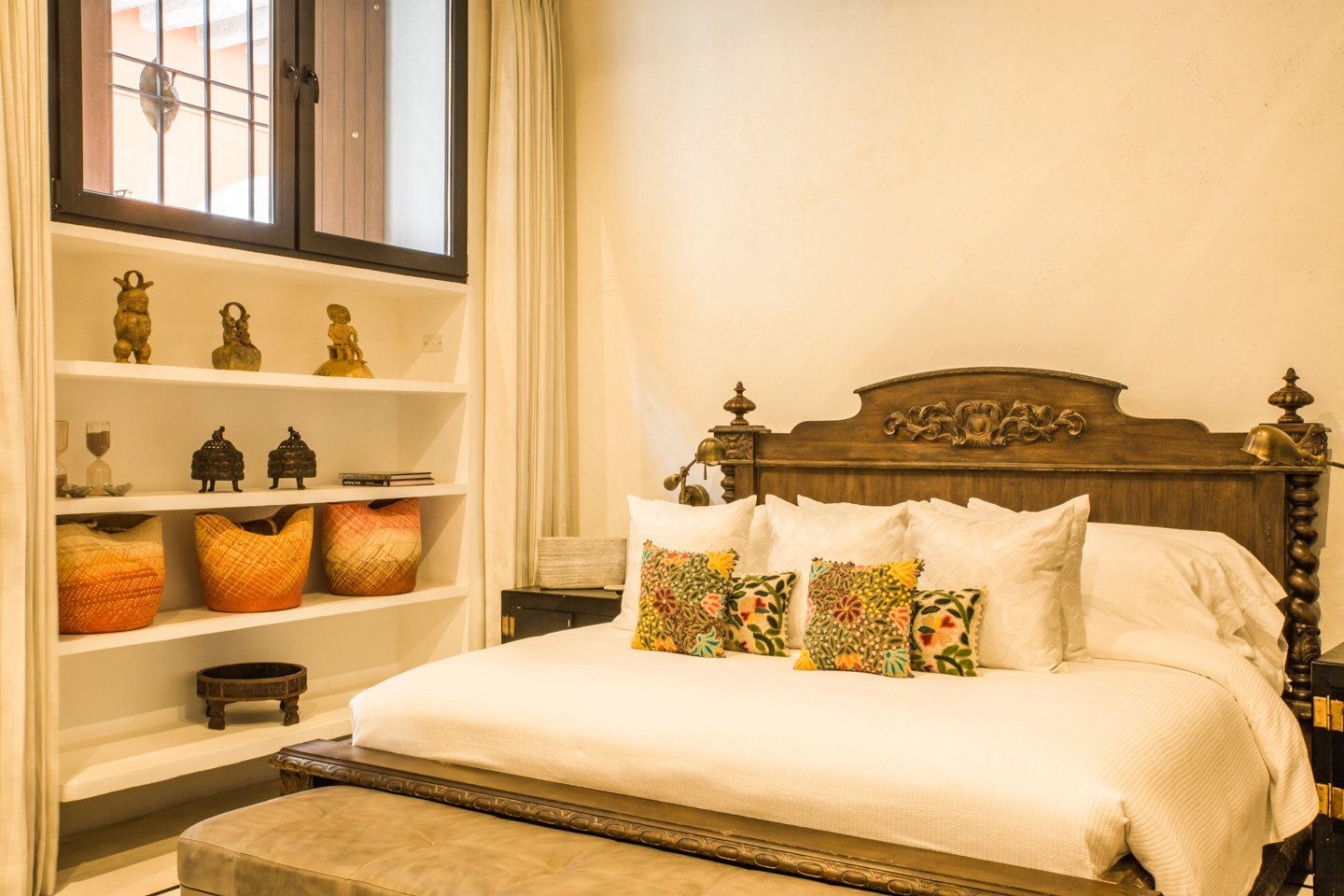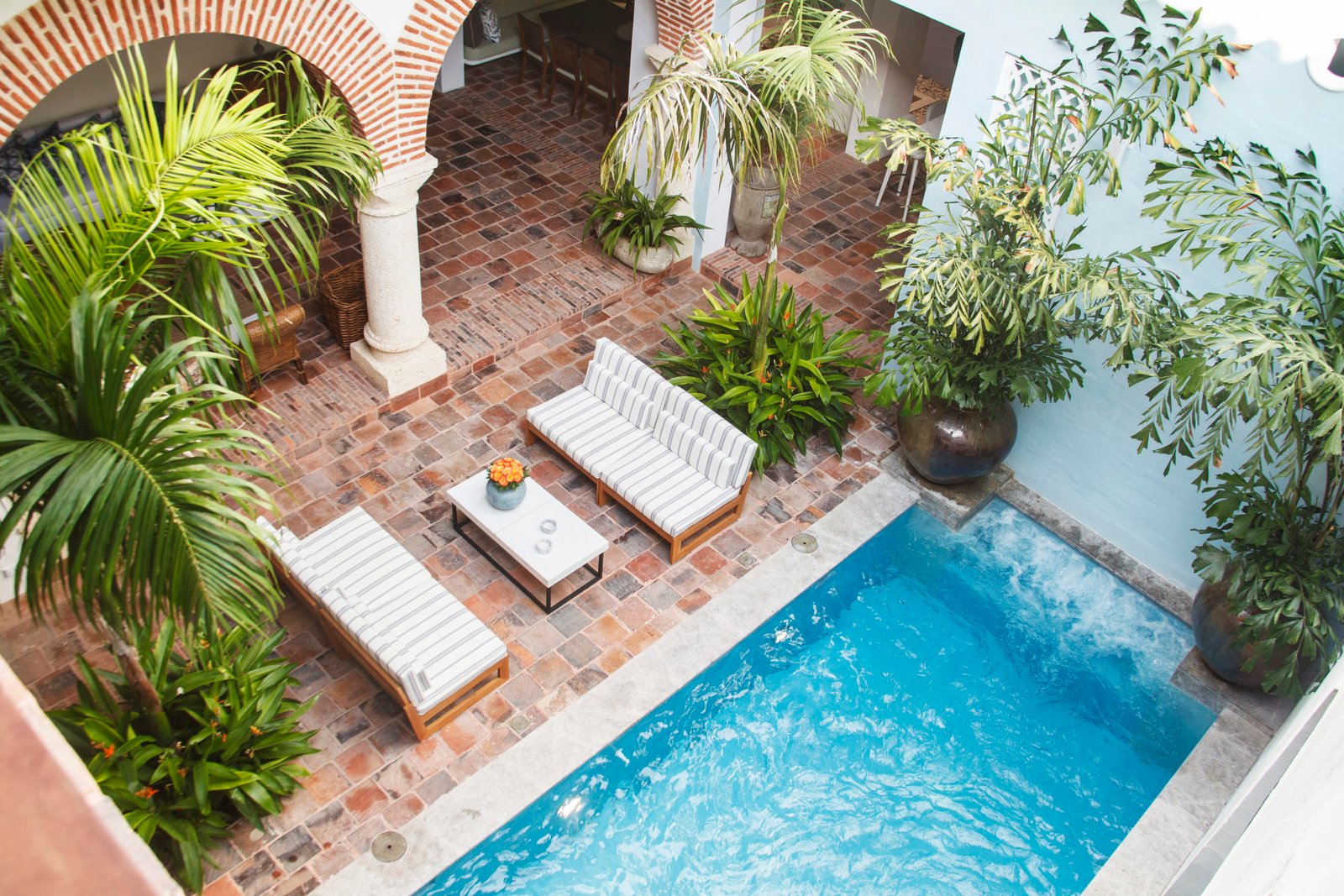 SILVIA'S PRIVATE VILLA
Silvia's Private Villa is former Tcherassi Mansion Hotel, the creation of Colombian fashion designer Sylvia Tcherassi. Set within the walls of a restored 18th-century family home, the villa is located near the heart of the walled city.
Among the villas amenities are a bar, lounge spaces, a spa, and concierge services.
Each of the seven guest rooms is unique. Some of the upper category rooms have private terraces or plunge pools. Each guest room is equipped with air conditioning, television, mini-bar, and a security box. Wi-Fi is available throughout the villa.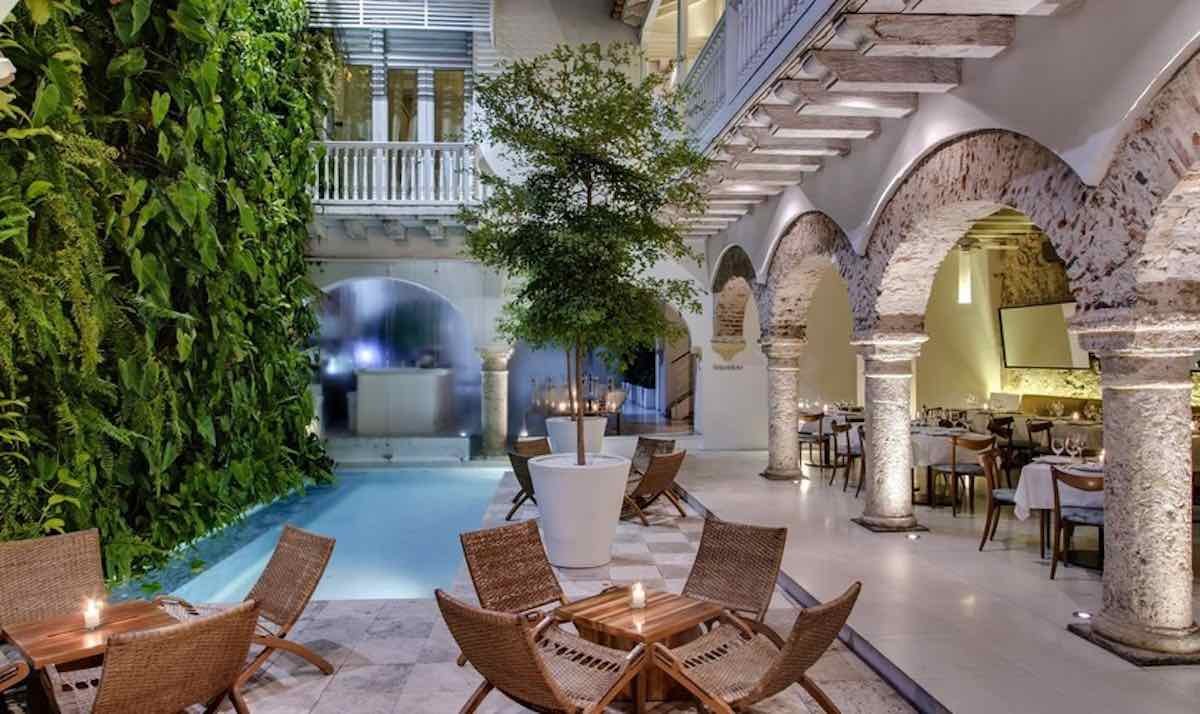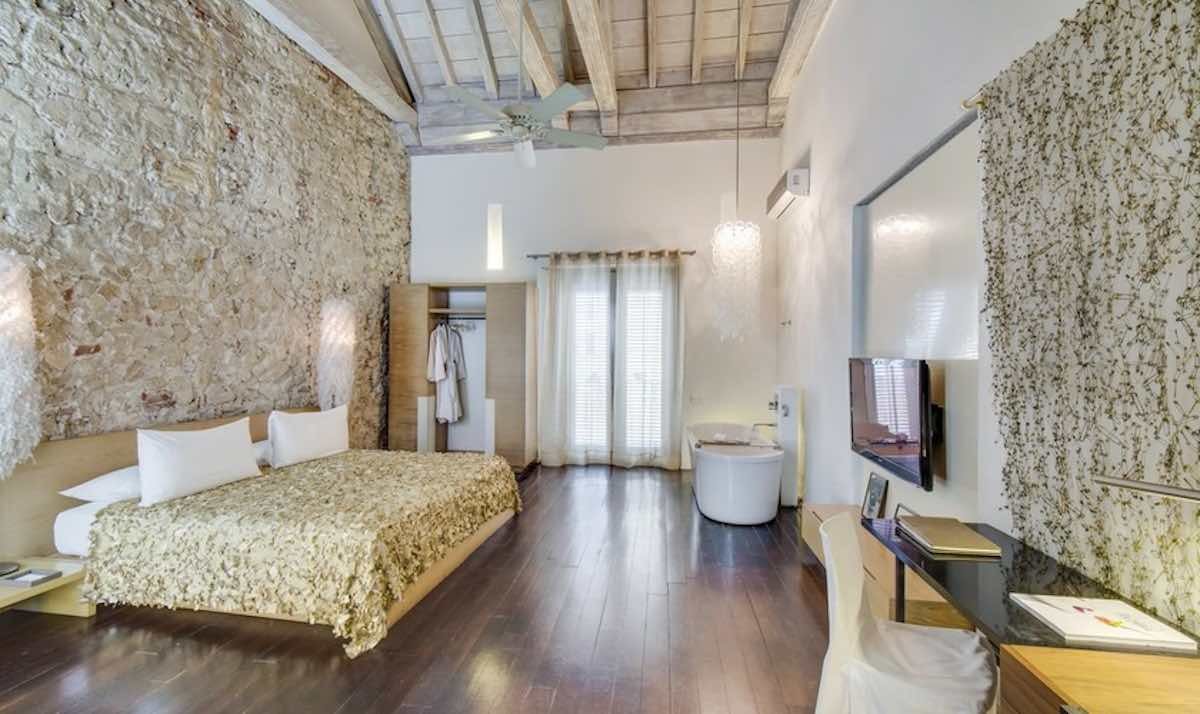 LA CASA
Overlooking the ocean, La Casa is located in the heart of the old city of Cartagena, el Centro Historico, and is within easy access to all the city has to offer. Three stories tall, the house features several living and dining areas, a roof terrace, a swimming pool, and lots of native flora.
With a maximum capacity of 10 guests, the house has 5 guest rooms, each featuring an en-suite bathroom and air conditioning.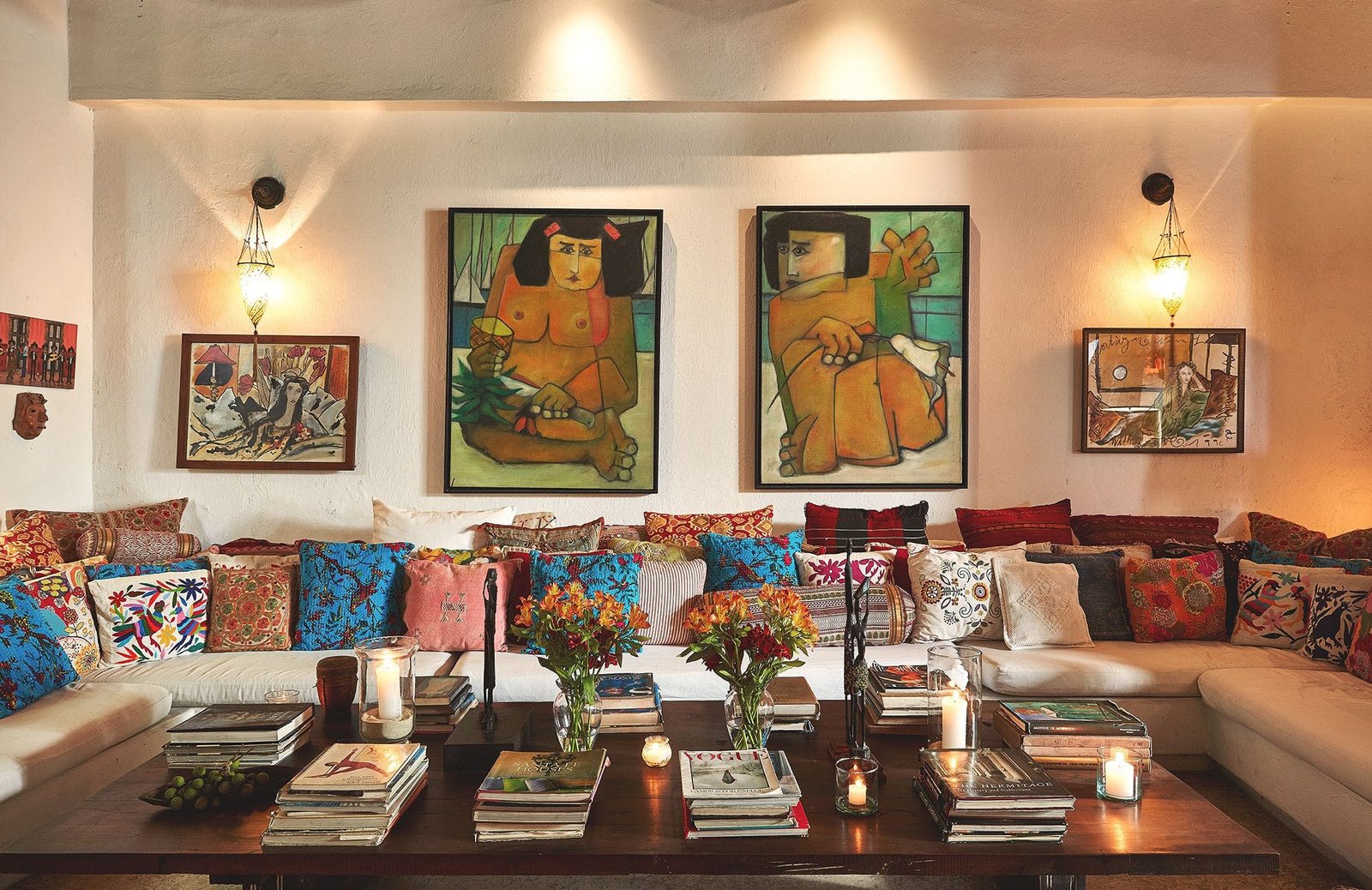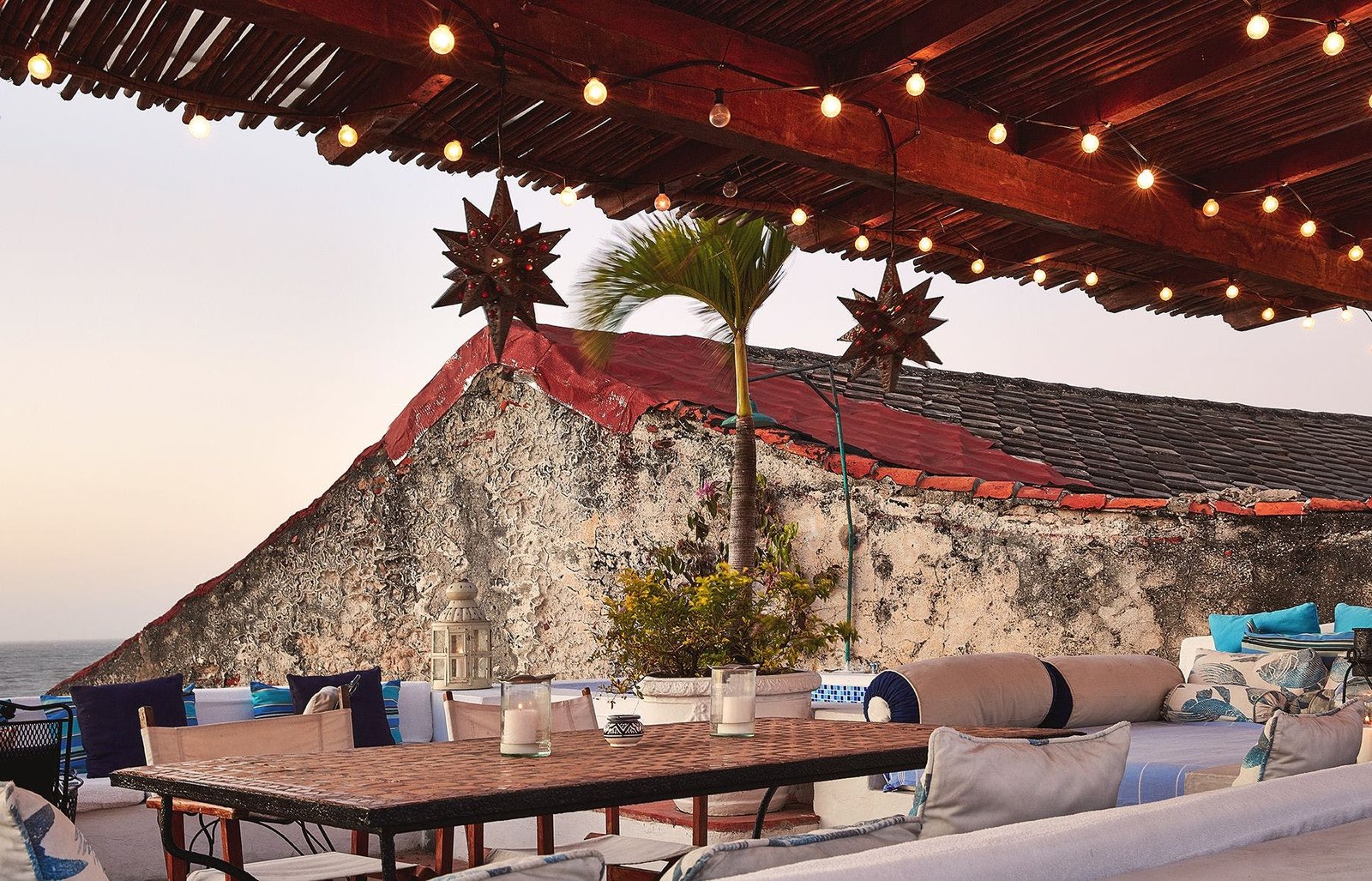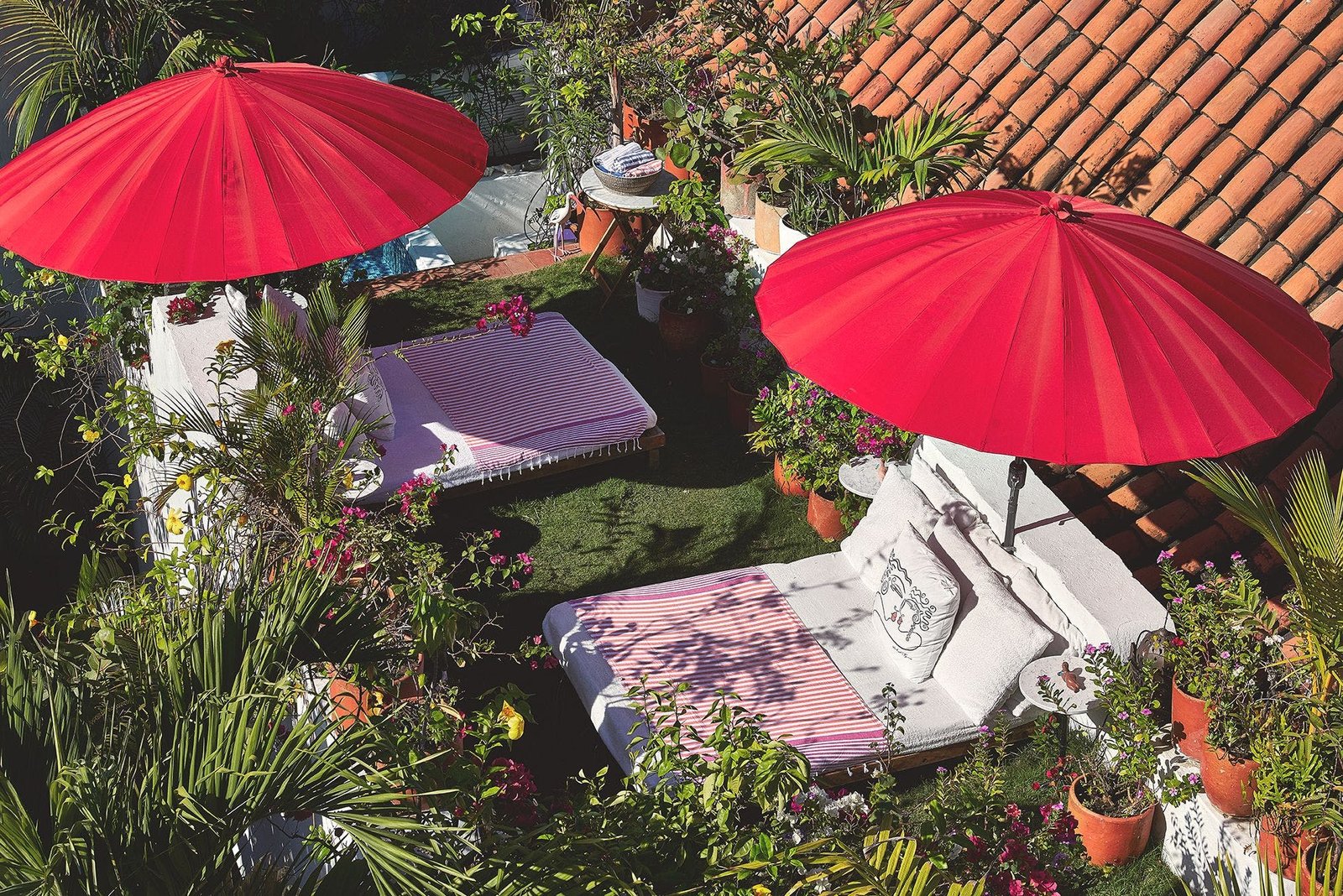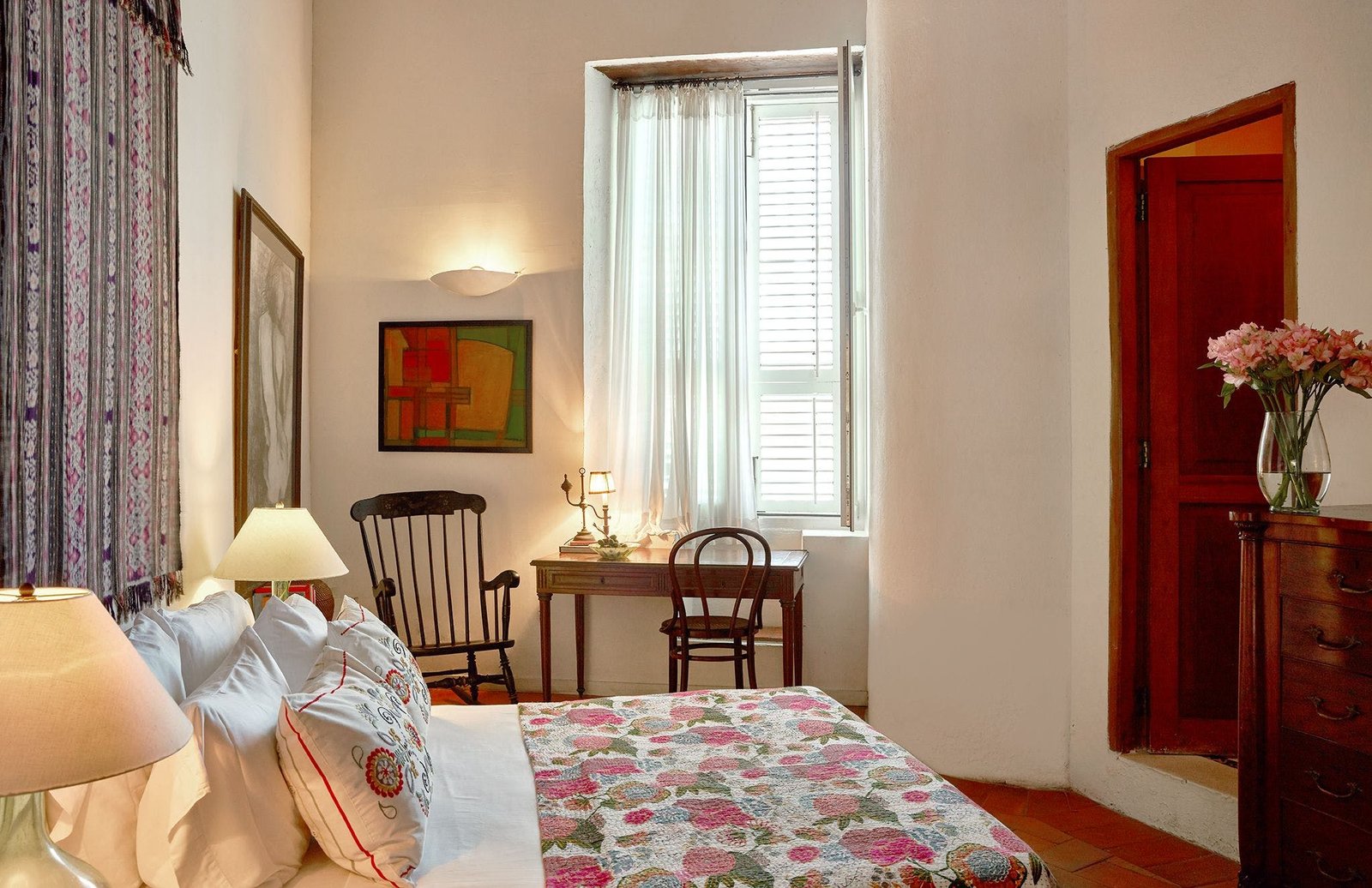 THE VIZCAÍN GENTLEMEN'S HOUSE
Located in the Old City of Cartagena this private villa features several dining areas and lounges, a terrace with a swimming pool, an inner patio, and a rooftop jacuzzi. The house features five guest rooms each furnished with a king-size bed, a TV, Wi-Fi, air conditioning, ceiling fan, hairdryer, and security box. Some rooms feature a balcony.
The house overlooks the sea, the historic center, and Cartagena's walls.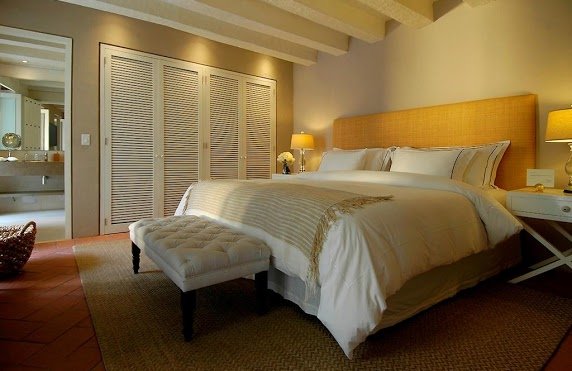 THE HOUSE OF INDIAS
Hidden behind a blue door and 500-year-old terra cotta walls, this private villa is nestled in a rescued and restored colonial house that belonged to the current family from 1979.
The house features two patios, a dining room with a capacity for 30 guests, a swimming pool, and a jetted tub with a 360-degree view over the sea and the old walled city. The house features 10 guest rooms and can be rented fully or just rent 5 rooms.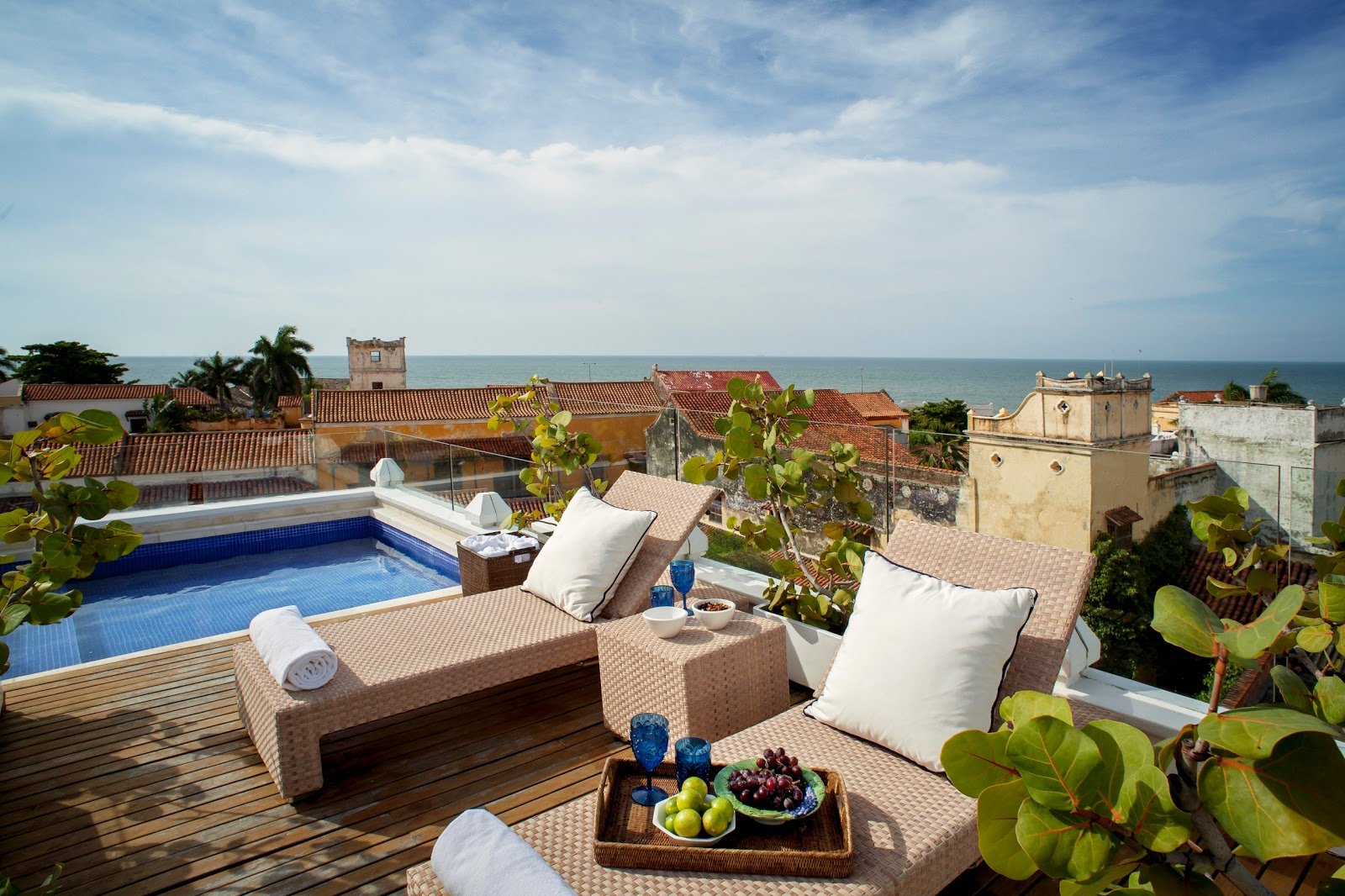 THE MANSION
This 19th-century house is located in the heart of Cartagena's old city walls. The house features gardens, three double rooms with TV, Wi-Fi, four living rooms, two dining rooms, and two patios. One patio offers a swimming pool and jetted tub.
Air conditioning is available in all bedrooms, living rooms, and dining rooms.
This private villa has a 3rd-floor terrace overlooking Cartagena's colonial red roofs.
A full-time staff is available throughout the day.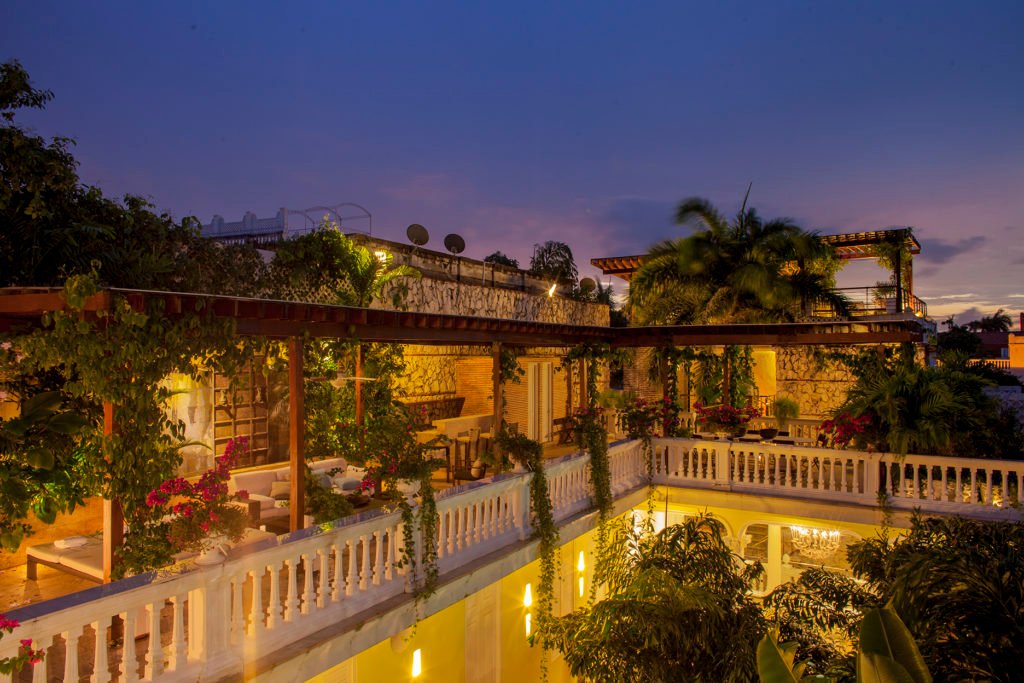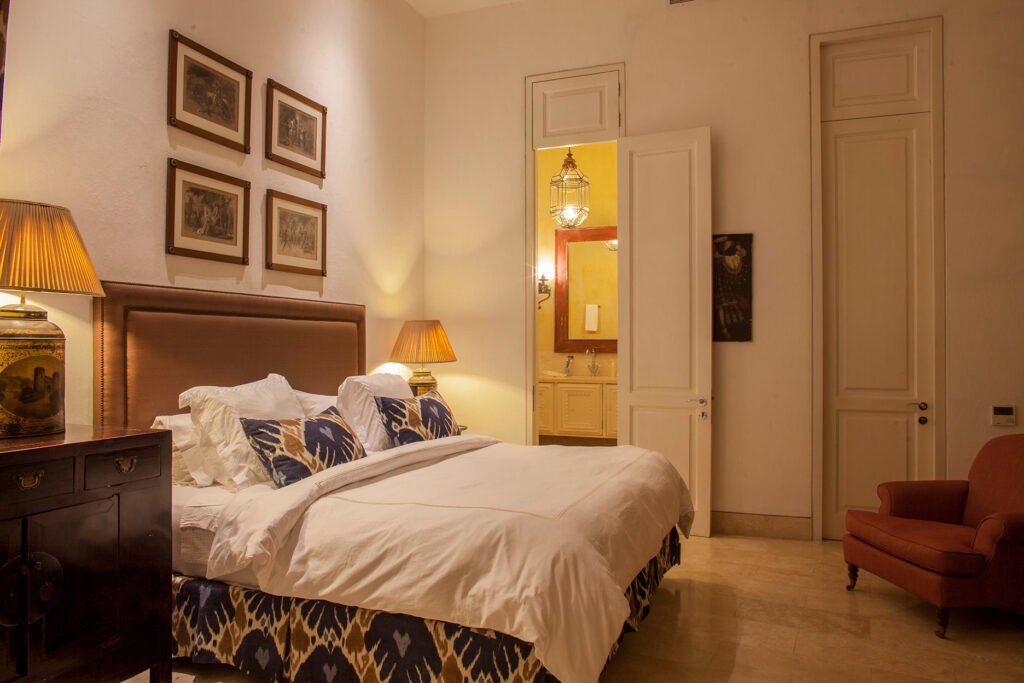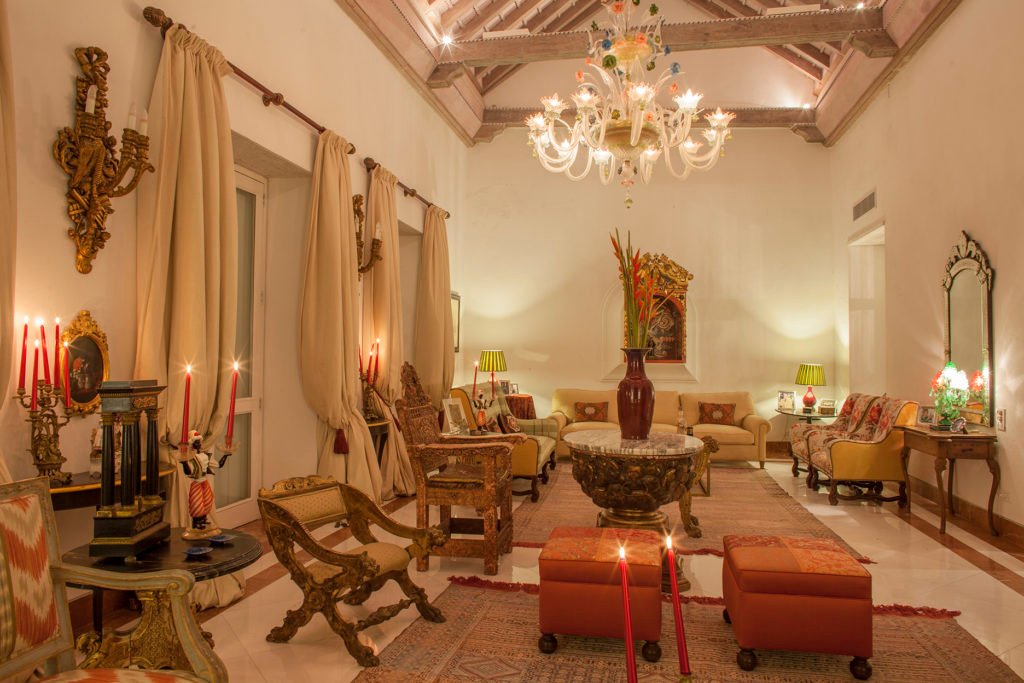 THE BOTERO VILLA
This 18th-century Mansion is located within the old city walls and exhibits a sculpture by one of Colombia's most famous artists, Fernando Botero.
This seven-bedroom house features two fully equipped kitchens, four living rooms, and two dining rooms, two patios, a pool, fountains, a gym, and Wi-Fi. Some guest rooms offer colonial balconies and terraces. All rooms feature air conditioning and a TV.
A full-time staff is available throughout your stay, including a local cook.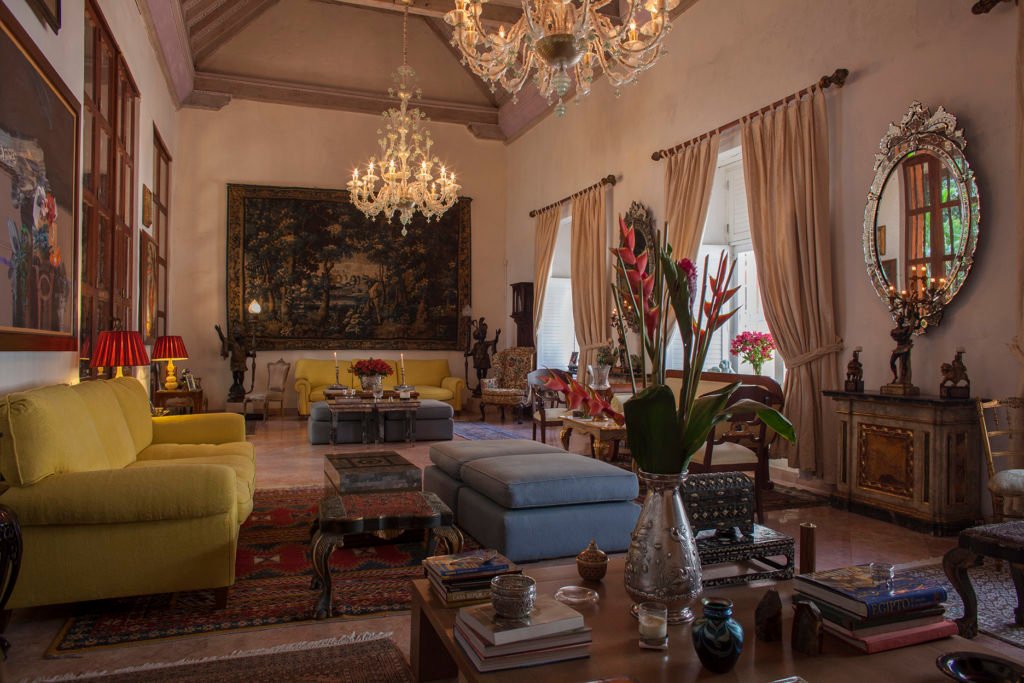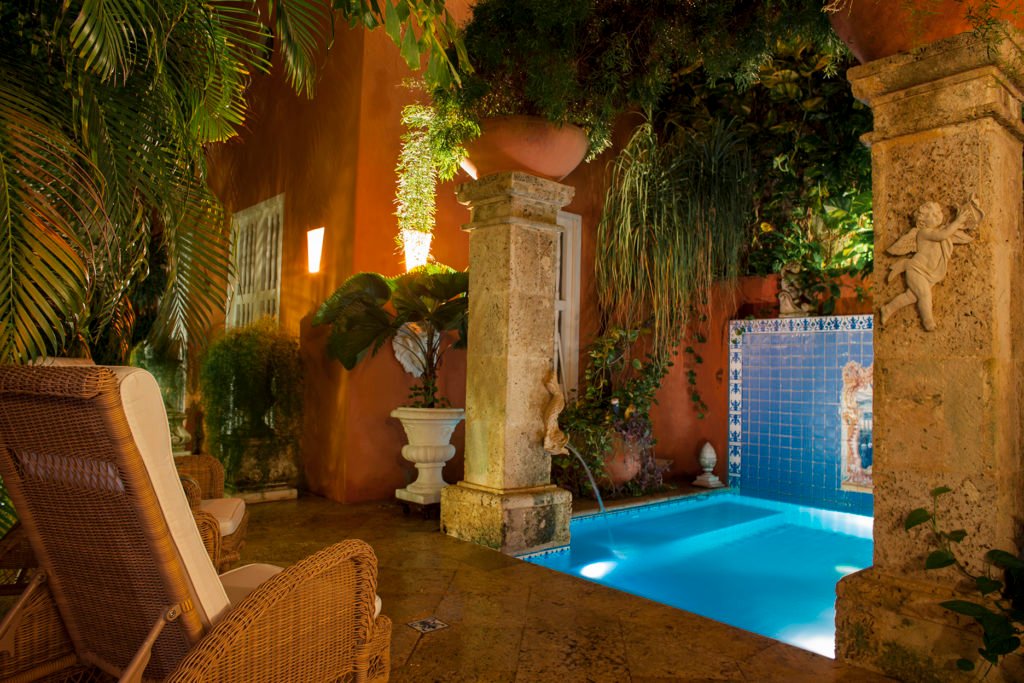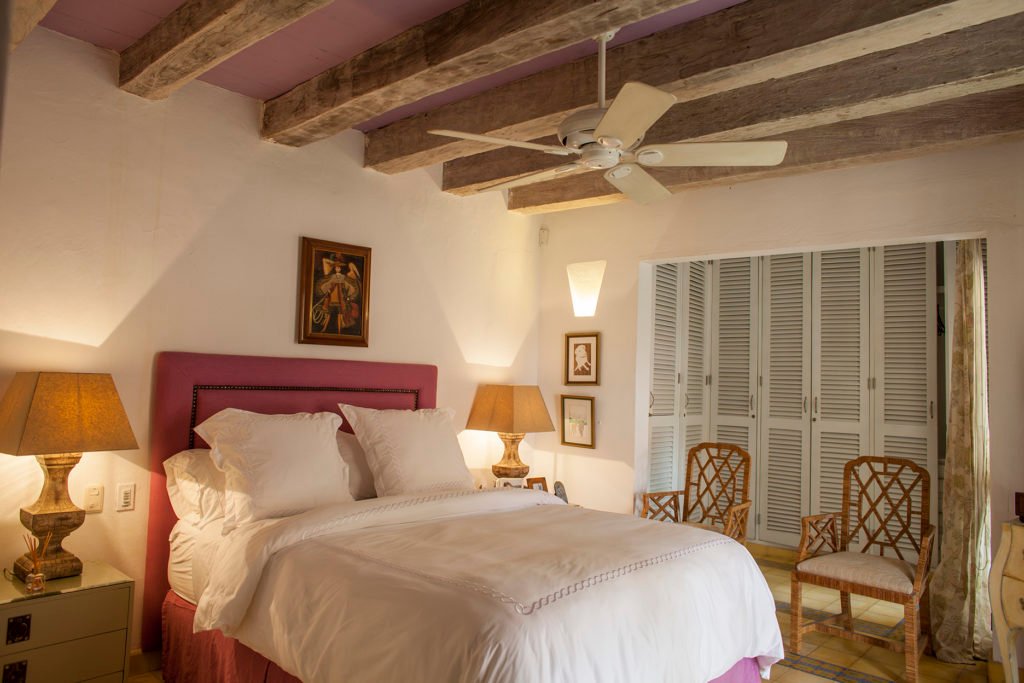 THE COLONIAL HOUSE
Close to the ocean, each space is thought so that it will represent the authentic Caribbean spirit. Amenities and services include a concierge, a private yacht, a chef, and laundry service.
The nine guest rooms are divided into five categories: Classic, Twin, Deluxe, Junior Suite, and Suite. Rooms can be furnished with either a king-size bed or two twin-sized beds and feature Wi-Fi, TV, air conditioner, fan ceiling, and hairdryer. Upper category rooms feature a balcony or terrace.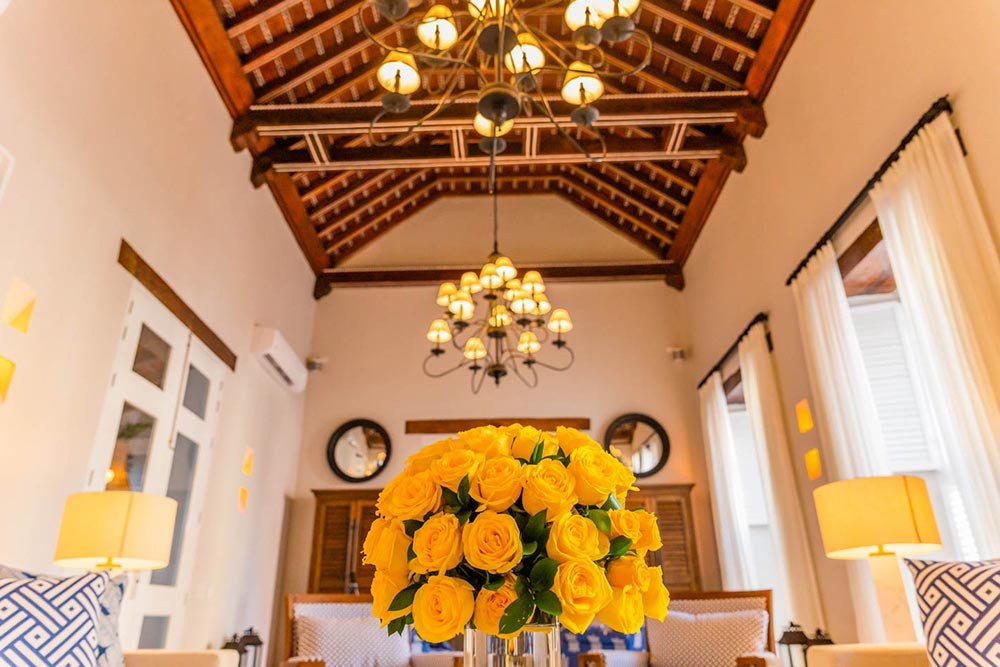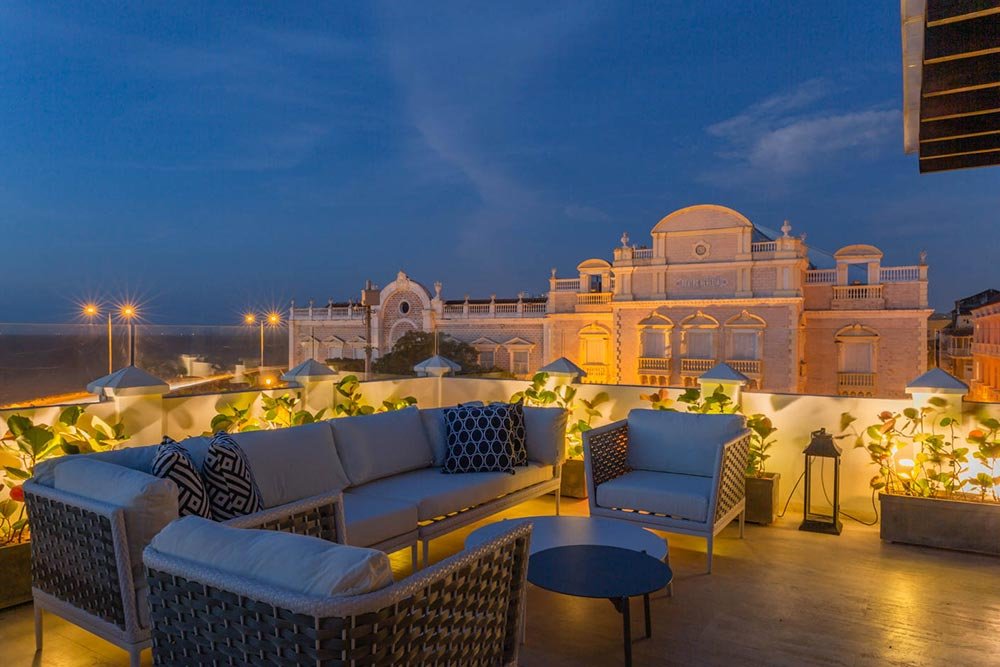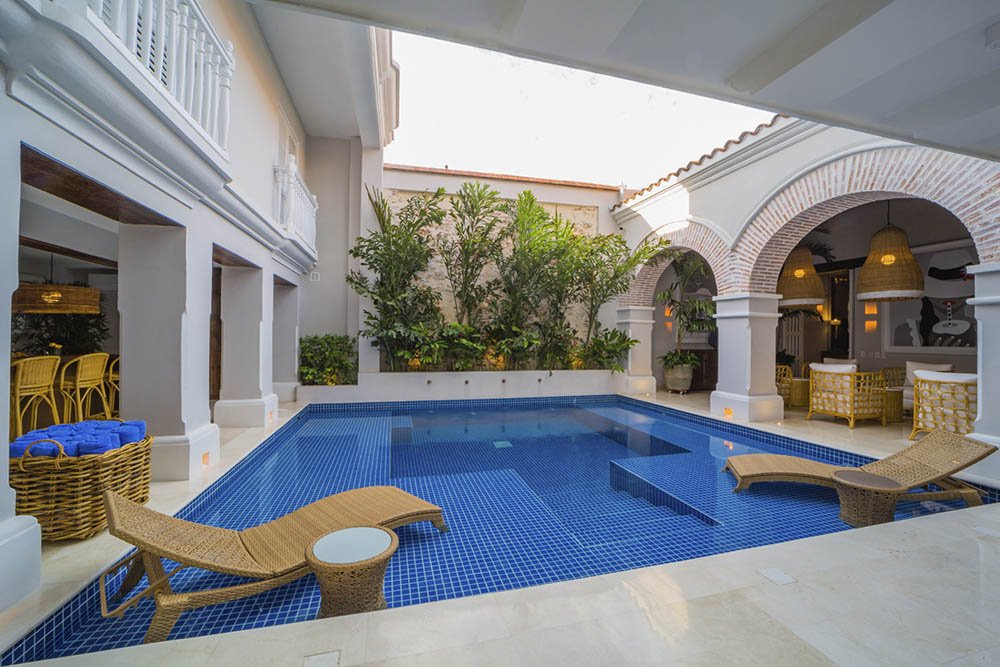 ARE YOU CONSIDERING A STAY AT ONE OF OUR PRIVATE VILLAS? LANDED PROVIDES PERSONALIZED, CUSTOM TRAVEL WITHIN CENTRAL AMERICA, SOUTH AMERICA, AND THE ANTARCTIC. WE'LL CREATE A UNIQUE ITINERARY PLAN TAILORED TO YOUR INTERESTS AND DREAMS. EXPERIENCE THE TRIP OF A LIFETIME. SPEAK WITH ONE OF OUR EXPERT TRAVEL PLANNERS TODAY AT 801.582.2100.