La Lancha Lodge
Perched above the shores of Lake Petén Itzá in the vicinity of Tikal, you'll find La Lancha—director Francis Ford Coppola's family retreat in Guatemala.
This boutique hotel highlights Guatemala's artisans and craftspeople; the furniture, fabrics, and carvings, were lovingly hand-selected by Eleanor (Miss Ellie) Coppola.
Located less than one hour's drive from the ancient citadel of Tikal, La Lancha is a great base for exploring the Maya Biosphere Reserve and other nearby Maya sites.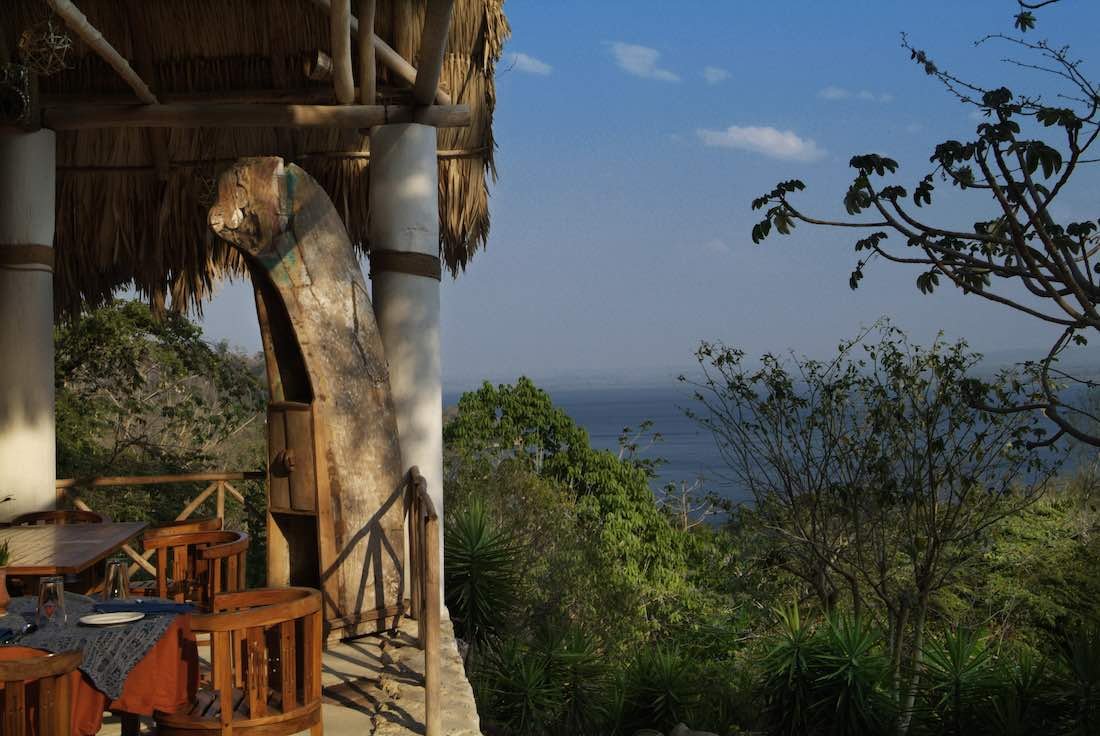 Accommodations at La Lancha
La Lancha is an intimate boutique hotel, with only 10 rooms. Accommodation options include:
Rainforest Casitas
Set in the rainforest with a partial view of Lake Peten Itza, La Lancha's Rainforest Casitas each feature a queen bed and private bathroom.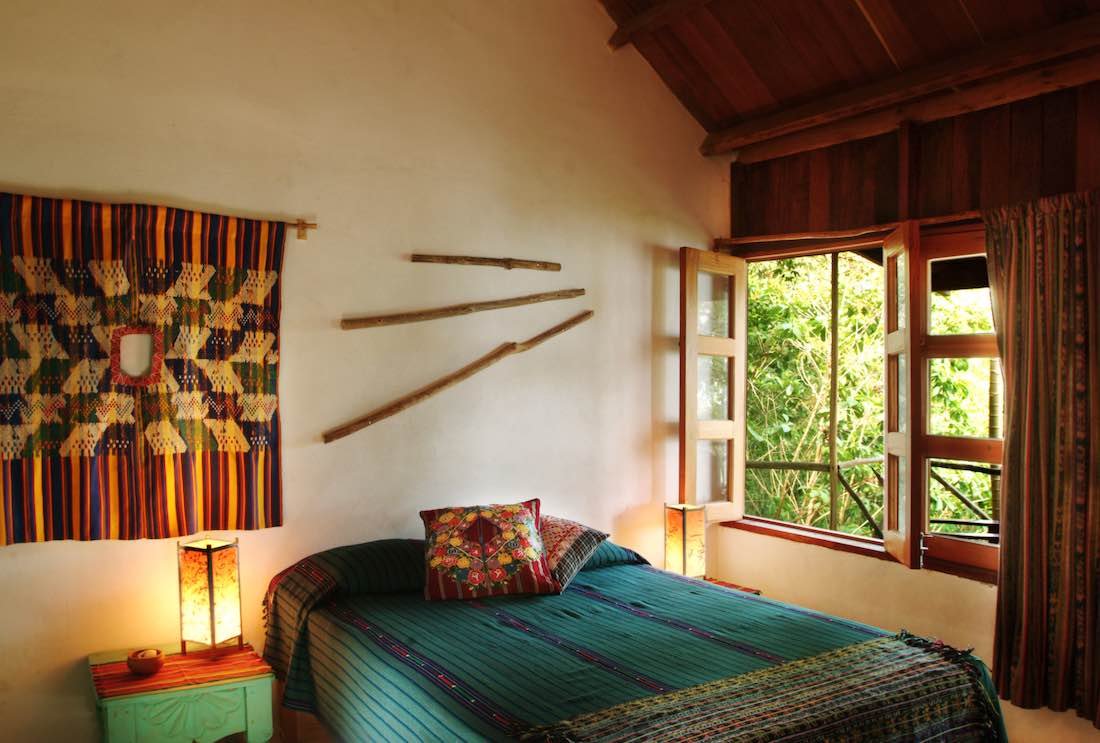 Each Rainforest Casita also has a covered deck, outfitted with hammocks and chairs.
Lakeview Suites
Lakeview suites at La Lancha overlook Lago Petén Itzá. These suites feature a master bedroom with king bed and full bathroom, along with a separate living room with sleeper sofa.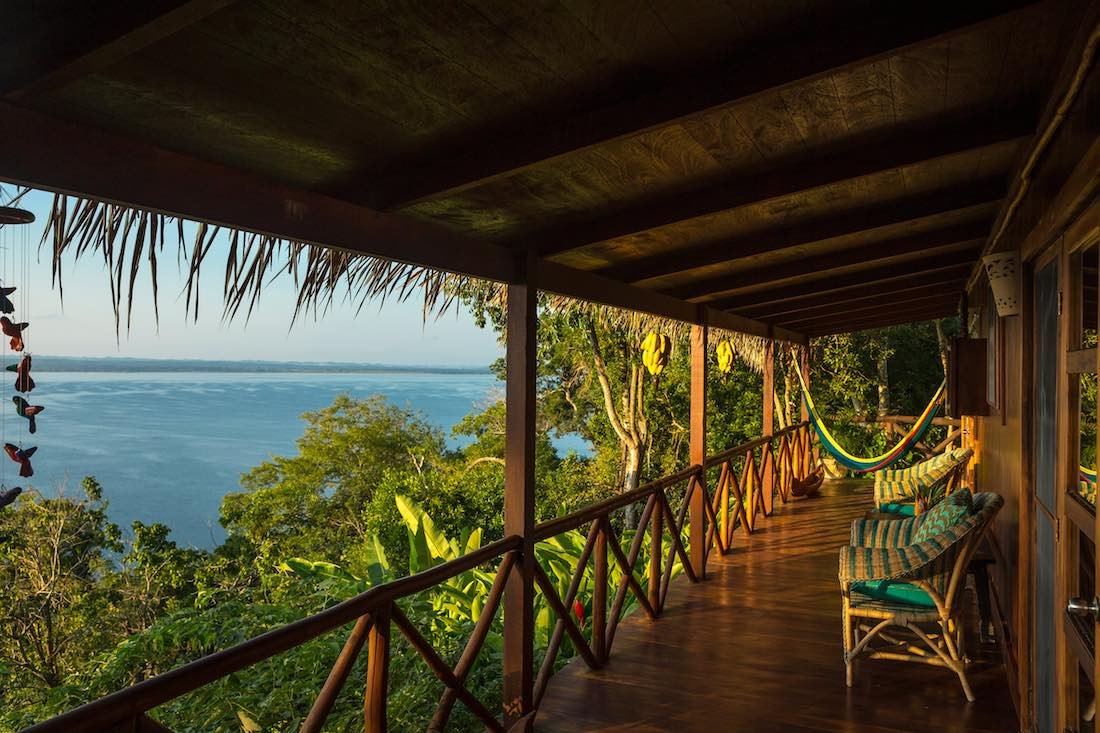 Other Lakeview Suite amenities include a wet bar, second half bathroom and large covered deck, equipped with a hammock and chairs.
Junior Rainforest Suites
Nestled in the tropical dry forest above Lake Petén Itza, Rainforest Junior suites are the newest addition to La Lancha. Designed for couples seeking a peaceful retreat, these suites are both private and intimate.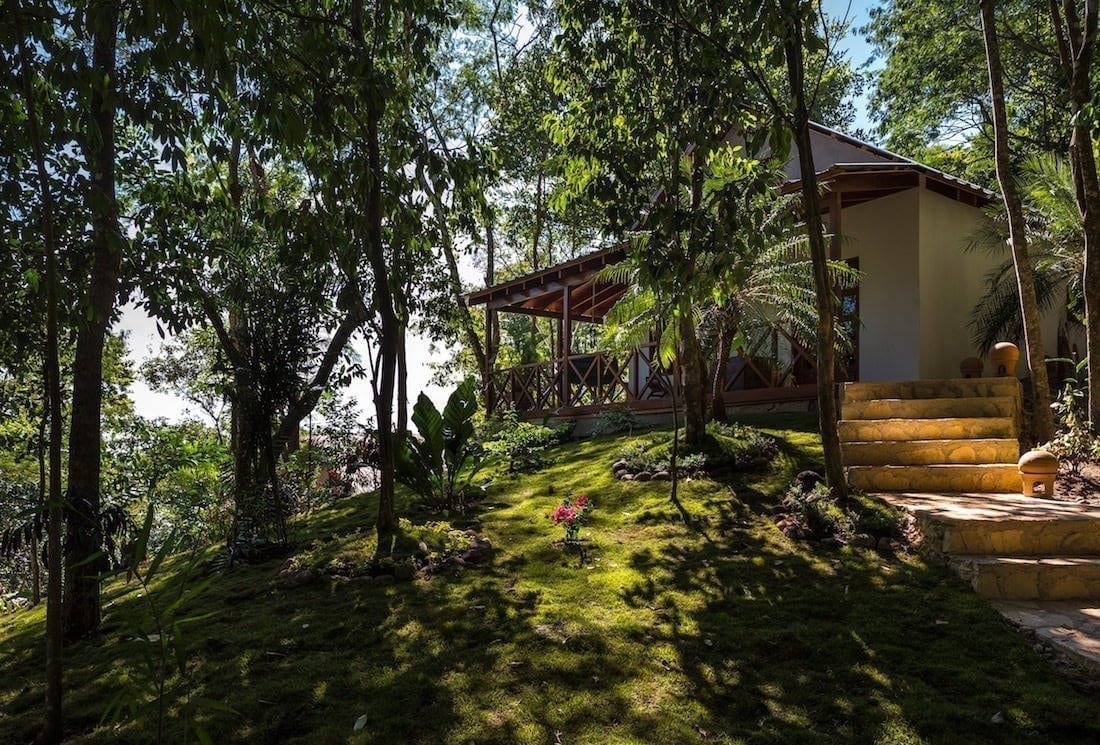 These suites features a king bed, separate living area with sleeper sofa, and full bathroom with dual shower heads. They also include a covered wooden deck, complete with chairs and hammocks.
La Lancha Day Tours
This lodge is well within reach of Yaxhá, Uxactun, Topoxte, Dos Pilas, Nakum, Aguateca, and Seibal. LANDED can arrange everything from transportation and guides to interaction with archeologists and traditional healers.
Due to La Lancha's proximity to the Flores Airport (around 40 minutes / 19 miles,  Helicopter tours and charter transportation can also be arranged.
Some other helicopter charter day tour options include:
Tikal
Quirigua
El Mirador
Lake Atitlan
Dos Pilas
Cancuén
El Perú
Copan
Helicopter availability is dependent on a number of factors. If you're interested in exploring your options, reach out to a LANDED travel expert today.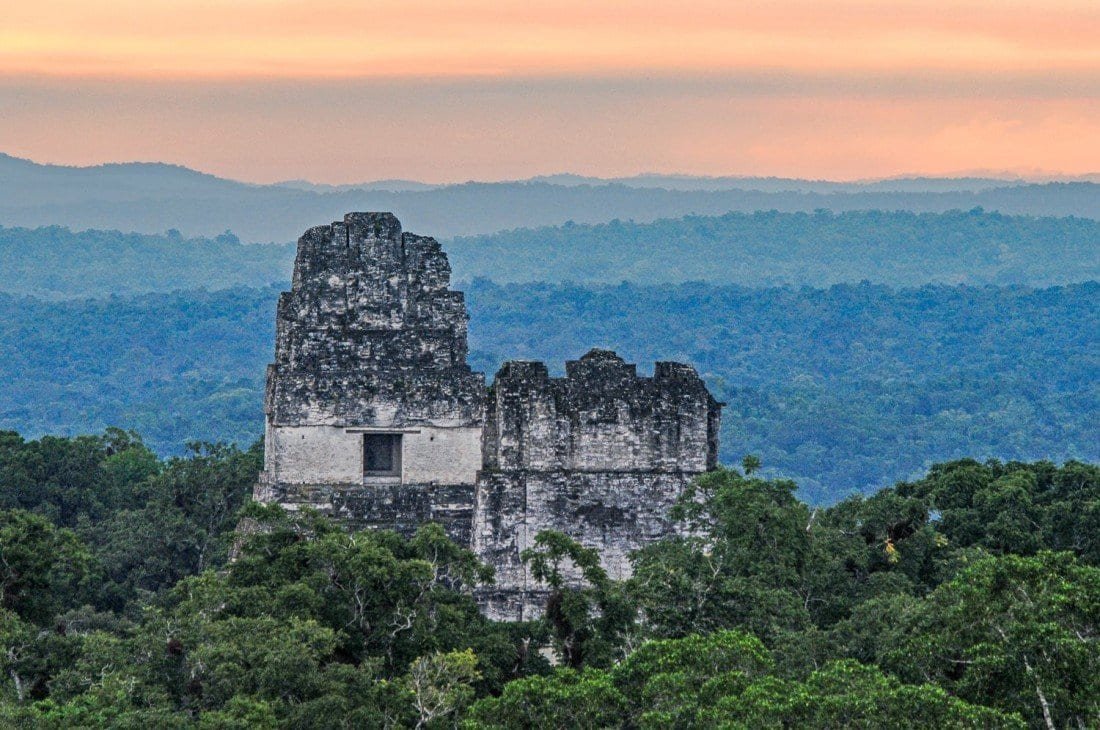 Lago Petén Itzá
One of the key things that makes La Lancha special is its location. For those looking to explore the surrounding jungle or Lake Peten Itza, there are a number of  activity options available.
Guests of La Lancha can enjoy:
Zip Lining
Horseback Riding
Aerial Walkways
Jungle Hikes
Canoeing
Kayaking
Boating
Holding the title of the second largest lake in Guatemala, Lake Petén Itzá is famous for changing colors— quicky shifting from cobalt blue to turquoise green.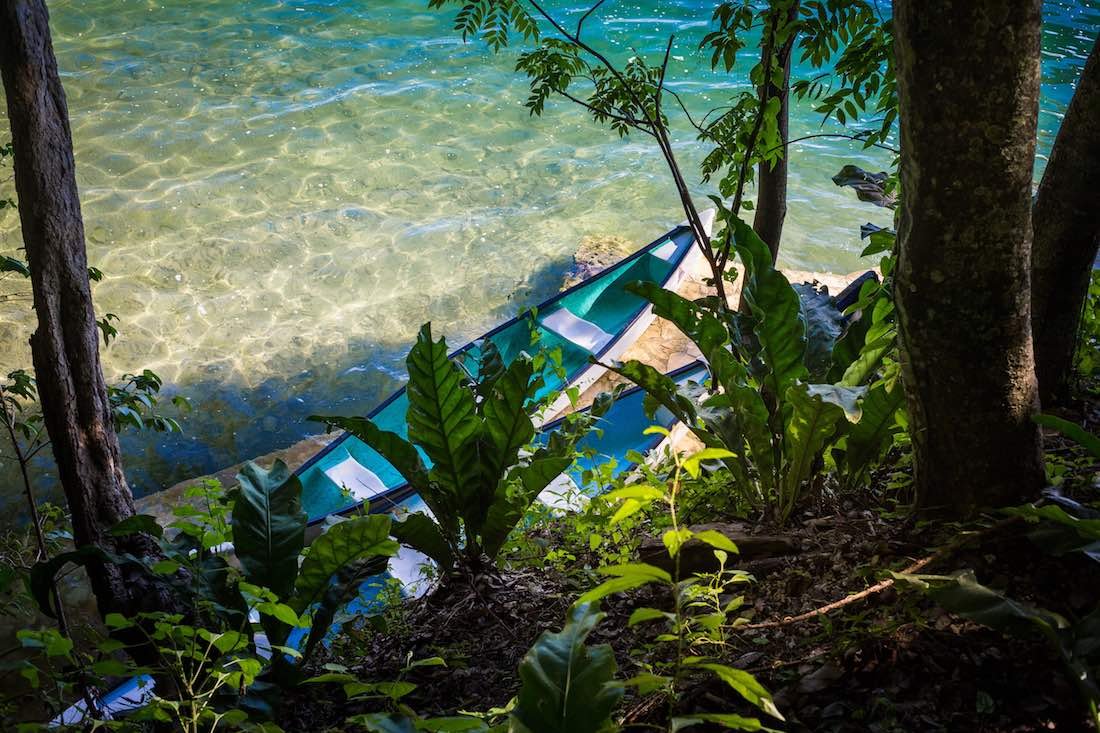 La Lancha provides complimentary canoes for guest use.
Dining at La Lancha
Under the thatch roof of the main lodge, La Lancha operates an open-air restaurant overlooking Lago Petén Itzá. Here, you can enjoy traditional Guatemalan cuisine while taking in the views of the jungle and lake below.
Located just above the restaurant, guests can also grab a cocktail at the newly-built La Lancha rooftop bar.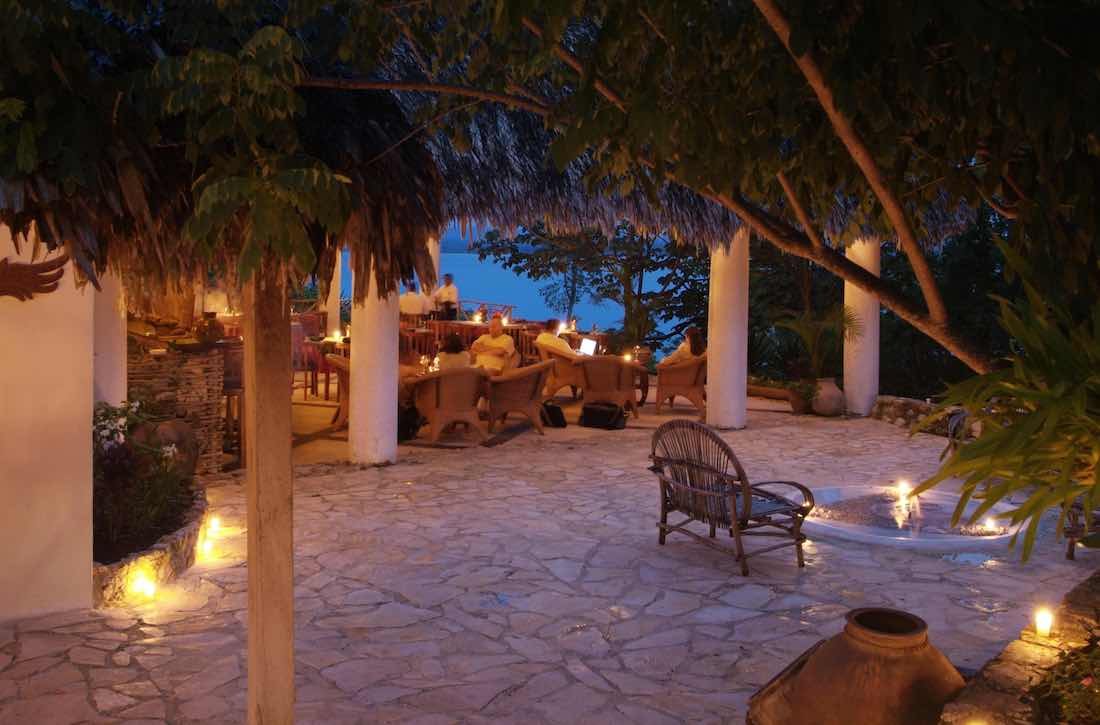 Are you thinking about booking a stay at La Lancha? LANDED provides personalized, custom travel within Central America, South America, and the Antarctic. We'll create a unique itinerary plan tailored to your interests and dreams. Experience the trip of a lifetime. Speak with one of our expert travel planners today at 801.582.2100.