PRIVATE VILLA IN TIERRA BOMBA ISLAND
Looking for a private home to rent in the Caribbean sea for your family or group? Zahmar is a private family-owned estate offered exclusively through LANDED. The home rests in Tierra Bomba Island, approximately 20 minutes by speedboat from colorful Cartagena, Colombia.
Zahmar is an ideal base for exploring the Rosario Islands. Guests usually stay three nights. LANDED can arrange privately guided speedboat and yacht charters, snorkeling and SCUBA excursions, island-hopping day-trips, horseback riding or biking tours, explorations of the mangrove habitats by kayak, and privately guided explorations of Cartagena and its cultural highlights.
Due to the house's layout, Zahmar villa is not recommended for families with children under the age of 12.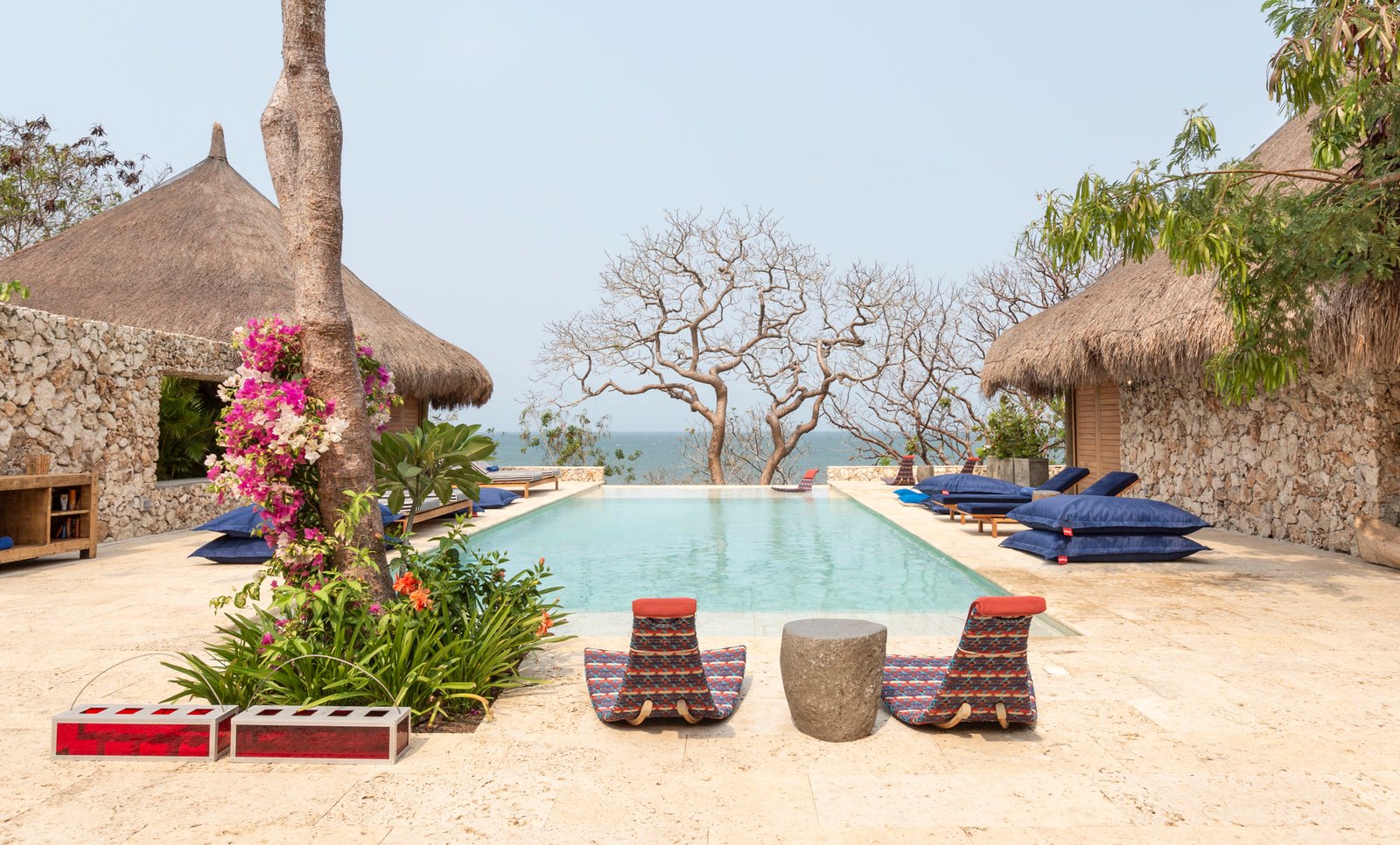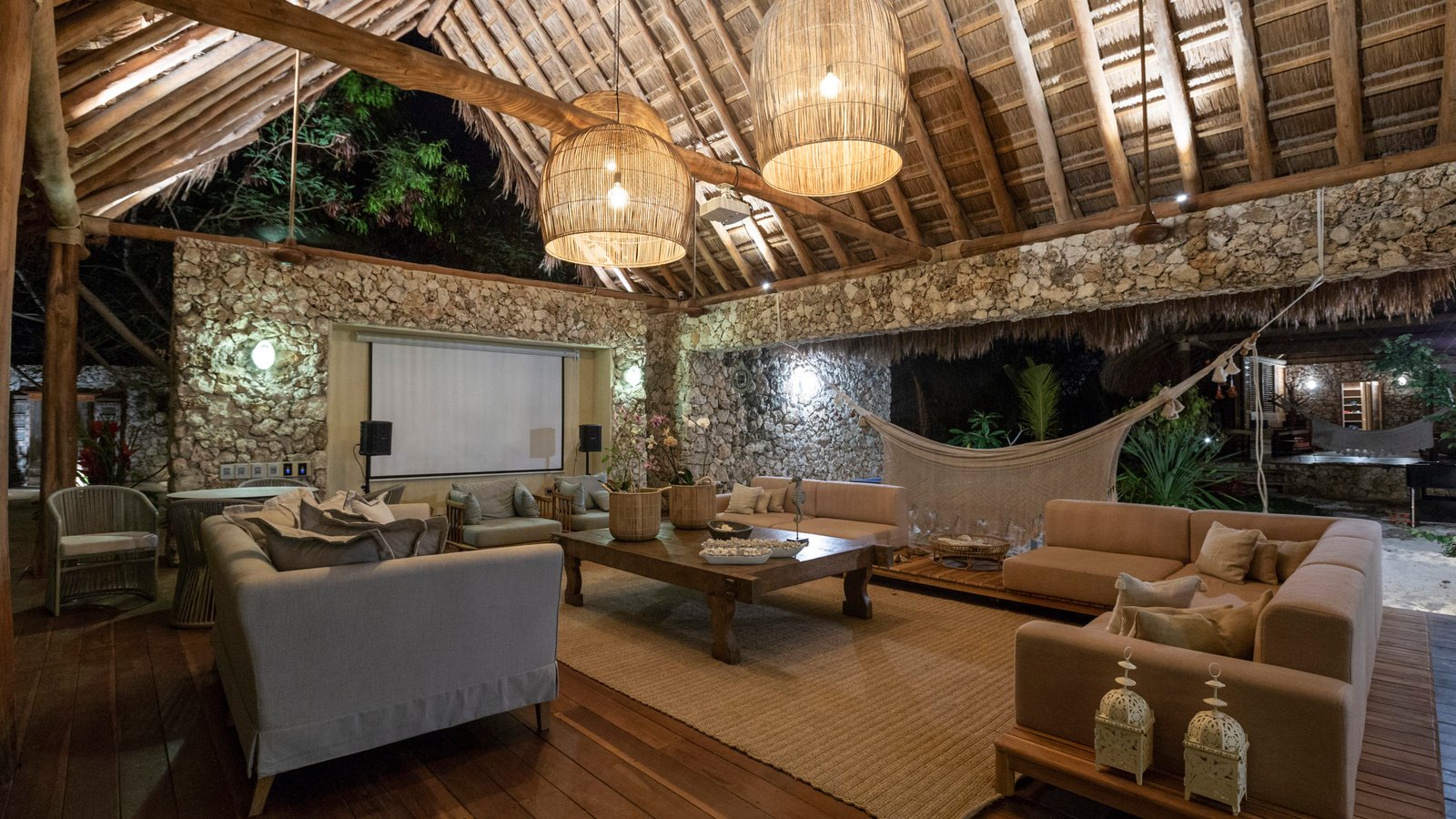 Zahmar is designed with an open-air layout that takes advantage of the ocean breezes. The home centers around a main lounge and an infinity pool with Caribbean views. Traditional Colombian handcrafts and woodwork accent the coral-stone walls. Guests have access to a sea kayak, hammocks, four bicycles, a ping pong table, and a foosball table.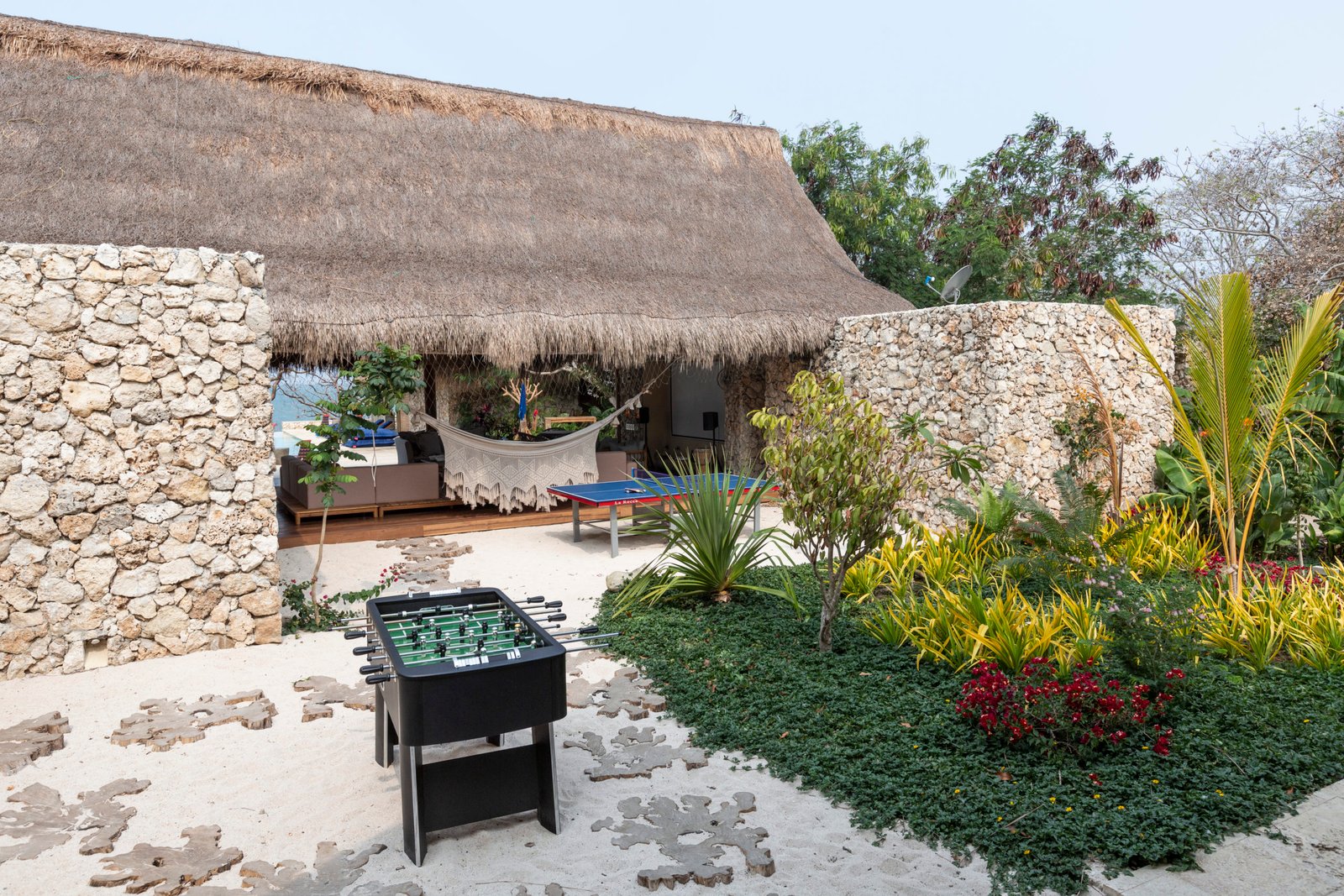 Nearby, guests can also access a small beach and two natural caves. The caves can be used as the setting for a special dinner or sunset aperitifs.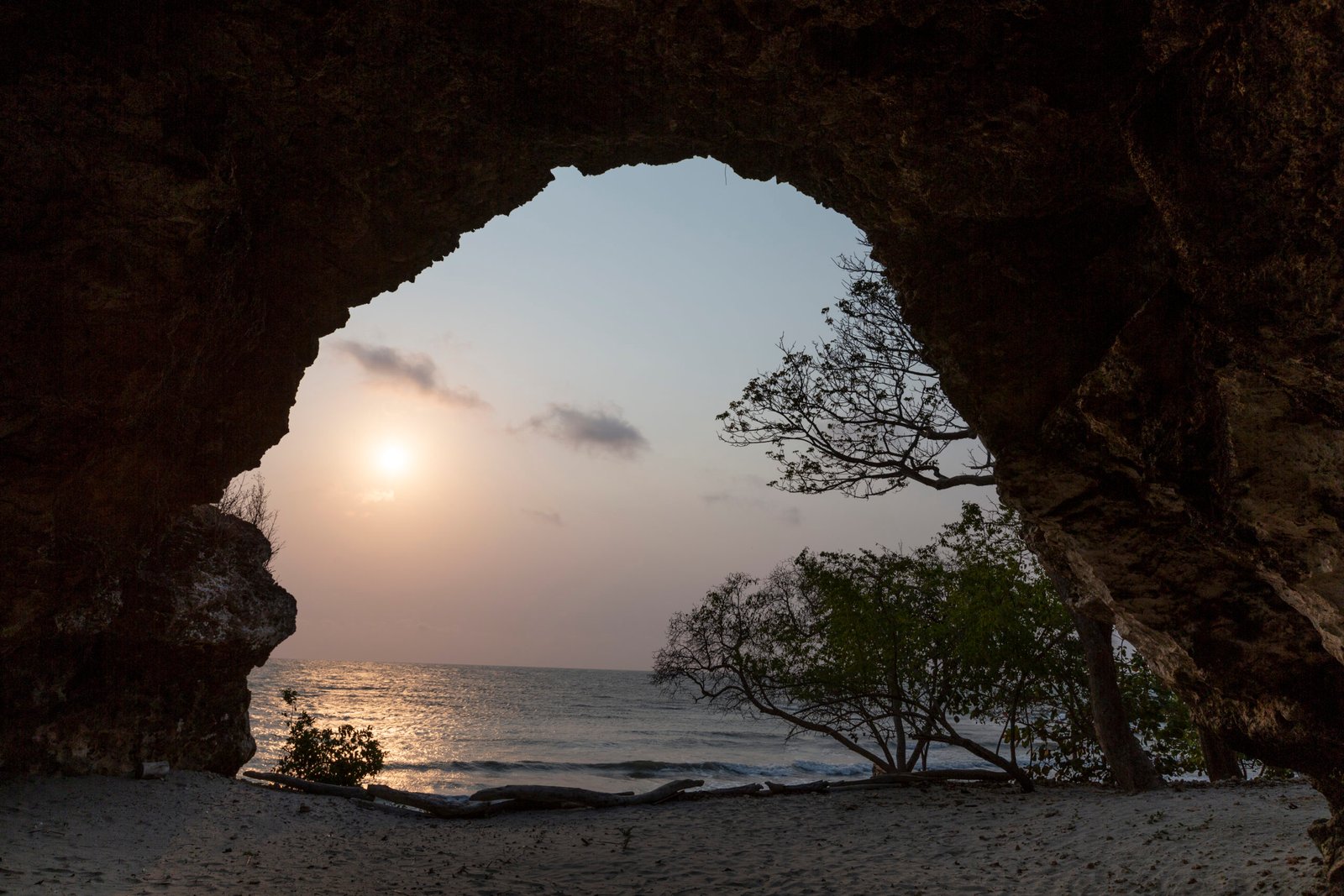 Zahmar is available on a half-board or a full-board basis. Off-property, we can arrange lunches at Éteka, Mariana's, and Blue Apple Beach Club. Alcoholic beverages carry an additional charge.
LANDED can also arrange in-villa activities such as rum tasting, Caribbean cooking classes, ceviche workshops, sunset barbecues at the cave, tours to Tierra Bomba's fort, and yoga classes. One activity per night of stay is included in the full-board program.
Daily maid service is included with your stay. The in-house cook organizes and plans all meals according to your preferences. Alternatively, and for an additional cost, we can arrange to have a private chef come from Cartagena to prepare your meals.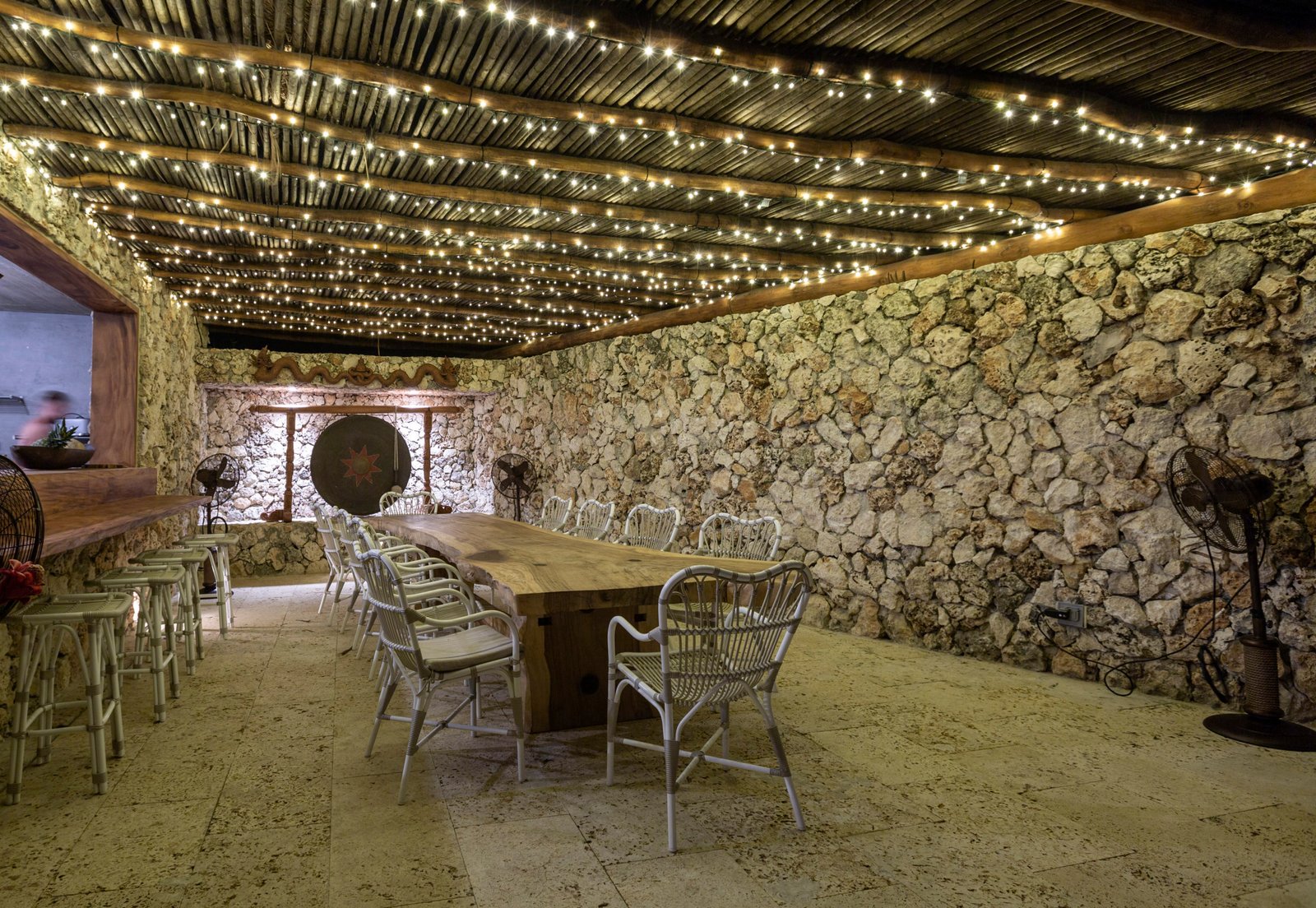 Accommodations
Zahmar can accommodate up to 14 guests in its four luxury bungalows. Some have views toward the Caribbean Sea, while others are oriented toward the property's gardens.
María Mulata Bungalow
Inspired by Cartagena's typical bird, Maria Mulata is the Villa's main room and overlooks the ocean. Furnished with a queen-size bed, the room accommodates up to 2 guests. Measuring 1,903 square feet, this spacious bungalow is equipped with air conditioning, and has two terraces.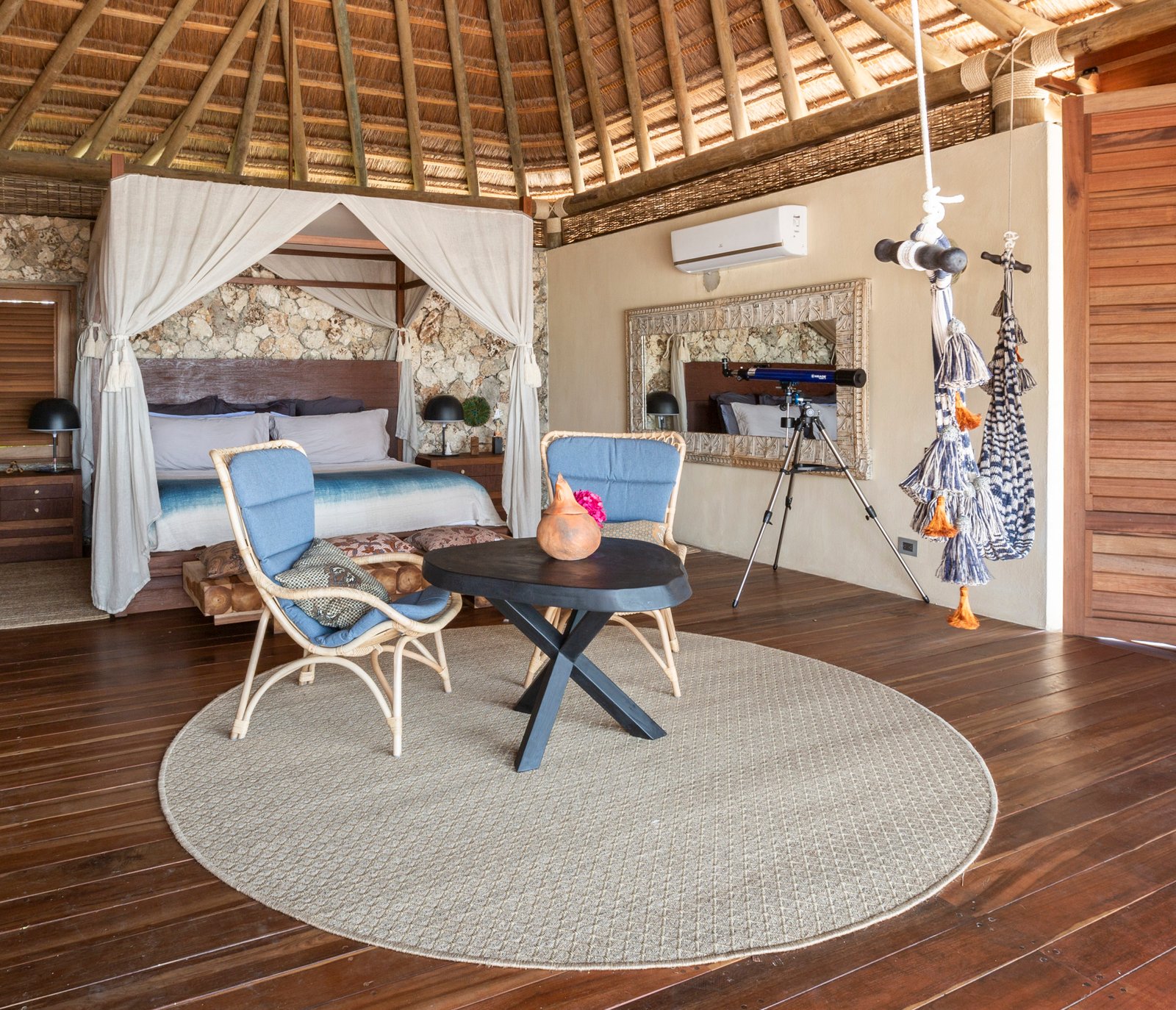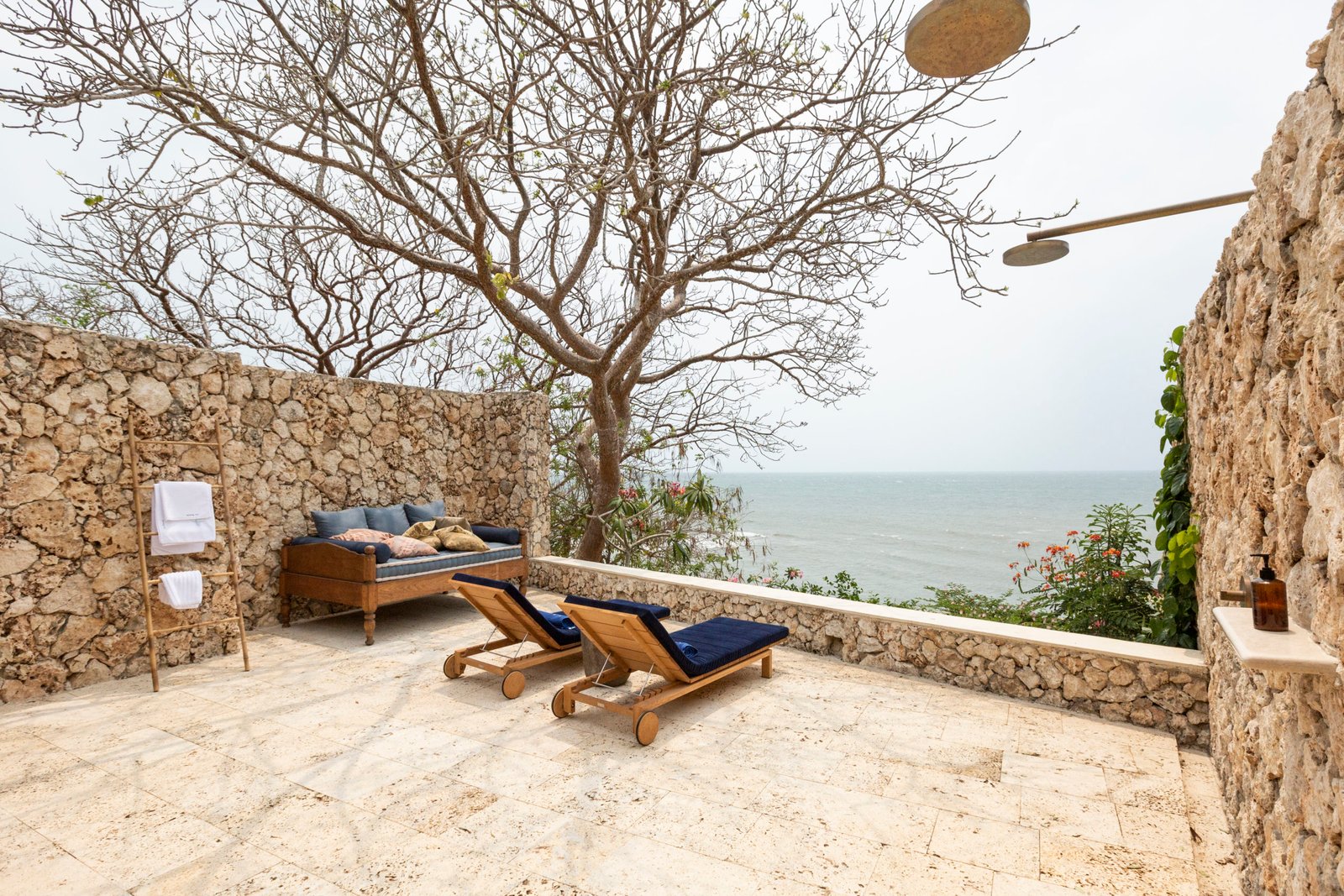 Martin Pescador Bungalow
Inspired by kingfisher plumage, this room is decorated with copper and blue tones. Furnished with a queen-size bed and two single beds, this room can accommodate up to 4 people. At approximately 1,236 square feet, this room features air conditioning, a terrace, and an open bathroom with two showers and a closet.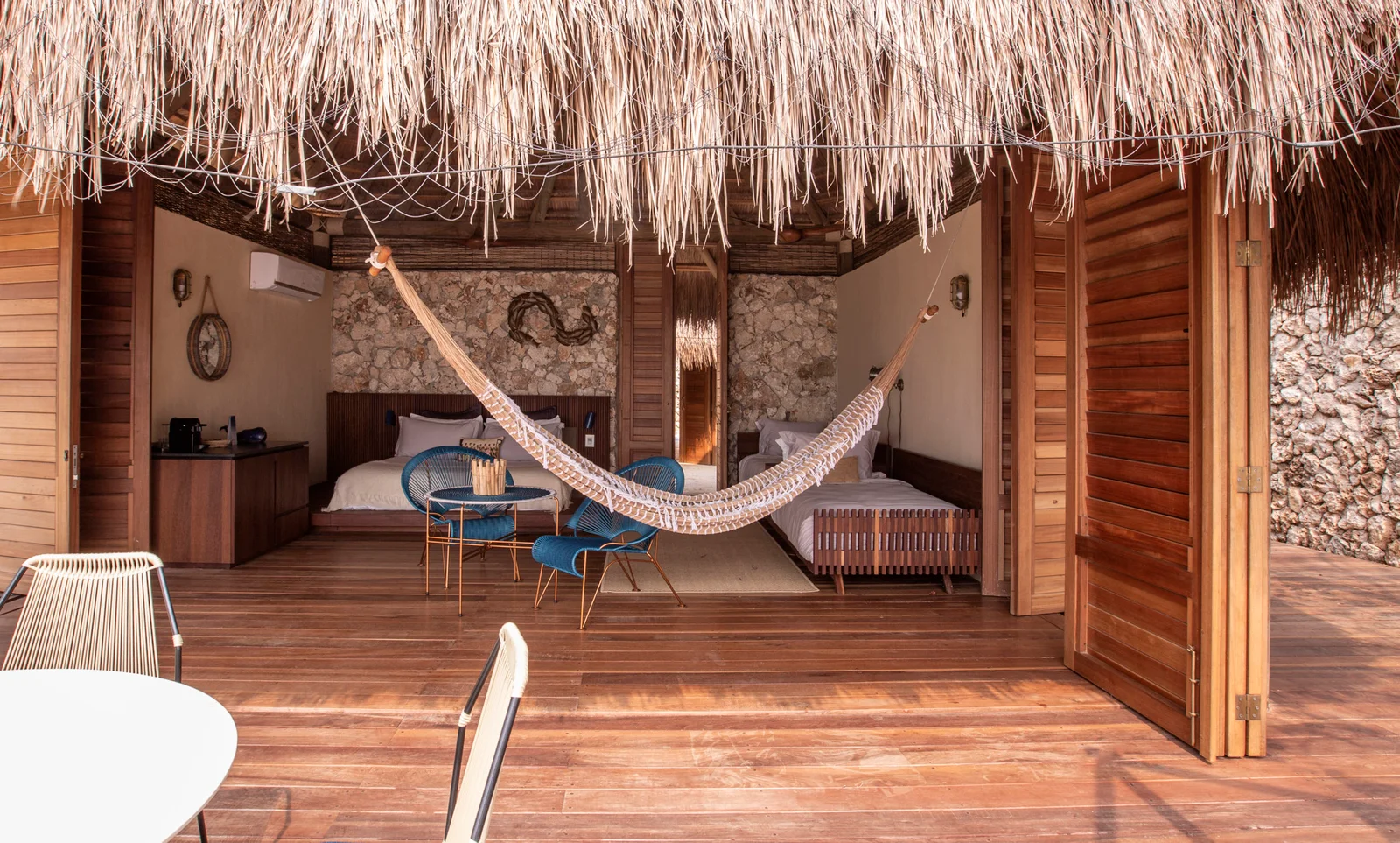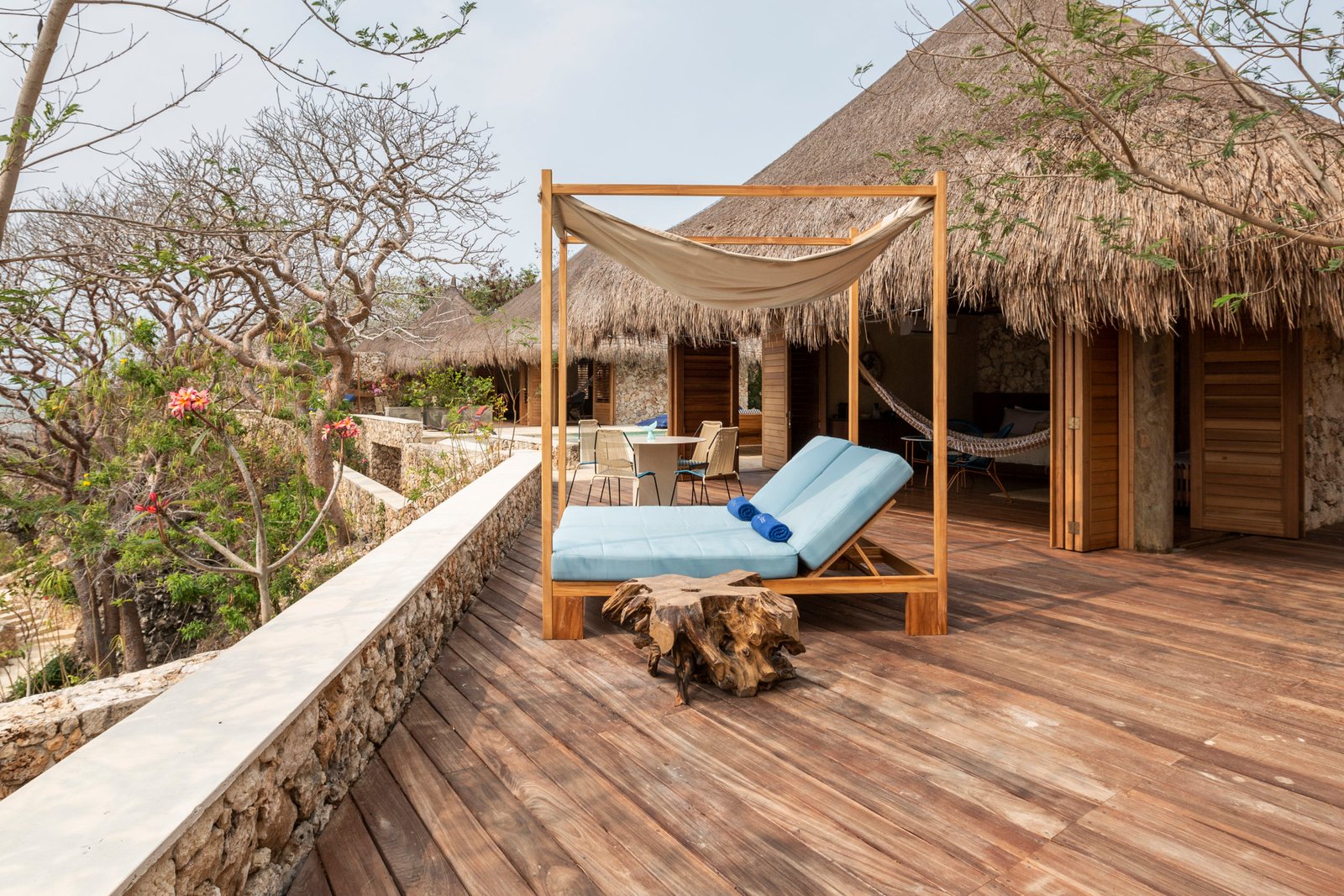 Flamingo Bungalow
Accented in pink tones, Flamingo overlooks the property's garden. Furnished with two queen-size beds and a sofa, this bungalow can accommodate up to 4 people. Measuring 870 square feet, Flamingo features a terrace, air conditioning, a semi-open bathroom, and a closet.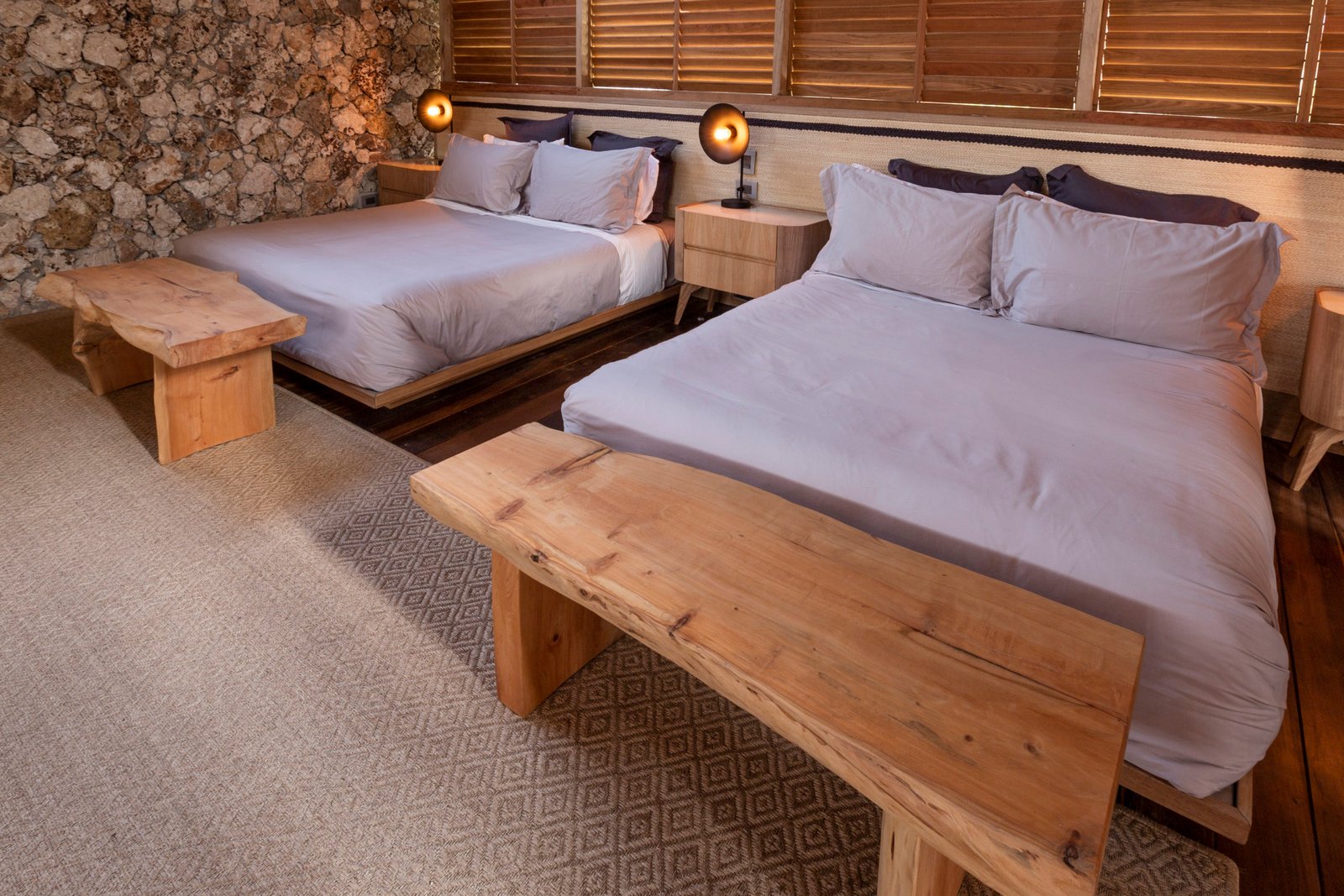 Garza Bungalow
The Garza (Heron) bungalow is furnished with two queen-size beds and a sofa. Garza overlooks the villa's gardens. At 870 square feet, this room features a terrace, air conditioning, a semi-open bathroom, and wardrobe.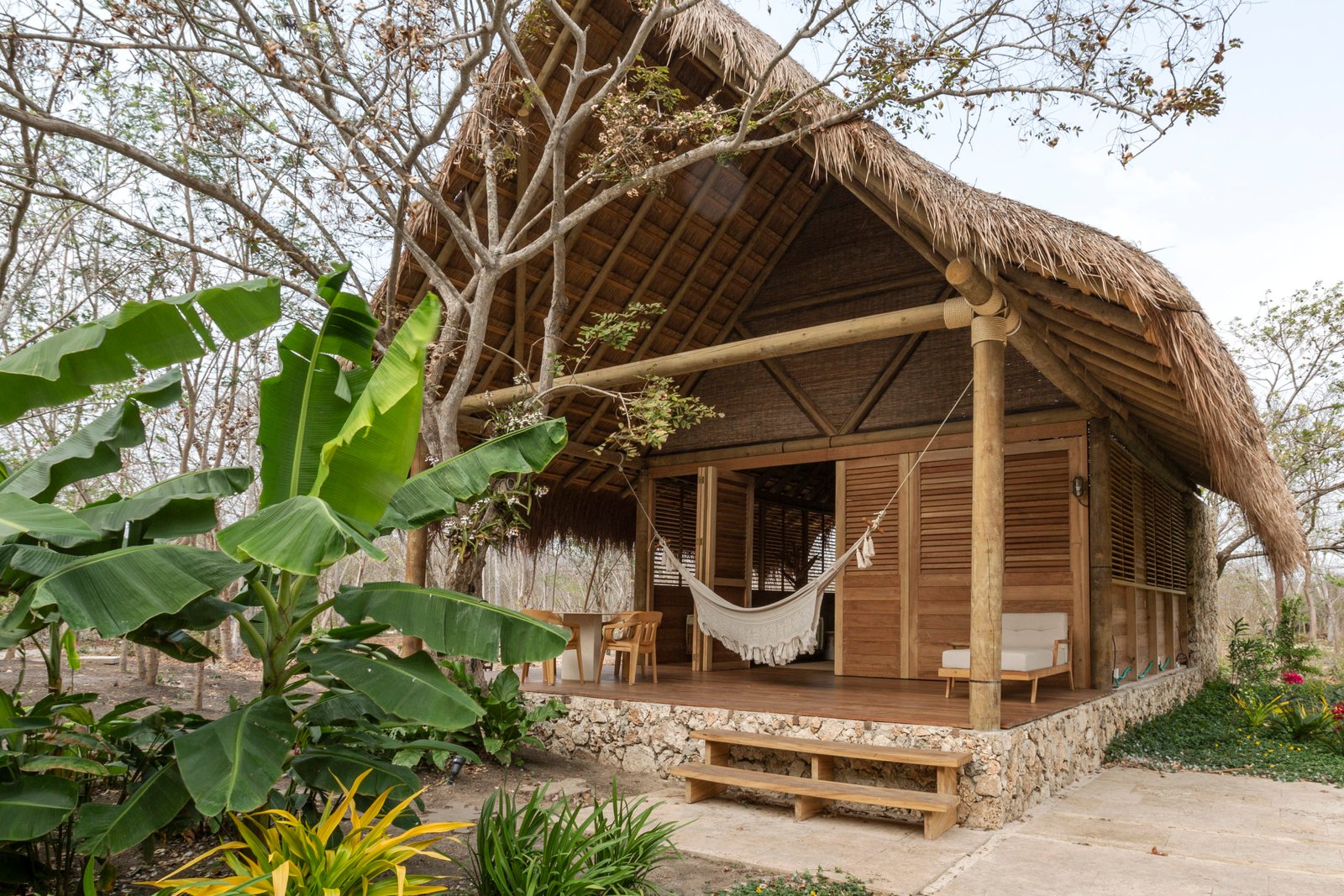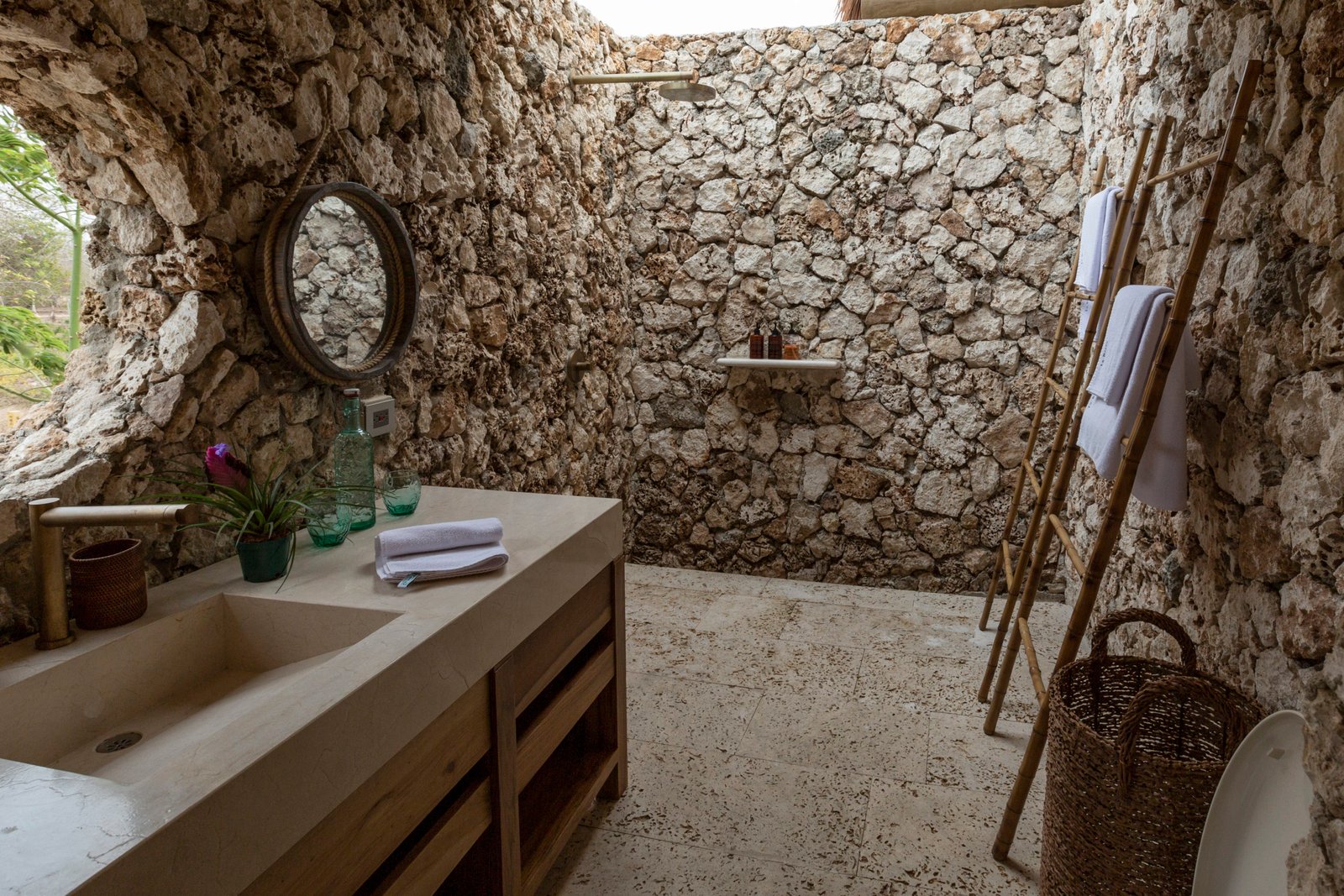 How to Reserve Zahmar
Dreaming of the Caribbean for your next family vacation? Want to experience the best of Colombia's pristine beaches and reef-ringed islands?
Speak with one of LANDED's expert travel planners today. We're at your service.
Looking for the perfect vacation in Colombia? LANDED provides personalized, custom travel within Central America, South America, and the Antarctic. We'll create a unique itinerary plan tailored to your interests and dreams. Experience the trip of a lifetime. Speak with one of our expert travel planners today at 801.582.2100.