Sofia Coppola's Beach House is a modernist tropical hideaway, a few steps from Belize's Caribbean shore and beach town of Placencia. Her father's villa is next door. Sofia's Beach House shares the narrow beach with Francis Ford Coppola's Turtle Inn. Guests enjoy access to all Turtle Inn amenities.
Why, yes, this is really Sofia's home away from home. She loves pink; there's no shortage of pink accent pillows inside and around the pool deck. You'll find design elements from locales significant in her life: Bali, Belize, and Japan. The house is not always available; she enjoys it herself. One of our clients stayed in a Turtle Inn bungalow during the Golden Globes, and ended up being invited to watch the ceremonies on television with Sofia and her family.
Sofia's Beach House is perfect for a family or a group of friends. The complex comprises a open-plan the main house (The Villa) and two additional guest bungalows.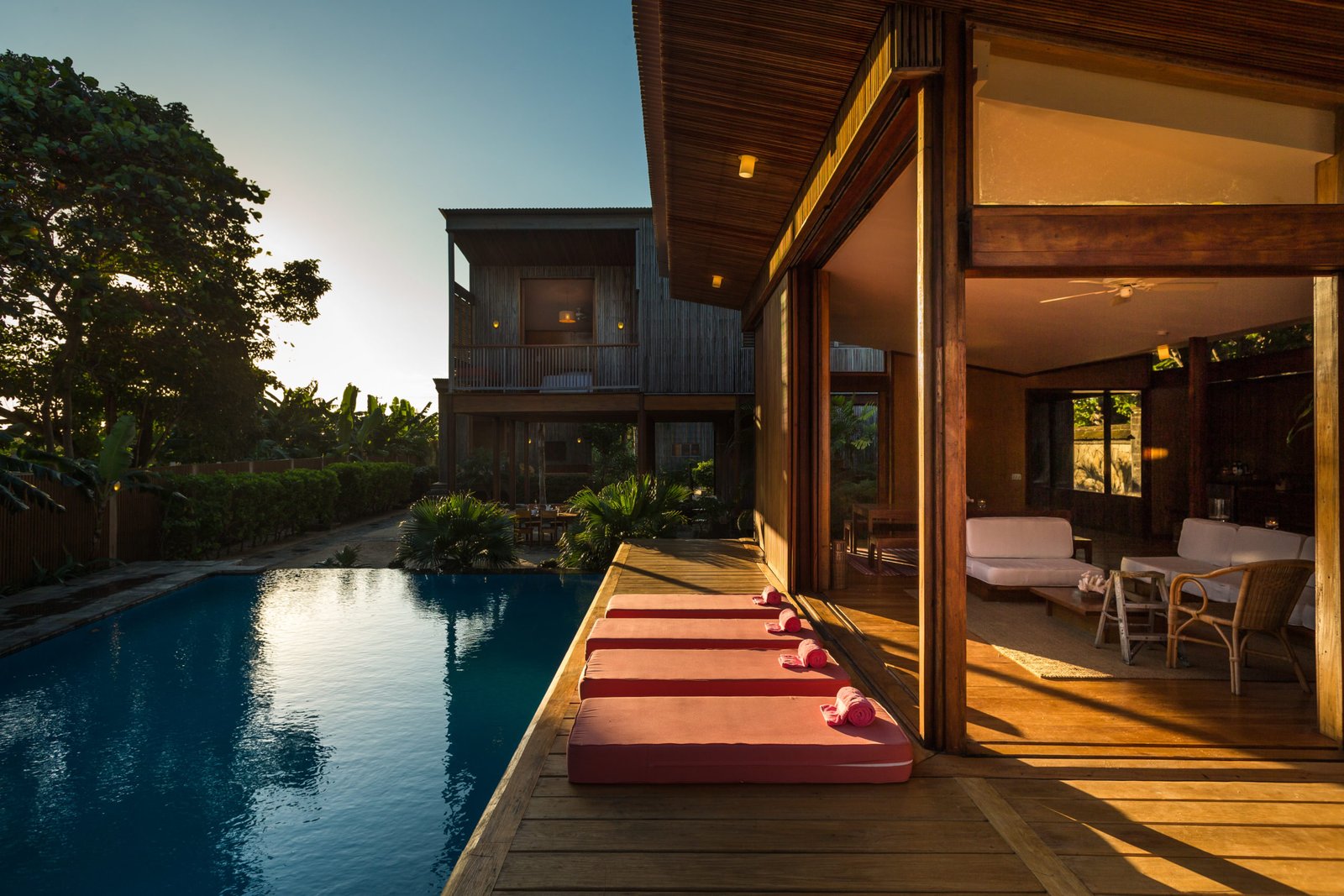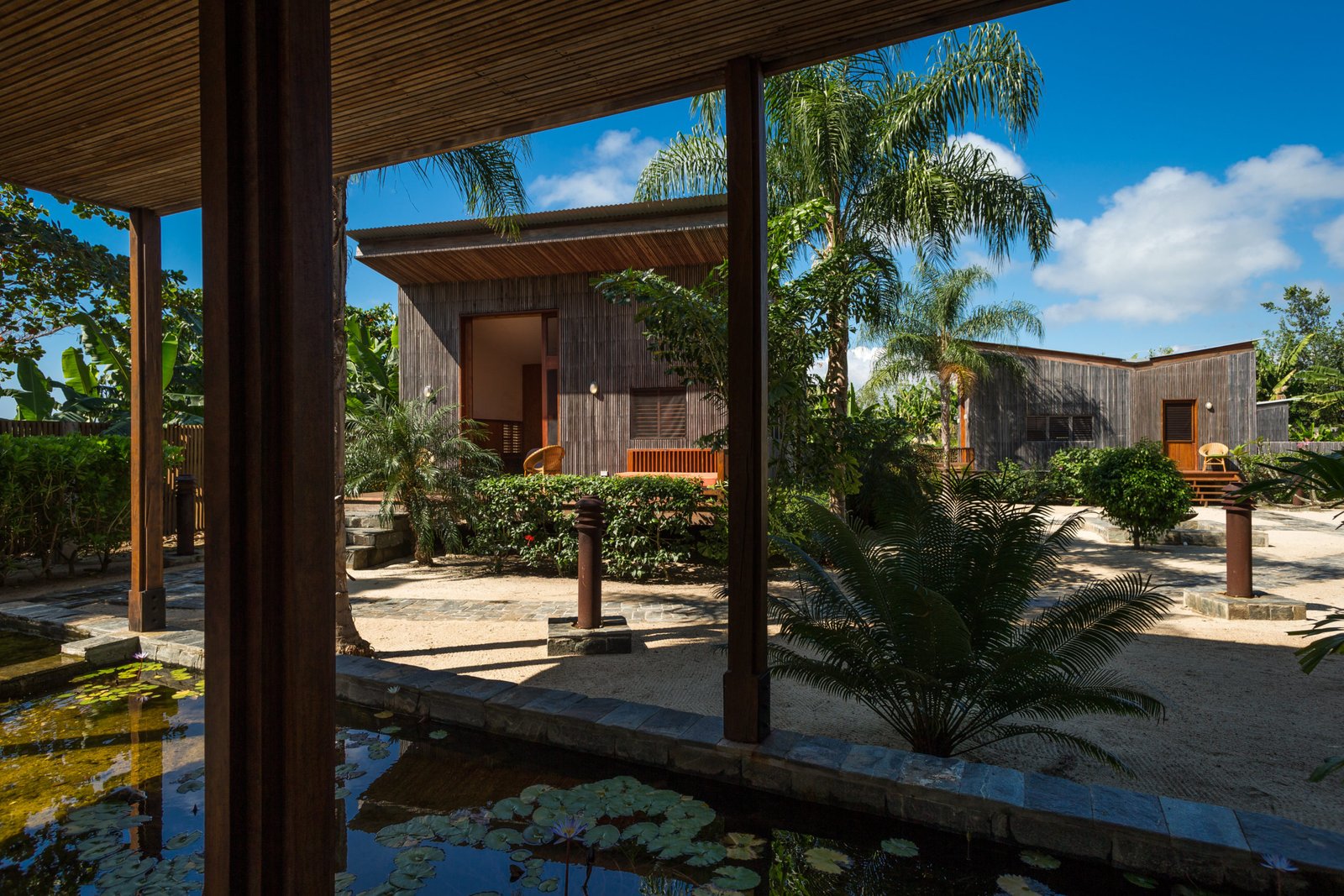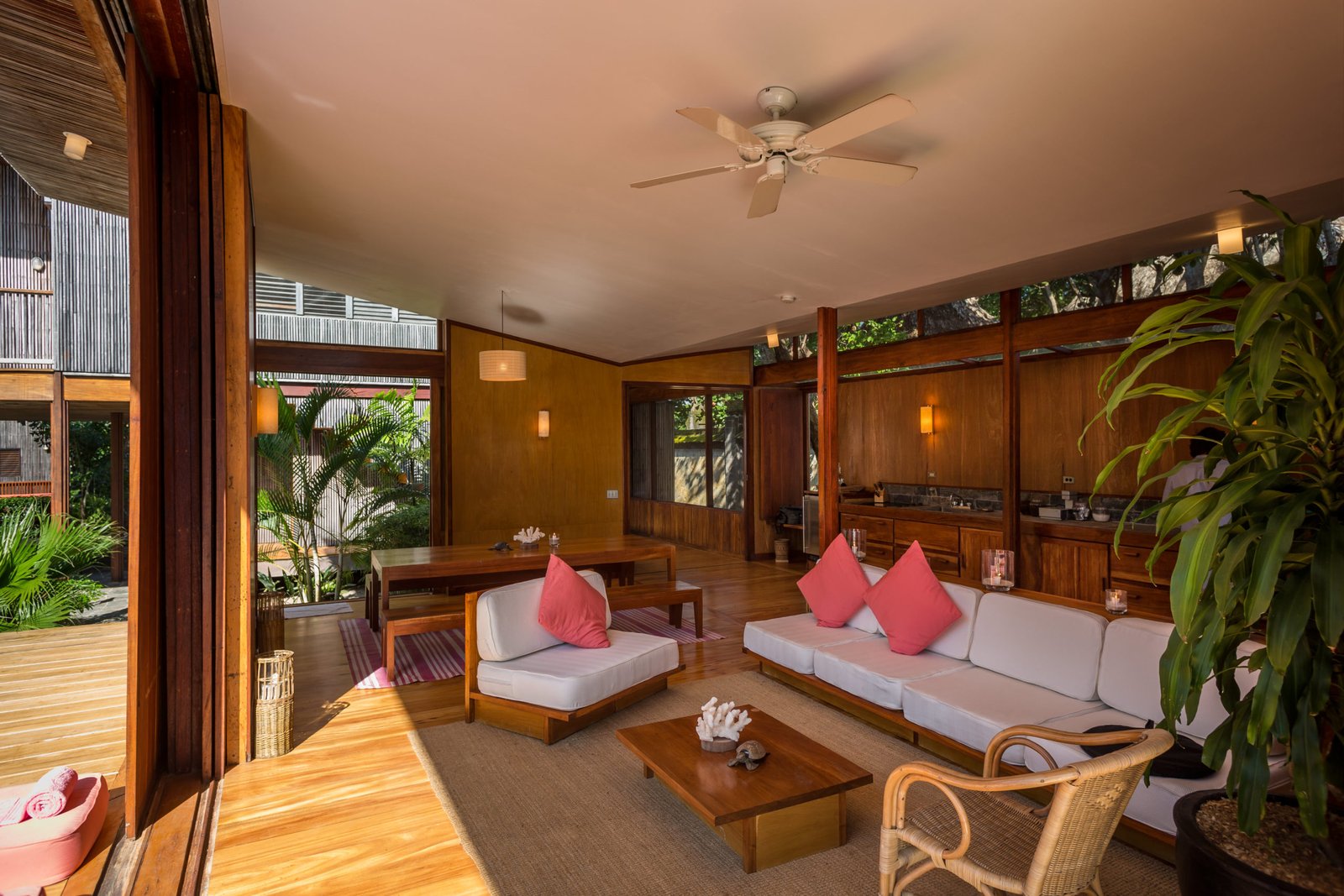 The Villa
The principal house has two levels. It is equipped with a full kitchen, and has an open-air living and dining room, a seafront media room, and a full bathroom on the main floor. The media room can be converted into a seaview open-air bedroom with a queen-size bed.
The second floor consists of the master bedroom (furnished with a king-size bed), an en-suite bathroom, and an adjacent children's bedroom (bunk beds suitable for children up to age 12).
The two, separate guest houses are each furnished with a king-size bed, an en-suite bathroom, and a deck.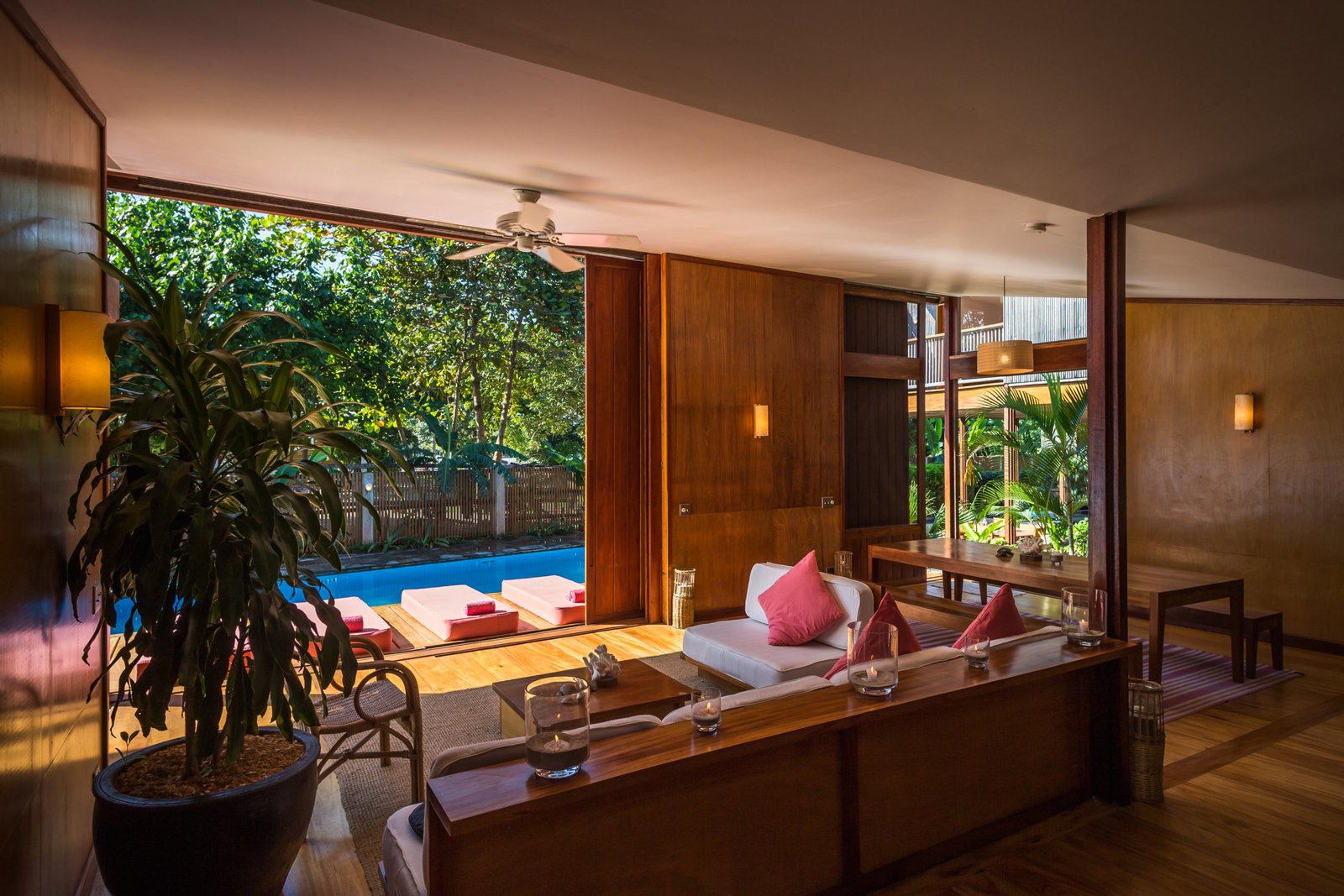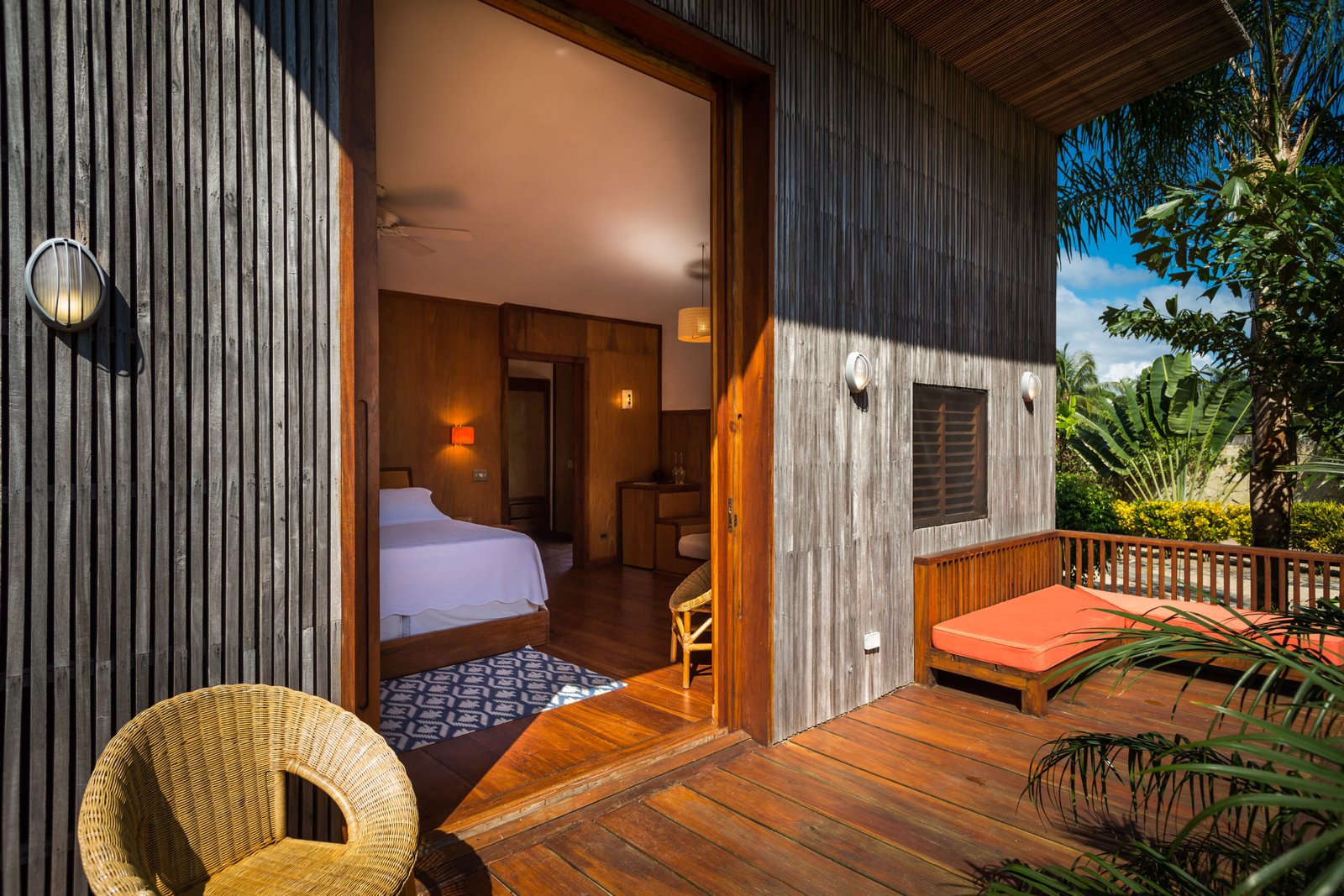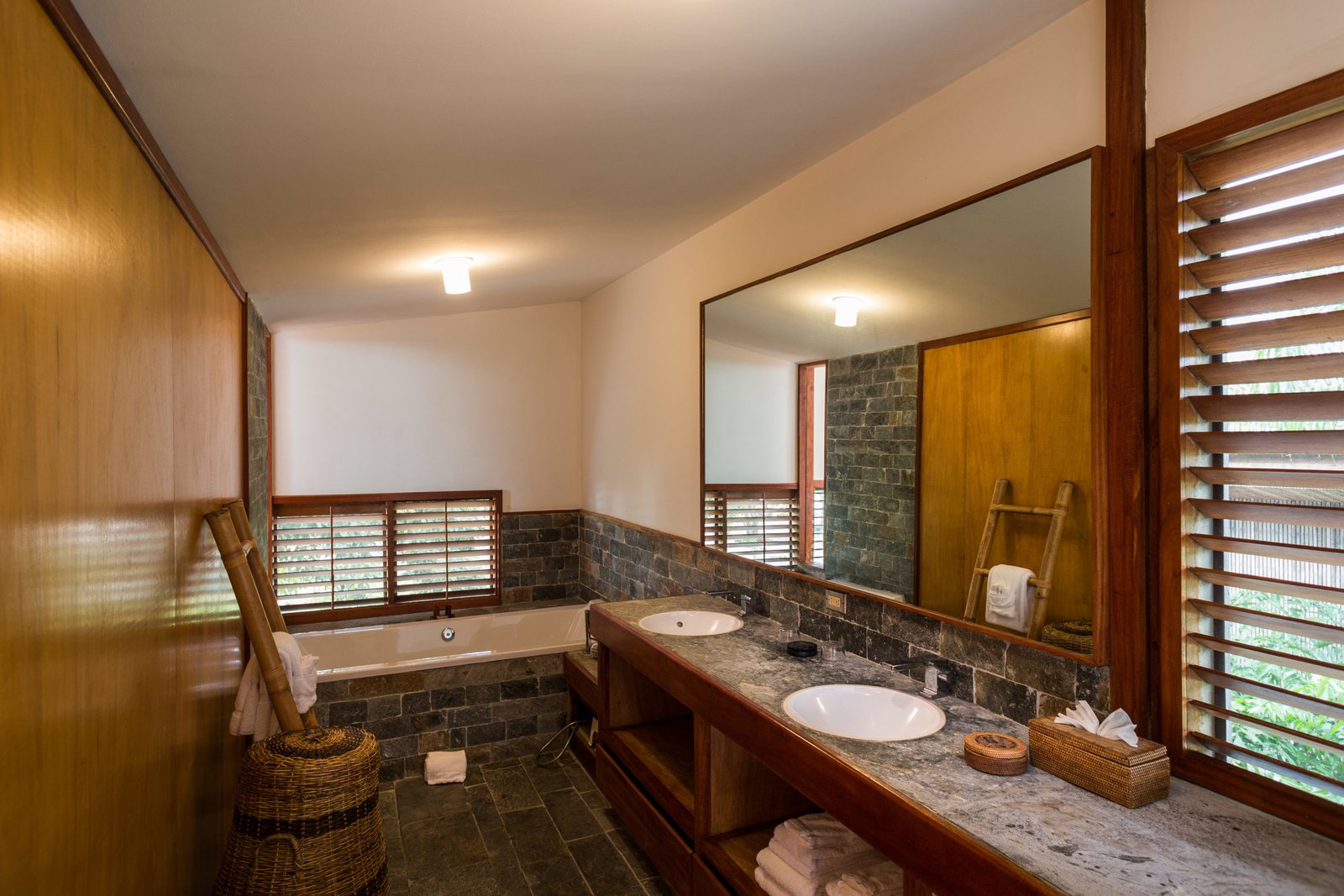 Amenities
Sofia's Beach House is available on an exclusive basis; your party will be the only guests. During your stay, you'll have access to bicycles, butler, private pool, fire pit, and outdoor barbeque. LANDED can arrange all the logistics (the in's and out's of transportation), privately guided touring, and a private chef.
Stays of three nights or more include a private golf cart to use for quick, Mario-cart-style trips into Placencia. The bicycles work just as well.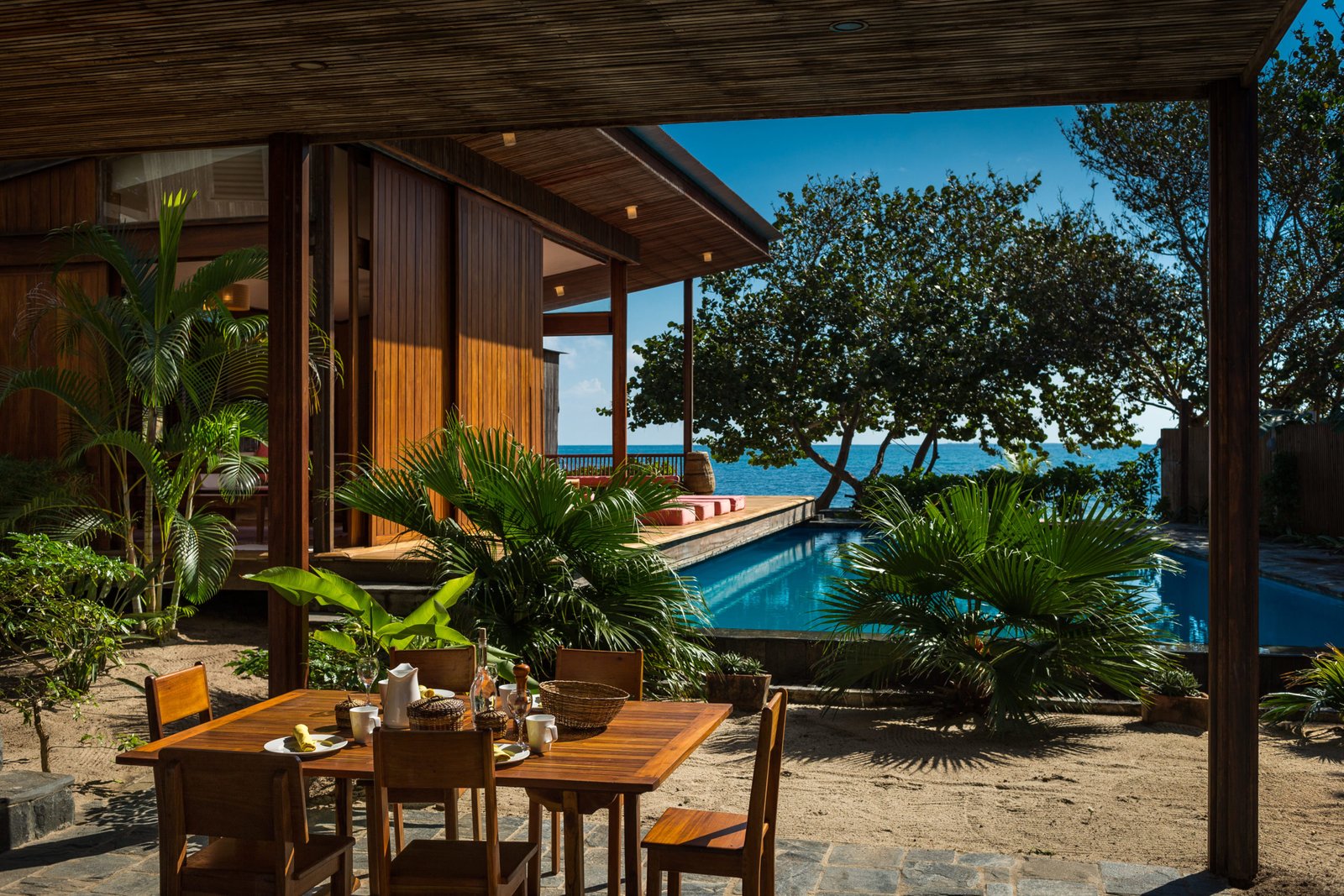 Guests at Sofia Coppola's beach house can also enjoy Turtle-Inn's amenities: two swimming pools, a private dock, a dive shop, three restaurants, a bar, a gelato stand, a spa (specializing in Thai massage), and a boutique.
Kayaks, paddle boards, tri-marans, beach cruisers, water bikes, snorkel gear, and fishing gear are available for complimentary guest use.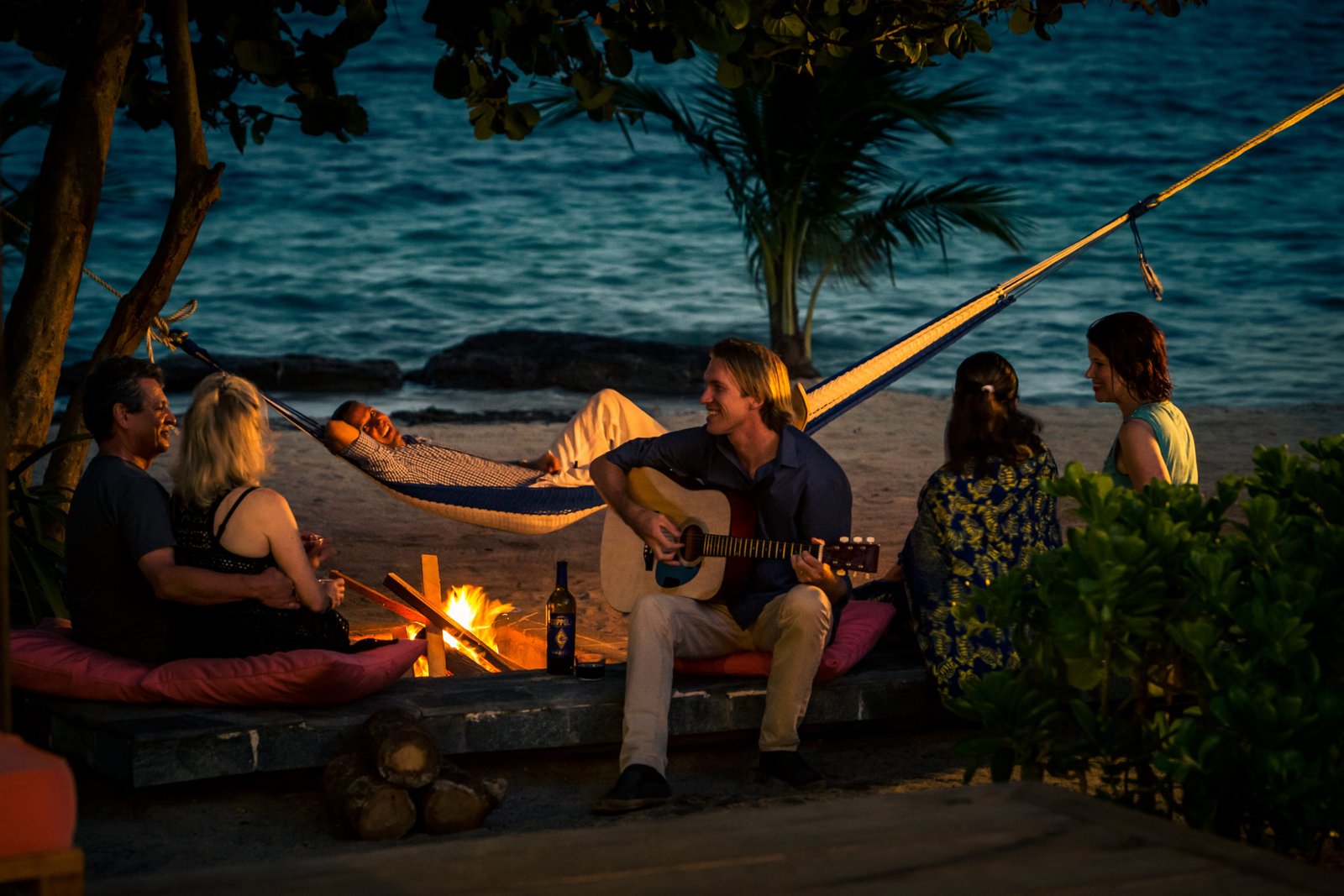 ARE YOU CONSIDERING A STAY AT SOFIA'S BEACH HOUSE? WANT THE PERFECT TRIP, WITHOUT YOUR WISHES BEING LOST IN TRANSLATION? LANDED PROVIDES PERSONALIZED, CUSTOM TRAVEL WITHIN CENTRAL AMERICA, SOUTH AMERICA, AND THE ANTARCTIC. WE'LL CREATE A UNIQUE ITINERARY PLAN TAILORED TO YOUR INTERESTS AND DREAMS. EXPERIENCE THE TRIP OF A LIFETIME. SPEAK WITH ONE OF OUR EXPERT TRAVEL PLANNERS TODAY AT 801.582.2100.