Family Travel in Antarctica
Visiting Antarctica as a family can be magical and meaningful. The landscapes, wildlife, and shared sense of adventure can produce rich, unforgettable experiences. An Antarctic journey —unplugged from home— can change perspectives and deepen relationships.
Usually, when we hear from a family interested in visiting Antarctica together, their children are teens or adults. Visiting Antarctica as a family is a costly proposition, one that skews the demographics toward parents in their 50s or 60s. These families are often experienced and intrepid travelers, having seen much of the world together before considering Antarctica. However, traveling to Antarctica with kids is not only possible, but also an exciting experience for the most adventurous families.
In this article, we'll dive into why Antarctica should be on your family's travel list, what makes it special, and what activities you can enjoy with your kids while you're there.
[toc]
Is Antarctica good for kids?
For children age 12 and up, Antarctica can be a fantastic experience. The landscapes, the adventure, and the wildlife are especially magical to young eyes.
During navigations, many Antarctic cruises include presentations by ornithologists, photography coaches, geologists, adventurers, marine biologists, and historians. Meeting these experts and learning from them in Antarctica is a rich experience. Young travelers may also be eligible to participate in soft adventures such as helicopter tours, snowshoeing, camping, and kayaking.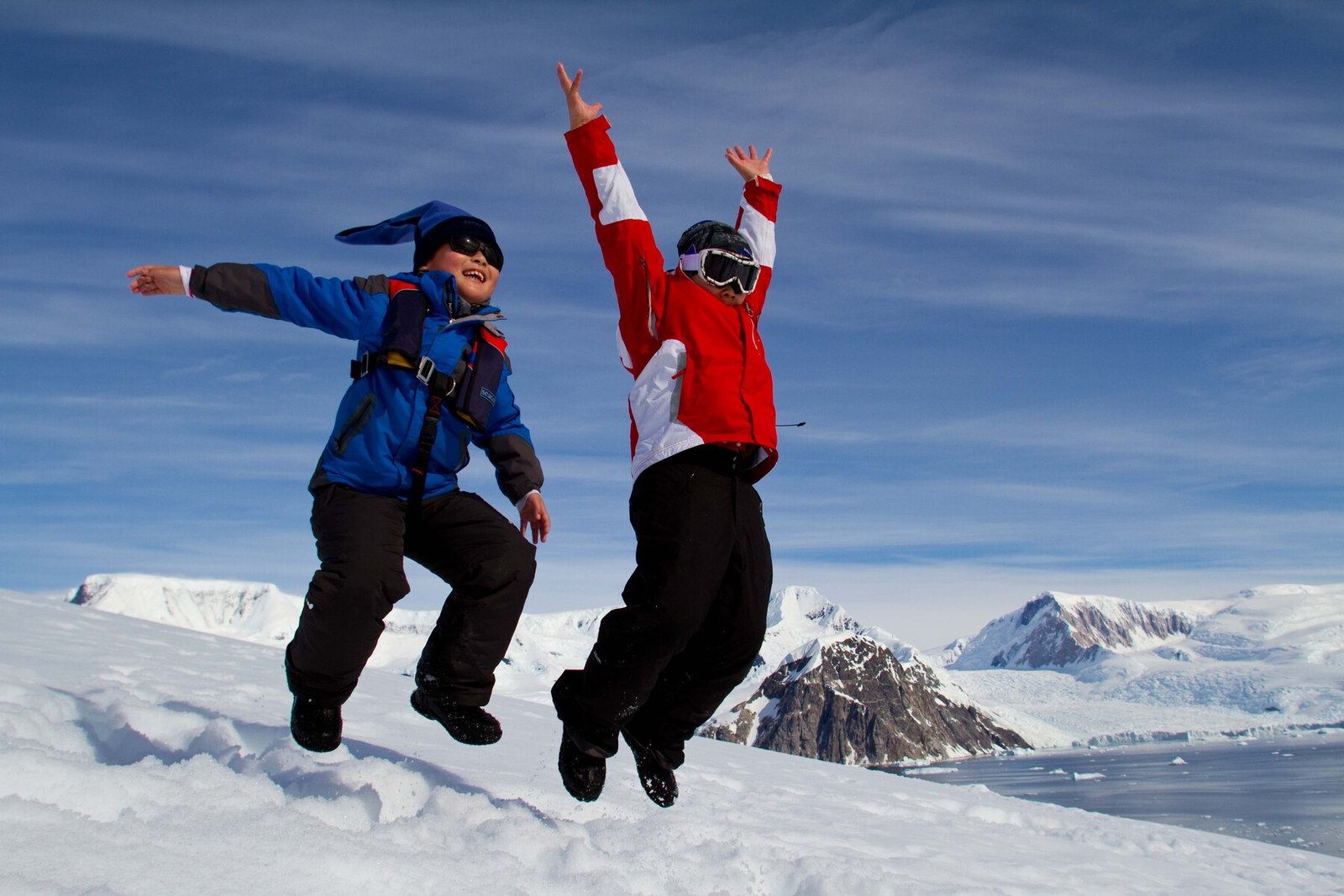 Why visit Antarctica as a family?
Visiting Antarctica as a family is a truly unique experience. It provides an incredible opportunity for families to bond, create lifelong memories, and foster a deep appreciation for the natural world. Exploring the landscapes, witnessing majestic wildlife, and engaging in educational activities together creates a sense of wonder and adventure that is unparalleled. Antarctica's remote and untouched environment offers a chance for children to connect with nature on a profound level and develop a greater understanding of conservation and environmental responsibility.
Is Antarctica safe for children?
Safety is a serious consideration for everyone, and when traveling to Antarctica with children, parents must exercise continuous supervision. All Antarctic travelers are required to follow orders, respect wildlife, obey guides, and participate in safety drills.
While some Antarctic ships may not be specifically designed with young travelers in mind, it is possible to have a safe and enjoyable trip while taking the necessary precautions. Cabin and exterior doors, which can swing forcefully as the ship navigates through the icy water, require careful attention, particularly for little fingers. It is also important to be mindful of potentially slippery conditions on outside decks. By staying vigilant and taking essential safety measures, parents can ensure their children's safety and have an unforgettable experience in Antarctica.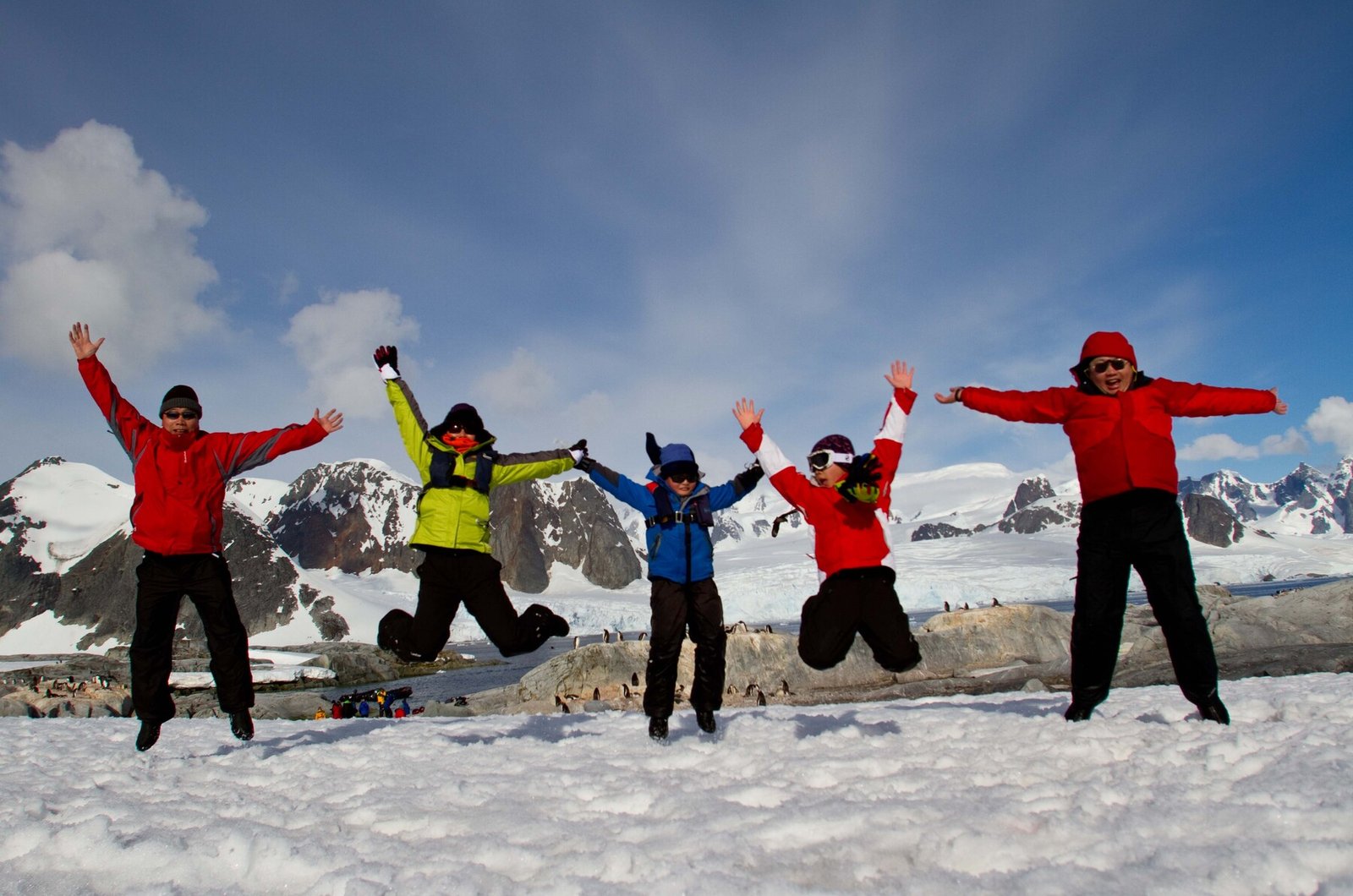 How about seasickness?
While crossing the Drake Passage, seasickness can be a real challenge for parents and children alike. We've told our own children, "You'll come to Antarctica when you're old enough to manage your own seasickness." More and more of our travelers are choosing to fly over the Drake Passage to avoid the rough seas. Once you're near the Antarctic peninsula, the sailing is usually smooth.
What is the recommended age for children to visit Antarctica?
Most Antarctic cruise operators have a minimum age of 12 or 14 years. A few cruise operators allow children as young as three. Passengers need to be able to follow orders precisely and participate in safety drills.
Private charter cruises are another matter, and are usually open to travelers of any age, with additional supervision.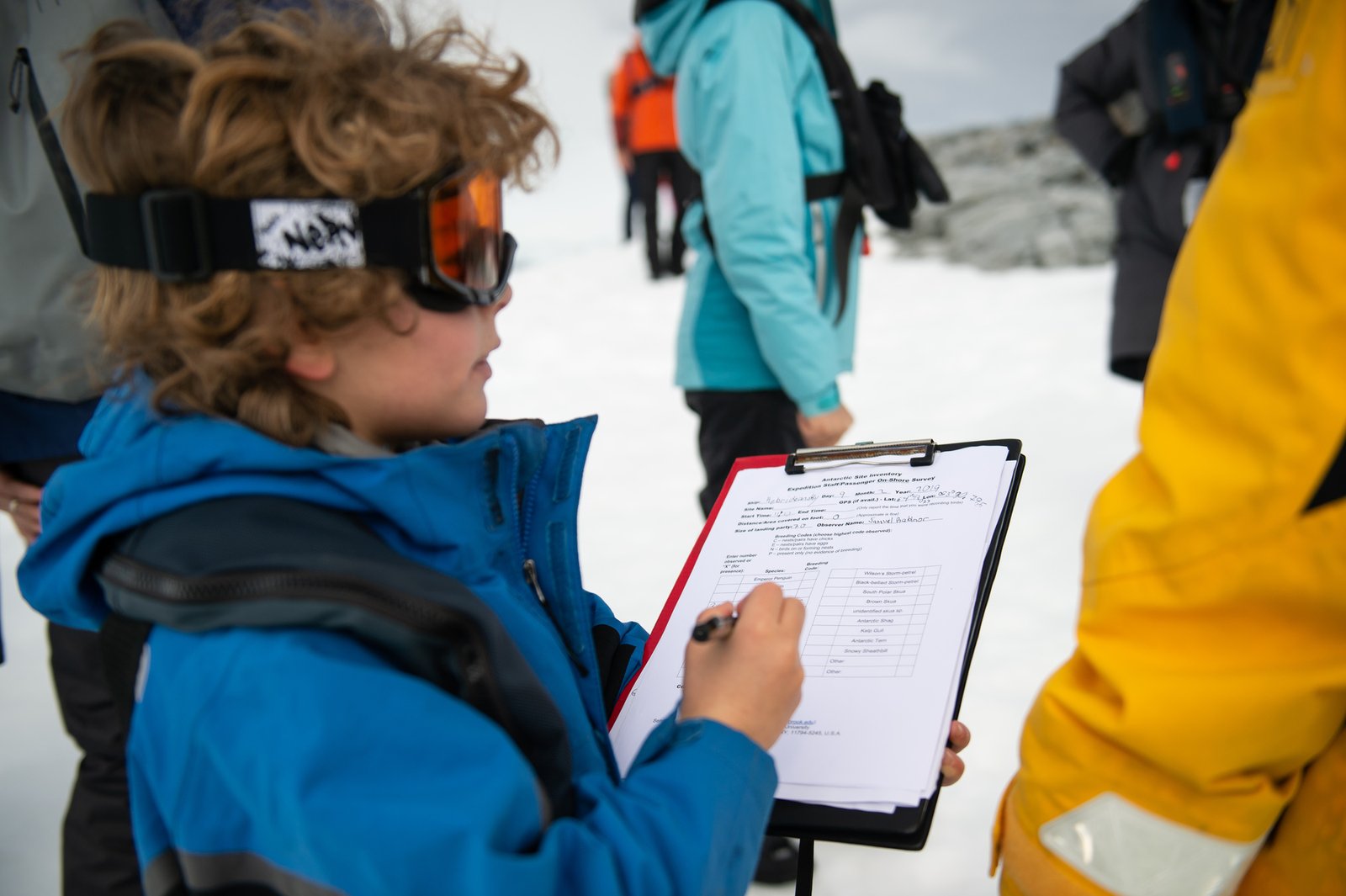 What family activities are available in Antarctica?
These are some of our favorite family activities in Antarctica:
Zodiac expeditions

Wildlife excursions

Whale watching

Visit to a polar research station
Antarctic expedition ships do not offer traditional cruise "entertainment" such as kids' clubs or movies. Instead, scientific and adventure-oriented presentations are offered by the expedition team. Citizen science programs may be available. Internet connection is limited.
In addition to wildlife observation outings and hikes, teens may be eligible to participate in soft adventures such as helicopter tours, snowshoeing, camping, and kayaking.
What is the best time of the year to visit Antarctica with kids?
The best time of year to visit Antarctica with children is during the Austral summer, which is between October and March. This period offers more favorable weather conditions, with milder temperatures and longer daylight hours, making it easier for kids to enjoy the stunning landscapes.
Additionally, this time of year coincides with the breeding season of many Antarctic animals, providing a unique opportunity for children to witness the incredible wildlife, including penguins, seals, and whales, in their natural habitats.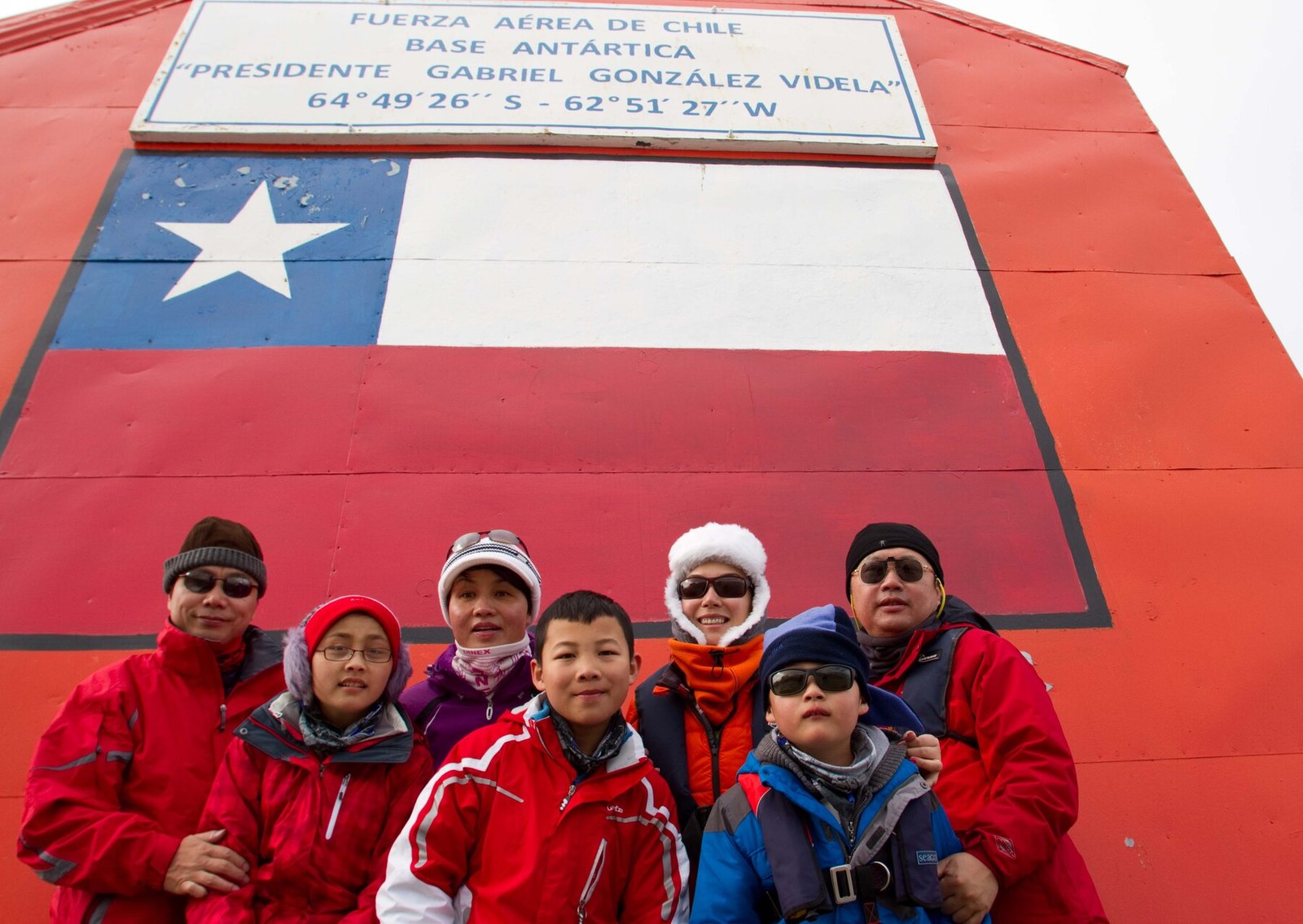 What to Pack When Traveling with Children to Antarctica
When traveling with children to Antarctica, it's essential to pack a few key items to ensure their comfort and safety.
Start with warm, layered clothing, including thermal base layers, insulating mid-layers, and waterproof outerwear. Don't forget to pack sturdy, waterproof boots for shore landings and activities. Other essentials include hats, gloves, and heavy socks to protect against the cold, as well as sunscreen and sunglasses/ski goggles for UV protection. It's also important to pack any necessary medications, as well as some activities and games to keep kids entertained during downtime.
By being prepared and packing smart, you'll ensure a smooth and enjoyable experience for the whole family in Antarctica. You can find LANDED's complete Antarctica Packing List here.
Why LANDED?
We know because we go. We're able to advise you not just as travel designers, but as parents who have been there with our kids. We love Antarctica, and know your family will too, with the right planning.
If you're thinking about taking your family to Antarctica, speak with an expert travel designer at LANDED. We take the friction out of travel, so you can enjoy the moments and make memories. We'll help you sort through the options and find the perfect fit.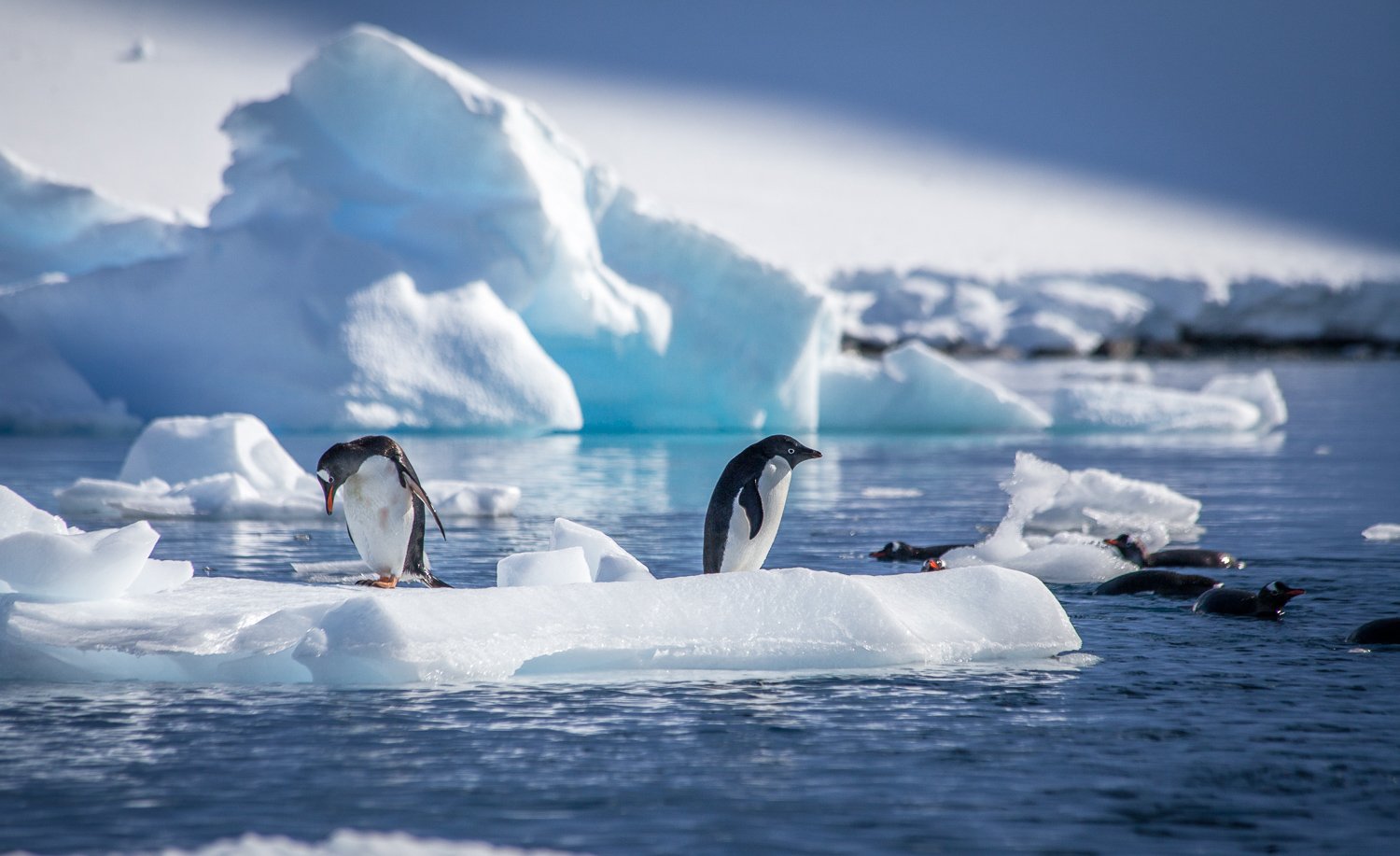 Dreaming of Antarctica? LANDED provides personalized, custom travel within Central America, South America, and the Antarctic. We'll create a unique itinerary plan tailored to your interests and dreams. Experience the trip of a lifetime. Speak with one of our expert travel planners today at 801.582.2100.